Motivation is Contagious: Meet Elle Linton
Loughton, Essex, UK
Elle's journey to professional fitness instructor, blogger, and inspiring role model for women across the globe began on three wheels, not two. As a youngster, growing up in Barbados, Elle started riding on a tricycle, and at the age of 12, after her family moved to the UK, got her first two-wheeled bike. As a teenager, she found freedom on the bike, a way to get from place to place, socialize with her friends and to explore. As an adult, Elle didn't realize bikes offered much beyond commuting until a friend introduced her to track cycling. This was the gateway for Elle to explore all cycling had to offer her and all she could bring to the sport.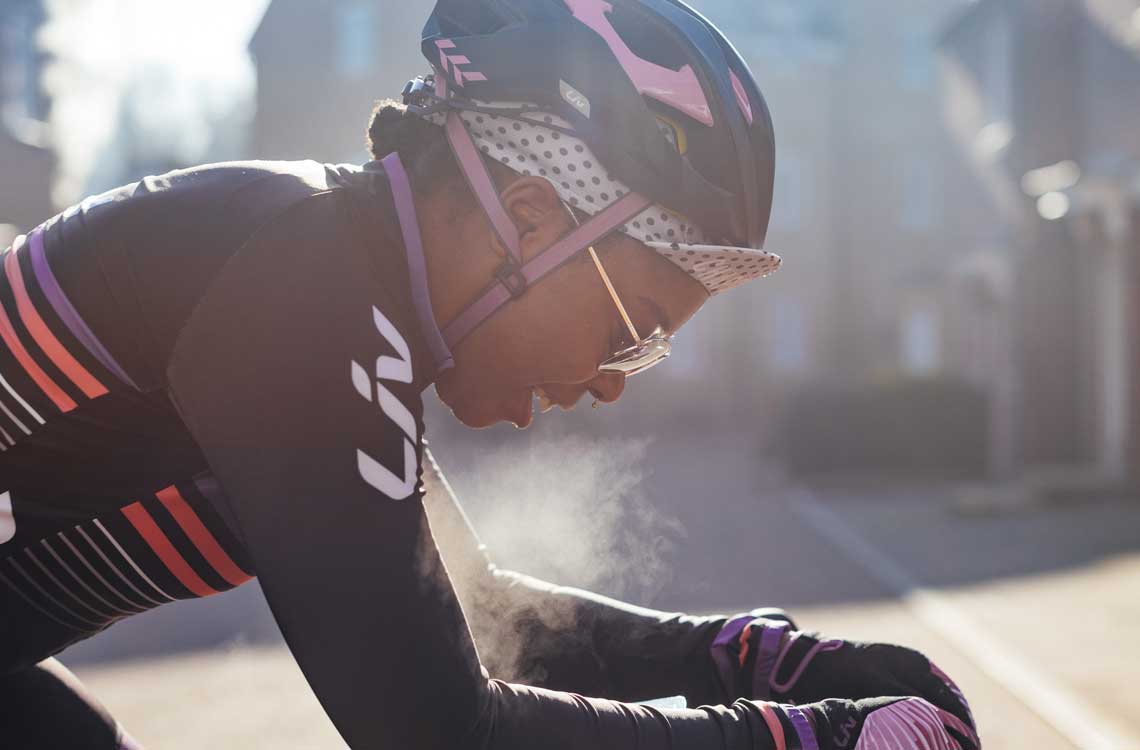 Elle's entire career has been centered around inspiring and supporting others through movement, and seeking and sharing knowledge. Once she began to explore her rediscovered passion for cycling, she eagerly dove in to learn as much as she could about the sport and share this with others.
"I've never once professed to be the best at anything, but I am always willing to have a go, to show up and encourage others to do the same so they can find the ways of moving that they enjoy. And for me, inspiration is a two way street - I'm constantly inspired by other women I meet to go out and work towards my goals, so if that then inspires other women, it's a win-win situation!"
She began to chronicle her adventures on social media and trained to become a women's ride leader with British Cycling; which provided the opportunity for group rides, skills lessons and a safe, inclusive space for her to develop as a cyclist.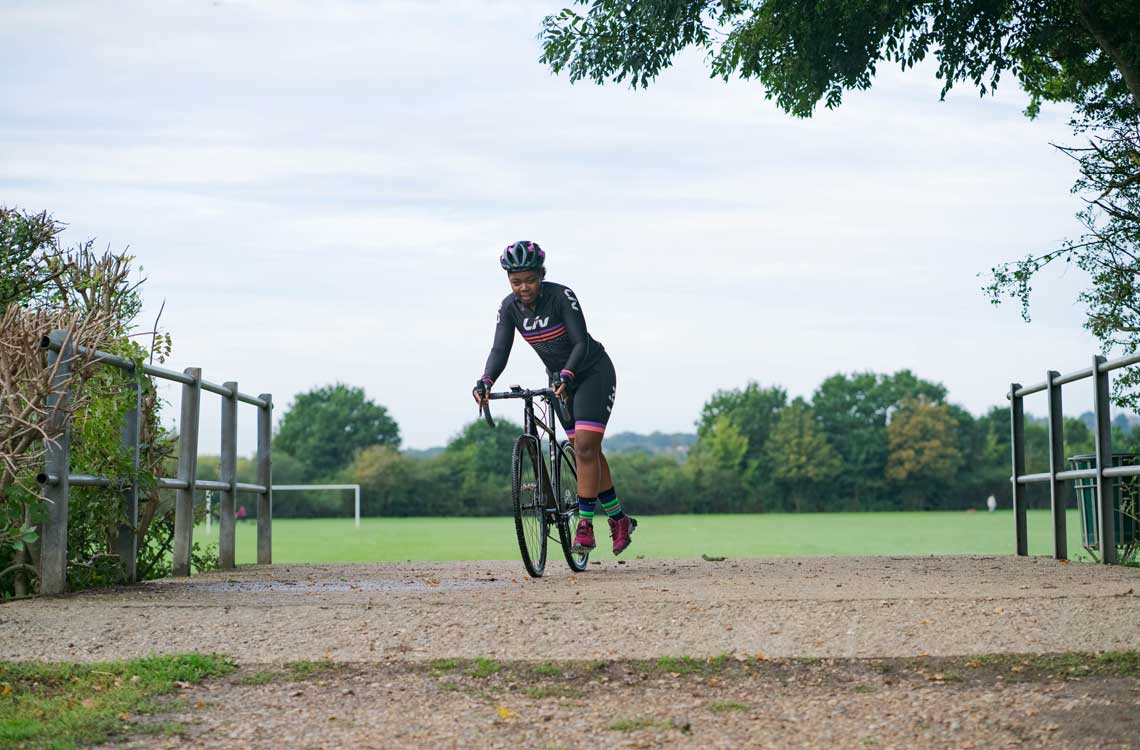 The deeper Elle dove into cycling, the lack of representation of women and women of color became increasingly apparent. She realized for many in the cycling community, representation and diversity within the sport wasn't an issue, because they couldn't see it. It was at this point that she made the deliberate decision to be a visible role model, to use her platform to be a needed ally for those less visible and encourage other women and girls to ride bikes.
"I'm committed to showing up, for myself and for others; to encouraging and inspiring other women, specifically BAME (Black, Asian, and minority ethnic) women to explore and discover their own passion."
Elle fully immersed herself in the cycling community and began identifying the barriers preventing more women from entering the sport. She created online resources for women to ask questions and connect with others, became a Liv Ambassador, and began to lead women's group rides at her local bike shop, Giant Loughton. Not only did this community engagement motivate and welcome others, but it also helped Elle with accountability and getting out the door.
"I strive to live in integrity - by doing what I say I will do, when I say I will do it. "
Elle's biggest challenge has always been getting from "wanting" to move and the feelings of accomplishment and endorphins that follow to actually moving. It is the part in the middle that is tough: the putting on her kit, pulling on her shoes, and getting out the door. Once she is out there, it's easy. External accountability, being part of a team, having training partners, and setting goal events, has helped Elle to keep consistency in her training, stay motivated and bring others along on her journey.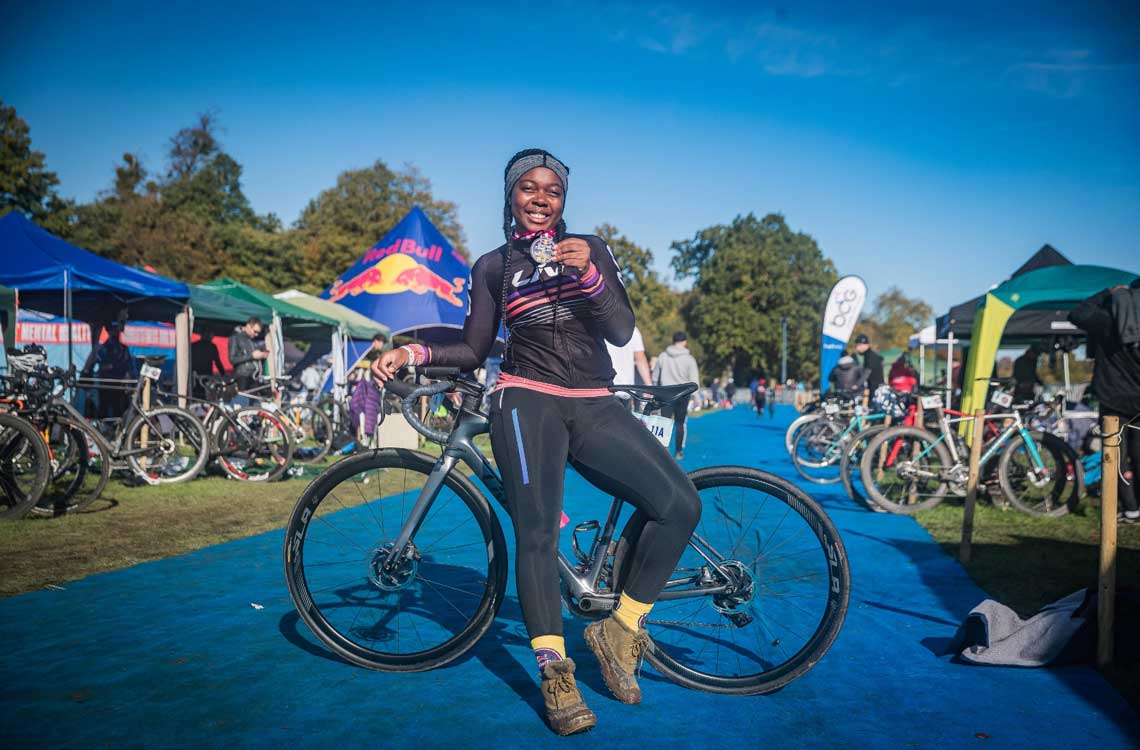 Elle's top tips for getting involved and stay motivated:
Always ask questions, and don't be afraid to ask anything! There is a lot to learn about bikes and the sport of cycling, everything from technical jargon, to the best routes, to how to use Zwift. The cycling community is inclusive and full of so many women happy to share what they know with you!
Call a friend. Reach out to a friend when you need some extra encouragement, ask for a pep talk, and plan a training "date".
Find a like-minded community. Tap into your cycling community and sign up for virtual events and challenges. These events will keep you motivated, especially when you are supported by other people who are engaging in the same challenges.
Stay Accountable. Share your goals with friends, family and on social media; this will help you hold yourself accountable to your long-term goals.
Treat Yourself! When you reach a benchmark or accomplish a goal, treat yourself to a new jersey, a new pair of shorts, or a special coffee. These are great incentives to get out the door.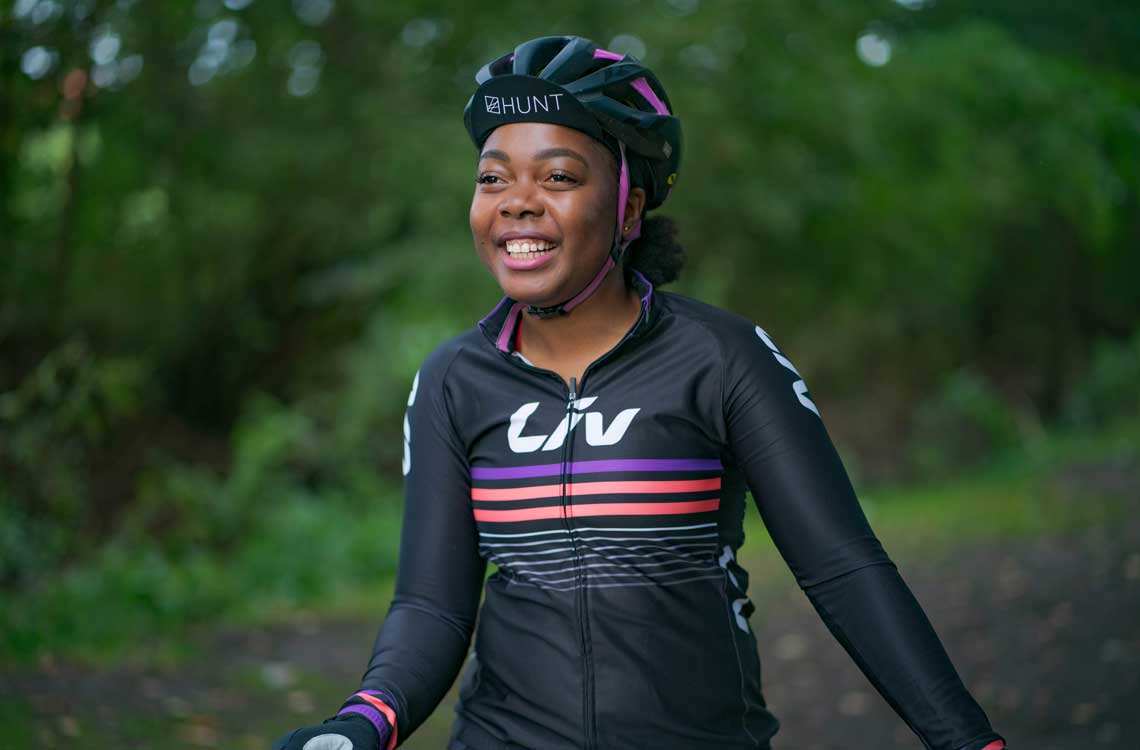 Follow Elle:
Instagram: instagram.com/ellelinton
Facebook: facebook.com/simpelle
Website: www.keepitsimpelle.com