More Women on Mountain Bikes | Liv at Crankworx
Liv + Crankworx
Mountain bikes have come a long way in the past 40 years. With every new generation of off-road bicycle, riders and trails have adapted. But the industry surrounding the sport was created – and for a long time run – by men.
Slowly but surely, that has all changed. It started with the women who stepped up and challenged the status quo; whose drive overshadowed the stares and the whispers, "She's going to ride... that trail? She's going to compete in… that race?" It took women who pushed themselves harder than what was expected of them to open the door for more women and girls to rush in. They didn't settle for mediocre finishes and took themselves seriously, even if no one else did.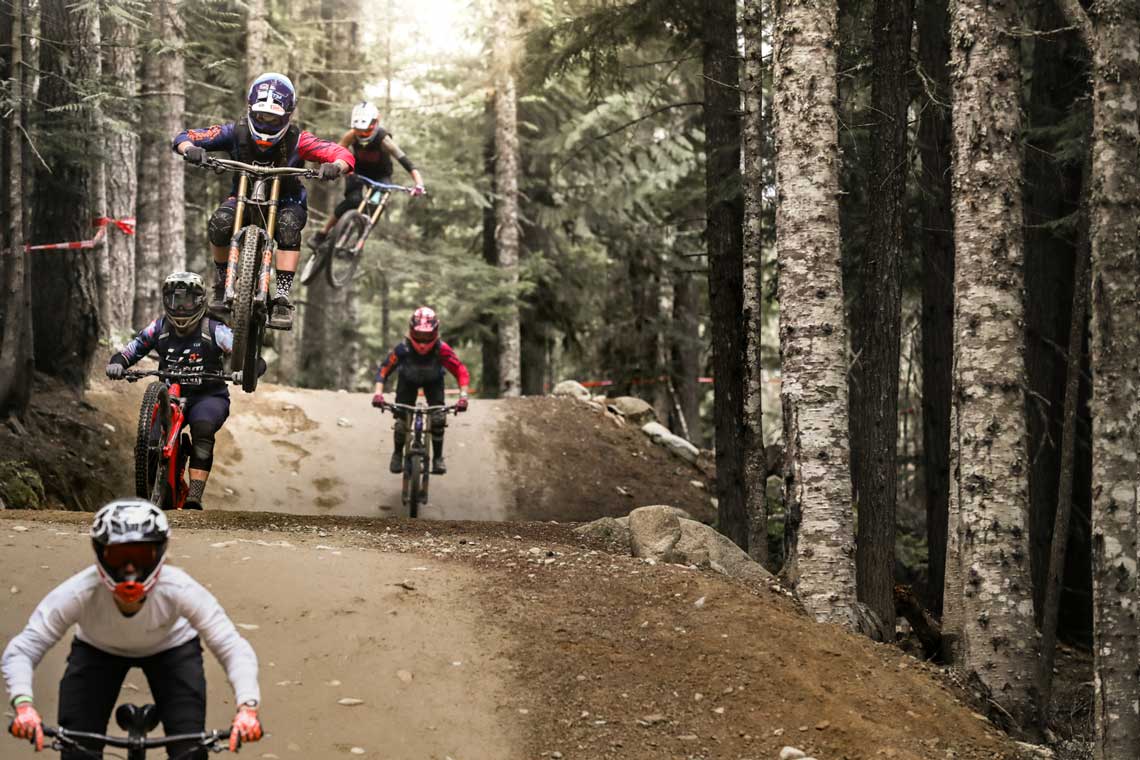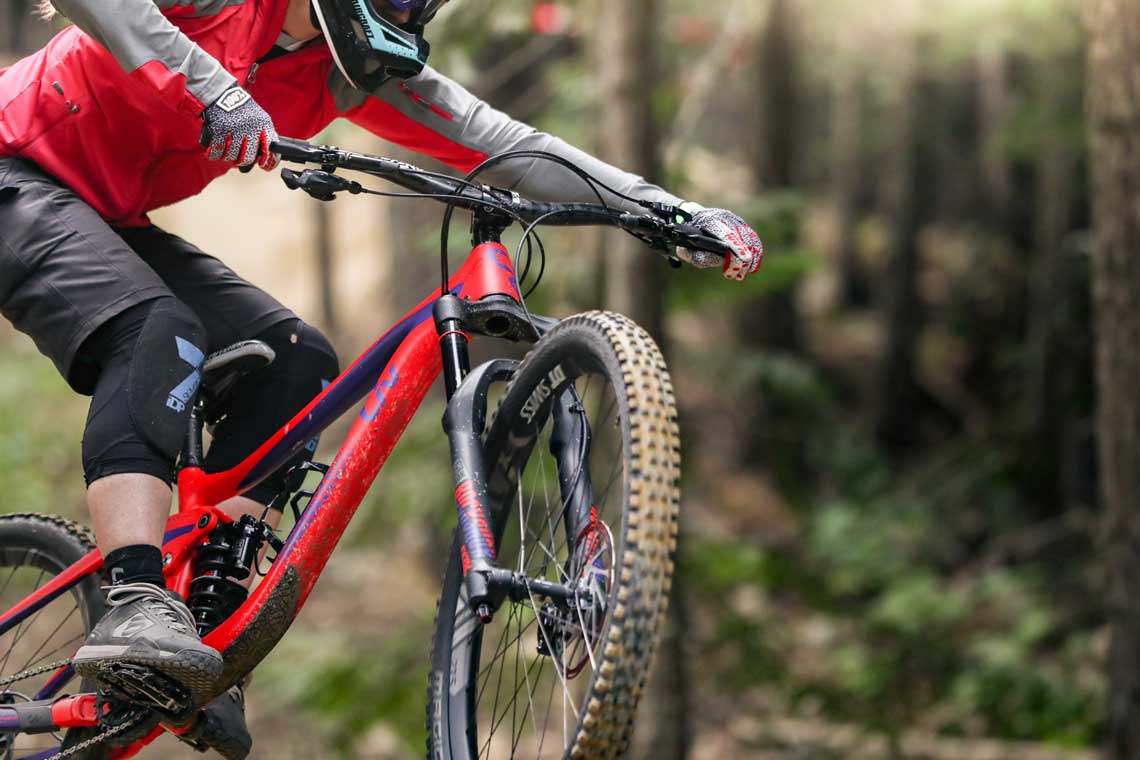 Over the past five years, female participation in mountain bike races and events has exploded; there are more women and girls on the trails, and more women breaking into leadership positions within the industry that some once called, "a boy's club."
So, what has changed?
Now there are badass bikes made for women. Now race organizers are giving women equal prize money and equal coverage to their male counterparts. Increasingly there are more events actively seeking to engage with and promote the women's cycling community.  One of the best examples of this explosion in women's mountain biking can be seen at the world's biggest mountain bike festival: Crankworx.
Crankworx Creates a Platform for Female Athletes
Crankworx began in Whistler in 2004 out of a vision of what mountain biking could become. In 2008, Crankworx launched "WomensWorx" female freeride competitions. In 2010, Anne Caroline Chausson won the Garbanzo DH, Enduro DH, and Air DH established her as the most consistent cross-discipline mountain bike athlete at Crankworx – male or female. 2015 was the first year Crankworx launched a full World Tour and with it, they began offering equal prize money for women and men. At the same time, the event began featuring men and women on the podium at the same time, a visual expression of equality.
In January 2019, Crankworx released the "Shifting Perceptions" web series in collaboration with TELUS Local Programming. The series highlighted the rise of women in mountain biking and set the stage for the explosion in women's riding and racing that is on the cusp of taking place internationally. Check out the series below:
Whistler Women's Only A-Line Event
By giving female mountain bike athletes an equal stage, Crankworx race organizers have set the scene for exponential growth in women's competition. But, there is a whole world of mountain bikers out there who aren't competing on the gnarliest trails at the highest level. What does Crankworx offer for the rest of us?
In 2014, Liv Cycling jumped onto the scene. Formerly Liv/giant, the company broke free from her big brother's shadow to become the first cycling company to offer a comprehensive collection of bikes and gear for women. At the same time, Crankworx was looking to support the growth of women's mountain biking from an angle other than racing and the Liv Women's Only A-Line Session was born. Liv Cycling's Amalie Gunn was there from the beginning, we caught up with her to find out more about how the event has bolstered the women's MTB scene at Crankworx: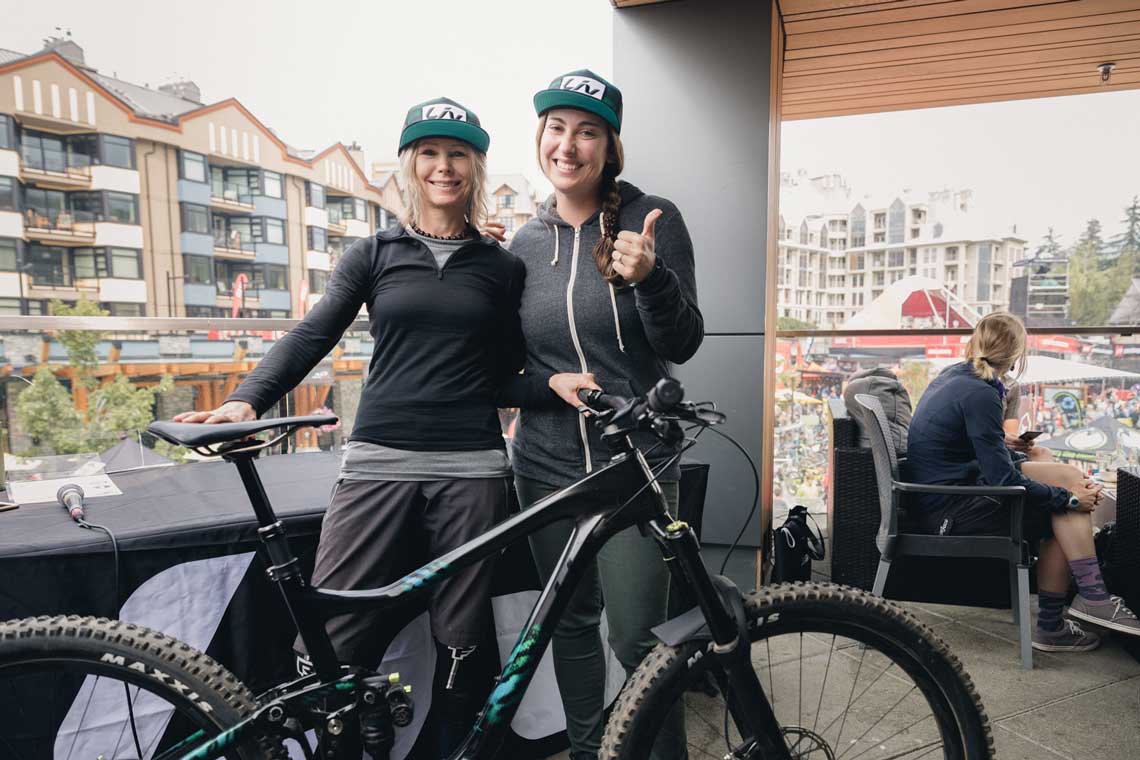 Liv Cycling Canada's Amalie Gunn poses with last year's winner of a brand new Liv Intrigue Advanced after the Women's A-Line Event at Crankworx Whistler.
How did the Women's A-Line Event at Crankworx get its start?
AMALIE: After many years of the successful Liv Women's Nights in the bike park, Crankworx approached Liv with the idea to create an event for the ever-growing female mountain biking community in Whistler. I had lived in Whistler for over 10 years; the Bike Park was my second home. Back in the day, there were only a small amount of women that frequented the lineup of the Bike Park. But every year interest grew and grew and now it is just as common to see female riders as men. It was time to offer a way to celebrate that and what better time than during the world's largest mountain bike festival?
What is the event like?
AMALIE: The Liv A-Line Event is a chance to give women an exclusive morning on one of Whistler's best trails (A-Line) in a safe and fun environment and bring together the growing community of female mountain bikers in one place. Although it is solely a freeride session, Bike Park coaches and Liv athletes and ambassadors are on hand during the event, giving everyone a chance to take their skills to the next level or just have fun with friends with the comfort of a closed trail. A photographer is on hand to capture the high fives and big smiles. The fun continues with an Après session at the GLC where a new Liv Mountain bike is given away to one lucky rider.
2019 will be the sixth year of the Liv Women's A-Line event! What are some of the highlights of hosting this event each year?
AMALIE: In the first year of the Liv A-Line there was only 45 women that attended back in 2014. Since then we have grown to the max of 150 spots. Last year registration for the event filled up in 12 hours! It is the largest women's only DH event in North America or maybe even the world. It's great to see some faces return each and every year plus all the smiling new faces, eager to shred. We have women join us from all over North America and even Europe and Australia; Crankworx is a great place to unite women from around the world.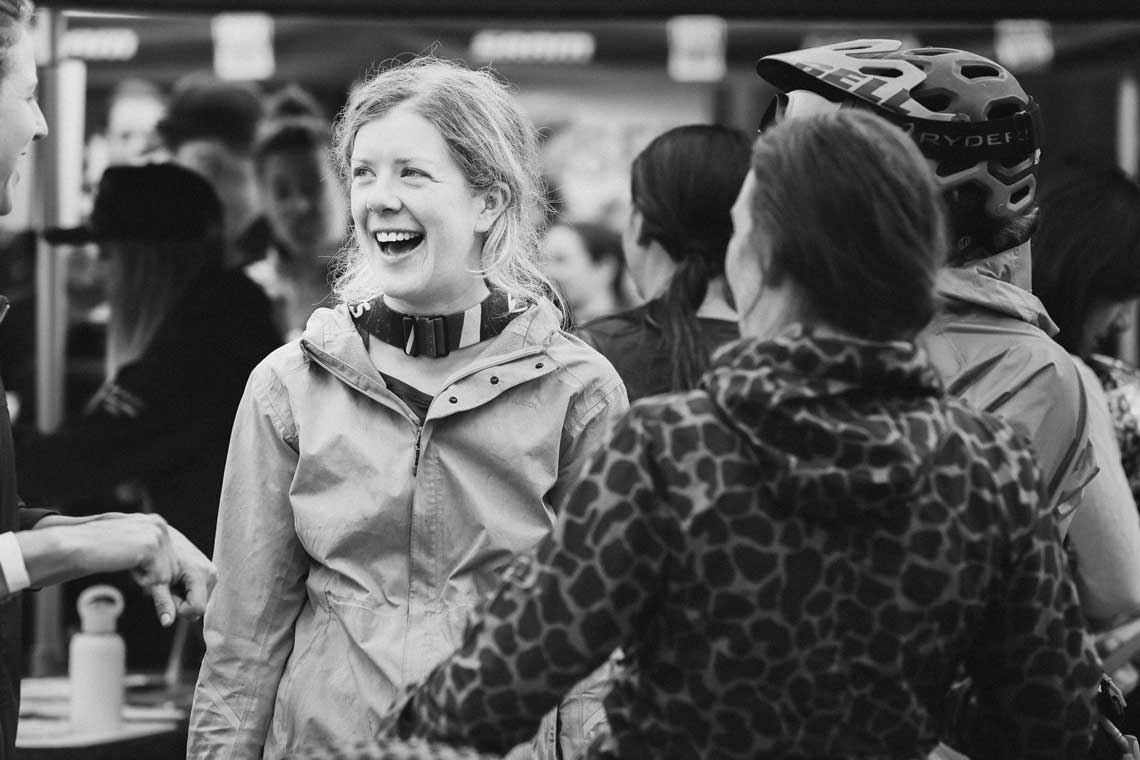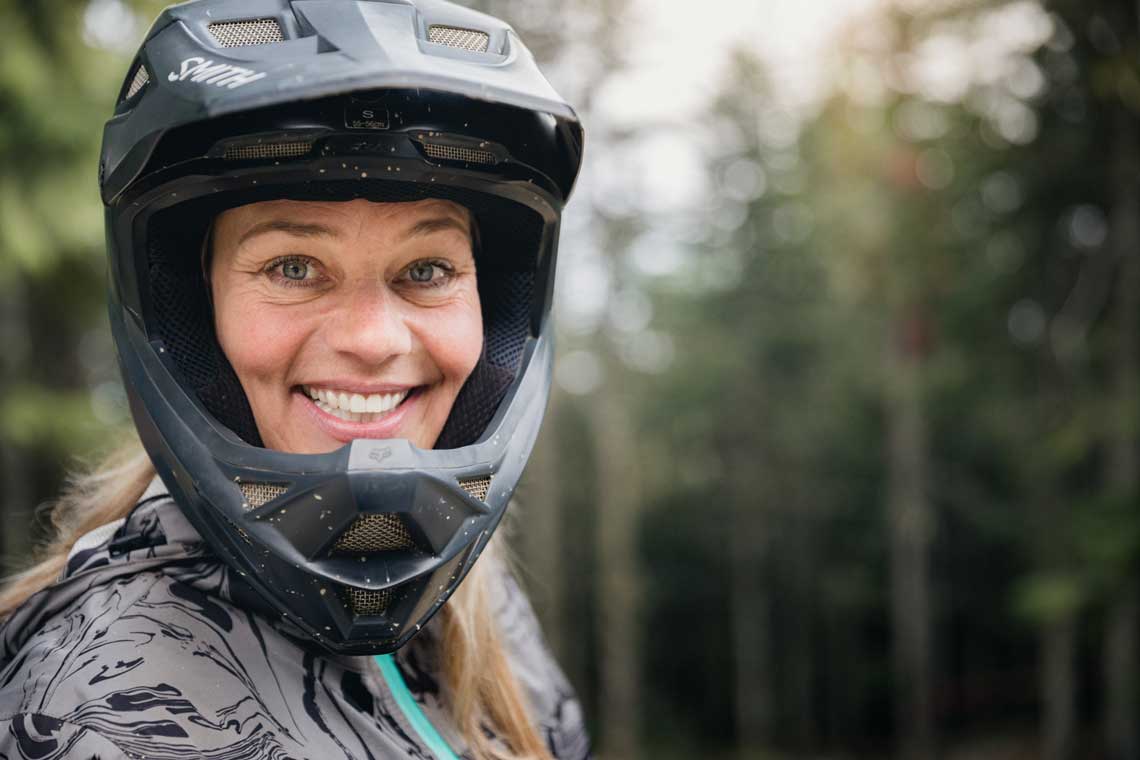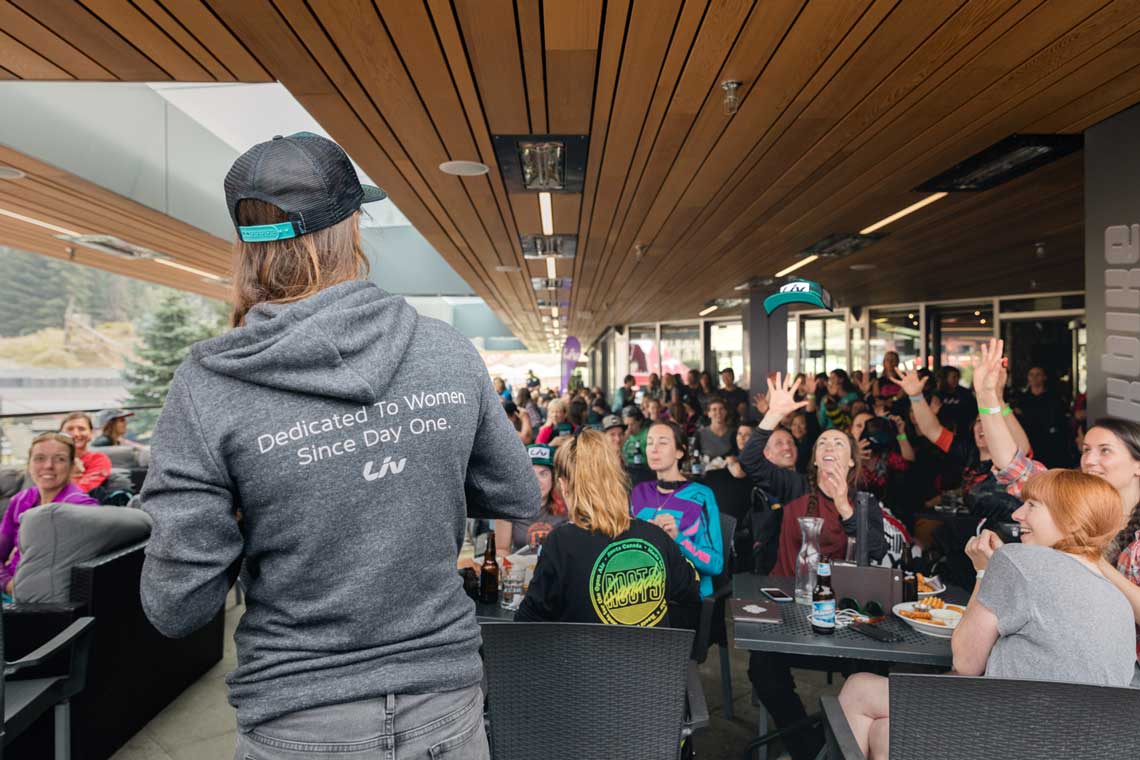 Rotorua Women's Only Trail Session Event
With the success of the Whistler event and the start of the World Tour in 2015, Crankworx Rotorua and Liv Cycling New Zealand's marketing manager Gayle Brownlee were eager to see if the same type of event could work at another venue. The Women's-Only Trail Session launched at Crankworx Rotorua in 2017. Gayle explains how the event has progressed over the past three years: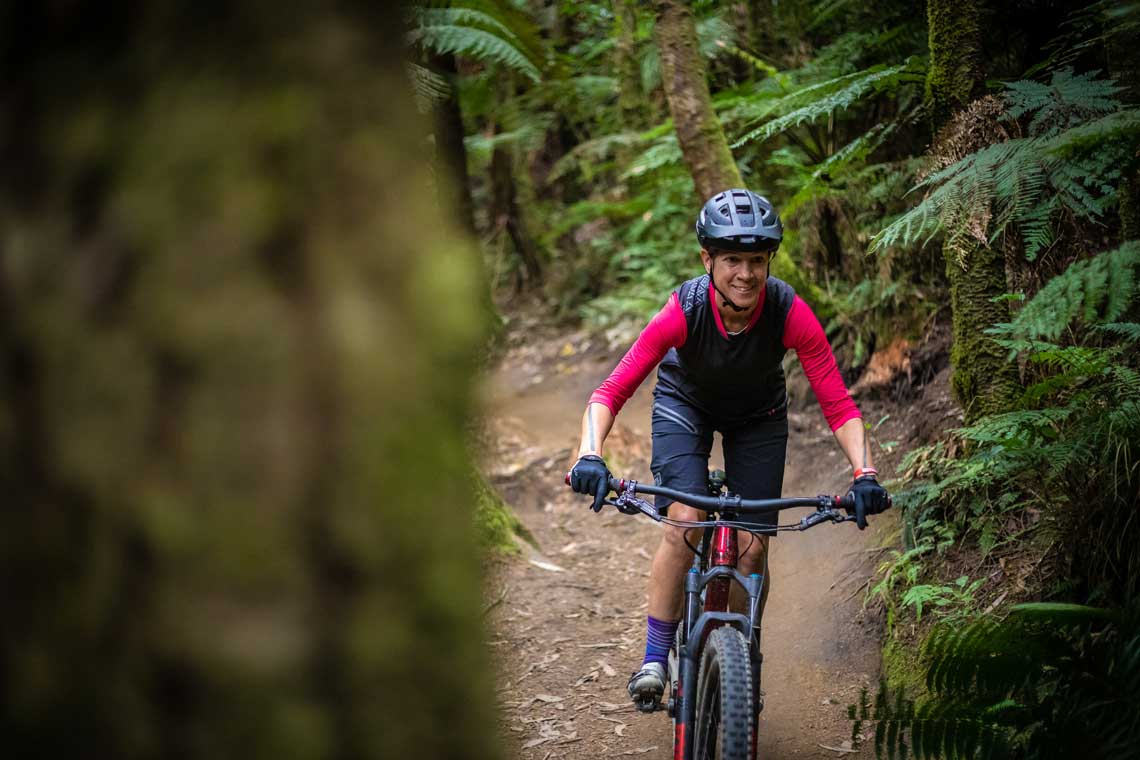 Liv Cycling New Zealand's Gayle Brownlee joins the fun during the Women's Social Ride at Crankworx Rotorua, a new event for 2019.
What was your inspiration behind starting the Women's Only Trail Session?
GAYLE: I began working at Giant in 2012 so I'd really just settled in when I heard about the first Women's only A-Line event in Whistler at Crankworx 2014. It was so far away, on completely the other side of the world, so it didn't even cross my mind that we would be able to do something similar here. Then we found out that Crankworx was coming to Rotorua in 2015!
How did you go about getting the event off the ground?
GAYLE: In early 2016 Giant had sponsored the building of a new mountain bike trail at Skyline Rotorua (the Crankworx Rotorua site) called Mr Black. Being a black diamond trail, we figured it was pretty much the same difficulty as A-Line in Whistler. Giant is a major sponsor of Crankworx so our relationship with the teams at Skyline and Crankworx Rotorua was really strong and with their help, we ran the first Liv Women's Only Trail Session on the Mr Black trail at Crankworx Rotorua in 2017.
What was that first event like?
GAYLE: It was great! It felt like a completely new platform for women at Crankworx; you don't have to be a superstar athlete, if you've got a mountain bike you can be a part of it - come ride with us. Using Amalie's information from A-line as base we made a plan, refined it for New Zealand conditions and brought our Liv Ambassadors onboard to help run the show. The Crankworx team was great; they organised Pinkbike to shoot and host a video for us helped us work out all the last minute details.
How has the event grown over the past three years?
GAYLE: Since that first session of 50 riders in 2017, we grew the event to 100 riders in 2018 and now for 2019 we've decided to trim the number back to 80 so as to create the best experience possible. It's been great to have women coming back to the ride event again. We've seen women go from riding hardtail mountain bikes tentatively to riding full suspension bikes and sending the jump lines in just a year. They've also helped us to develop the event; their feedback has been invaluable. It will be interesting to see how many come back this time around, see who's changed and how, and find out what people have been up to.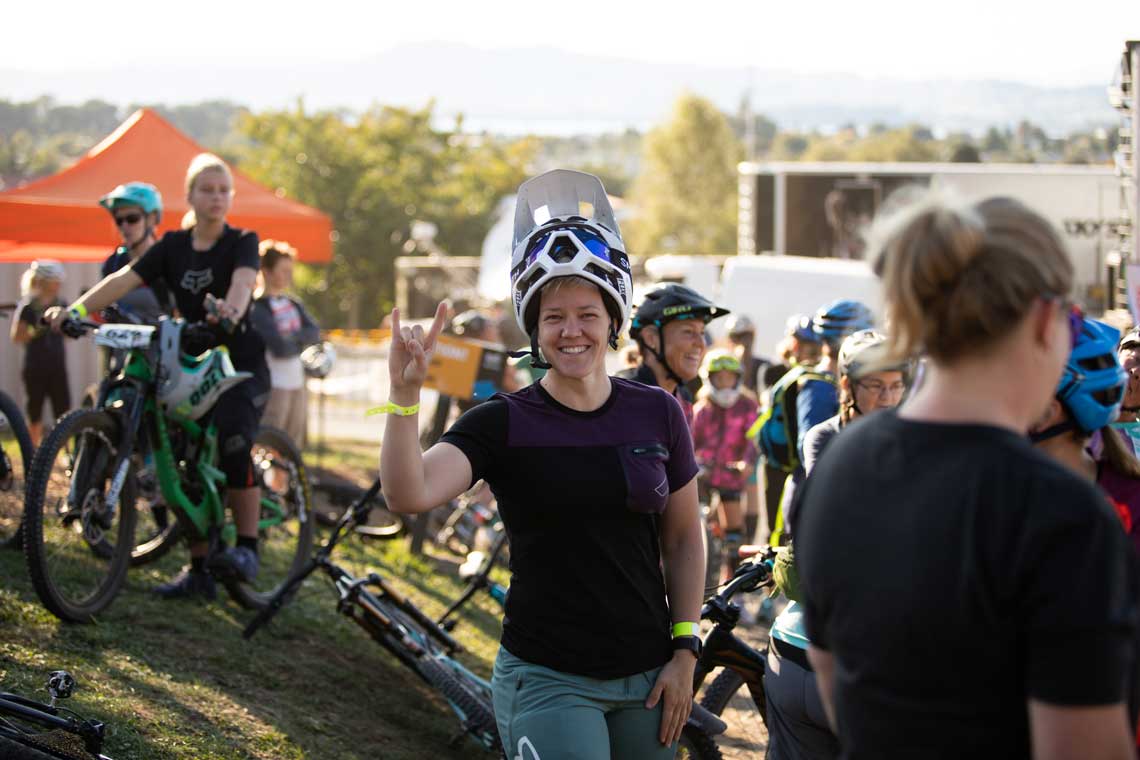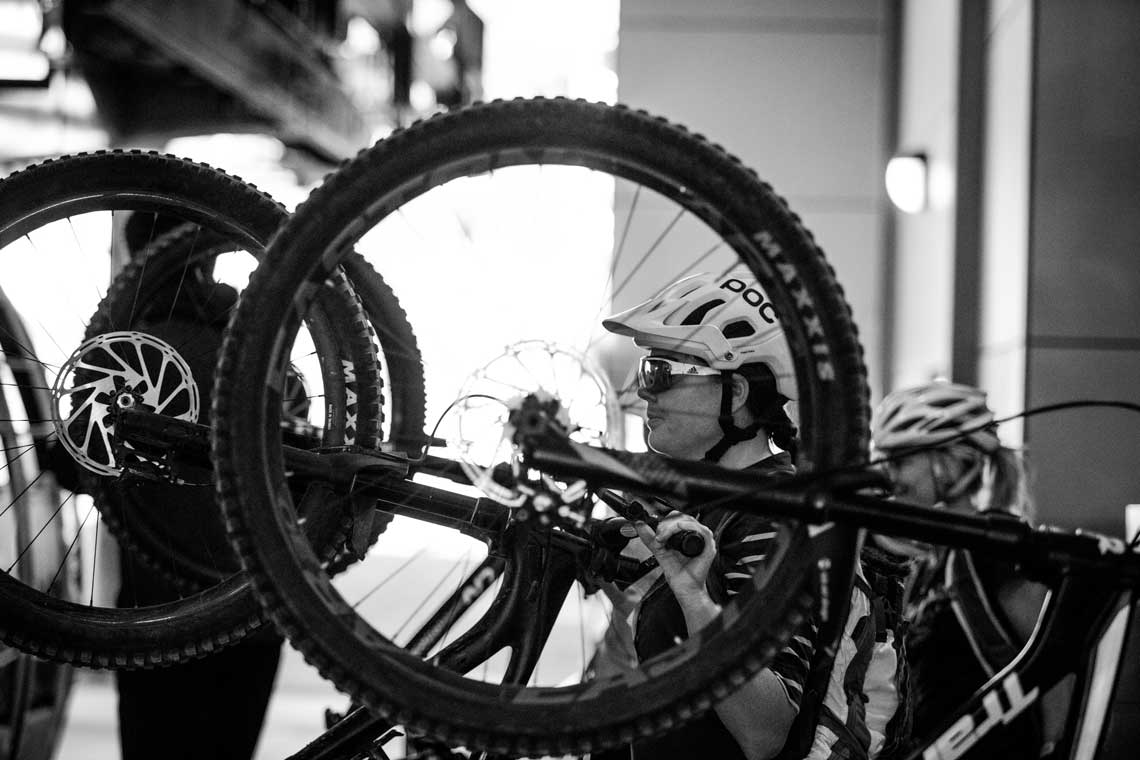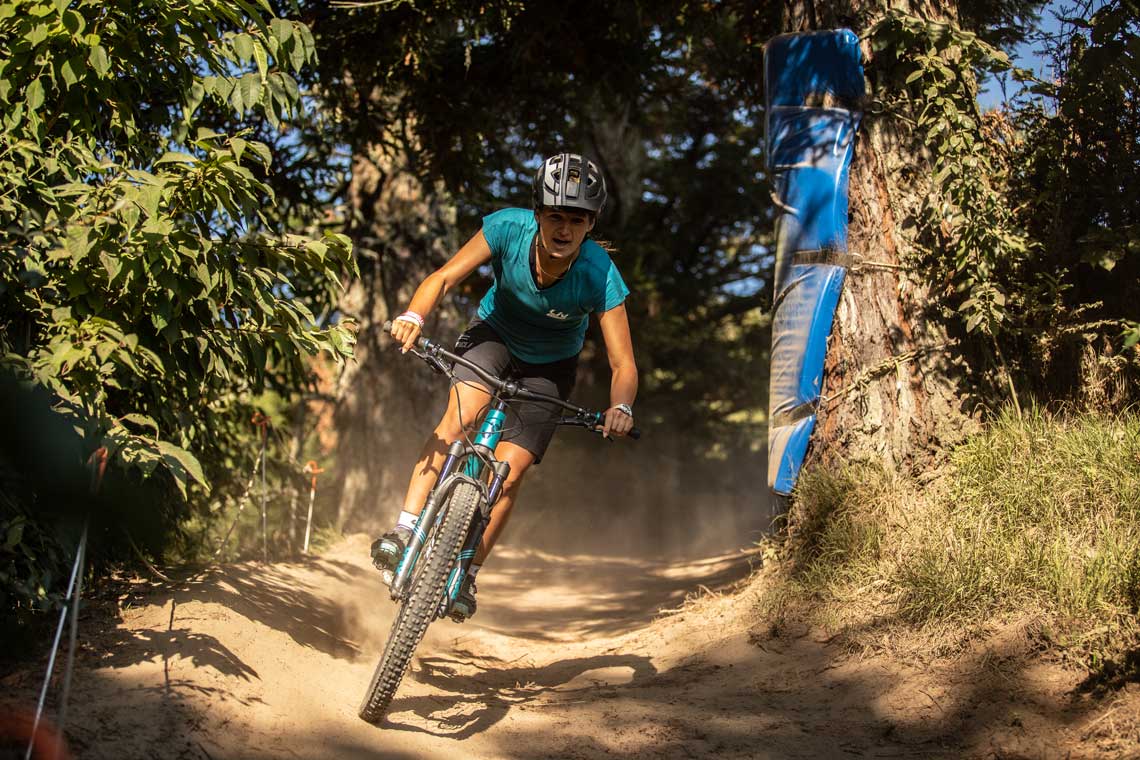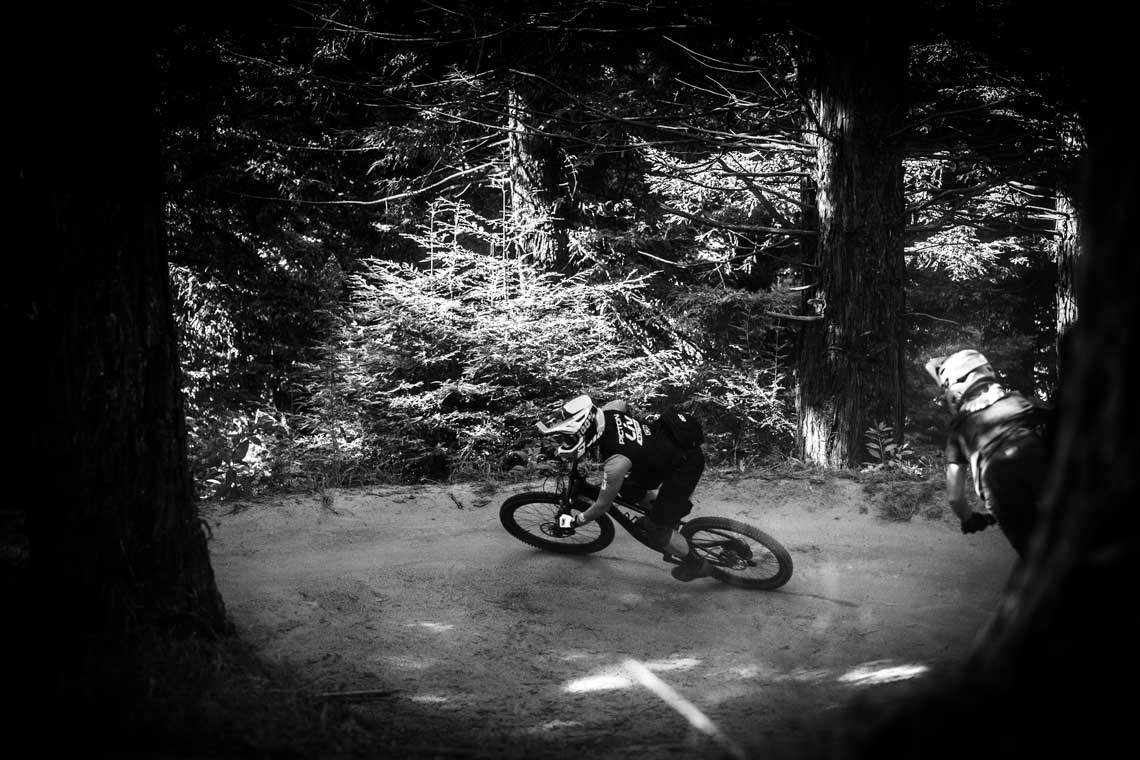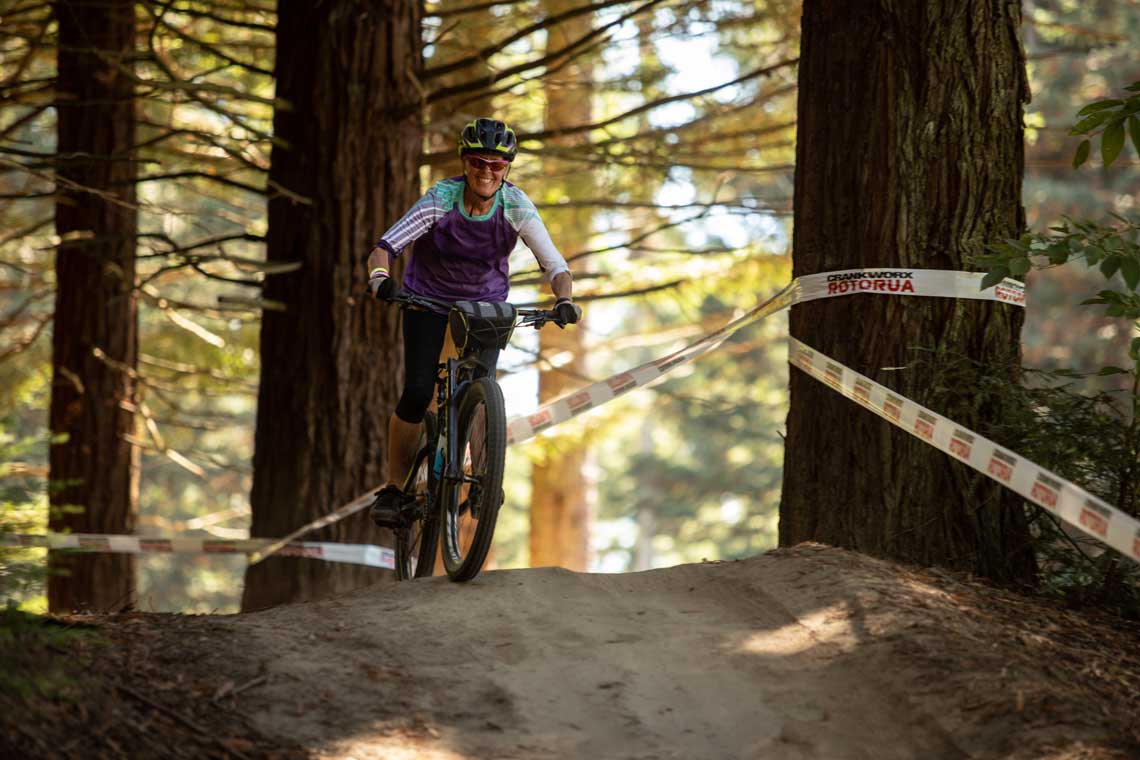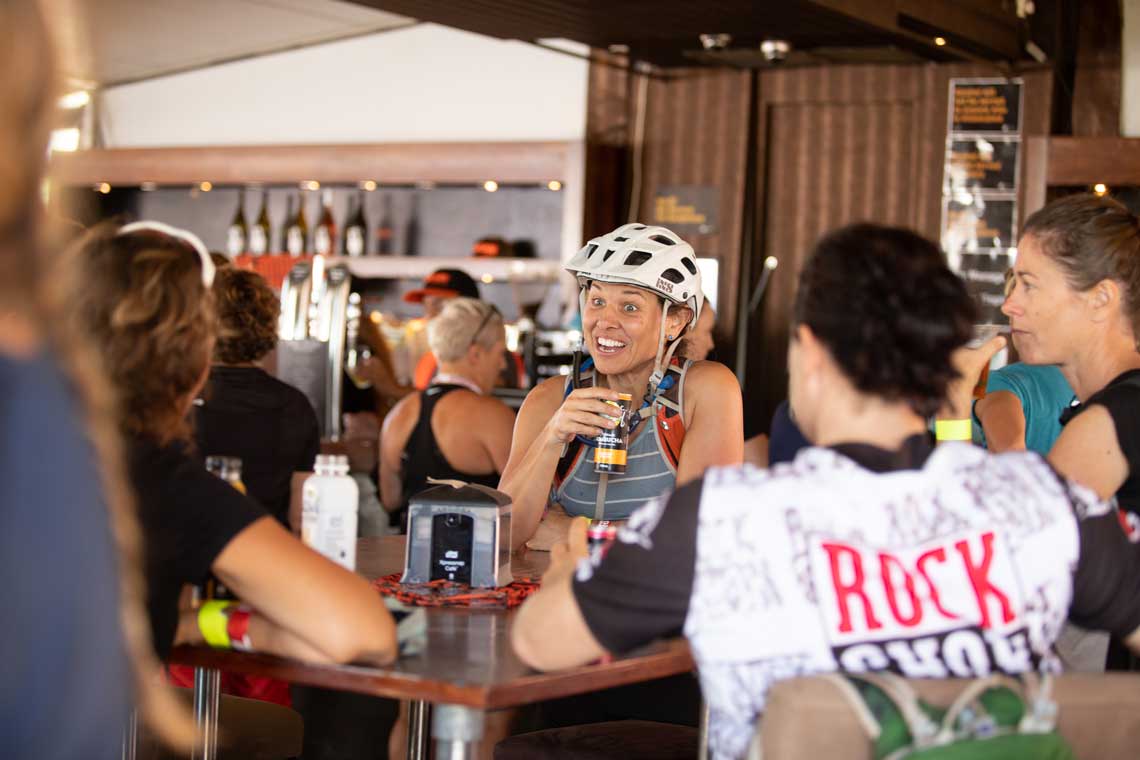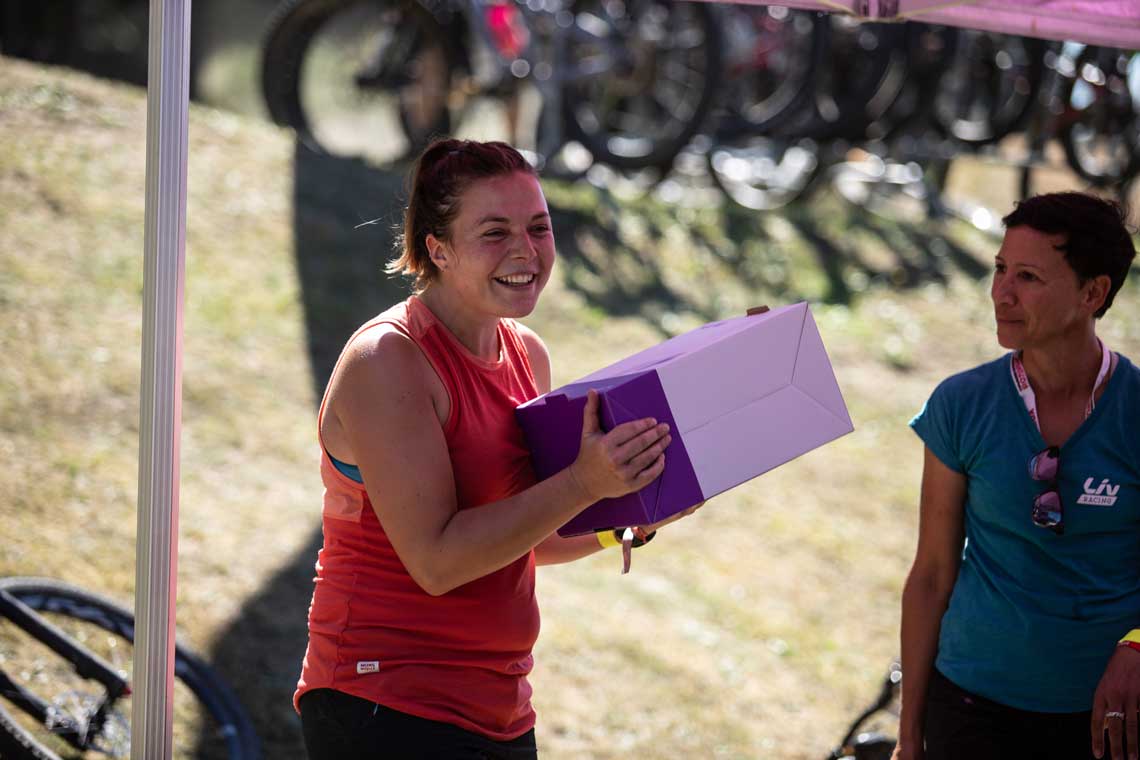 More Women on Mountain Bikes
Without a doubt, progress doesn't happen without pushback. Gayle explains that the event has seen its of negative attention.
"Some of the comments after the 2018 Pinkbike video were disturbing; discriminatory, and in a few cases outright offensive," she said, describing the hostility that some people expressed due to the trails being closed for the women's ride one morning of Crankworx. "But there were more supportive comments, that beautifully explained to the detractors what the event was actually about: encouragement, learning, and fun."
Not conceding to the negativity, the 2019 Trail Session invited 80 women to shred at Skyline Rotorua. Beginners were welcomed, intermediates progressed, and expert riders showed off their skills. In addition to the women's-only session, Liv New Zealand expanded their women's events to include rides and a contest where three lucky ladies received a private shuttle session with pro enduro racer Rae Morrison. There's one thing that's for sure: the stoke level in women's mountain biking has never been higher.
"I'd love to see similar women's events at all the Crankworx destinations," said Gayle. "I don't think it would be difficult to do and going by the popularity of the events at Whistler and Rotorua they are sure to be popular and a lot of fun!"