Liv Racing Report: Enduro World Series Rotorua 2019
Time Dust Off the Cobwebs: Season Opener in Rotorua, EWS Round #1
The Enduro World Series is back in 2019 – and it's better than ever. Kicking off in style during the final weekend of the Crankworx Rotorua festivities, the last time EWS was at this venue was 2017 – the start of the infamous "Enduro Wet Series" of races. But this year, sunshine and blue skies with a drizzle of moisture just before the racing began lead to near perfect conditions in the New Zealand forest. As Leonie Picton said, "The amount of precipitation was perfect, just enough to keep the dust down. The roots a little greasy, but the dirt was prime."
When the 2018 season ended, Rae Morrison was benched from racing with an incredibly complicated broken pinky finger. The injury occurred during Stage 2 in La Thuile last July when Rae slammed a rock on the side of the trail with her hand, causing her to DNF that race and miss all three remaining EWS rounds.
"After La Thuile, I went onto Canada and had surgery there to put wires in my pinky," said Rae. "After 6 weeks the wires were removed and I started Physio but unfortunately within a couple of weeks the fracture displaced again, requiring a second surgery and the whole process had the start again. I had been out since the end of July and I was back training and on the bike end of November. Luckily since then, everything has been smooth sailing."
Rae starts 2019 completely recovered from her injury, and perhaps as strong as ever after a heavy off-season in the gym.
We followed Leonie Picton through the final five EWS rounds in 2018, the latter of which left her body a little worse for the wear. Still, she pressed on and secured 25th overall in the series standings after only competing in 5/8 races.
"I took the right amount of time off to allow my body to recover from all the niggling injuries I sustained over the 2018 season," said Leonie. "And then I focused my efforts on strengthening for prevention. So, I'm feeling pretty good right now."
Both Leonie and Rae join the newly-formed Liv Racing in 2019, a collection of top-level female athletes competing in all cycling disciplines around the world. Both racers will compete this year on board the Liv Hail Advanced. Be sure to check out both Leonie and Rae's bike checks for all the details about their racing steeds.
With that said, let's jump into our Q&A with our two Liv Racing pros; scroll down for more from Rotorua!
Rae's Results: 
Leonie's Results: 

All photos by Sven Martin Photography.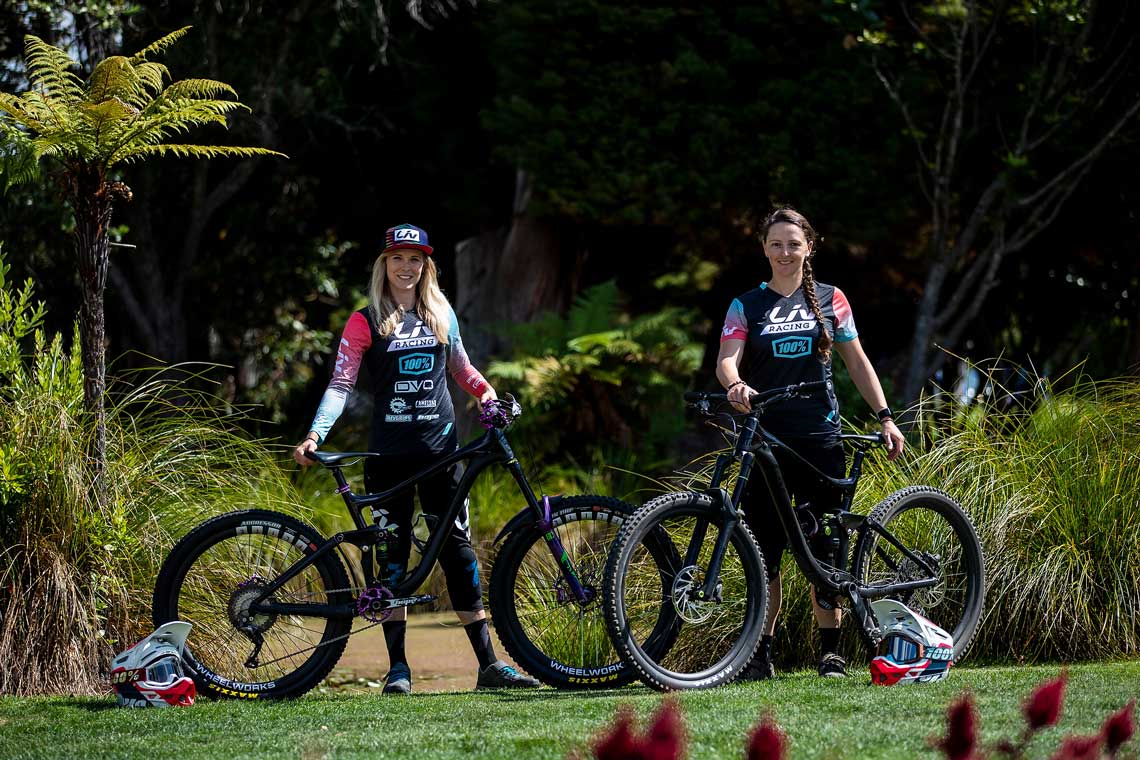 Liv: First EWS of the season – were you nervous or excited heading into the start of the weekend?
Rae: I was really excited to start racing, but also very nervous. I think because it was the first race of the season and being in my home country, I wanted to do well. 
Leonie: I was really excited to start the season off. The winter was starting to drag on a bit in Canada and it was a great relief to find some hot sunny weather and to actually get time to ride my bike. 
Liv: What was your focus during the offseason?
Rae: I focused a lot of my offseason about building strength in the gym. Last year it was the long, rough and physical stages where I was losing time, so I wanted to work on that. 
Leonie: My focus this winter was to build up my pedaling fitness. It's my greatest weakness. 
Liv: Leonie, before coming out to Rotorua, you made a stop in your old stomping grounds for a quick Downhill race. How did that go? How long had it been since you had raced in Australia/been home?
Leonie: My last race in Australia was in 2011. It's been such a long time and it was really great seeing so many familiar faces again. Australia has some amazing young talented girls racing. I'm looking forward to seeing their progression into the World Cup circuit. The race was a great opportunity to get some riding time on the new bike. I picked up the bike a week or so before the race, getting it dialed in before Rotorua was important.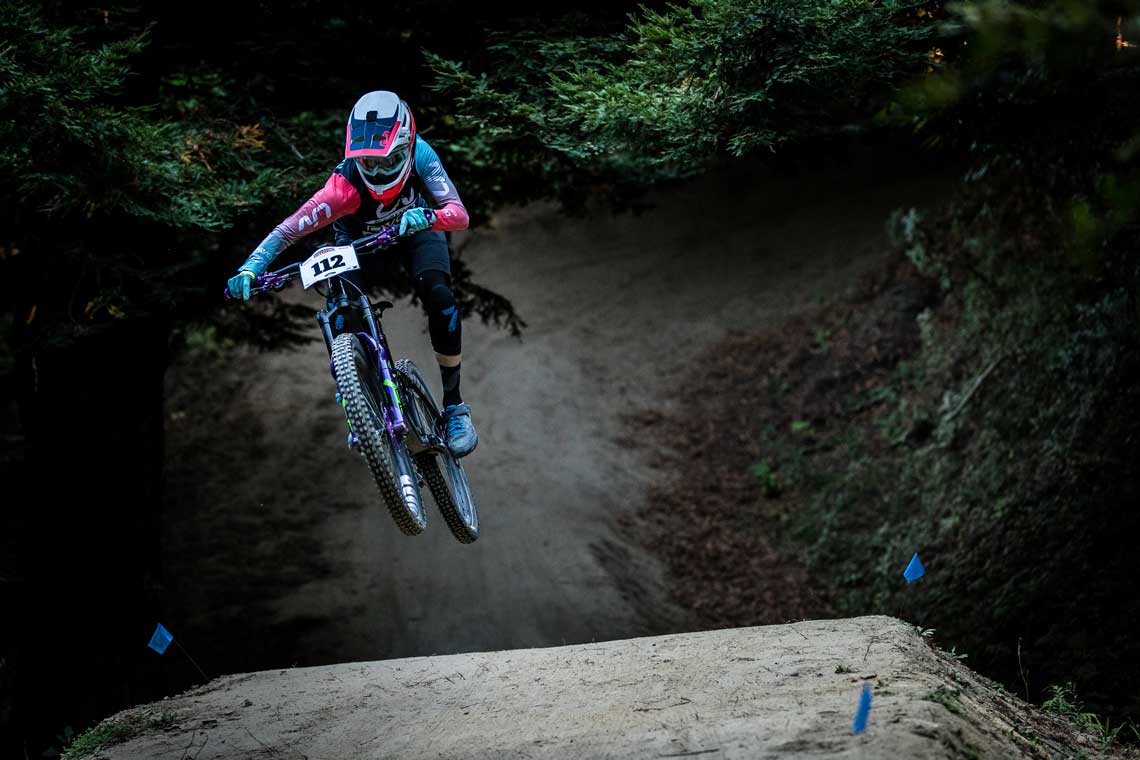 Liv: Rae, you decided to enter the Air DH race and smashed it, ending up in 7th just over 7 seconds off the lead. Tell us a little about the other events you participated in at Crankworx.
Rae: I loved the Air DH! It was so much fun and it was also super cool to hang out with and race some downhillers and Crankworx specific athletes. I didn't take it too seriously after missing the practice and hitting a few jumps for the first time so I am really stoked with my run and my placing in a very competitive women's field. I did the Liv shuttle that morning, which was a great ride with an amazing group of ladies. The whole Crankworx event was really fun with an amazingly positive atmosphere.
Liv: Leonie, this was your first time at Crankworx, Rotorua. What did you think about the venue, the trails, and the overall vibe?
Leonie: It was my first time traveling to NZ, and I love it. The venue was way more chill than Crankworx Whistler. I really enjoy riding new trails and exploring new areas. The trail network at Redwoods was fantastic; so much variation of trail and the forest was just beautiful. I could spend endless hours in there, happily lost between the ferns.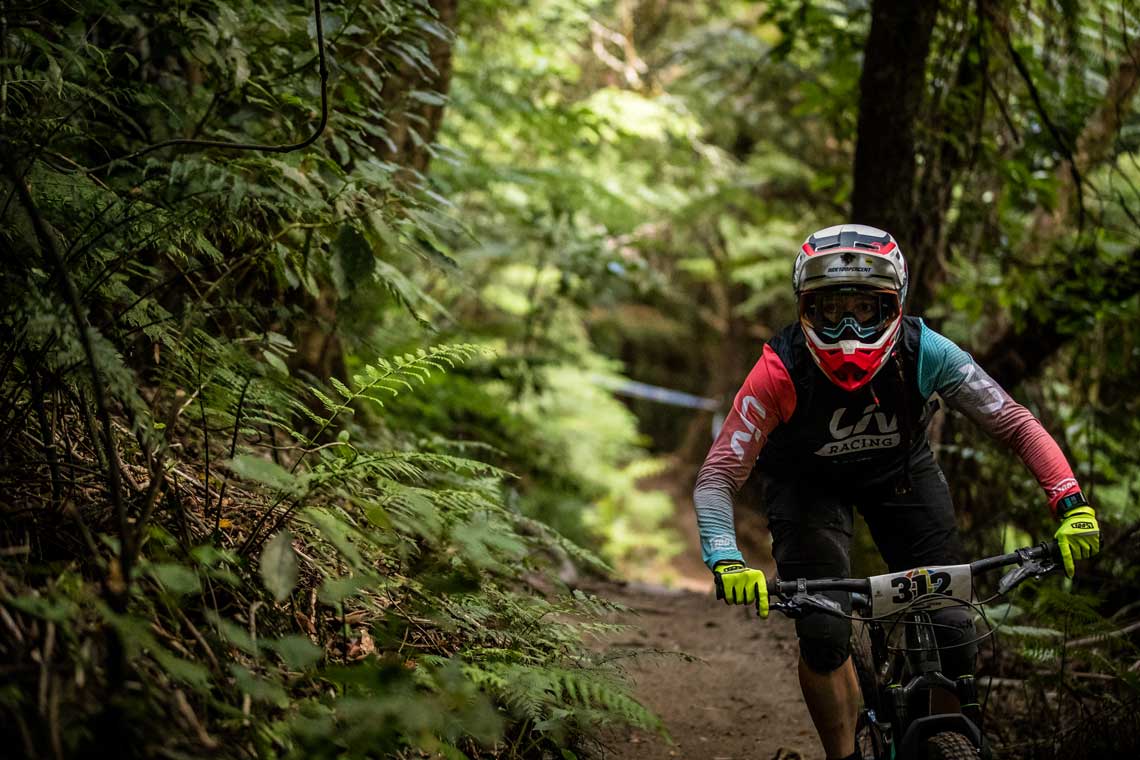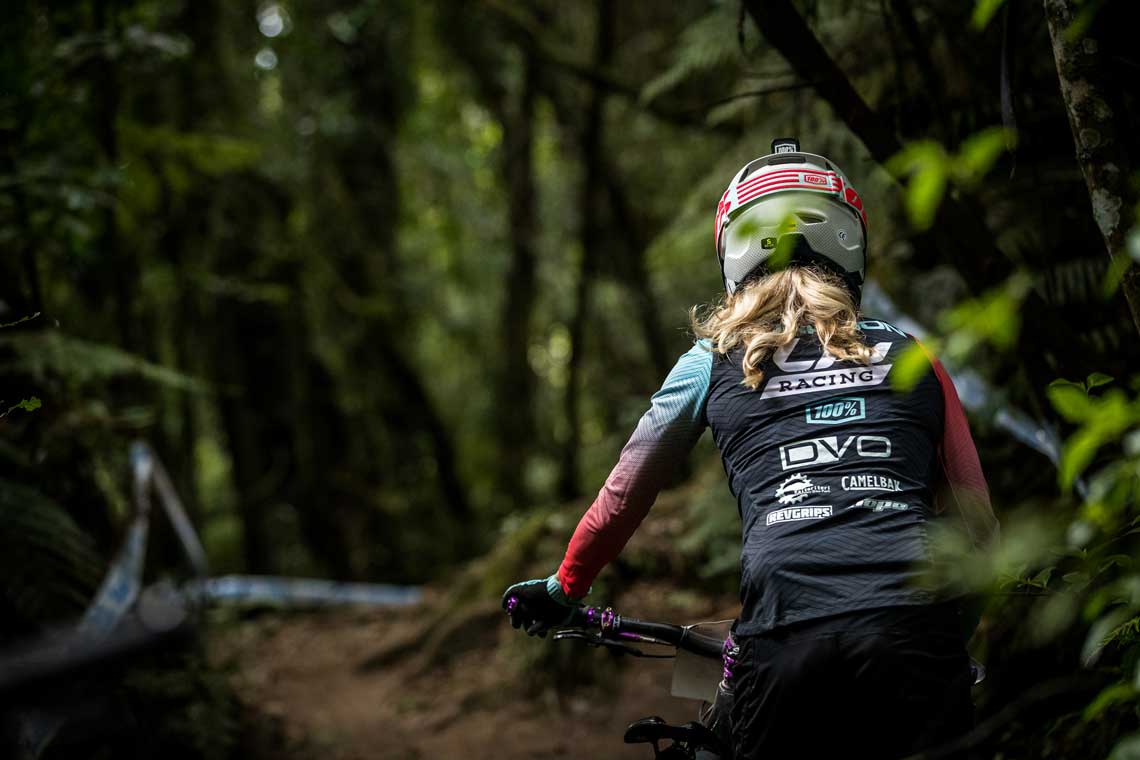 Liv: Which stage was your favorite of the weekend? What did you love about it?
Rae: I really enjoyed stage 3. It had a lot of variety, starting in a damp, rooty forest at the top, then into a dusty rough open section in the middle, and finishing in a dry forest at the bottom.
Leonie: Stage 2, I found to be the most fun. Maybe it was due to having the least amount of pedaling. I just loved that part of the forest and the spectators were going wild.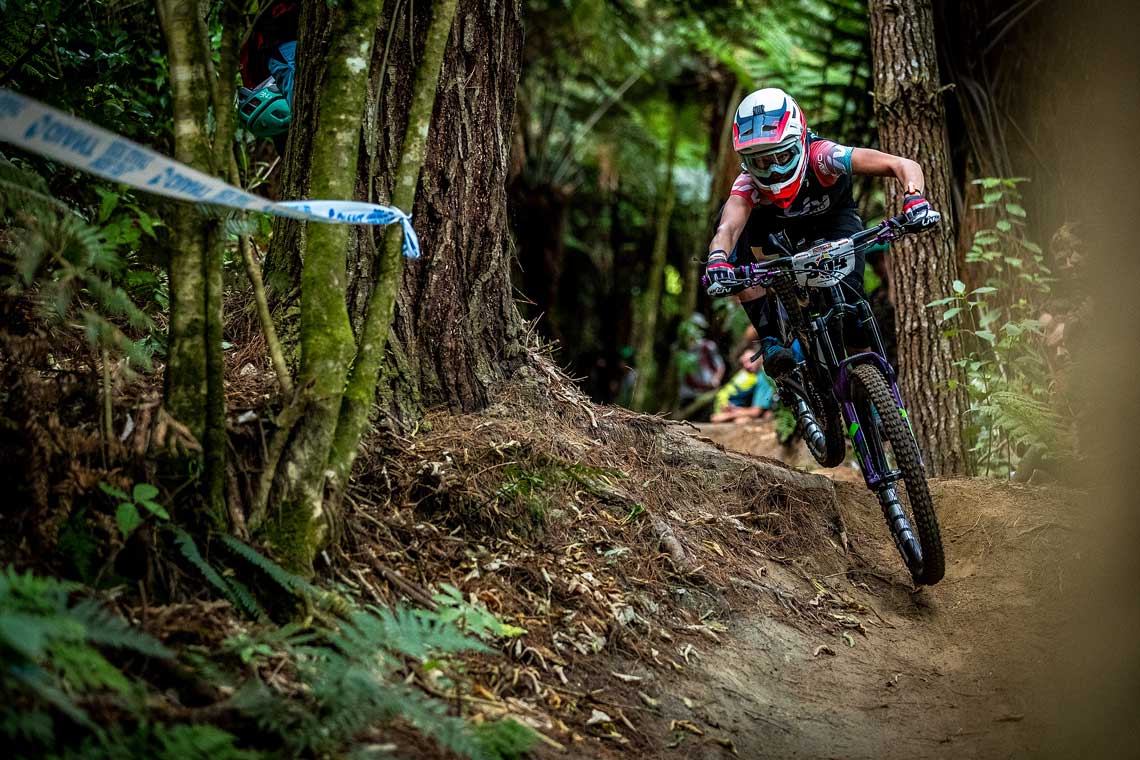 Liv: Which stage gave you the biggest challenge? What were some of those challenges and how did you overcome them on race day?
Rae: Stage one was my biggest challenge. I landed in a hole with my front wheel and face planted myself in the dust. Wasted a lot of time and I was a bit too cautious down the remainder of the stage. After stage 1, I headed into stage 2 as a fresh stage and a fresh start. It's easy to dwell on mistakes but I don't find it helpful. I like to envision every stage as a new race. 
Leonie: Stage 5. On the transition from Redwoods, up to the start of stage 5, the weather rolled in. It was a steady misty rain. The grassy turns in the top section of trails were challenging with the fresh rain. The first section of the forest was really dark. I think my confidence had waived a little and I struggled to really commit to attacking the trail.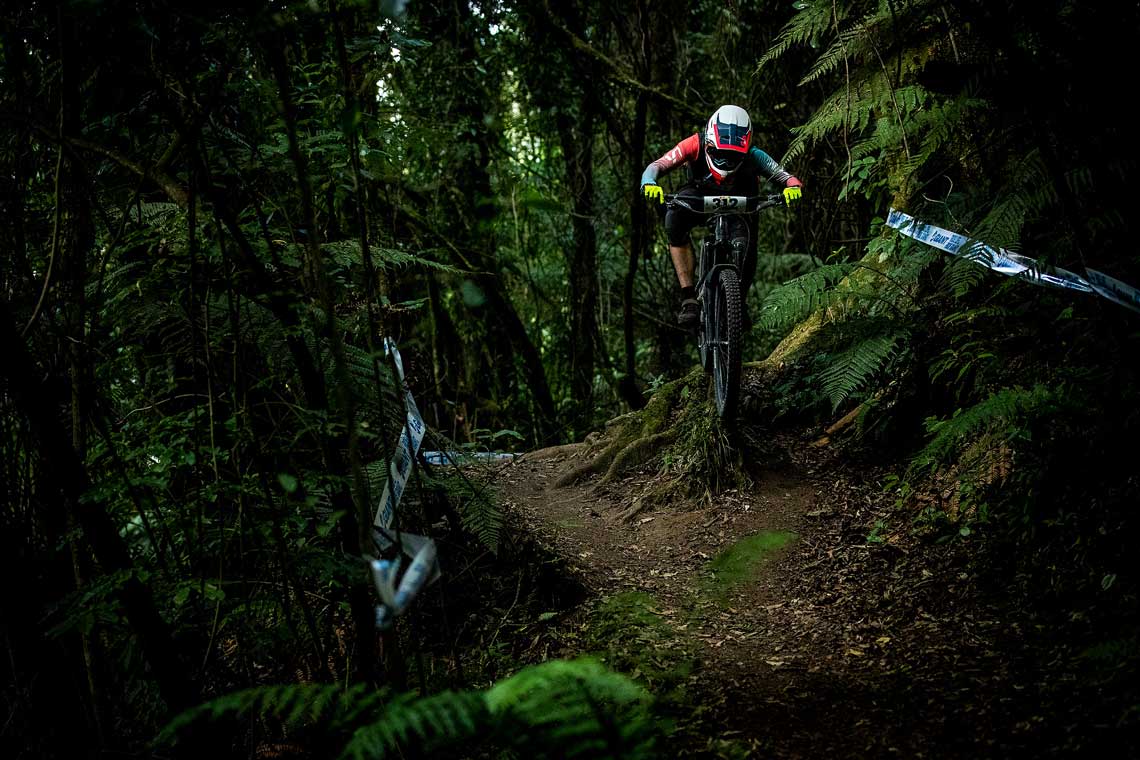 Liv: Did you have any mishaps on race day?
Rae: Just the big crash on stage 1 and then a few mistakes here and there. But everyone is making mistakes, it's kind of the part of the sport when you are racing down multiple tracks semi-blind.
Leonie: I had a fairly uneventful day. Had a few dabs and scoots, and got tangled up in a tree vine towards the bottom of stage 4. It got snagged around my foot and pedal, stopping me dead in my tracks. It was pretty silly trying to back up on the bike to get untangled. 
Liv: The women's race was the tightest the series has ever seen, with the top 8 women separated by less than a minute over 30+ minutes of racing. With that said, what do you think about the current state of women's enduro racing?
Rae: It's very strong. Every year there are more women on factory teams and the field is getting faster and more competitive, which will continue to make the racing more and more exciting and tight.
Leonie: It's incredible the riding level these top athletes are capable of. Every year they are striving to be better, stronger, and faster. It's really great to see so many women challenging themselves in such a male-dominated sport. We are amazing and will continue to push ourselves. 
Liv: There's no time for a breather before the next EWS round, Tasmania is this coming weekend. How are you feeling heading into the next race?
Rae: I'm looking forward to it, I can't wait to race again this weekend! There are a few minor tweaks I'll make to my race food. The biggest thing is to try and get enough sleep and rest beforehand to have a full tank going into this weekend's race.
Leonie: I will be pushing harder for Derby. I was a little bit too safe with my riding on this one. I'm looking forward to stepping it up a gear or two.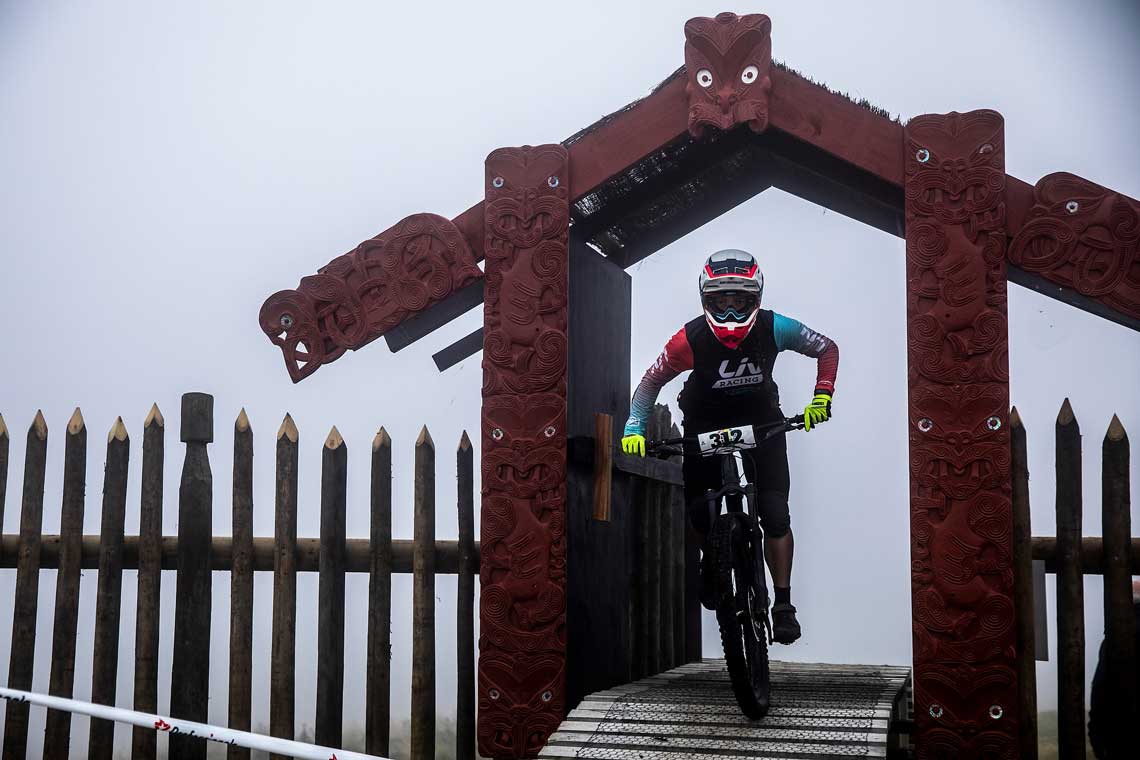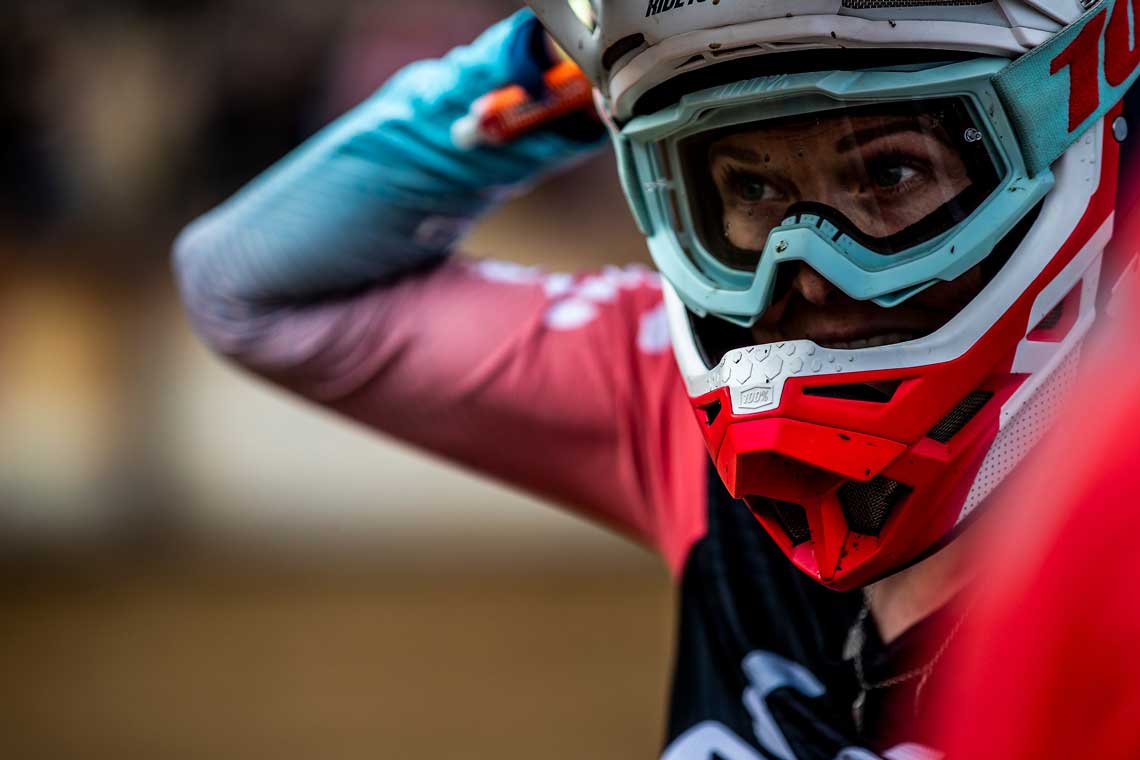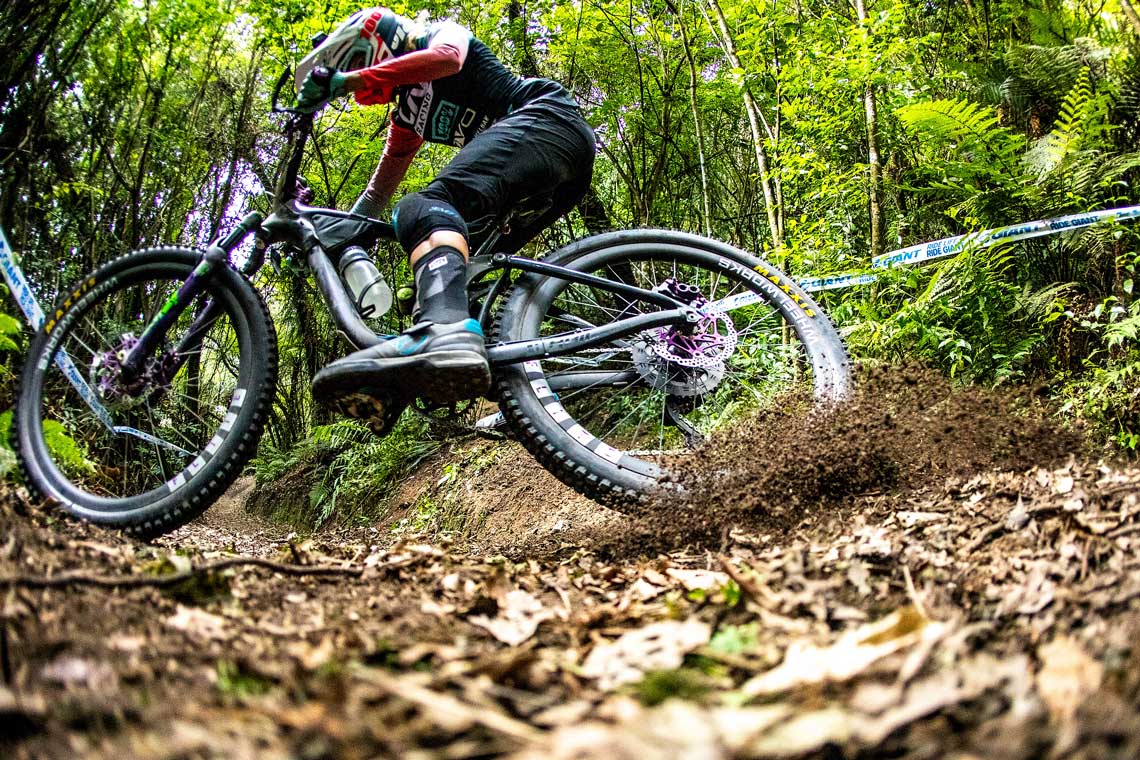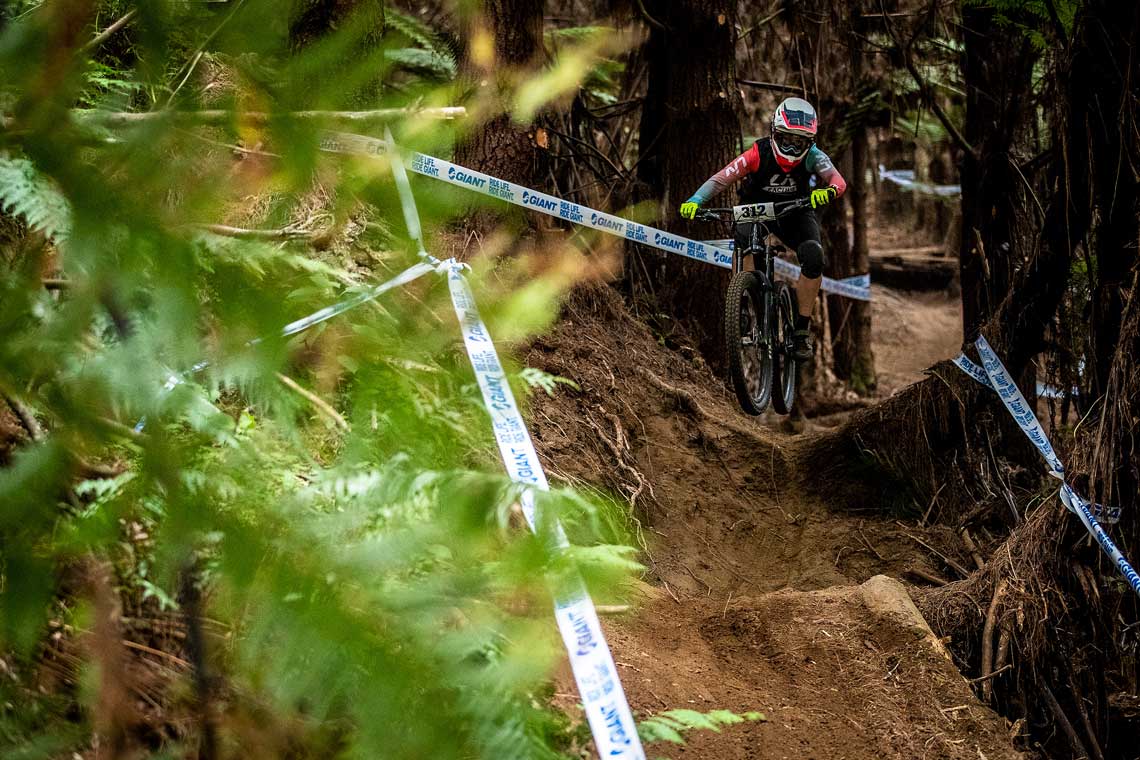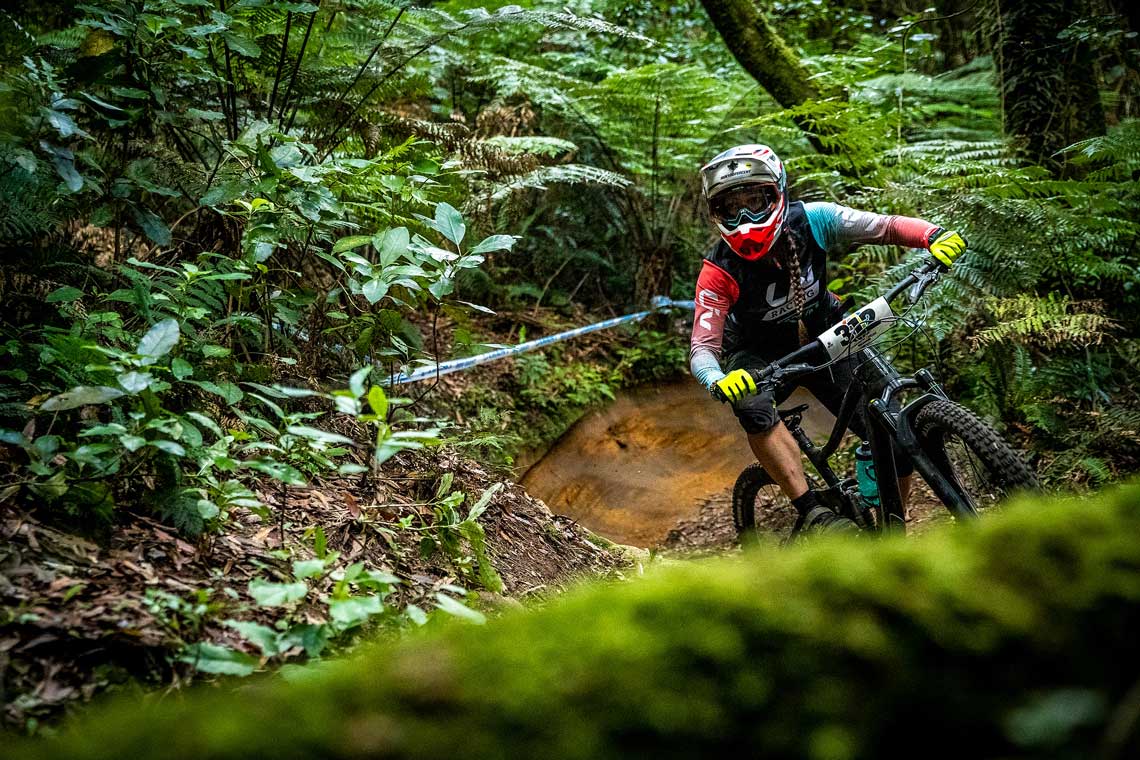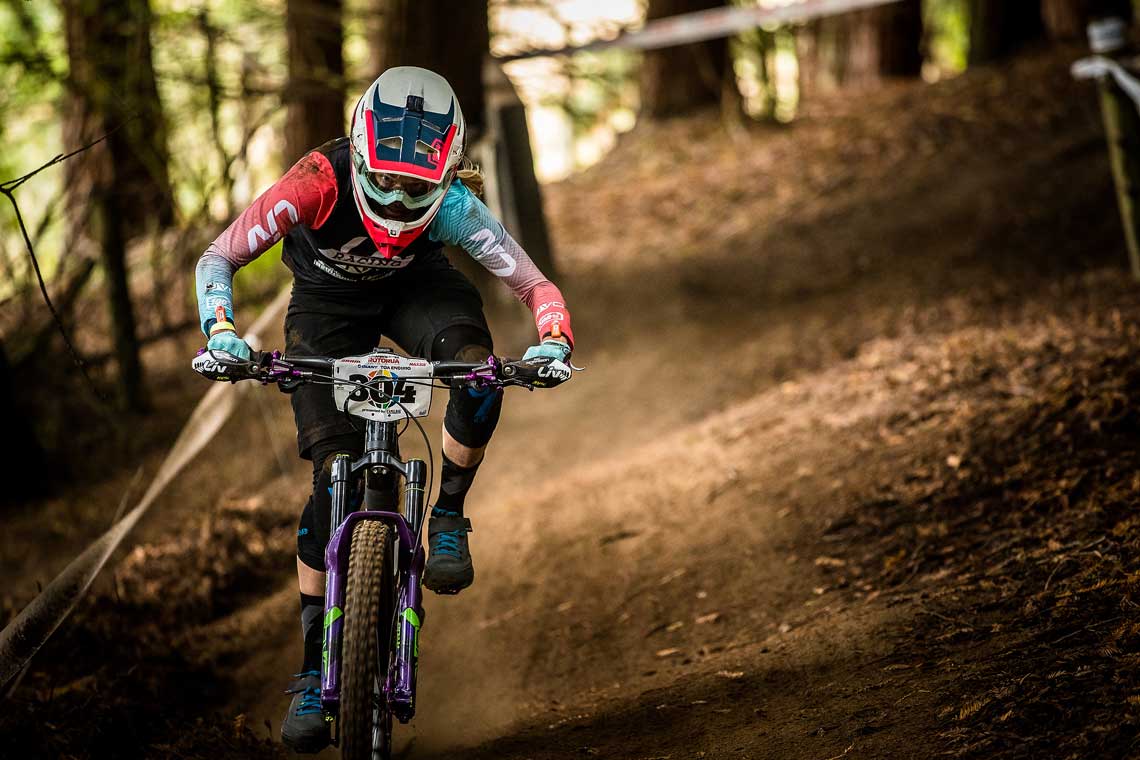 Learn more about Rae and Leonie by clicking the links below, and keep up with the latest news by following them on social media!