Liv Racing Report: Enduro World Series Loudenvielle Double Header
The full Liv Racing enduro squad descended on Loudenvielle, France in the French Pyrenees after a month and a half break from Enduro World Series Racing. This time, 16-year-old Riley Miller joined her Liv Racing Collective teammates Leonie Picton and Rae Morrison and Liv Factory Racing athlete Isabella Naughton to compete in the EWS80 under 16 category. The EWS80 races all of the same stages as the EWS athletes except for the queen stage and, while Leonie, Rae, and Bella faced back-to-back racing for the third time in 2021, Riley's race was a one-and-done format.
After torrential rain came down on practice before the first of two EWS races, the decision was made to shorten round five by one stage. The athletes still tackled four big stages that totaled about 3000 meters of descending. While the EWS athletes rested the following day, Riley practiced the tracks that were just raced by her teammates in preparation for a full day of racing on Saturday with five stages. The EWS riders raced against the clock on Saturday as well for the first stage of EWS round six – the PRO stage. The remaining five stages were wrapped up on Sunday. After a slick start on Thursday, the skies cleared for the remainder of the weekend and lead to some epic racing.
No time for a break, the Liv Racing athletes made the 10-hour drive to Switzerland for the next EWS round, but we were able to catch up with the riders prior to practice to get a behind-the-scenes peek into Loudenvielle.
All photos by Sven Martin Photography, except where noted.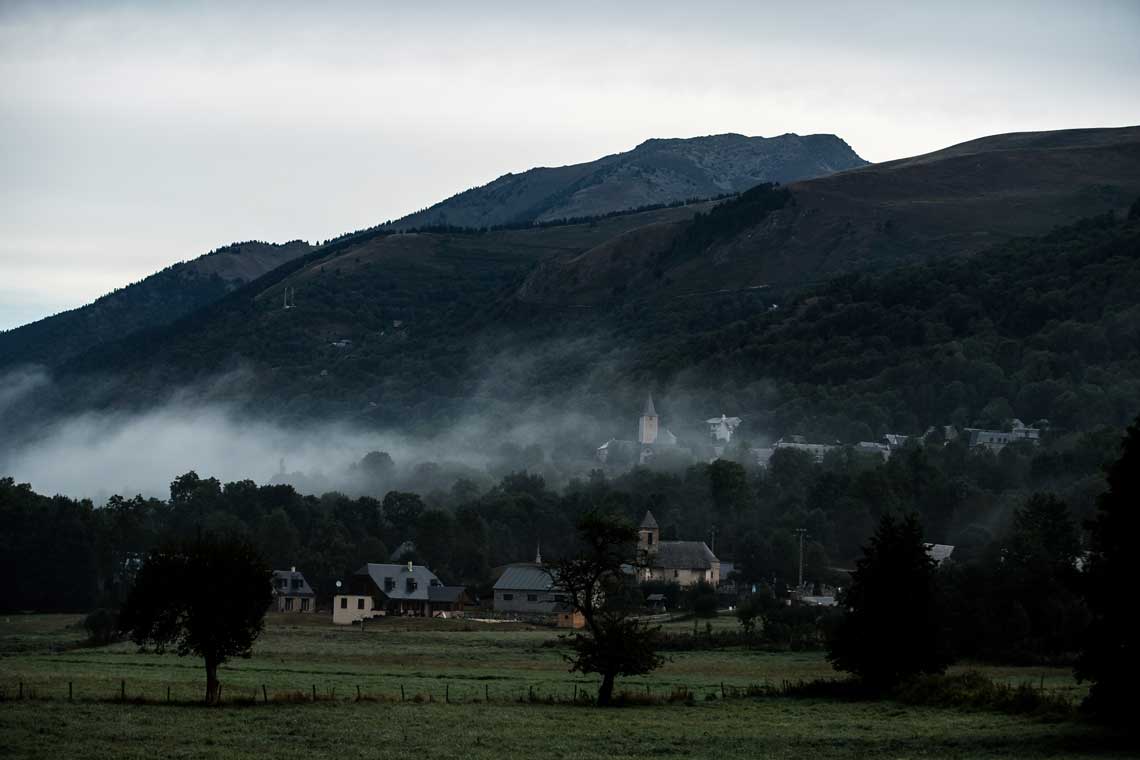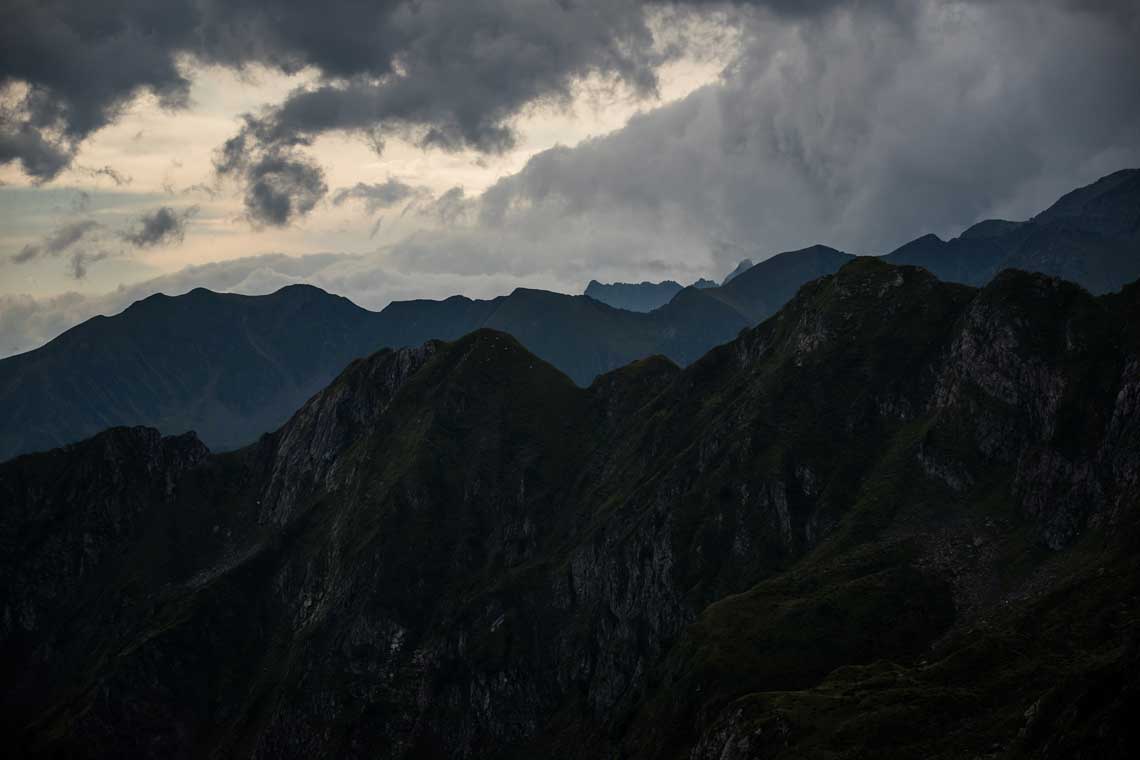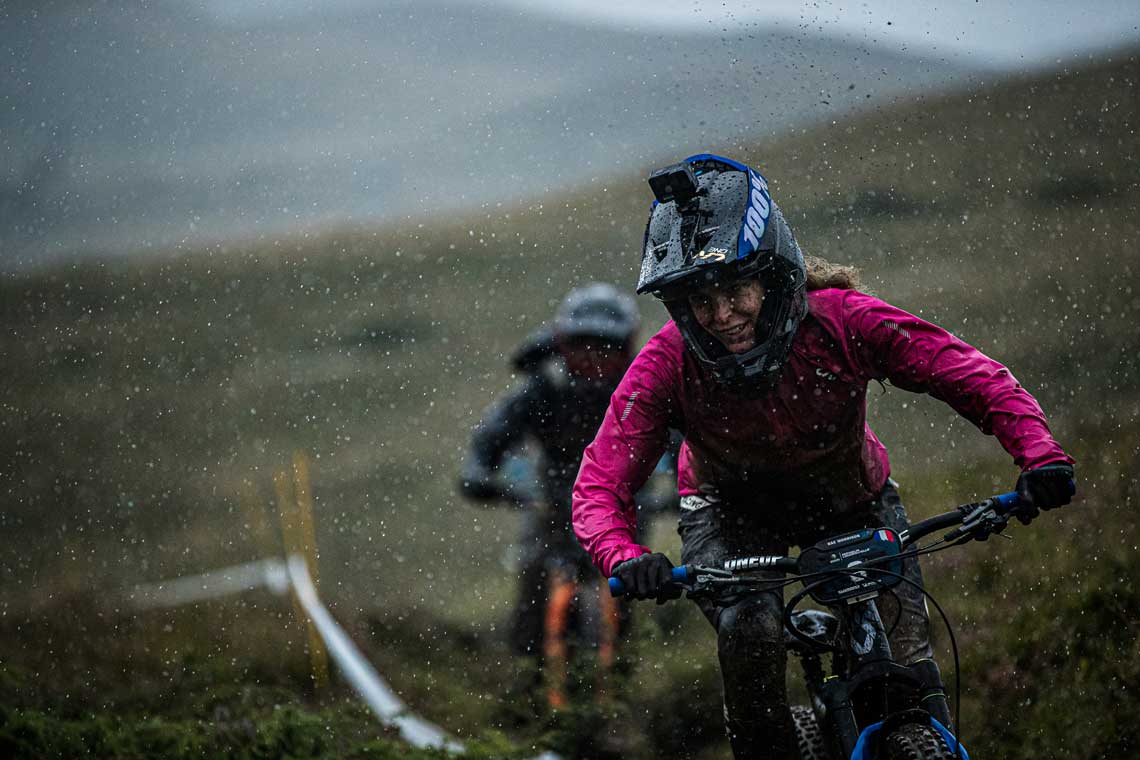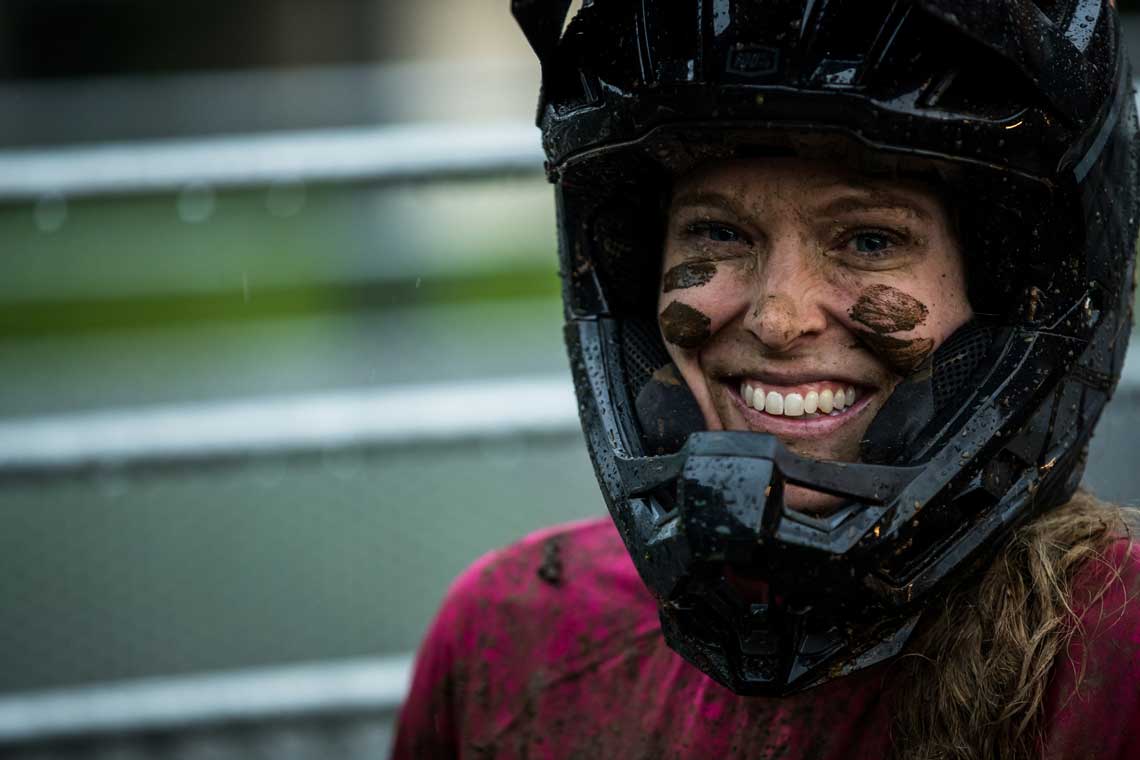 Rae Morrison
Loudenvielle #1 | 11th, Pro Women
Loudenvielle #2 | 11th, Pro Women
Liv: You stayed in Europe rather than traveling back to New Zealand during the month and a half break after the last EWS round. How did you spend your time?
Rae: Flying back home to New Zealand takes two days of travel and there is a mandatory two-week quarantine in a managed isolation centre. So, I ended up staying in Europe for the entire time and use the time as a training block. Together with my coach (Jason Hylkema) I had some great interval sessions that led in perfectly for the race, and we stayed at 2000m altitude for two weeks for the added fitness adaptations before heading to Loudenvielle.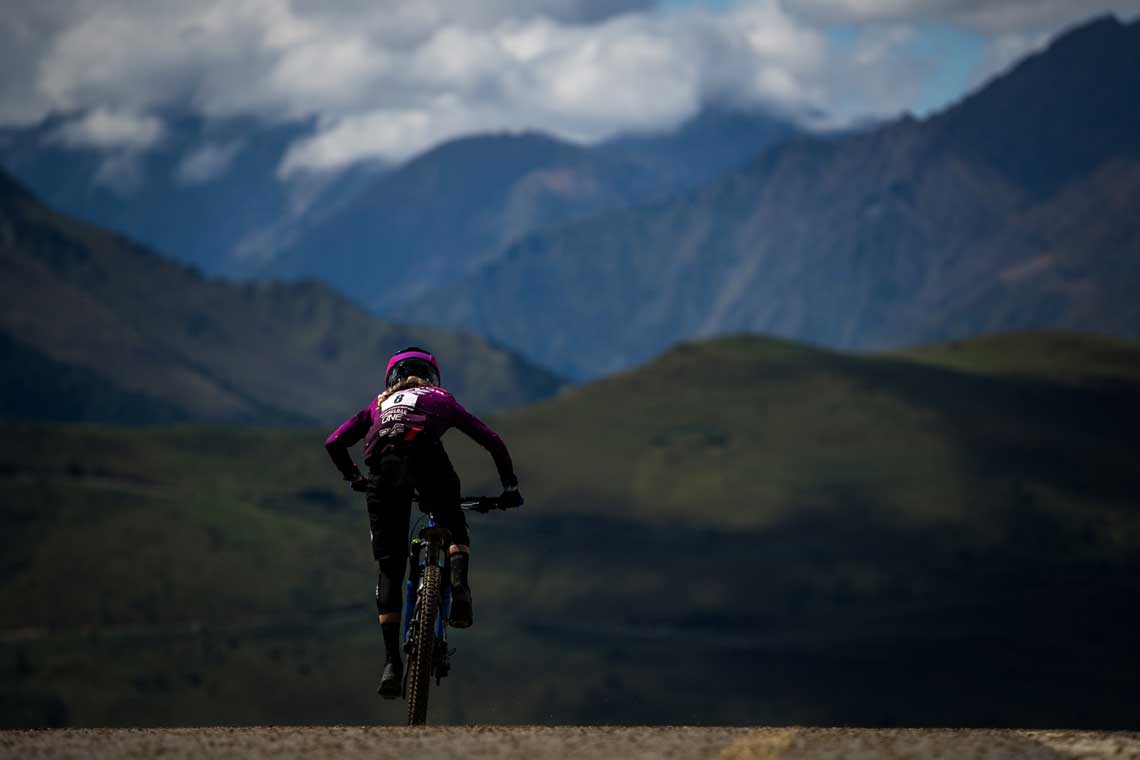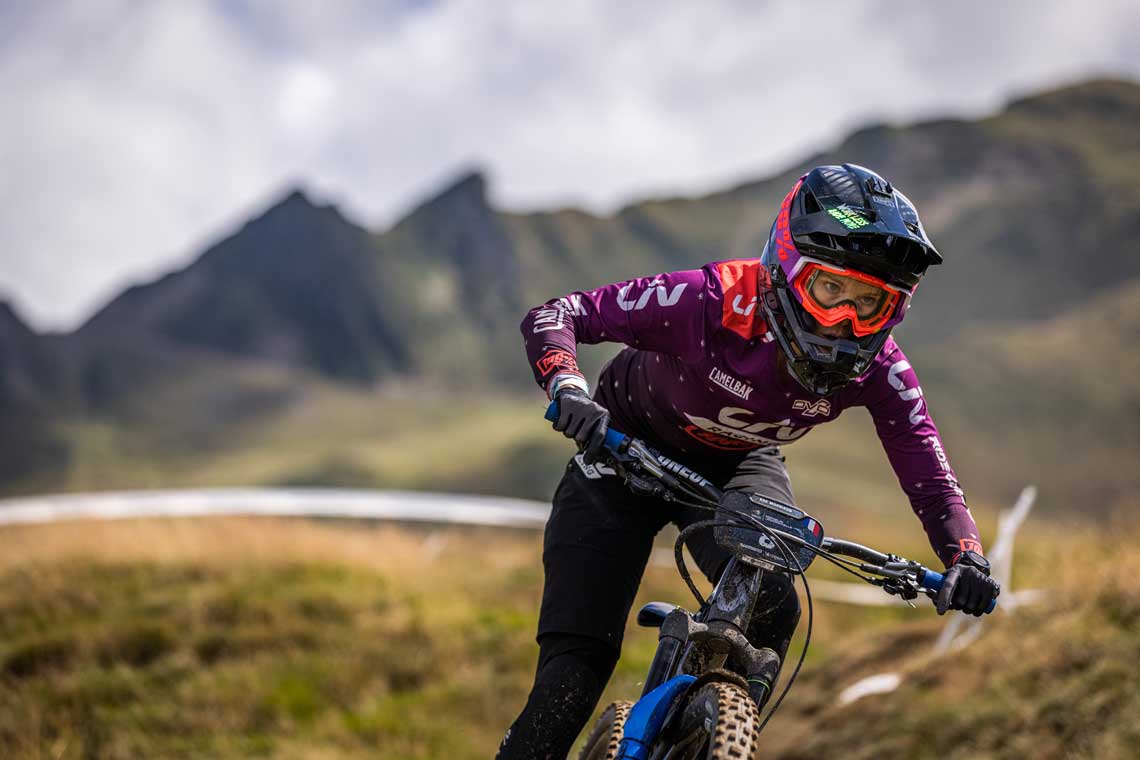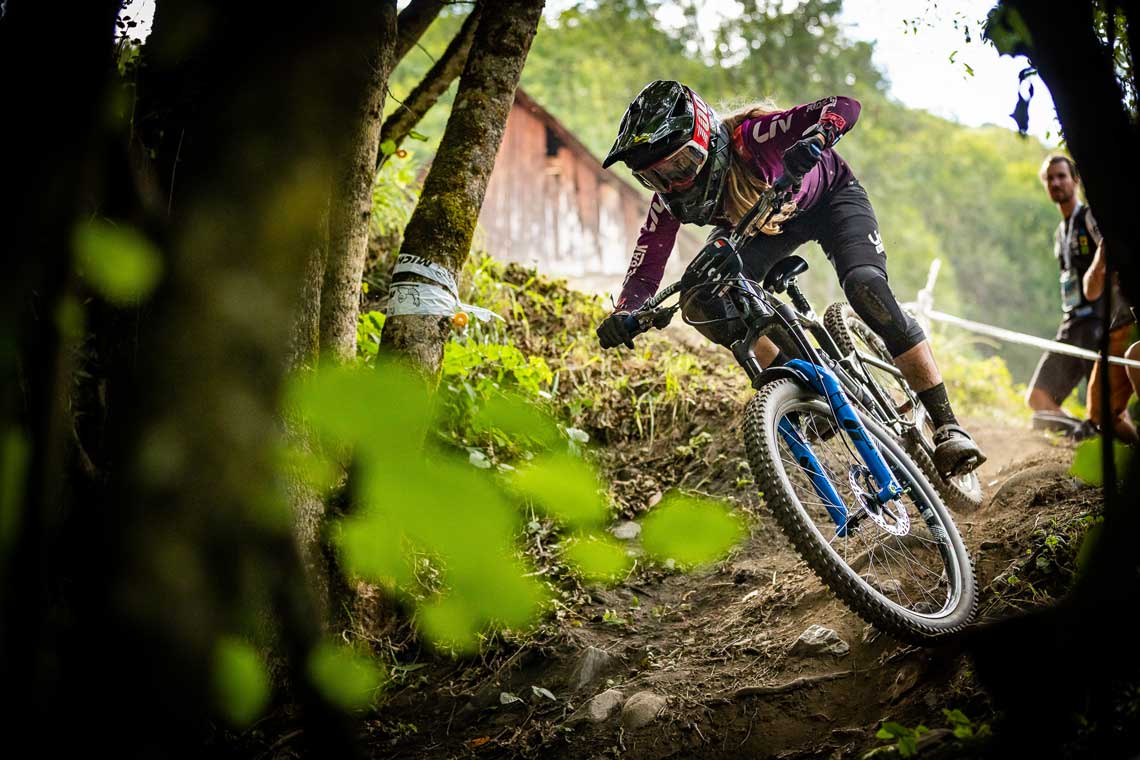 Liv: What was one memorable part of the race in Loudenvielle?
Rae: It was so nice to have a bunch of Liv Racing athletes together. Riley and her family came over to Europe to race, Bella was back in the country and Leonie was travelling with Jesse and me. It is just really fun and special to be able to ride with teammates.
Liv: The racing among the pro women has gotten extremely tight, with riders finishing on the same second on some stages and just seconds separating finishers in the overall. What are your thoughts on the level of competition right now?
Rae: It's insane! And, it's also frustrating. In both races I was seconds off a top-10 result after a full day of racing. I know I can ride better than the results show. I'm keeping my chin up and using it as fuel to bring to the next race this weekend in Crans-Montana.
Liv: BTW, we hope you had a very happy birthday while in France!!!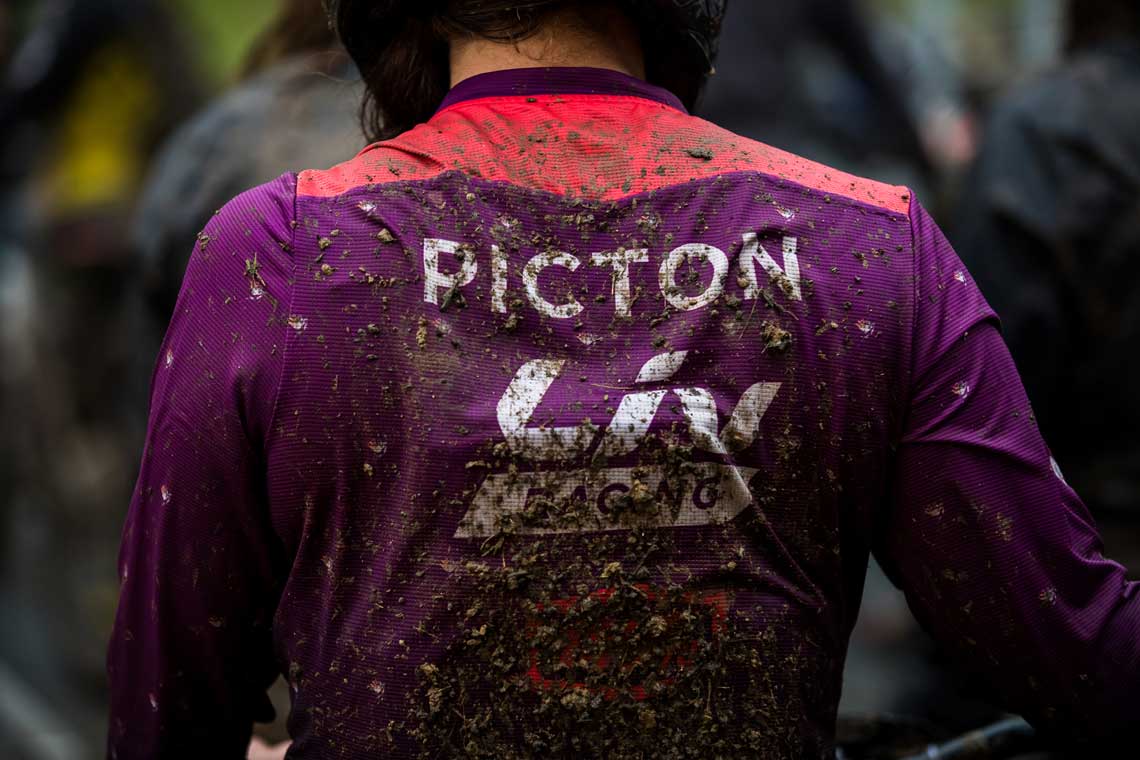 Leonie Picton
Loudenvielle #1 | 2nd, Masters Women
Loudenvielle #2 | 1st, Masters Women
Liv: How were you feeling heading into the first race in Loudenvielle?
Leonie: After having 7 weeks off from the last race where I sustained a concussion, I spent time focusing on recovering properly. Once I felt ready to get back on the bike again, it was a bit of a mental battle to find my pace again. After the rain during practice, I finished feeling pretty terrified. I had a hard time keeping my thoughts and trail visualizations positive that evening – I was a mental mess. I was relieved with the race director made the call to adjust the course to minimize rider risk, so I felt much better going into race day.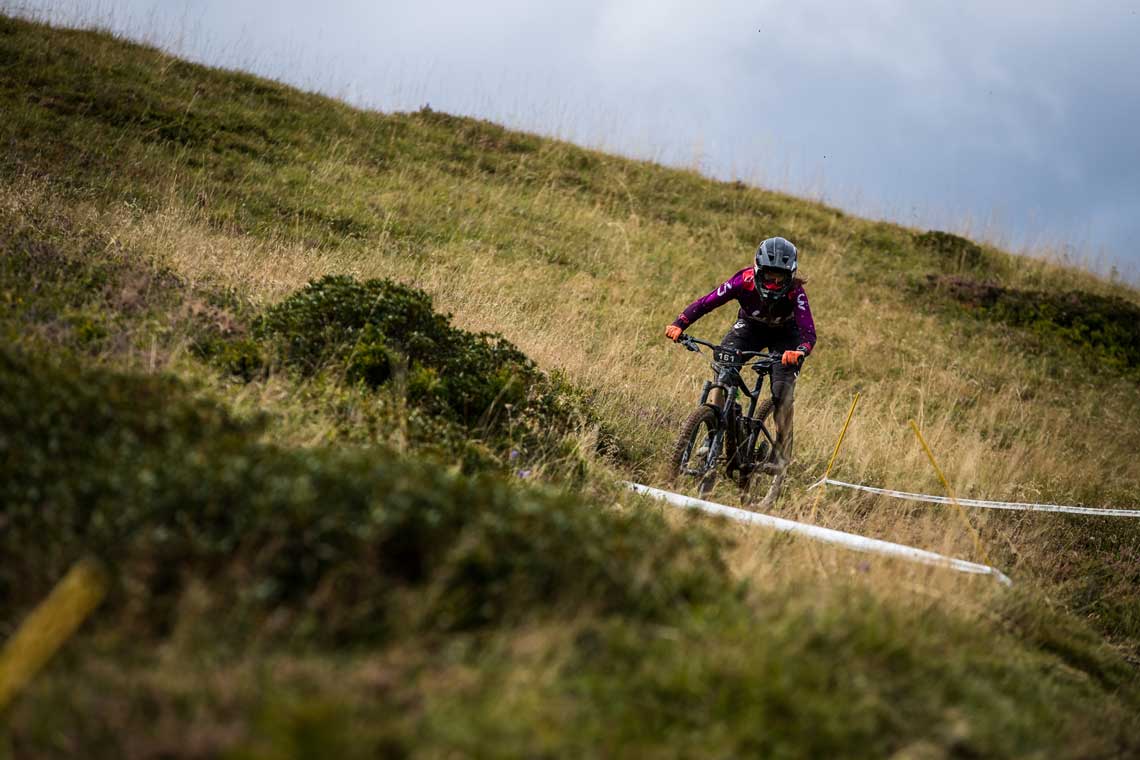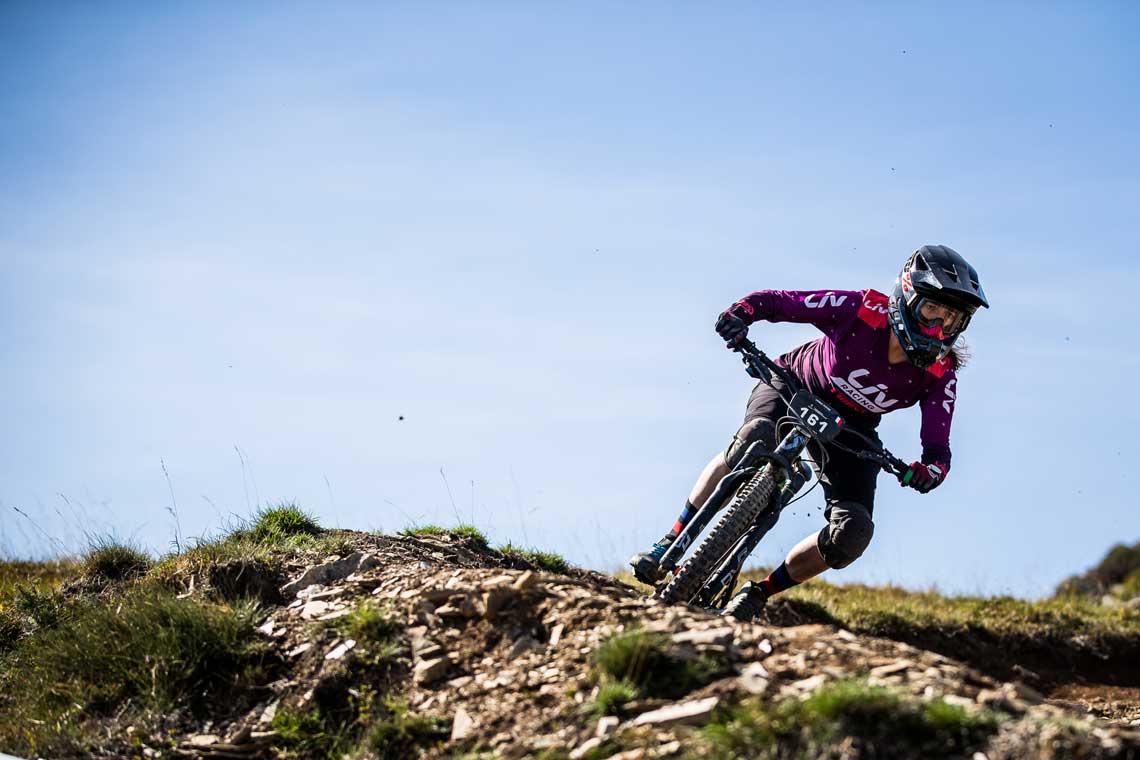 Liv: What happened on stage one on Thursday?
Leonie: I had a costly crash and ended up over a minute behind the leader. I had lost so much time, I knew first place was out of reach. I was lucky to have such amazing, motivating women around me to help me and I managed to win the next three stages.
Liv: How did you spend your day off between the first and second EWS race in Loudenvielle?
Leonie: As it was another double header race this week, Friday was our only day of rest. Whilst I wanted to spend most of the day resting to maximize my recovery, I actually spent most of the day trying to get my bike fixed from a mechanical issue I sustained on Thursday's race. I was very stressed and there was a moment where I didn't think I was going to be able to get my bike ready and maybe even not be able to race.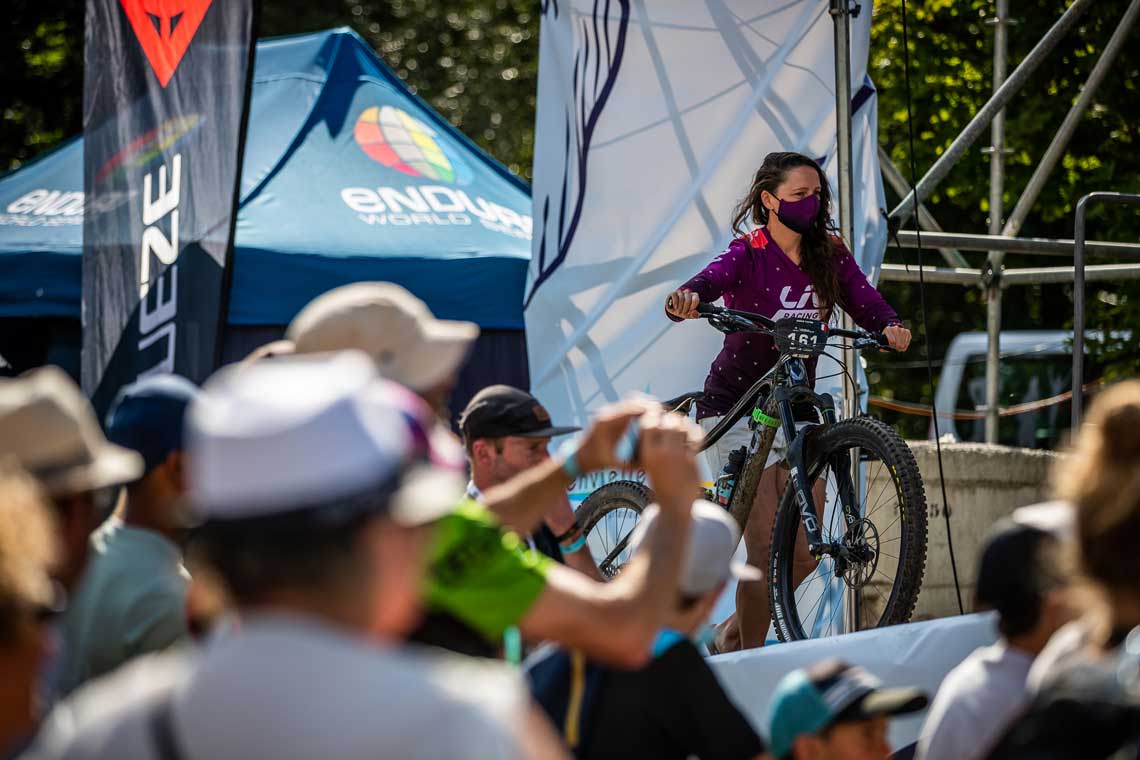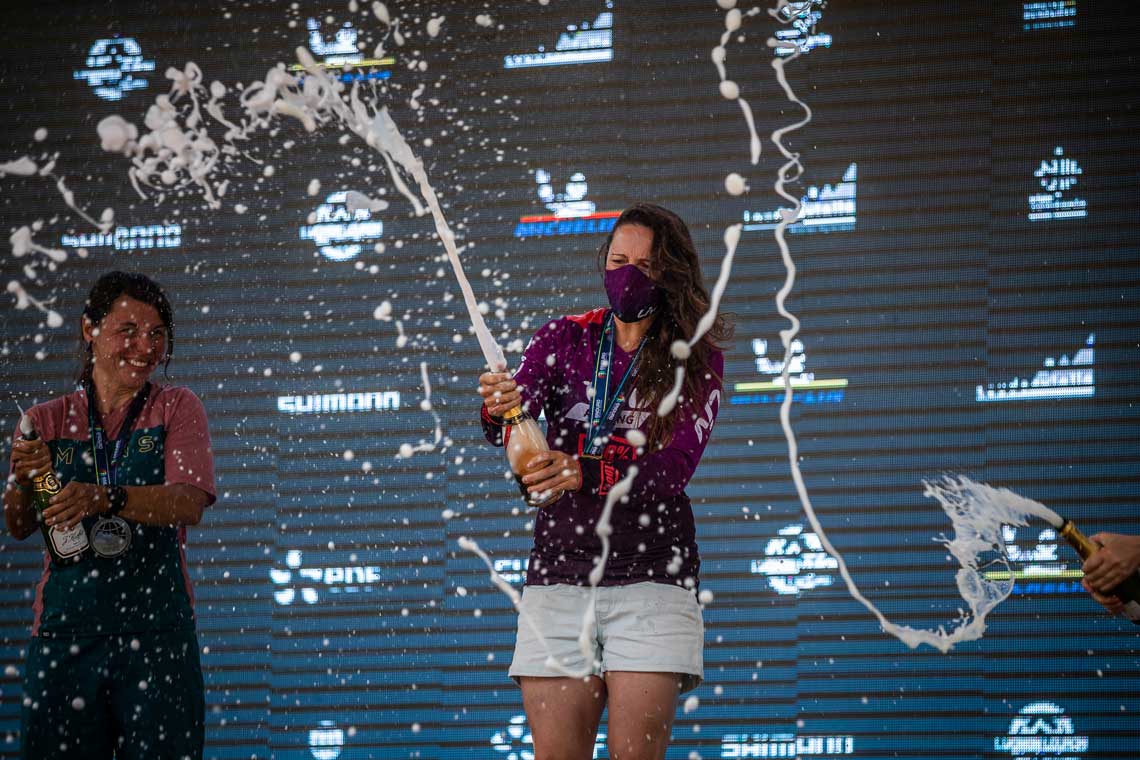 Liv: Judging by the times for each stage, you crushed the second race. How did you flip your mentality after your crash and mechanical issues?
Leonie: After the slippery conditions in the rain on Thursday, I knew my confidence was a little lacking. With the trails drying out, I knew I would be able to push myself a bit more for the second race. I felt more like the rider I know I'm capable of being. After my concussion at round three in La Thuile, I have been struggling to find my flow again. I have been holding back with fear of crashing again. I was starting to feel a little disheartened and a little lost even. Sliding around in the mud during Thursday's race just compounded those feelings. As soon as I dropped into the first stage on Sunday, I could feel some things click into place, I was starting to feel a hint of that familiar feeling, and as the day went on, that feeling grew stronger and my confidence came with it.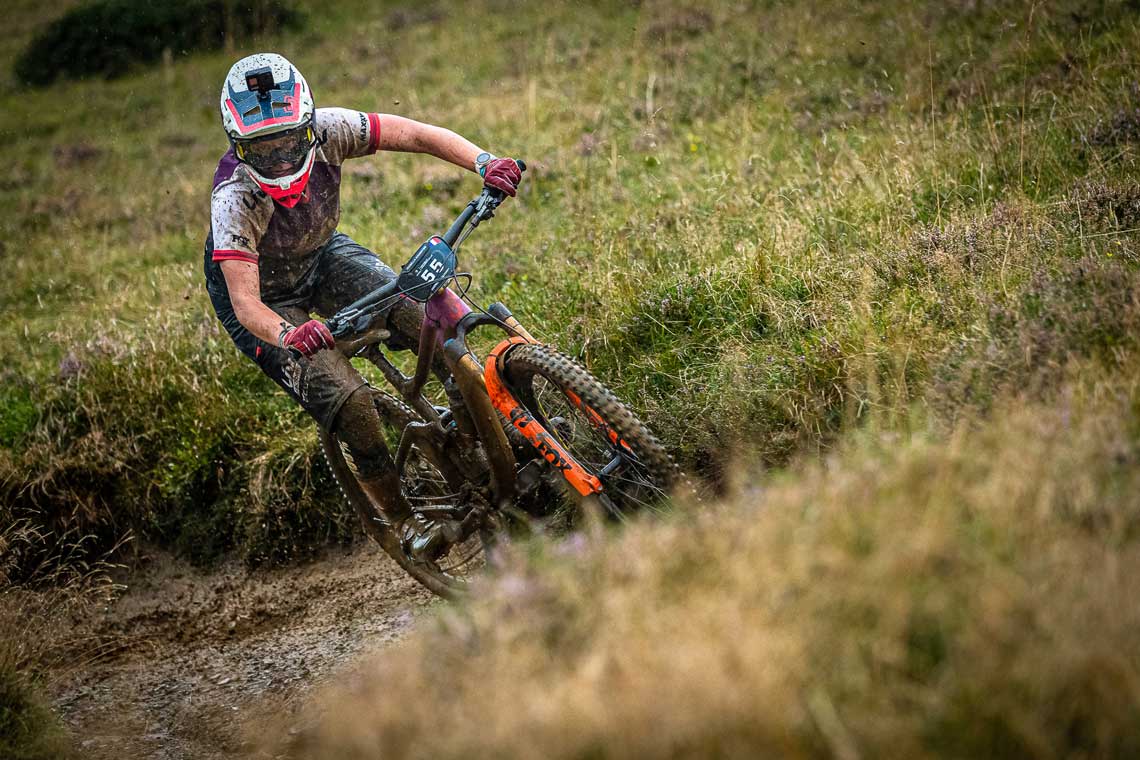 Isabella Naughton
Loudenvielle #1 | 22nd, Pro Women
Loudenvielle #2 | 18th, Pro Women
Liv: What did you get up to during the break since the last EWS round in La Thuile?
Bella: I took some time to relax and recover and then went back into training in the gym, on my Hail and my road bike to prepare for the rest of the season.
Liv: We heard you had some travel issues getting to France. What happened and how did you manage to race? 
Bella: I had a lot of travel issues and ended up arriving three days late. My bike and clothes bag didn't show up for six days. Luckily, I had one extra kit in my carry on and my spare bike was at the race. I wouldn't have been able to race without the amount of support I got from my team and friends when in need of extra items. Although I was pretty jet-lagged and mentally drained for round five, I'm happy I could at least race.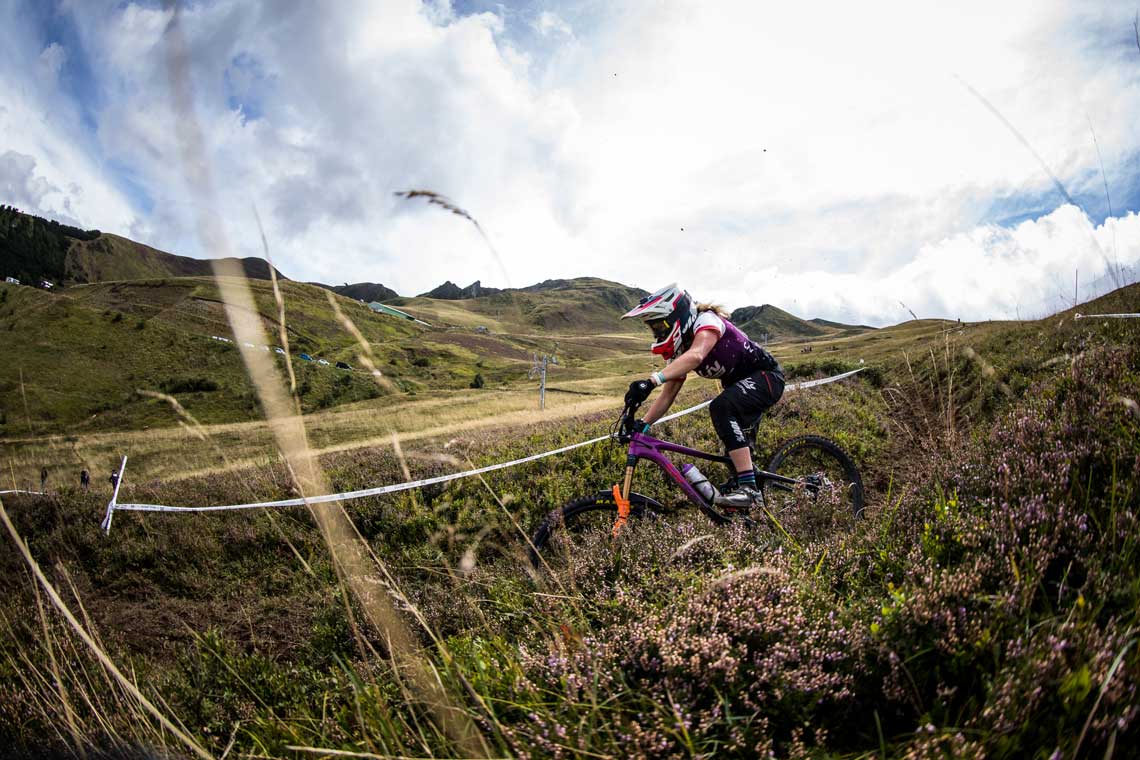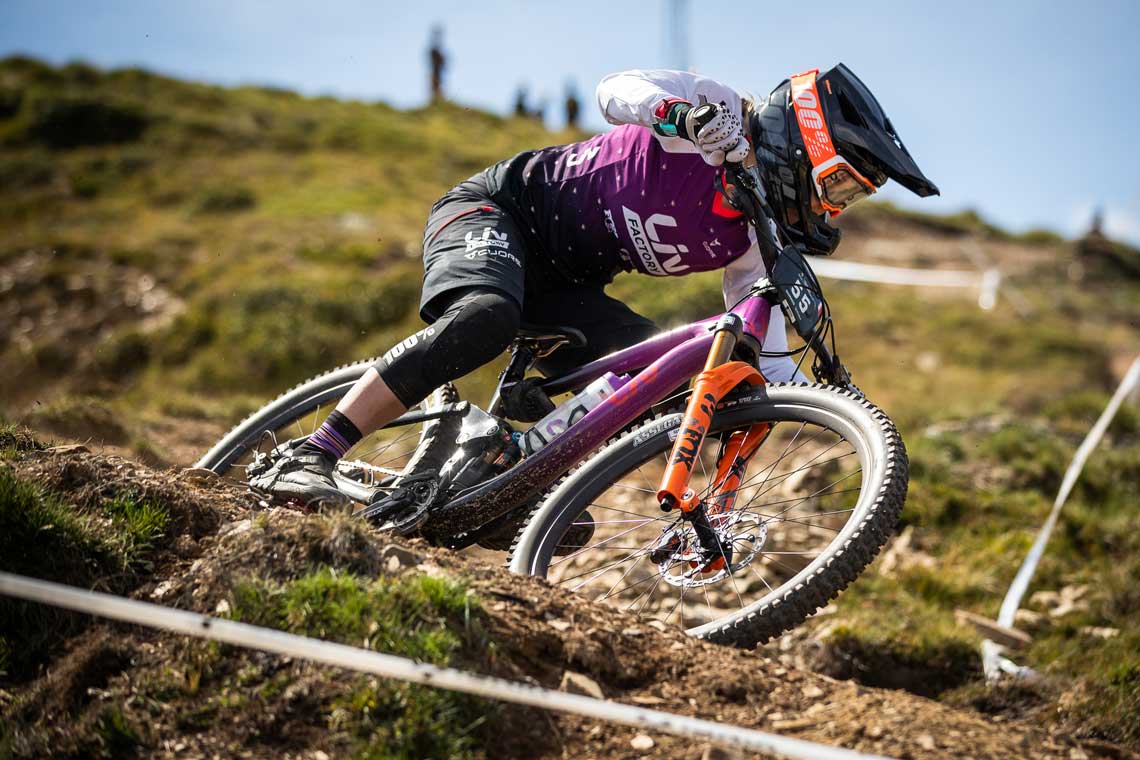 Liv: Other than getting over your jet lag, how did you work to improve your result by four places during round six?
Bella: It was just an off day for me mentally on Thursday and that reflected in my riding. I was just happy that I finished the race. Round six was a better day, the dirt had dried and the sun was out. I definitely rode better than Thursday, but I still expect more from myself and know I can ride faster. I'm still happy being inside the top-20 and will continue to learn at each race.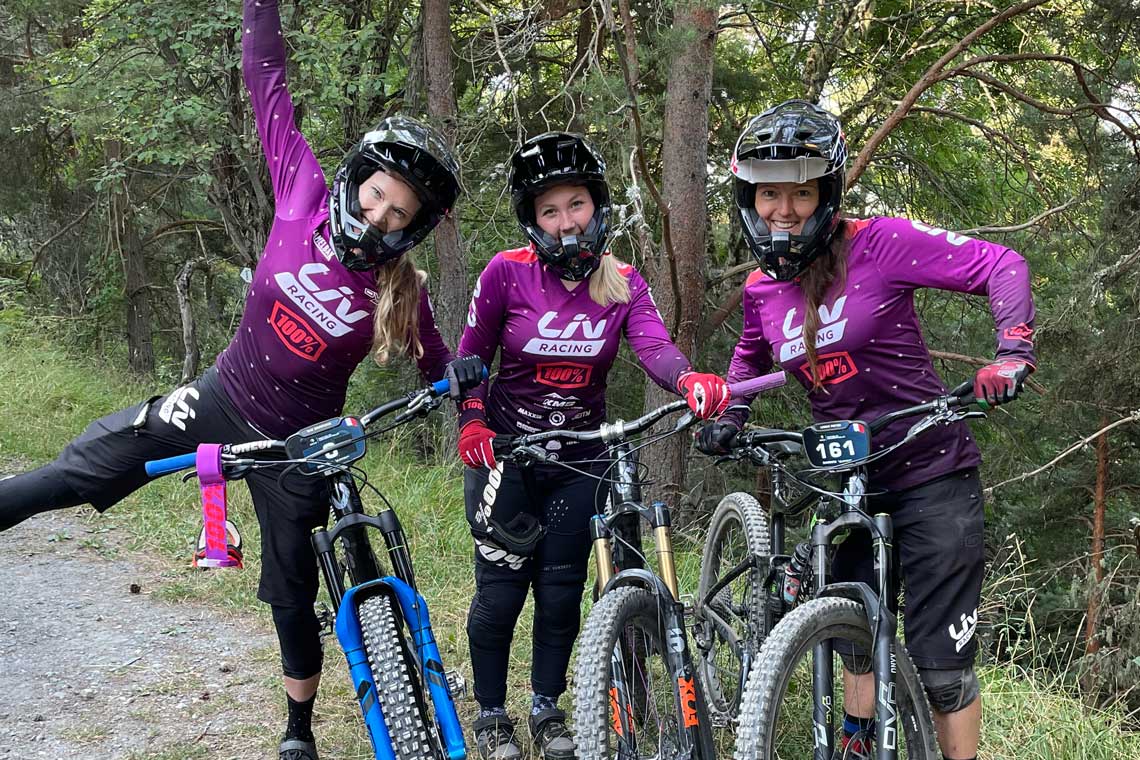 Photo courtesy Westerly Miller
Riley Miller
Loudenvielle EWS80 | 2nd Youth Women 13-16
Liv: This was your first time racing in Europe, how did it go?
Riley: The entire experience of being in this beautiful place has been amazing. I'm so grateful to have had the opportunity to do this! I really wanted to get first, as always, but some races just don't go that way. I'm just happy to have finished my first European EWS!
Liv: What are some things you have learned from your EWS teammates so far?
Riley: I was super stoked to catch up with Rae and Leonie to ride together before their practice day. Everyone has been so helpful and I've learned a lot, like how to manage the weekend by walking the course, practicing the stages, getting a ton of sleep, and relaxing after long days of riding.
Liv: What are you most excited about for the next round in Crans-Montana, Switzerland?
Riley: I didn't feel like I was riding my very best for this race, so I'm definitely excited and ready to rip in Switzerland!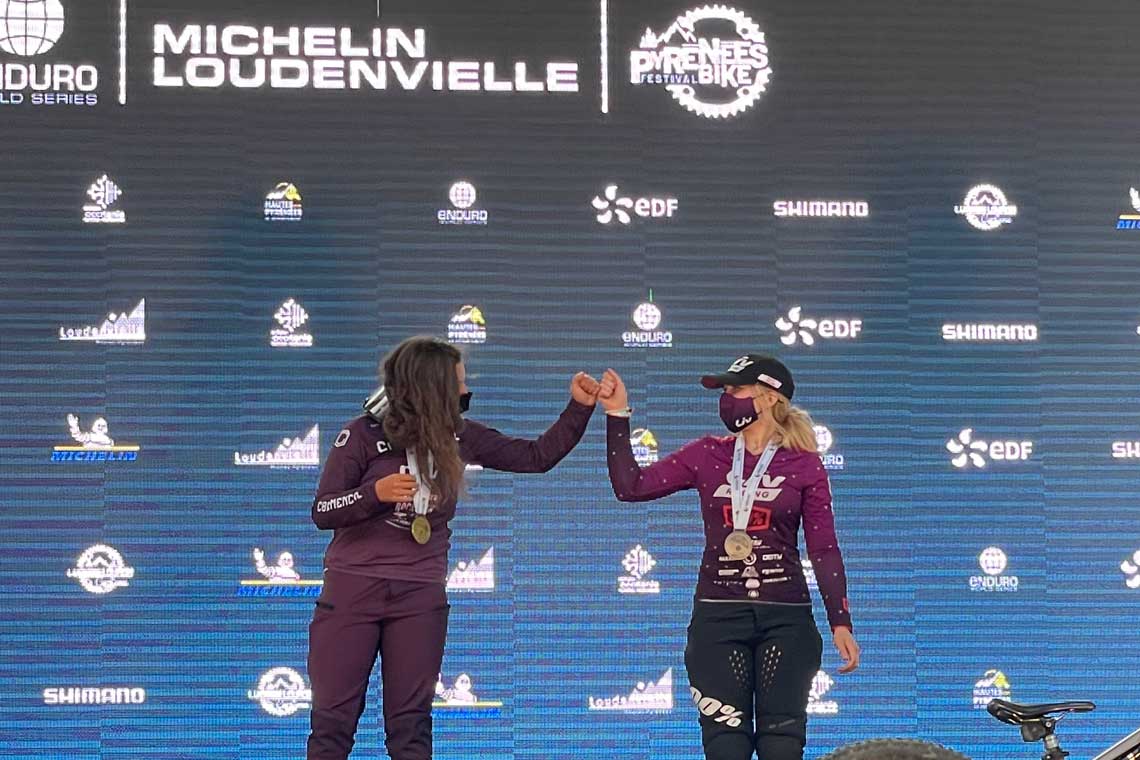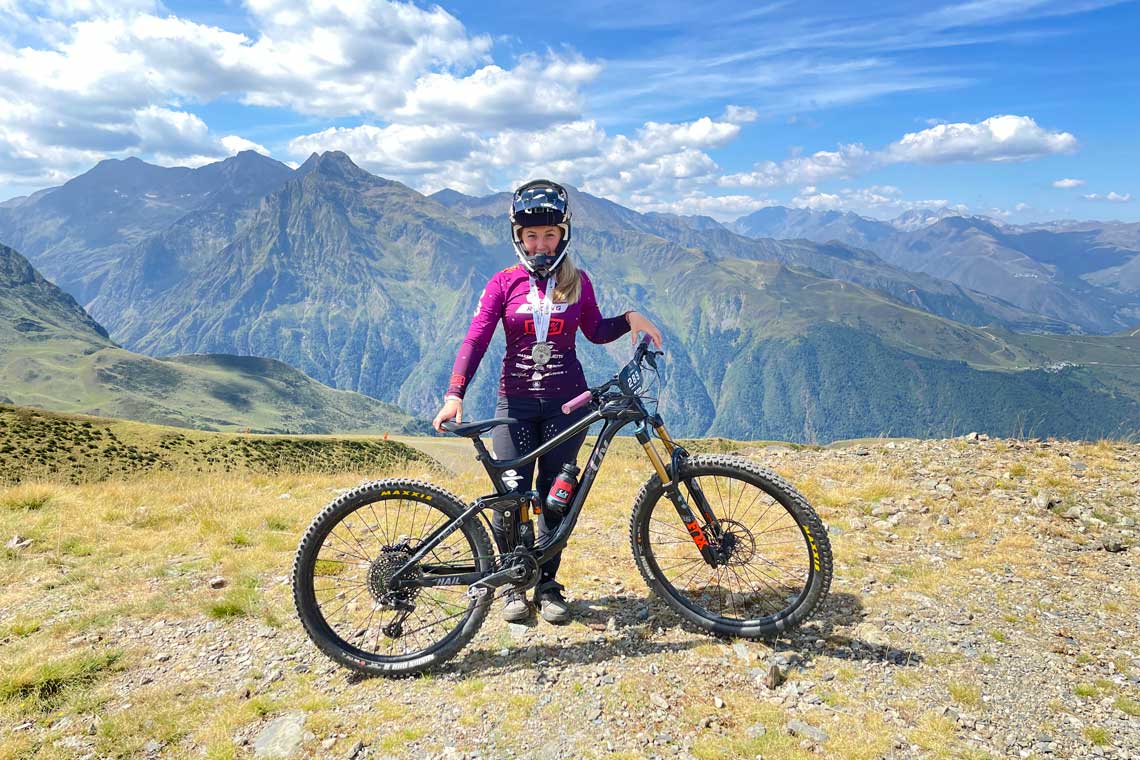 Photos courtesy Westerly Miller
The Liv Racing enduro athletes are racing again this weekend in Crans-Montana, Switzerland. Follow the action live at EnduroWorldSeries.com