Let's Prove Them Wrong
Shirin Gerami Opens Doors and Smashes Expectations at Ironman 70.3 Middle East Championships
The Ironman 70.3 in Bahrain has always been an important race to me, not only because it is the Middle East Champs, but also because the first year I raced Bahrain, I was the only woman who raced fully covered.
I was surrounded by these life-loving, energetic, enthusiastic hijabi girls who were standing on the sidelines volunteering, excited by what was going on – but no one raced. I could feel the look of astonishment when they saw a fully covered girl racing, grabbing water from them and stuffing ice sponges down her hood. "Next year, race with me!" I'd tell them with a wink as I ran past.

Over the years, I have seen the number of covered women racing increasing, slowly but surely. I keep receiving messages asking me for tips on clothes and how to participate. This year the participation by covered women was at its highest yet. But there is one thing that gnaws at me: there seems to be an unsaid understanding that there's no way you can 'race' if you're covered head to toe. You may complete the course, and if you do, you will get a little clap – but to do well, that's not possible.

You have no idea how much I've wanted to prove this understanding wrong.

This year, I became the Middle East Champion in Bahrain. In fact, I got the fastest bike-split in my age group category at 2:11, 11th fastest including the pro women. All whilst fully covered from head to toe, from wrist to ankle, covering my hair and neck.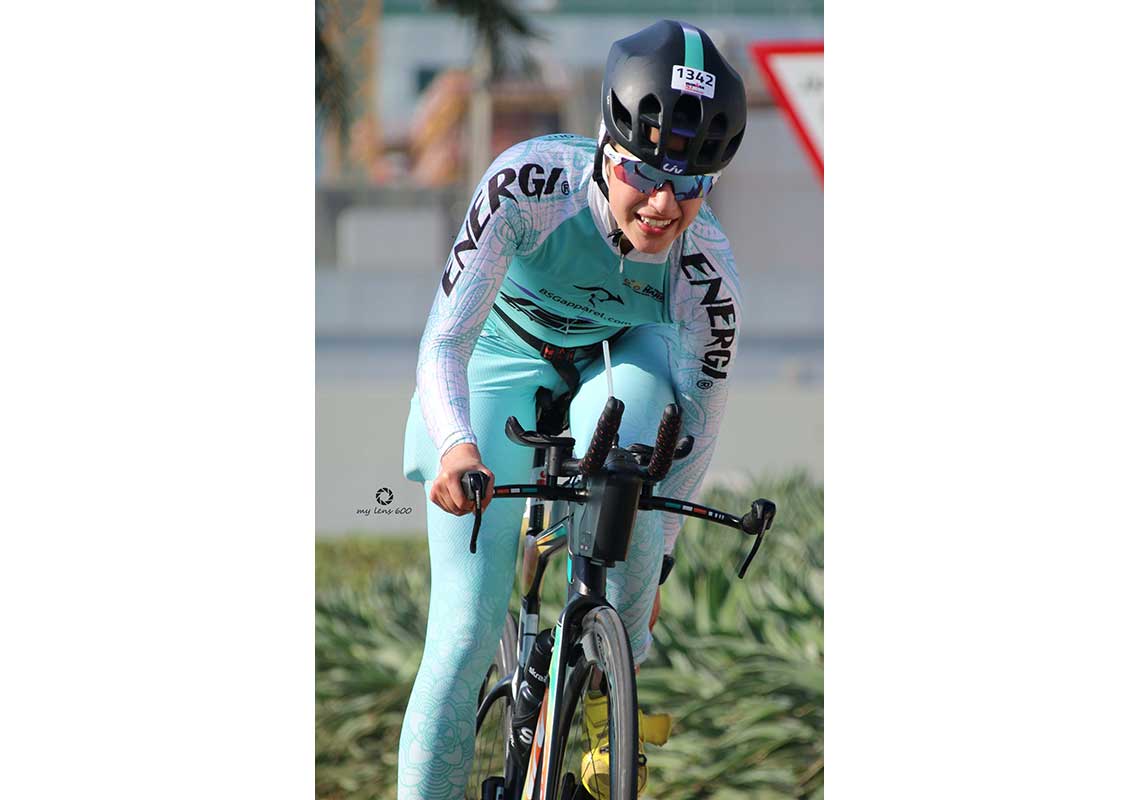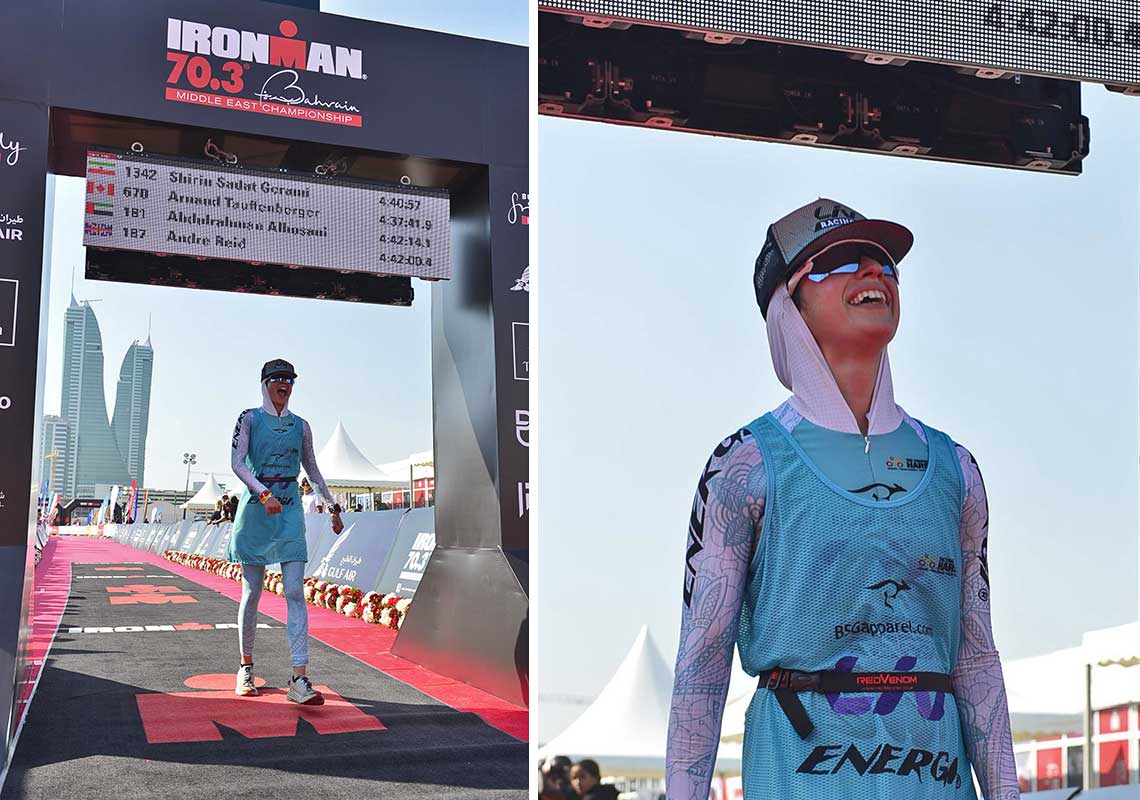 Photo courtesy My Lens 600, FinisherPix, Shirin Gerami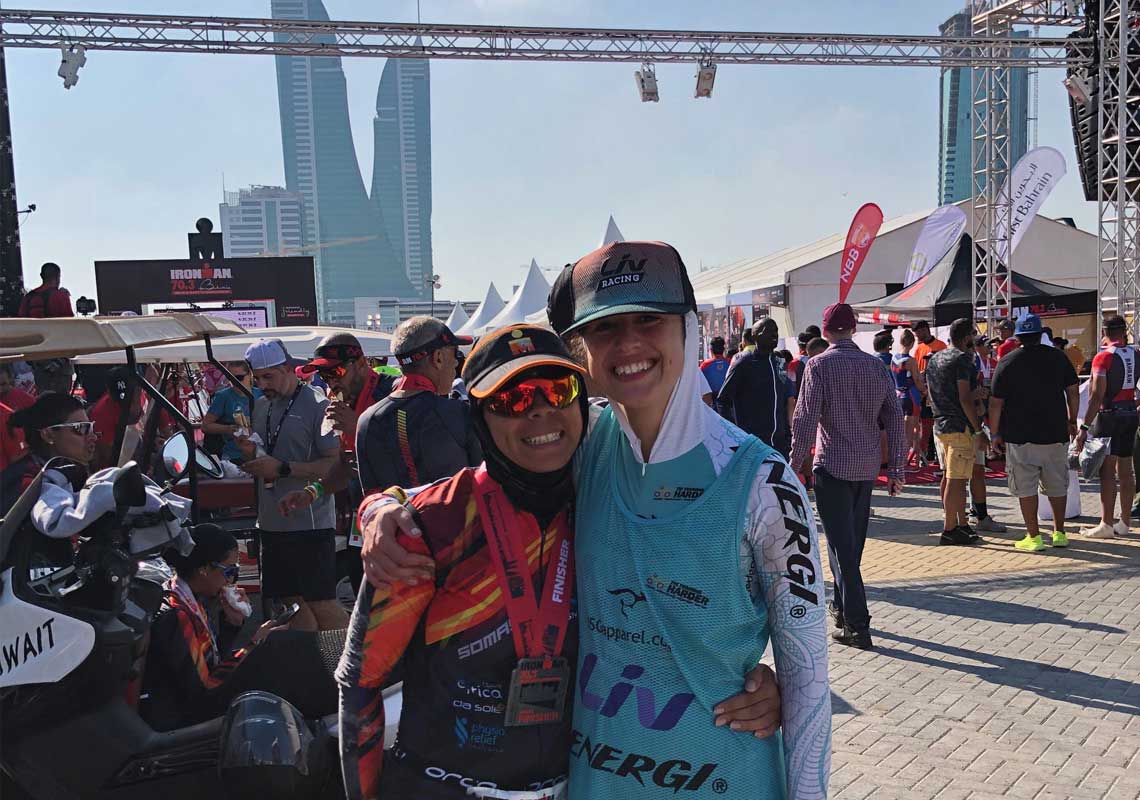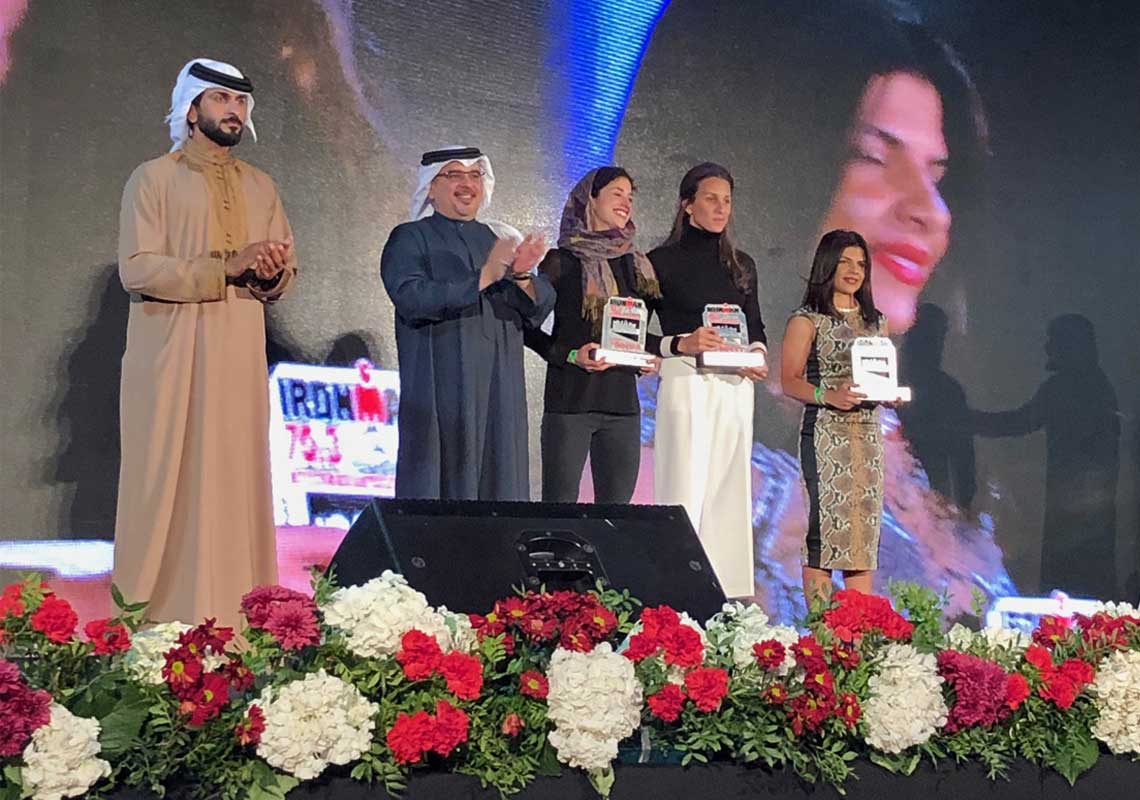 I want both the athlete and the sceptic on-looker to know that you can be anyone, from any background, from any religion, complying to any degree of covering you bloody want... and still be as strong, competent and competitive as your peers. There is no barrier or limit to your dream. I qualified to race the World Championships at this race. Do you reckon I could hit the nail on its head, for once and for all in 2020? Could I be strong enough to stand on the podium at a world championship event, regardless of my background or choice of clothes?
#LivForward