Leonie Picton's Hail Advanced
Bike Check with Liv Racing Athlete Leonie Picton
The 2019 Enduro season kicks off March 24 with the first round of the Enduro World Series in Rotorua, New Zealand, and Leonie Picton is ready – fresh off a smashing win at a Victorian Downhill series race at her old stomping grounds in Australia. Check out the Hail Advanced Leonie will be piloting throughout the season: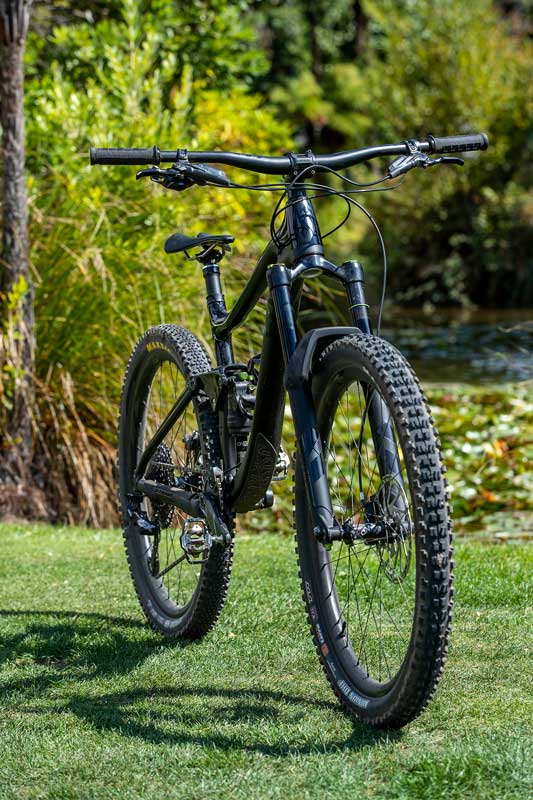 Sven Martin Photo.
Liv: What's your favorite thing about your Hail for 2019? Anything new/different you're trying this season?
Leonie: This will be my first time running DVO suspension. While I have only had my bike for a few weeks, I'm loving the natural fast feel of the bike. 
Liv: What are you looking forward to the most about the year ahead? 
Leonie: Hanging out with lots of inspiring women at the races. There is so much to learn from them. They are always ready to help out when you need and offer advice. 
Leonie's Hail
Frame: 2019 Liv Hail Advanced (Size Medium)
Leonie has been riding the Liv Hail since the bike launched in 2016, shredding Whistler Bike Park aboard the bike in Liv's original launch video.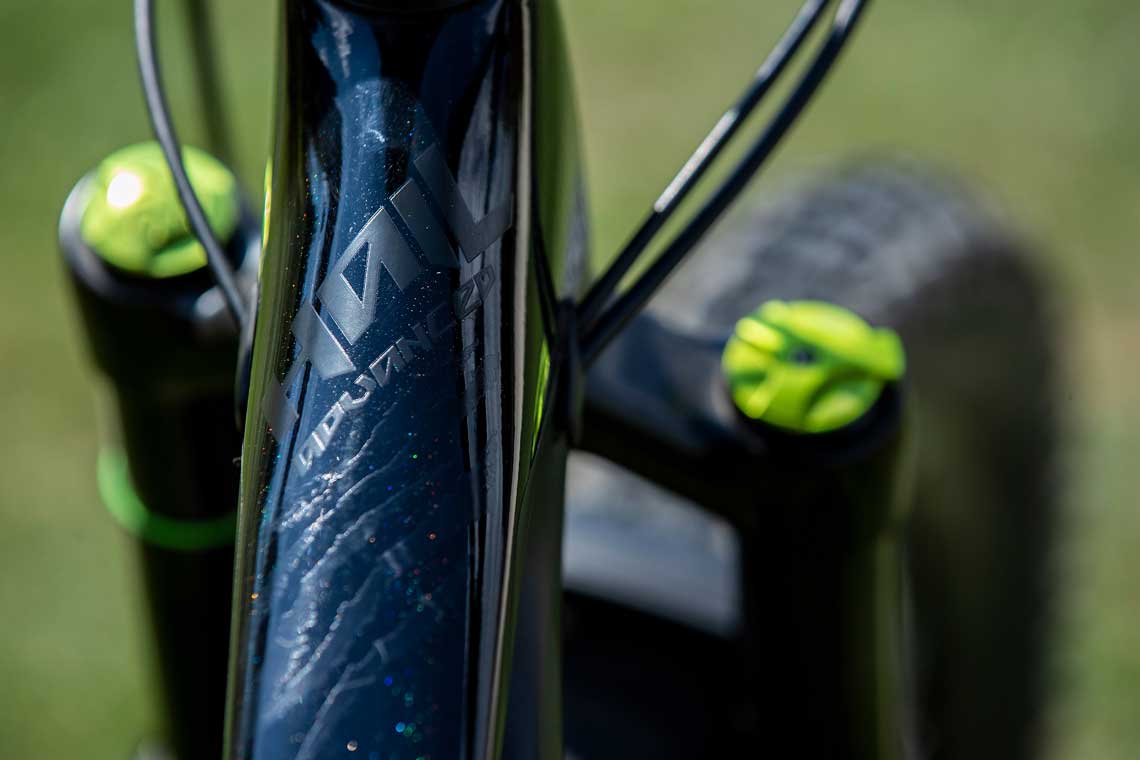 Sven Martin Photo.
Cockpit: Giant Contact SL aluminum bar, 35mm diameter, 20mm rise and 780mm wide, Giant Contact SL 35mm stem, and ODI Elite Pro lock-on grips
"I use 130mm ODI grips because I prefer the thicker profile. I've always run 800mm wide bars, but I think it's time to try something different. There are a lot of tight trees/rocks on the EWS trails, so I'm trying to accommodate that." – Leonie.
PRO TIP: Don't be afraid to cut down your bars to fit your personal preference and stature. If you aren't sure how wide your bars should be, cut a little bit at a time until it feels right to you! Learn how to cut your MTB handlebars HERE.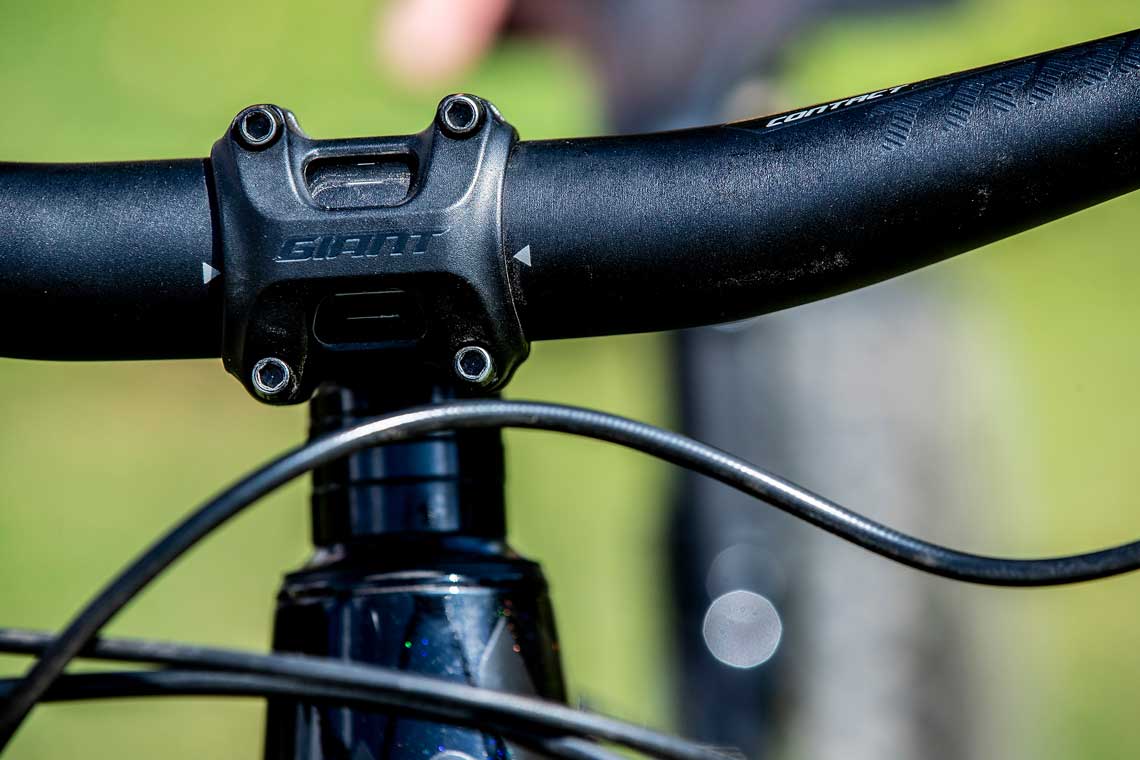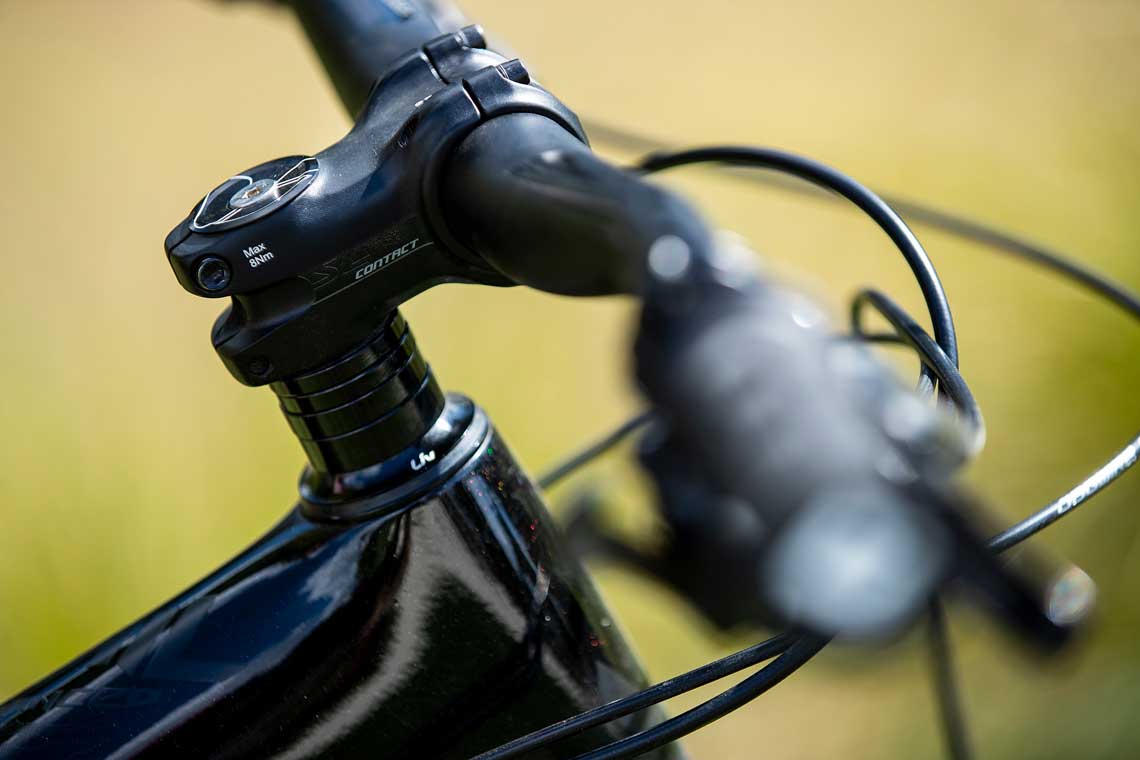 Sven Martin Photos.
Brakes: SRAM Code R, 200mm front rotor, 180mm rear rotor.
PRO TIP: Always make sure you can reach your brakes comfortably with your index finger. If you are straining to reach your brake lever, it can add to hand fatigue and arm pump!
Suspension: 170mm DVO Diamond S Fork and Topaz2 T3 Air Shock – both custom tuned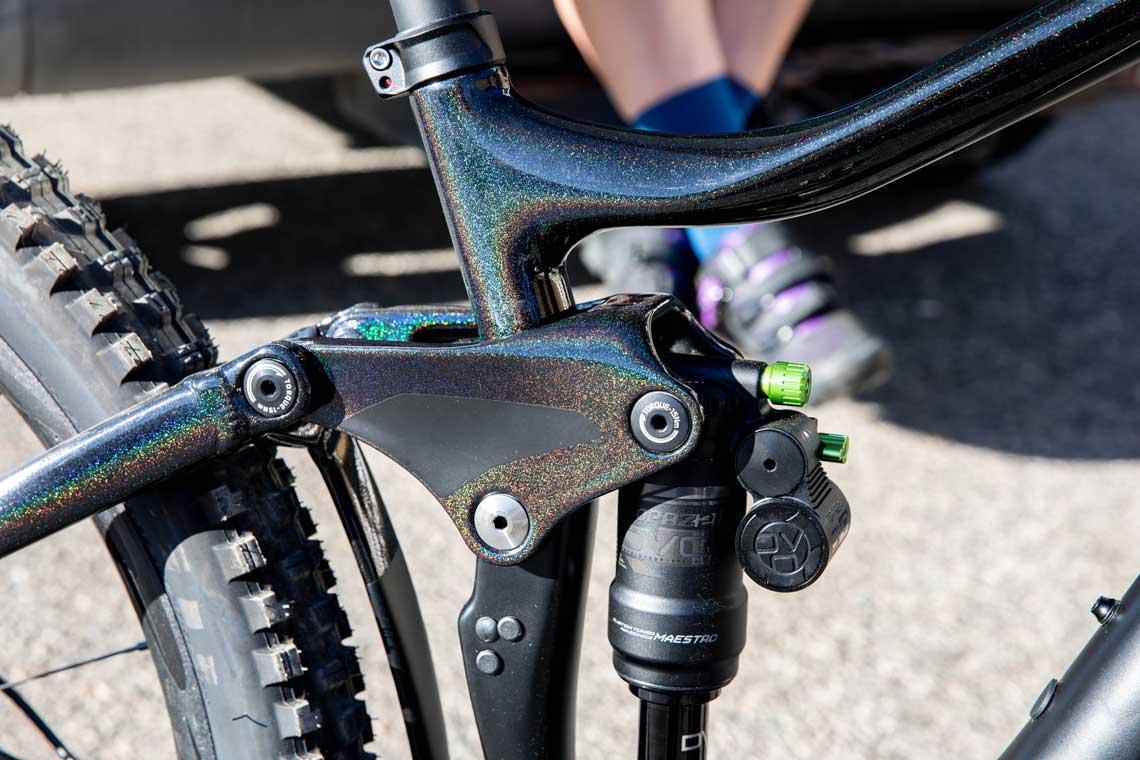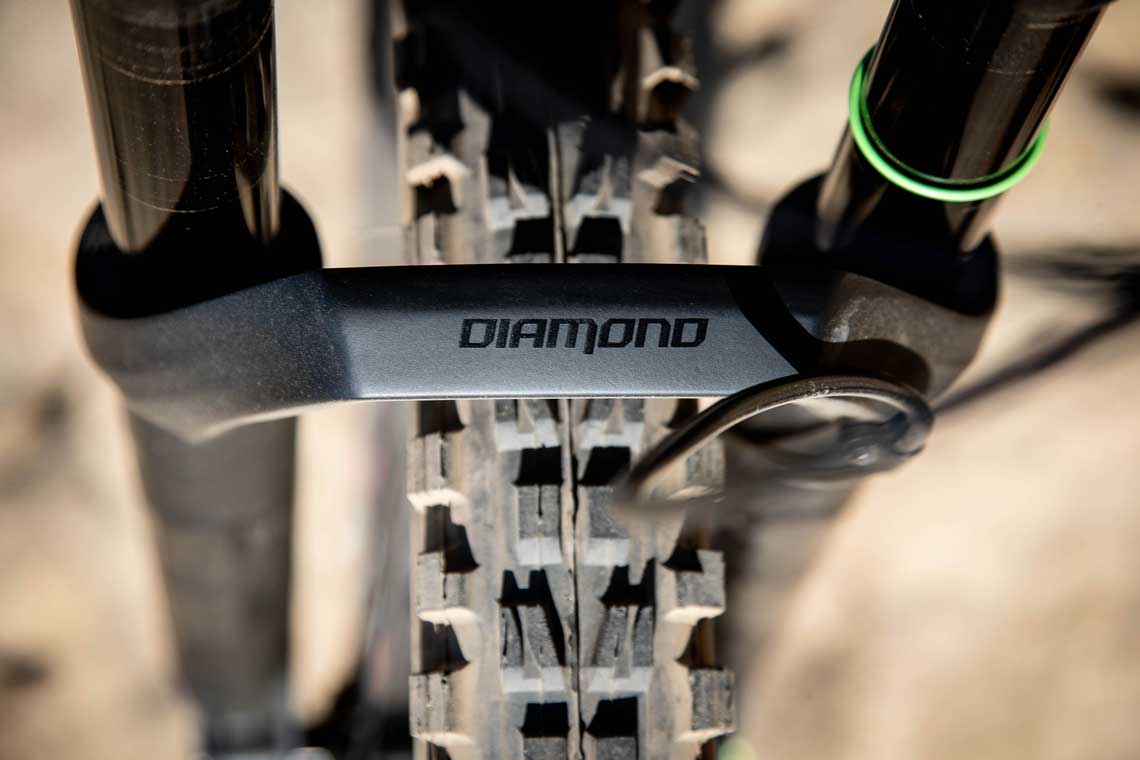 Jeff Clark Photos.
Drivetrain: SRAM GX Eagle drivetrain with Descendant cranks and MRP chain guide
PRO TIP: Adding a chain guide up front ensures you never drop a chain, even when the going gets rough and rowdy!
Wheels: Giant TR1 Alloy wheels with 30mm inner width
Tires: Maxxis Minion DHF 2.5 Front; DHRII 2.4 Rear
PRO TIP: You can change your tire setup like you change your shoes for different uses and trail conditions.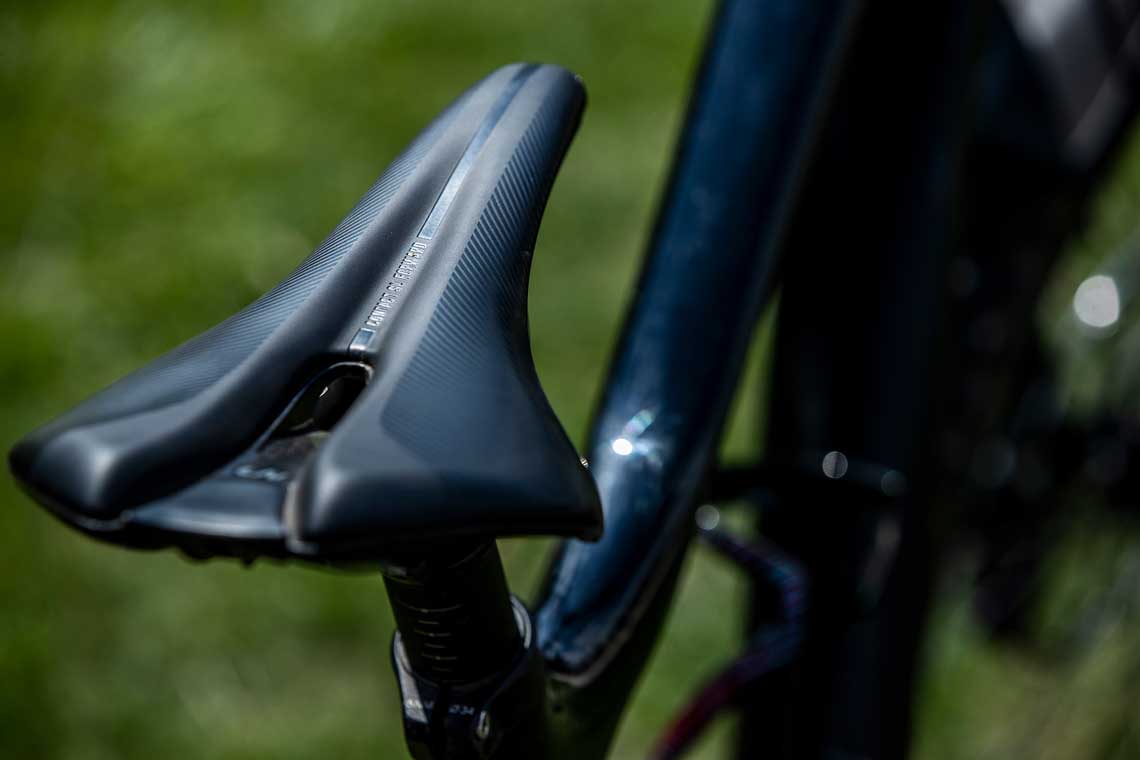 Other fun bits: Liv Contact SL saddle (forward) and Shimano SPD Trail pedals