Keep Your Cycling Clothes Clean!
A favorite jersey with just the right amount of pockets, bibs with leg bands that do not squeeze too tightly, and gloves to match with a comfortable grip – the perfect cycling apparel is priceless. But, just like your favorite pair of jeans or a silk blouse, biking gear comes with plenty of "do and don'ts" when it comes to keeping it clean. Read on to learn how to wash and care for your cycling garments.
Hand wash or machine wash?
We actually recommend machine washing Liv apparel since nothing gets rid of trail grime and sweat, and sanitizes like machine washing. In addition, your synthetic fiber garments and even the durable water repellent (DWR) finishes on your outerwear have a "memory". The heat of the dryer will bring them back to their original state and help make them fit and work better. In the long run, machine washing will actually help your apparel function better. Items like gloves or shoe covers are better air dried.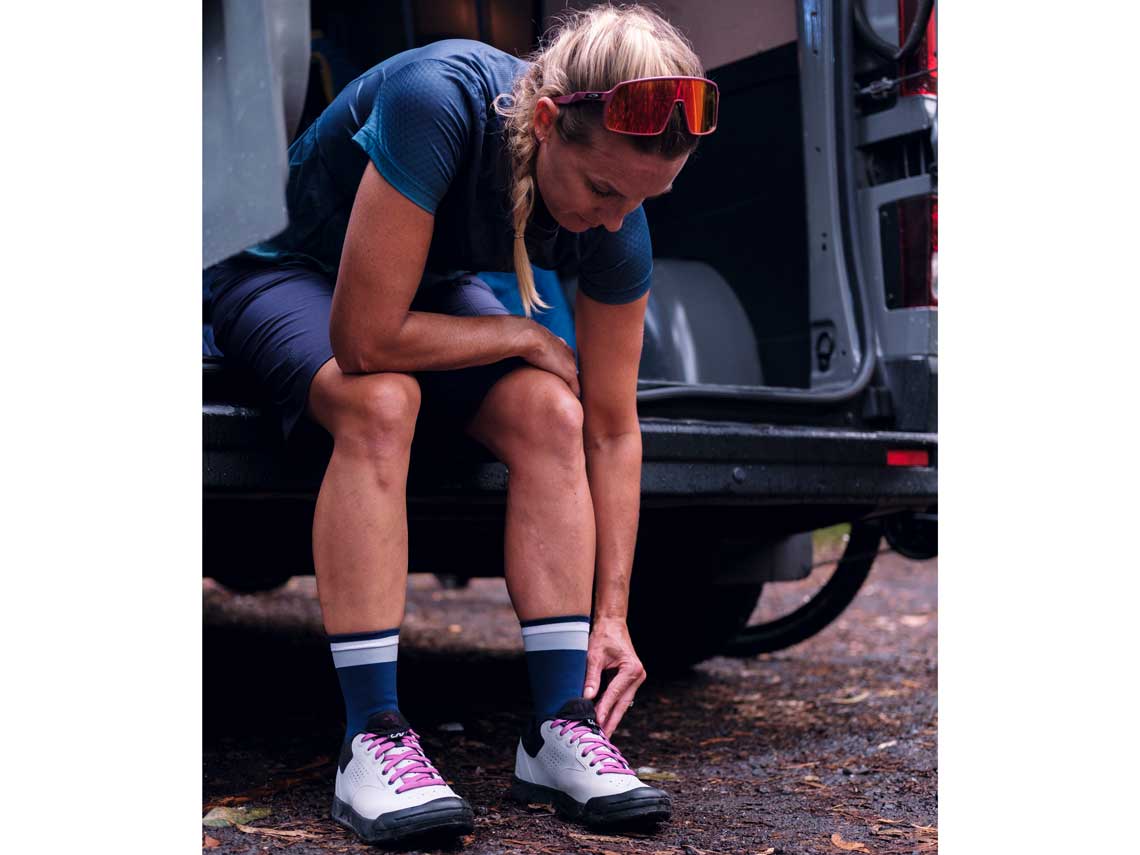 How to Care for Cycling Clothes
Do…
Hang your jerseys and shorts inside out when you get home. If you are not able to wash your garments right away, hang them instead of throwing them in a pile. Even with great technologies like Liv's TransTextura fabric, the longer cycling shorts and jerseys stay damp with sweat, the more likely, they are to grow odor-causing bacteria.
Don't…
Re-wear your bike clothes. It may be tempting to throw on the same kit for a second day if you only rode a short while the day before. Even though Liv's TransTextura fabric is made specifically to transfer moisture away from the body and dry quickly while riding, your sweat can turn rancid on the surface if not washed after each use. Even worse, wearing the same bibs or shorts for a second day could result in rashes, chafing, and even infections in extreme cases.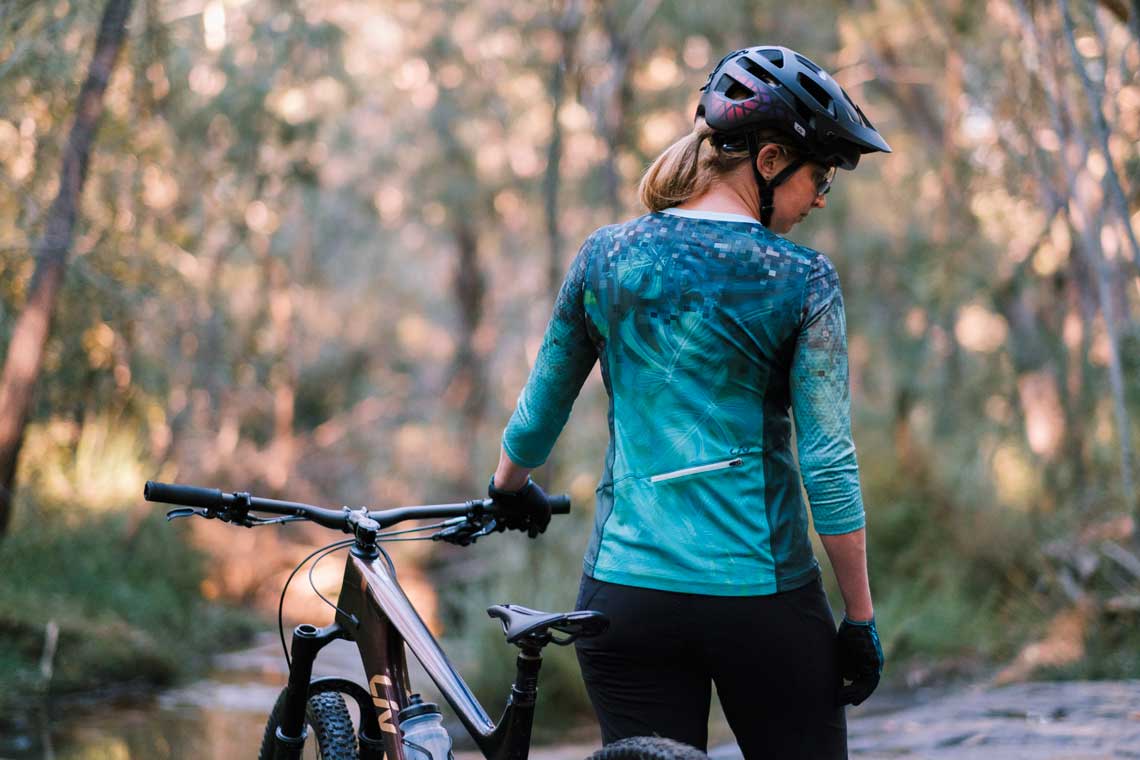 Preparing Cycling Apparel for a Wash
Do…
Zip up. If your jersey has zippers, zip them up. Ensure any other fasteners are closed, as well. These could get snagged on delicate mesh and other materials in cycling clothes.
Wash all your kits together. Bulky items like jeans and towels can destroy delicate fabrics. Also, turn shorts inside out, as well as any screen printed jerseys.  Mesh lingerie bags also come in handy for washing cycling gear.
Don't…
Wash cycling clothing with anything that has open Velcro. Open Velcro will shred mesh and will pick the fabric of jerseys and shorts! Make sure Velcro is closed on gloves and other items or wash separately to be super safe.
Forget to check your pockets. Energy gels and other snacks can make a big mess in the wash and ruin clothing.
Get Riding Gear Smelling Fresh and Feeling Clean
Do…
Check the labels. Read washing instructions on the labels in cycling clothing. If you follow the directions given with the garment, it will have the best chance of living a long and productive life.
Don't… 
Be afraid to use the dryer. At prescribed low-heat settings, the dryer can actually help the fit and technical components to better do their job for you. Liv tests all fabrics and garments as part of our commercialization process and a big part of that testing is machine washing and drying.
Use detergents with heavy cleaners, perfumes or dyes. Never ever use fabric softener or dryer sheets. Residue from some detergents and softeners can keep Liv's TransTextura, ProTextura weather protection and ProComfor technologies from doing their job: moving moisture away from your skin to keep you dry and comfortable or repelling the rain.