Jill of All Trades: Kaysee Armstrong Race Update
Catching Up with Kaysee Armstrong, Liv Pro XC Racer
July was a busy month for Liv athlete Kaysee Armstrong. It began in British Columbia, Canada July 6-14 at the BC Bike Race. The 7-day stage race covers an average of 50km per day with 75 percent singletrack. Immediately afterward, Kaysee went to USA Cycling National Championships where she competed in XC and Short Track events. In between, Kaysee has a full-time job as an accountant. Somehow she still trains daily and helps coach the local NICA program and Little Bellas. In between her hectic schedule, we caught up with Kaysee to see what she's been up to.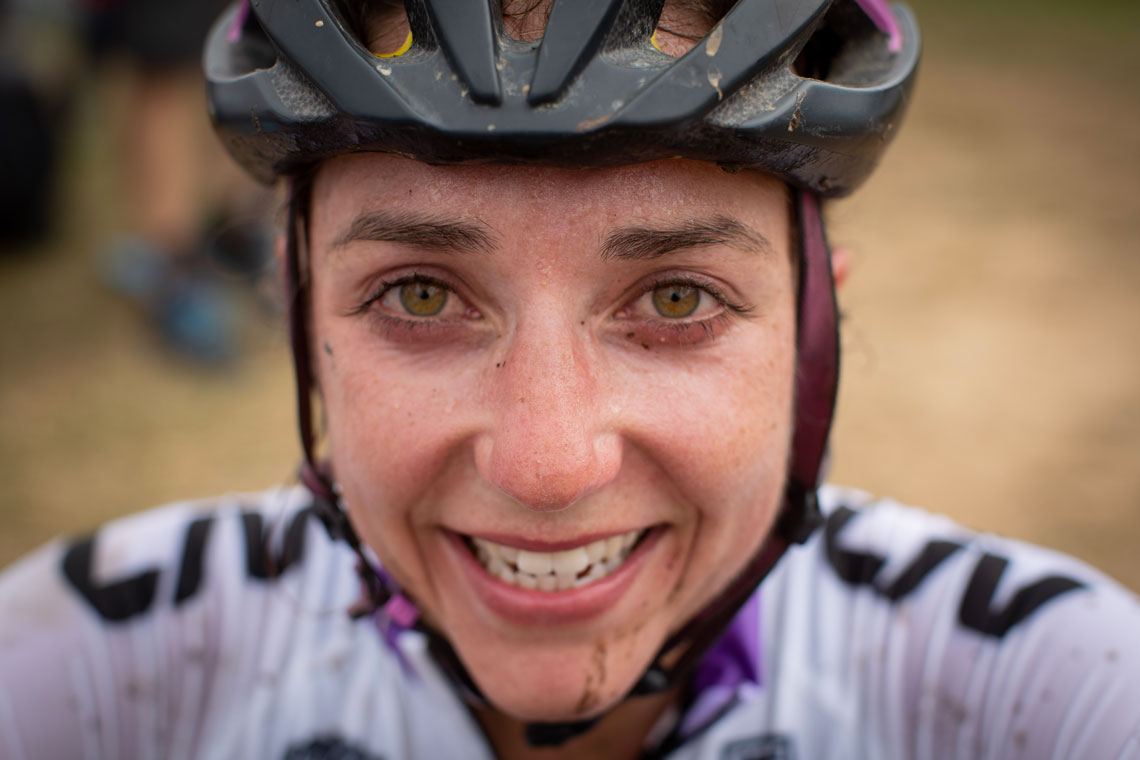 LIV: After spending some time racing the Epic Series and racing XC, how did it feel to get back into a stage race at the BC Bike Race?
KAYSEE: At this point in my racing career I have more experience in stage racing than I do in XC, so to be able to go back to that it was in many was relaxing.  This year has been the year of me being a "newbie" to the pro-XC scene, but also I've been fresh meat at The Cape Epic, Dirty Kanza, and all the Epic Series races. To go back to a race that I know what to expect felt comforting.
LIV: How would you rank the BC Bike Race among the other stage races you've done?
KAYSEE: BC Bike Race is unrivaled in my opinion when it comes to other stage races.  I feel like it stands out from the others with its ability to incorporate not only 7 days of racing your bike on superb single track along with making it a trip of 7 days traveling around British Columbia with almost 1,000 like-minded people.  It can turn any serious adult to a kid back at summer camp with no memories of their day jobs and other responsibilities.
LIV: What do you love about it?
KAYSEE: Simple – it is everything I love about the sport of Mountain Biking.  British Columbia is one of the most alluring places I have ever been too.  From its loam forests that make you feel like you're going to run up on a fairy at any moment, to its ferry rides that leave you breathless with their scenic mountains and whale spotting.  Also, let's not forget how awesome and friendly everyone is there.  Out of all of the stage racing I've done BC Bike Race does a great job at unifying all the racers together and making it feel more like everyone is in this adventure together.  There is no finishing the race and going to sit in your hotel room alone. Everyday has a finish line filled with high fives, storytelling, and even group yoga.
Also did I mention that I took a float plane to the start of one of the stages?  What is not to love about that?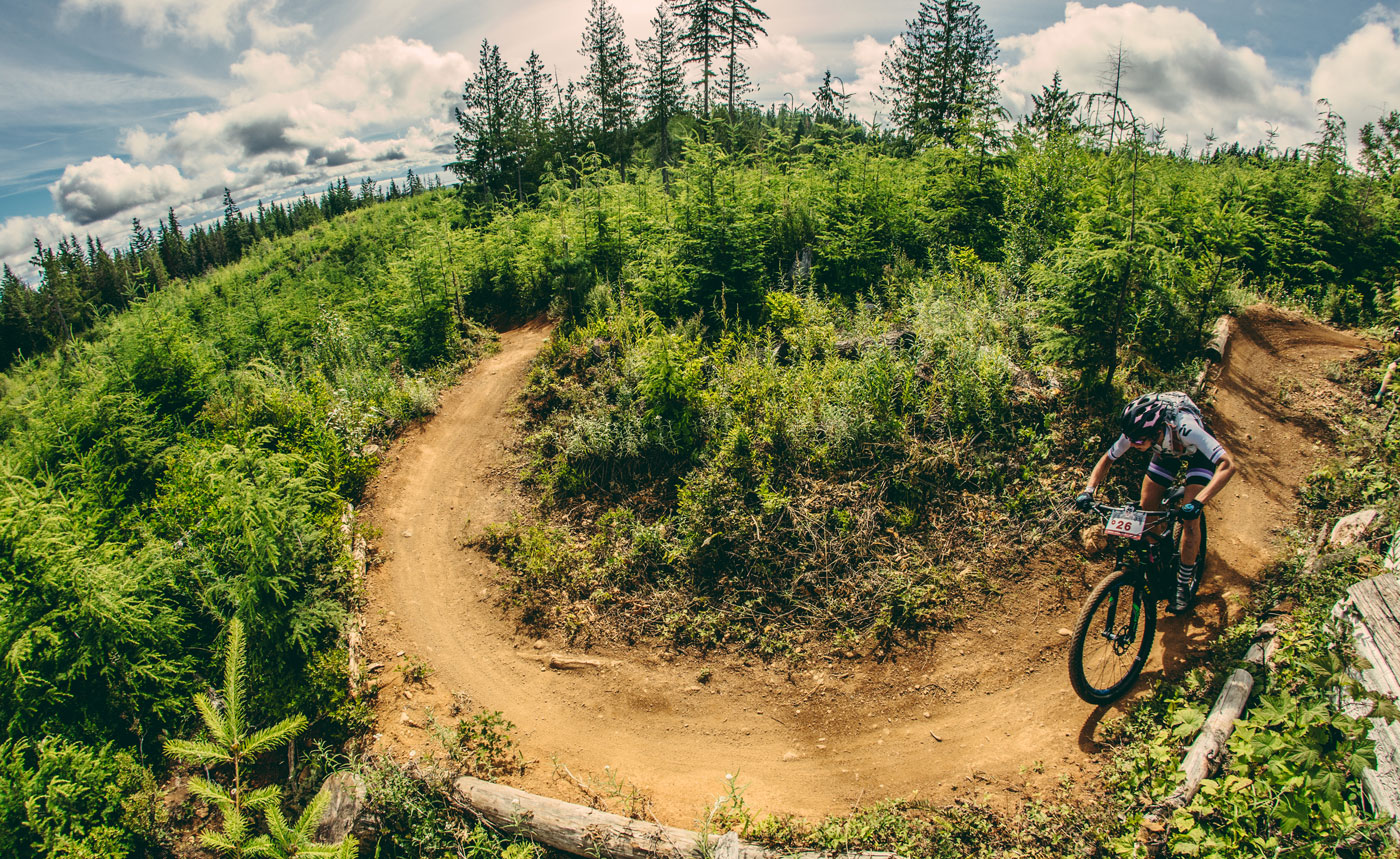 LIV: What makes it challenging?
KAYSEE: What's funny is that the things I love about BC Bike Race the most is also what makes it so challenging.  I think that speaks well to the promoters' ability to make this challenging adventure awarding.  BC Bike Race does have technical trails, and as a bike racer it's fun to know that we are all mostly going into it blind.  It forces you to stay on your toes all while pushing yourself to the max.  I remember the North Vancouver day, which was the shortest day, I finished and felt like I had just rode a roller coaster.  It was full throttle from the gun up the climb and then we dropped into roots, rocks, and drops on the descent surrounded by screaming fans.  Including one time I remember this guy taking a pointer and putting at the edge of a drop yelling "this is the line."  It's funny how I basically trusted him with my life in that moment. It was a thrilling difficult day just like the rest of them.  Also just like the rest of the days, you are constantly transferring to a new location.  Whether it's by ferry, float plane, or a charter bus you are constantly on the move and on to the new adventure. This leaves everyone exhausted as they plop down at night in tent city, but again totally worth it!
LIV: How did this year's route compare to the last time you raced this event?
KAYSEE: It was actually very similar except they took out the Whistler stage and added the Duncan Stage as day one.  I ended up loving the Duncan stage the best of the week, so it seems they are constantly improving on what's already a great course.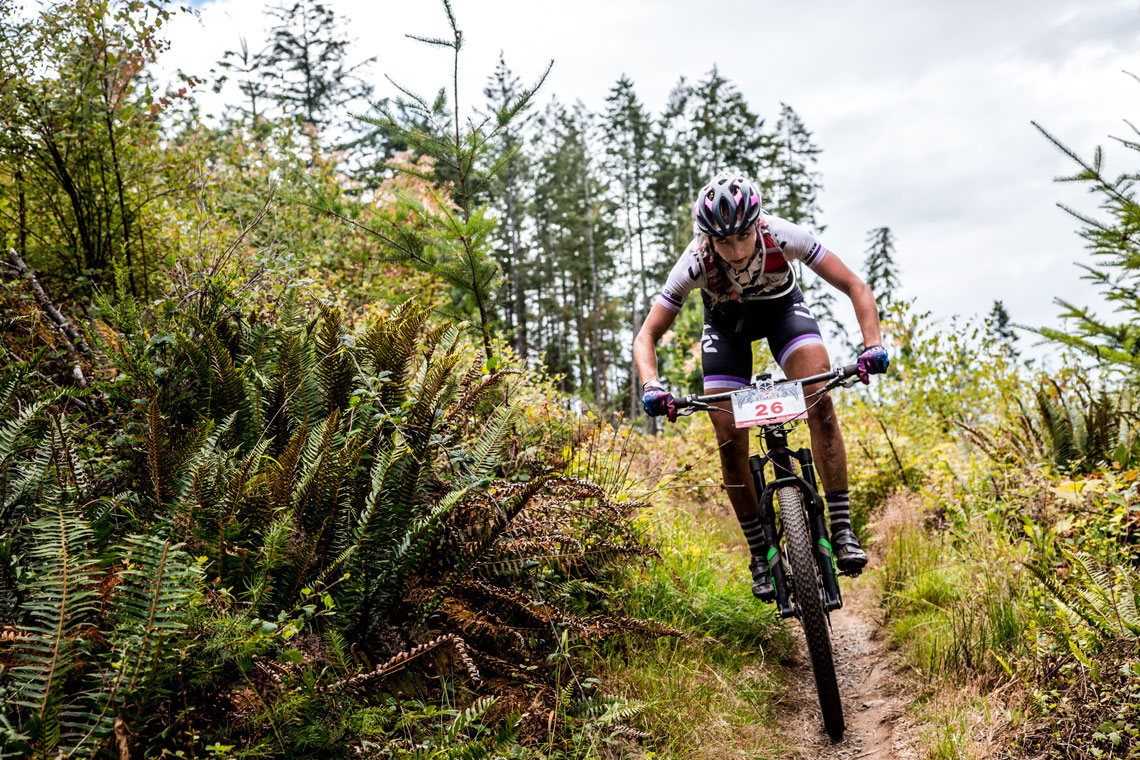 LIV: What happened at the start of Stage 1? How did you keep your cool while everyone else was gaining time on you?
KAYSEE: Oh man! The start went really well, I was behind Katarina on the single track 2 miles into the race, and then bam I looked down and both of my cranks were pointing down.  I was quick to react in knowing that there is no way my multi-tool was going to fix it!
I quickly thought of the bike shop at the start and started running back. I tried not to think about how this was potentially the end of my day, and even possibly my end of the stage race. I gave myself 20 seconds of negative talk before I heard my coach saying "control what you can control."  I knew in that moment the only thing I could control was getting back and getting help. Obsession Bikes were quick on the job and replaced my cranks.  Luckily they had staggered starts that day so I just restarted behind everyone with a time penalty from when the last group went off.  It was a long day of passing hundreds of racers and sprinting in the woods, but I just did my best at keeping my mind in a good state and focusing on the fun trails. I tried not to focus on the time I was losing, but rather how could I make up time.
LIV: You worked your way back into 2nd place overall, how does that feel?
KAYSEE: One word: Satisfying!
I remember going into Day 5 and all I needed to make up was 5 seconds and when I made up that time at the end of that stage I felt like all the troubles were a mere glimpse of the past and a great character builder.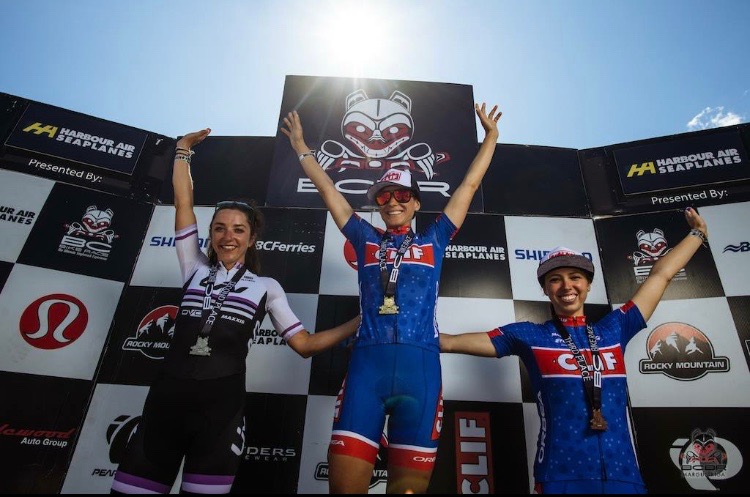 LIV: Which stage was your favorite?
KAYSEE: Day one: Duncan, even though that was my worst "race day" with the mechanical.  Maybe it was a good thing I had the mechanical on that stage because the trails were incredible and a great way to keep my mind off of the negatives.
LIV: Will you be back to BC Bike Race in 2019?
KAYSEE: If I don't get to go back I will be devastated, to say the least.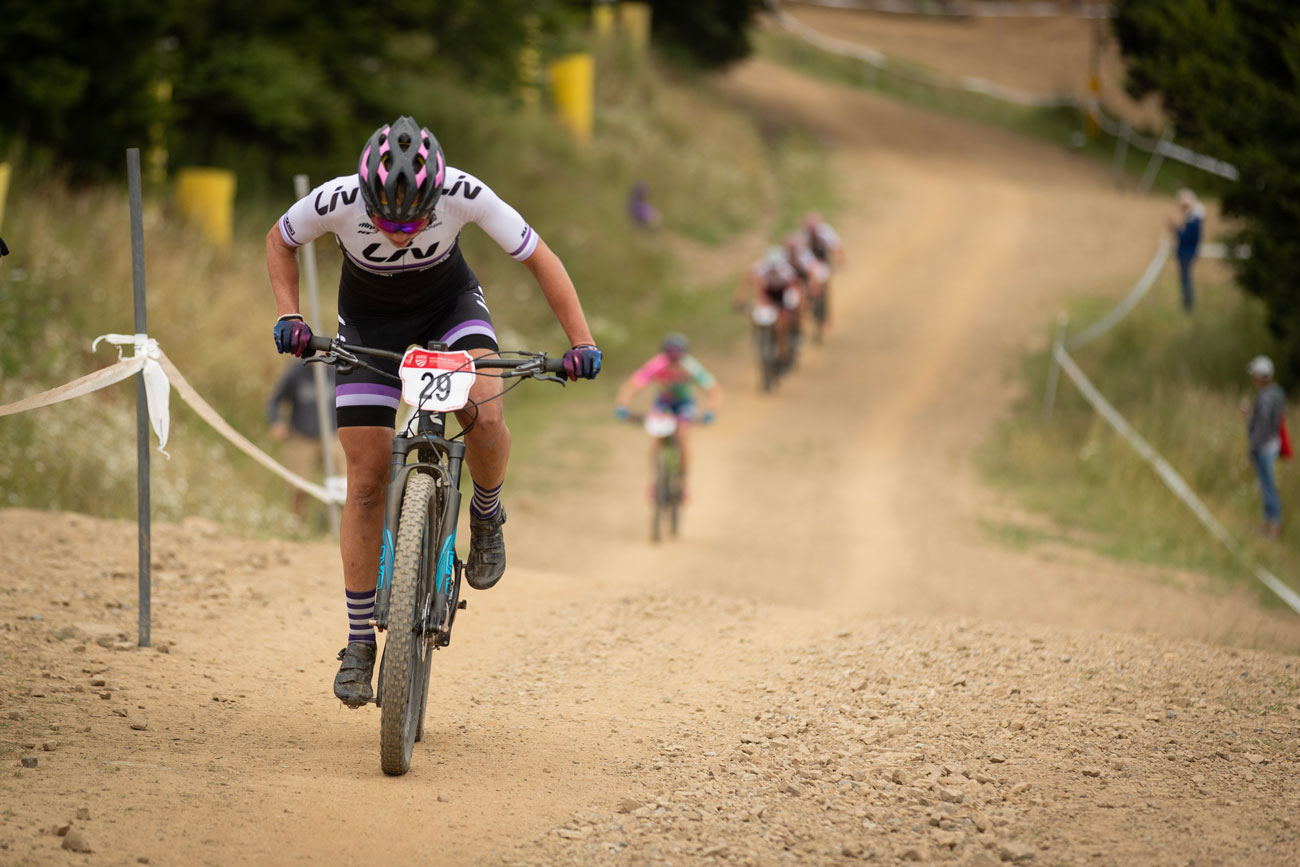 LIV: The very next week after arriving home from Canada, you were on the road again - this time to West Virginia for a totally different type of race, XC and Short Track Nationals. Did you even go home in between?
KAYSEE: Phew!! Barely.  It seemed like the day I got back the team was arriving in Snowshoe.  I decided to take a couple of days at home and enjoy some R&R with my dog before driving up to meet them.
LIV: What are some of the challenges you face when switching gears from stage racing to XC?
KAYSEE: It's just a whole different ballgame in preparation.  With XC you have to pre-ride and know every inch of the course to take the fastest line. In stage racing, it's all about showing up with everyone else blindly and handling the obstacles better than your competitor for hours at a time.  XC is just full throttle and no room for error basically.
LIV: What elements of the XC race at Snowshoe suited your riding style?
KAYSEE: The technical roots I feel like I handled better than my competitors.  I was able to recover a bit on the single track and attack on the fire roads.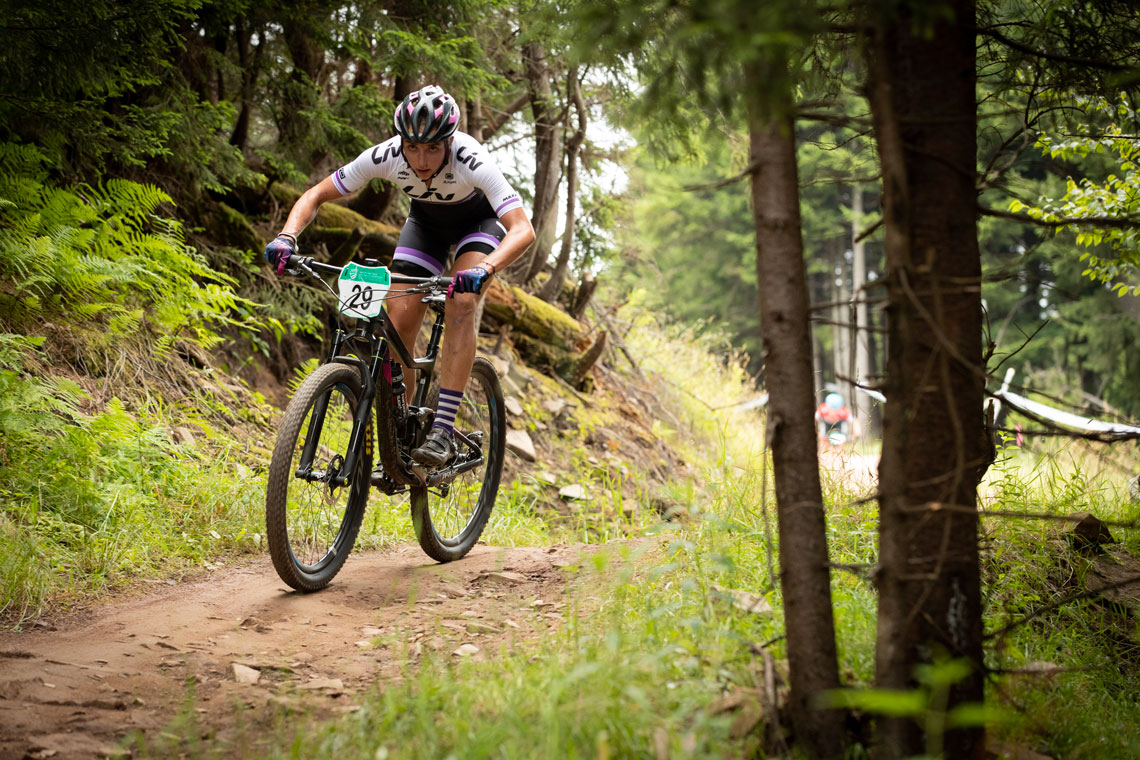 LIV: Were there any changes to the course from Nationals in 2017?
KAYSEE: They actually made the man-made rock gardens easier. Which I usually don't like when things are not as technical, but I feel like it made for smoother riding and I enjoyed the changes a lot.
LIV: You got out front early on in the race, what was going through your mind as you were sitting in third place?
KAYSEE: "Wow girl you are crushing it!"  I was definitely wondering why I was faster than some of them, and even set myself up to get passed, but the longer I sat in third the more confident I felt in that I was faster and a lot of hard work in my training was paying off.  I also feel like I'm in a way better head space than I have ever been and I felt relaxed in the fact that I was going to try my hardest and whatever happens I'll be happy with it.
LIV: Finishing fourth at Nationals is a huge accomplishment and you improved greatly on your finish from 2017, how did it feel to cross the finish line and know that you had a great race?
KAYSEE: I was surprised with myself that I did finish so well, but also I feel like my brain's wheels immediately started turning.  I clearly had not given myself enough credit for my ability at XC and to be standing around the best MTB women in the nation at the finish it simply felt fulfilling.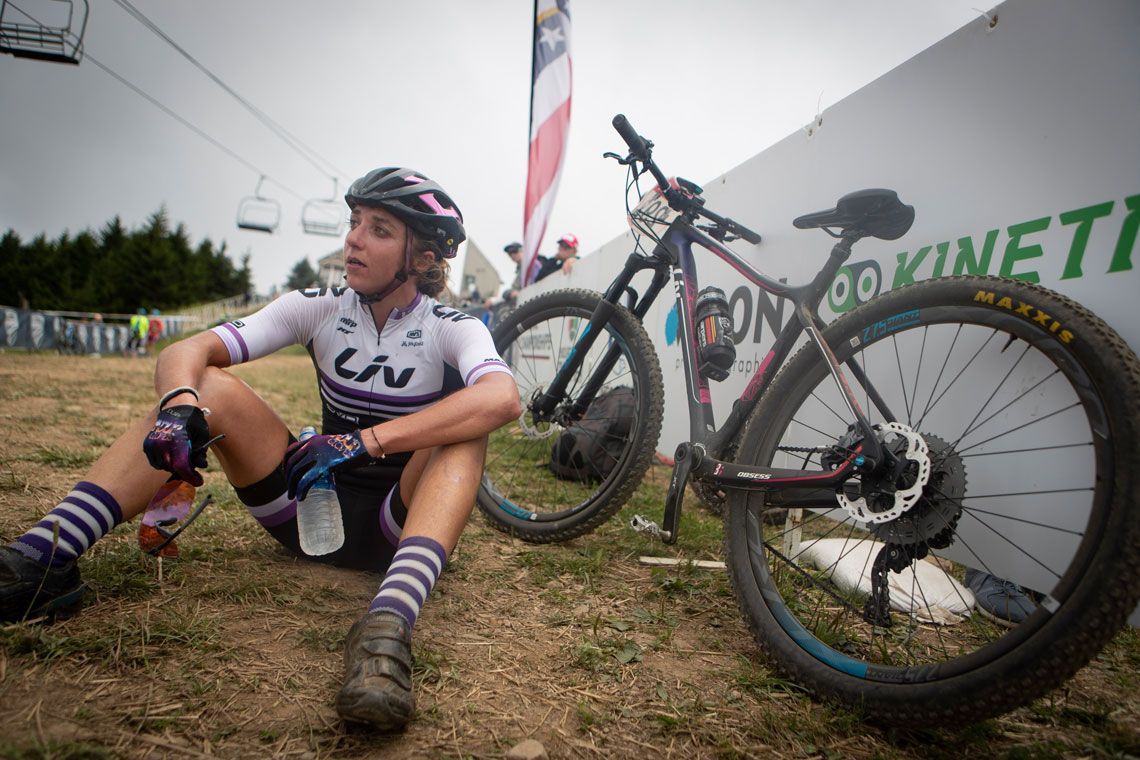 LIV: What's next on the schedule?
KAYSEE: Mont-Sainte-Anne World Cup which is very exciting because doing a world cup was never on my radar.  I am nervous but also really excited for this next step in my cycling career!
Learn more about Kaysee by clicking the link below, and keep up with the latest news by following her on social media!