Building a More Sustainable Future: Meet Katya Crema
Melbourne, Victoria, Australia
Through her work in the field of architectural design and her passion for riding bikes, Katya Crema is working to build supportive and inclusive communities for women and weave environmental sustainability into daily life by setting an example others can follow.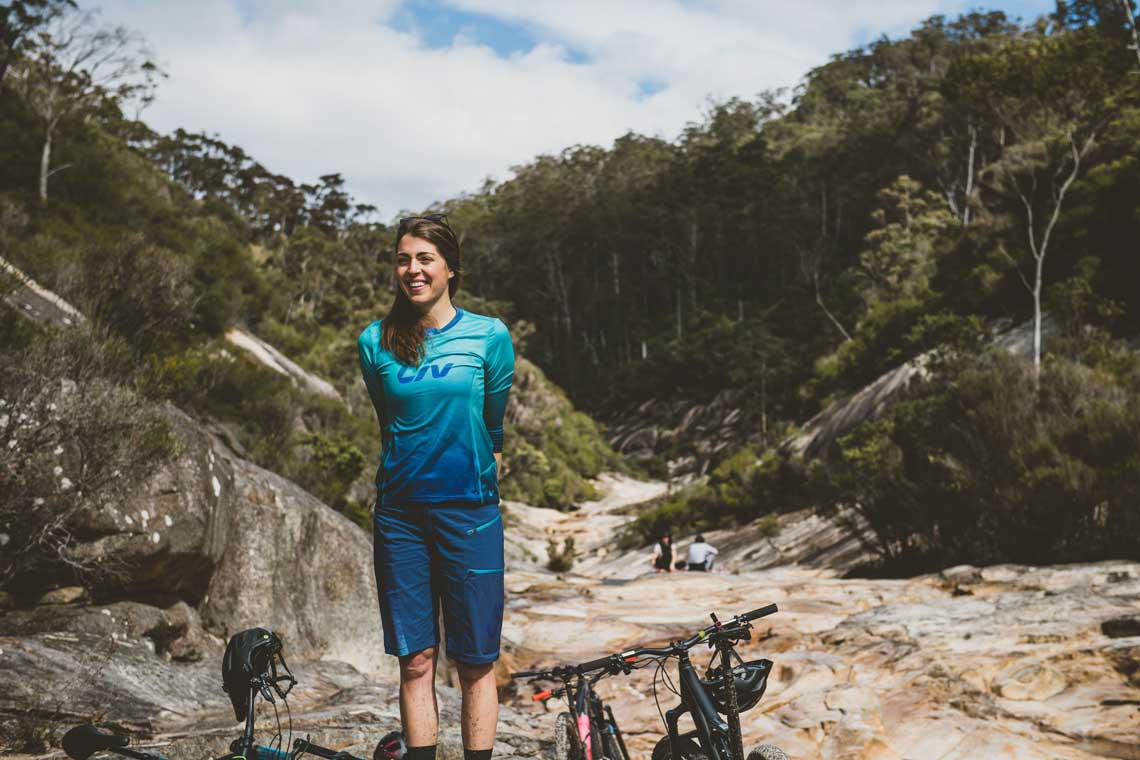 From an early age, Katya's spirit was ignited by spending time outdoors, being in unpredictable weather, and going fast. She began downhill skiing at the age of three and was instantly drawn to the mountains, the natural elements, and the adrenaline that comes from the speed and risk inherent in skiing.
Katya was named to the Australian ski team at 15 years old and competed in both the 2010 and 2014 Winter Olympics in ski cross. Throughout her ski career, cycling was a key element of off-season training and injury rehab.
"The similarities between mountain bike riding and ski cross is quite phenomenal. Both sports involve risk, and require a level of skill, flow, and reading terrain."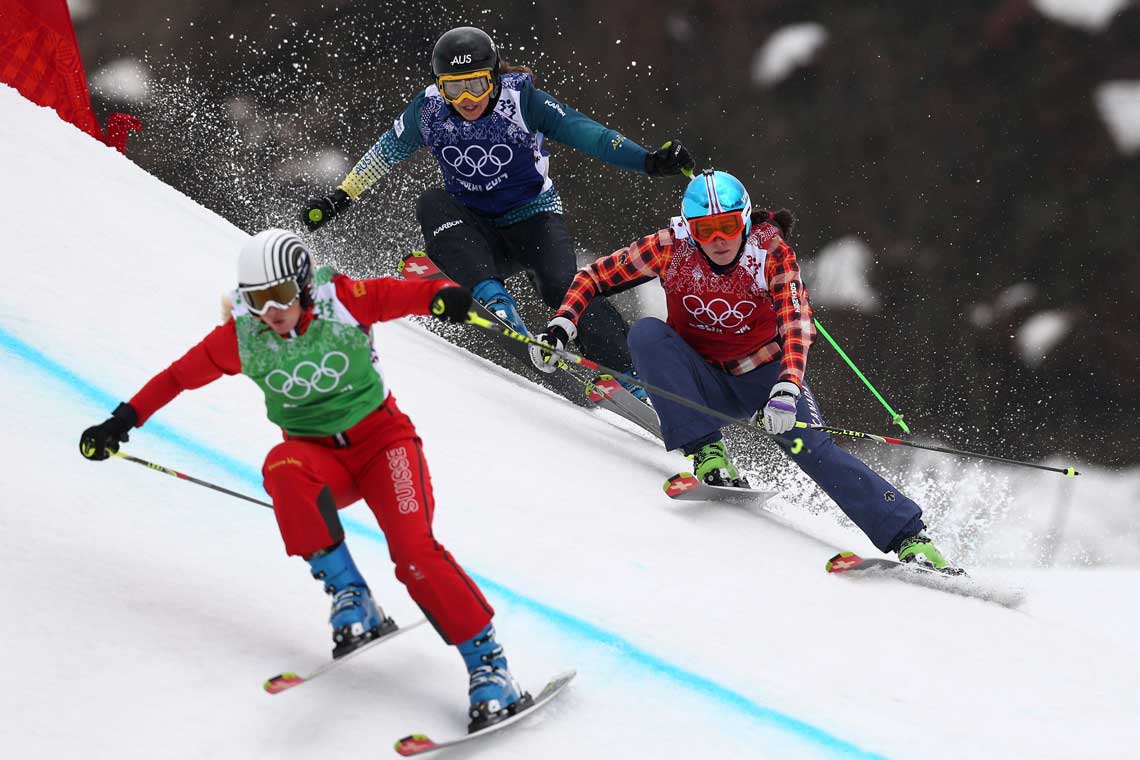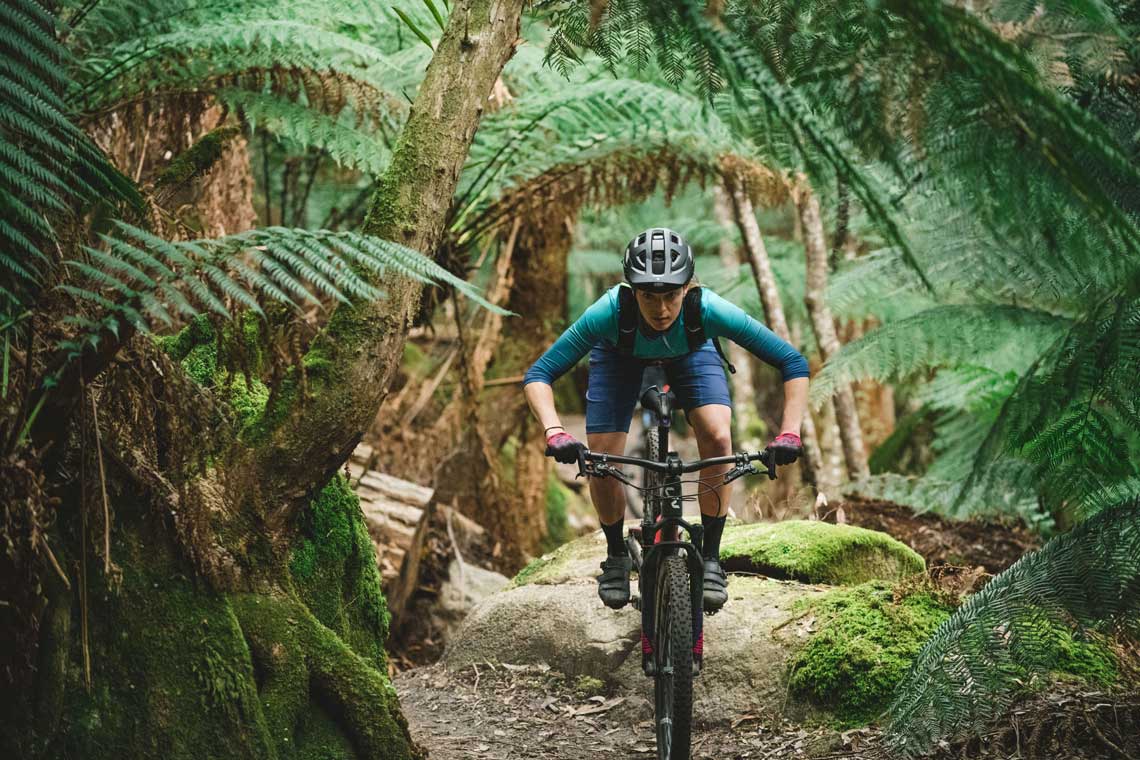 As Katya transitioned away from her competitive career on the snow and into a career in architecture and design, she began to ride more regularly and was invited to join a women's cycling group. What started as a weekly ride morphed into passion for riding, a renewed love of the outdoors and a commitment to environmental sustainability.
Katya studied architecture at the University of Melbourne, and while working in the field, began to investigate ways she could include sustainable design and building practices into her work. She started to bike-commute to her office in the city and to corporate business meetings, and quickly found benefit in the mental clarity it provided and in spending less time in the car, thus reducing her carbon footprint.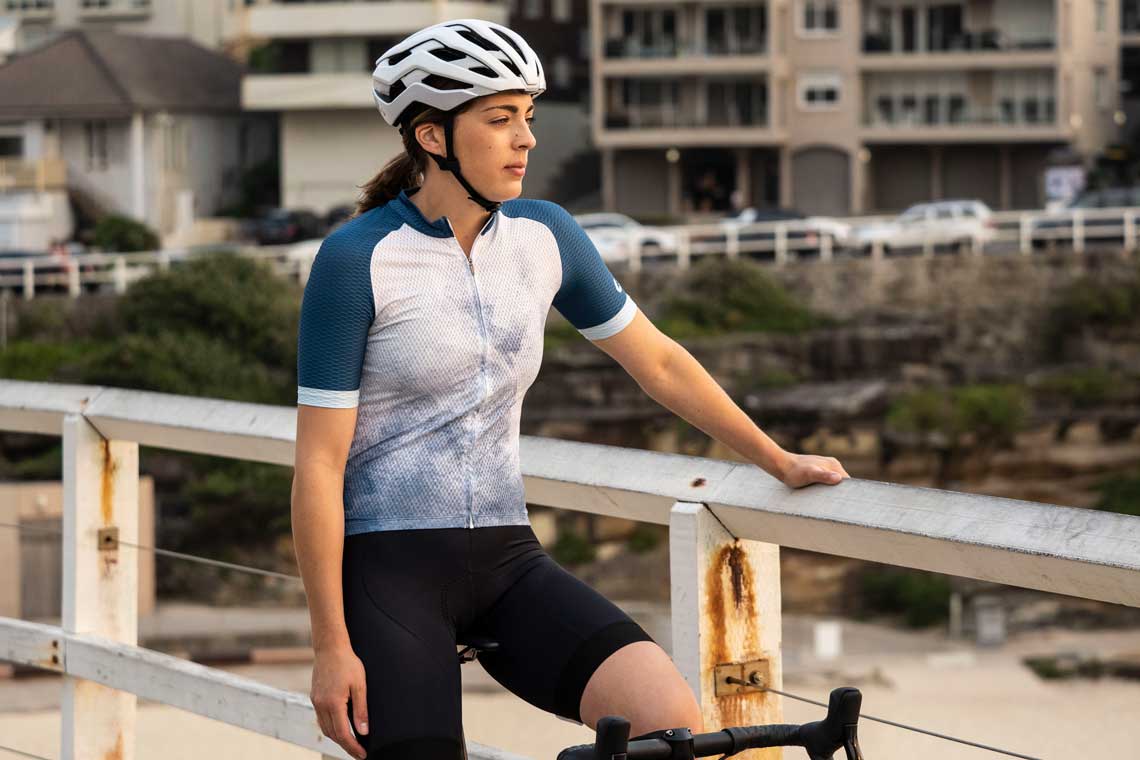 Arriving at a business meeting by bike is an anomaly among her colleagues; something she wants to change. Katya knows she has the opportunity to inspire more women to ride to work by setting an example and removing the barriers.
"The more of us who [commute by bike] the more accepted cycling in the professional world will become!"
Now the Director of Projects for Hip V. Hype, a environmentally sustainable design firm, Katya weaves sustainability practices into every aspect of a project, from construction to design, with the goal of creating beautiful, sustainable architecture that enhances the natural world, rather than erodes it.
She is also committed to breaking down barriers for women in the architecture industry by providing more exposure and opportunities for women. In 2017, Katya co-founded the Women of Architecture, Building & Planning, a women's networking group with the aim of supporting and encouraging women in the environmentally sustainable building and design community.
"I am committed to enjoying every moment on the bike, and using my positive experiences in sport to help encourage others to get into it."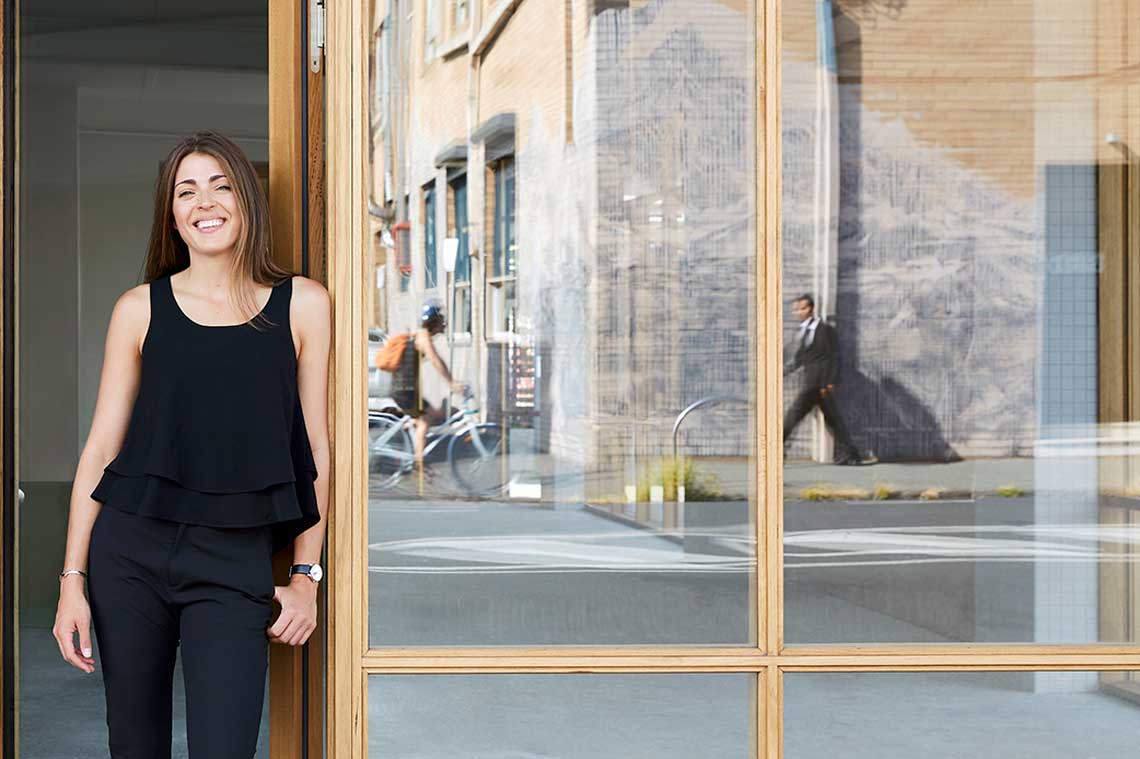 How to Weave Environmental Sustainability into your Daily Life
Drive less, cycle more
Limiting day to day car use goes a long way to reducing your carbon footprint.
Here are some tips and tricks for making your daily commute fun and easy.
Watch Ayesha McGowan's video on Bicycle Basics.
Compost kitchen waste
Food composting is easy. Some cities even have curbside pick up.
Shop at your local farmer's market
You will be supporting local farmers, small businesses and eating with the seasons!
Commit to no single use drinking vessels or shopping bags
Switch a to reusable water bottle, bring your own coffee mug to the cafe, and keep reusable bags stashed in your car, in your backpack, and in your pannier.
Use LED light bulbs
LED builds use about 75% less energy than incandescent bulbs and last 35x longer. When it's time to replace a bulb, go with an LED.
Offset your travel miles
Love to travel and ride in new places? Opt to offset your flying miles. For a small cost, you can still enjoy travel whilst doing good for the planet.
Raise your voice
Wherever you live, raise your voice to support the environment! Vote for candidates with strong environmental platforms and urge your elected officials to pass legislation to limit greenhouse gases, fight climate change, and protect wildlife and public lands.
For more ways to be earth-friendly, check out Allysa Seely's tips HERE.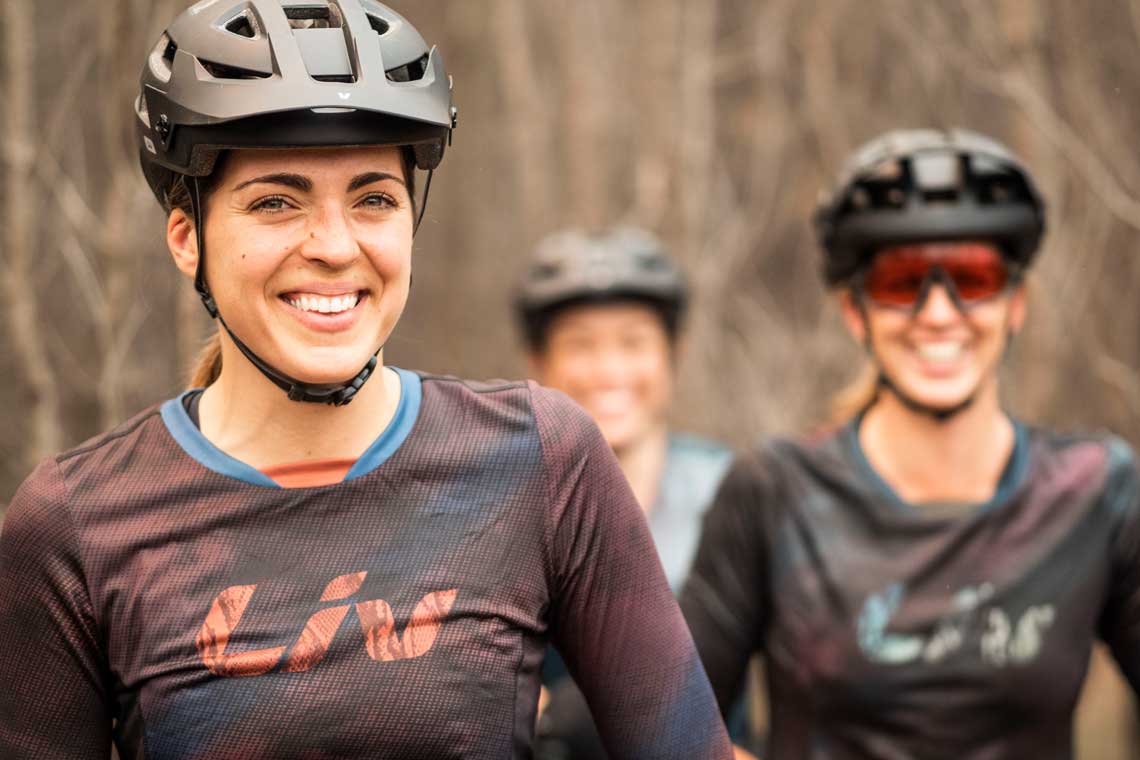 Follow Katya on Instagram @katyacrema