Best Gravel Bike Routes in the Appalachian Mountains
I spend most of my race season traveling through the western United States to race, an area which claims to have the "best gravel routes." While the gravel roads out West are stunning and challenging, I always leave knowing that my own backyard is the best kept secret around.
Many years ago when I first got into mountain bike racing, a group of friends took me on an epic gravel loop to get me ready for a 100-mile mtb race. Little did I know, that one day of suffering would take me on some of the most demanding climbs to iconic views which would become the base of all my training miles as a professional mountain bike and gravel athlete.
Gravel riding in eastern Tennessee consists of a web of roads connecting communities, mountain tops, swimming holes, farmland, state parks, and national forests. Whenever I'm planning a ride, I tend to ask myself a few questions:
Do I want a coffee stop in the middle of the mountains?
Do I want a swimming hole to cool down and get water?
How many fire towers do I want to climb up?
There is an infinite amount of gravel to be discovered here and no two rides are ever the same. The Appalachian Mountains are known for their sprawling hills filled with waterfalls and the gravel roads are a great way to explore the depths that these mountains offer.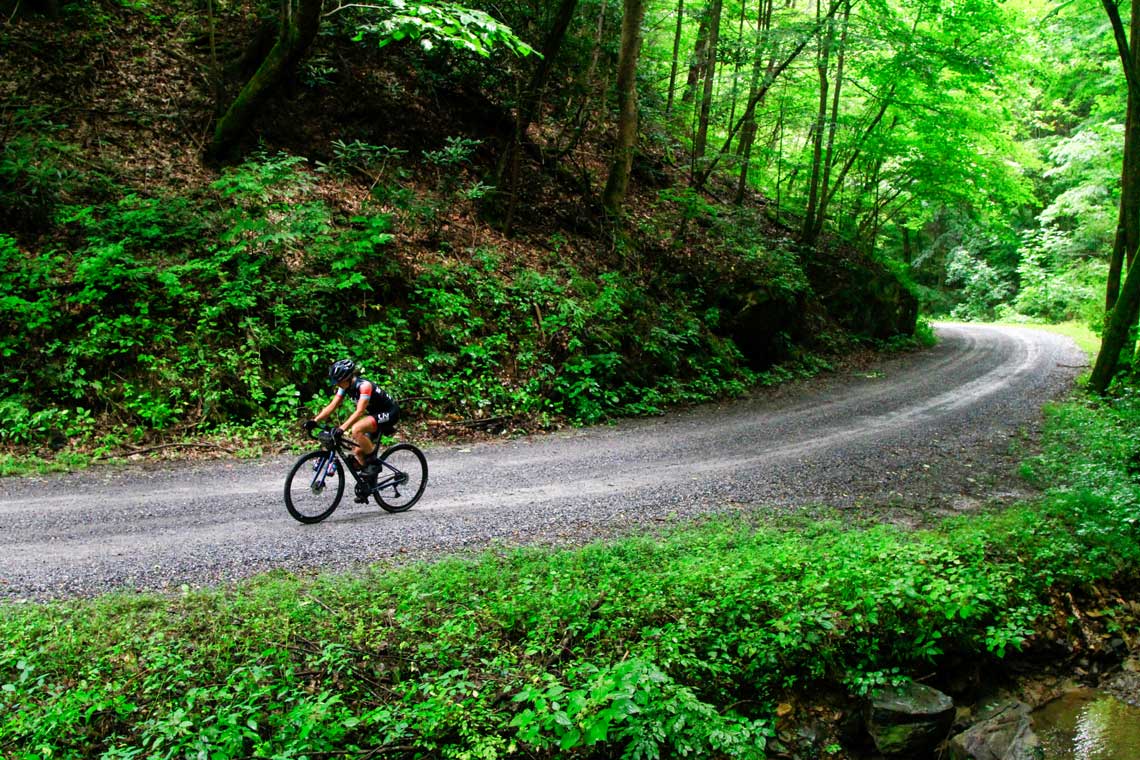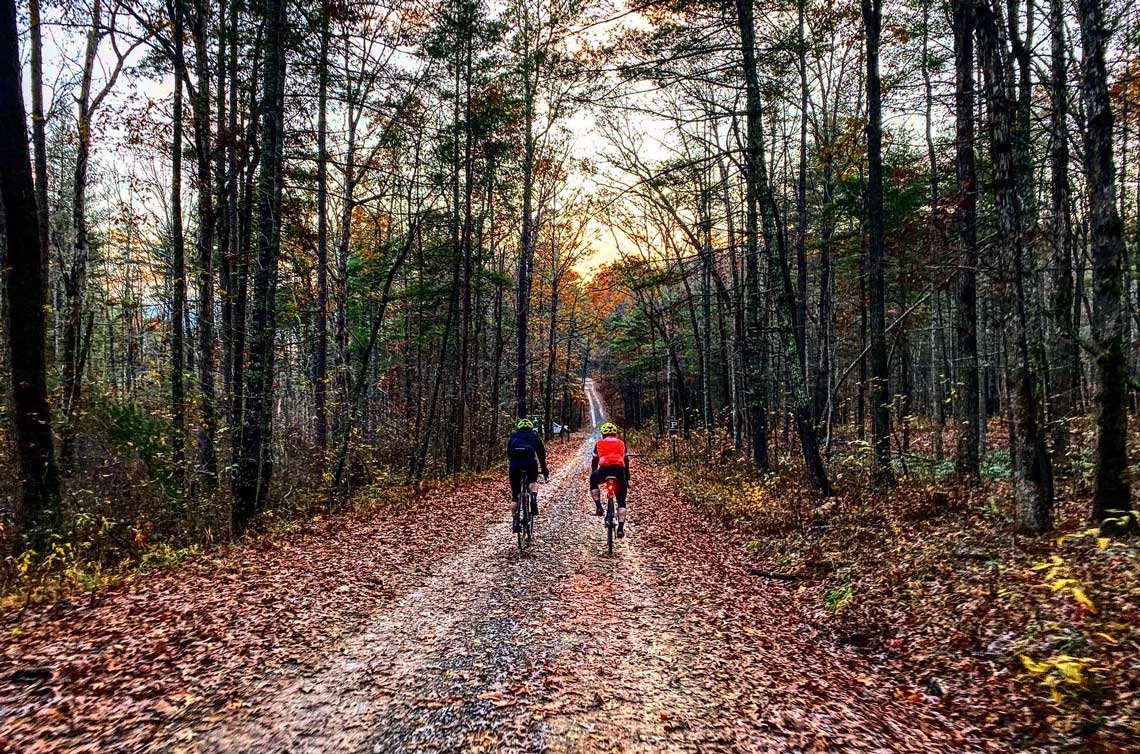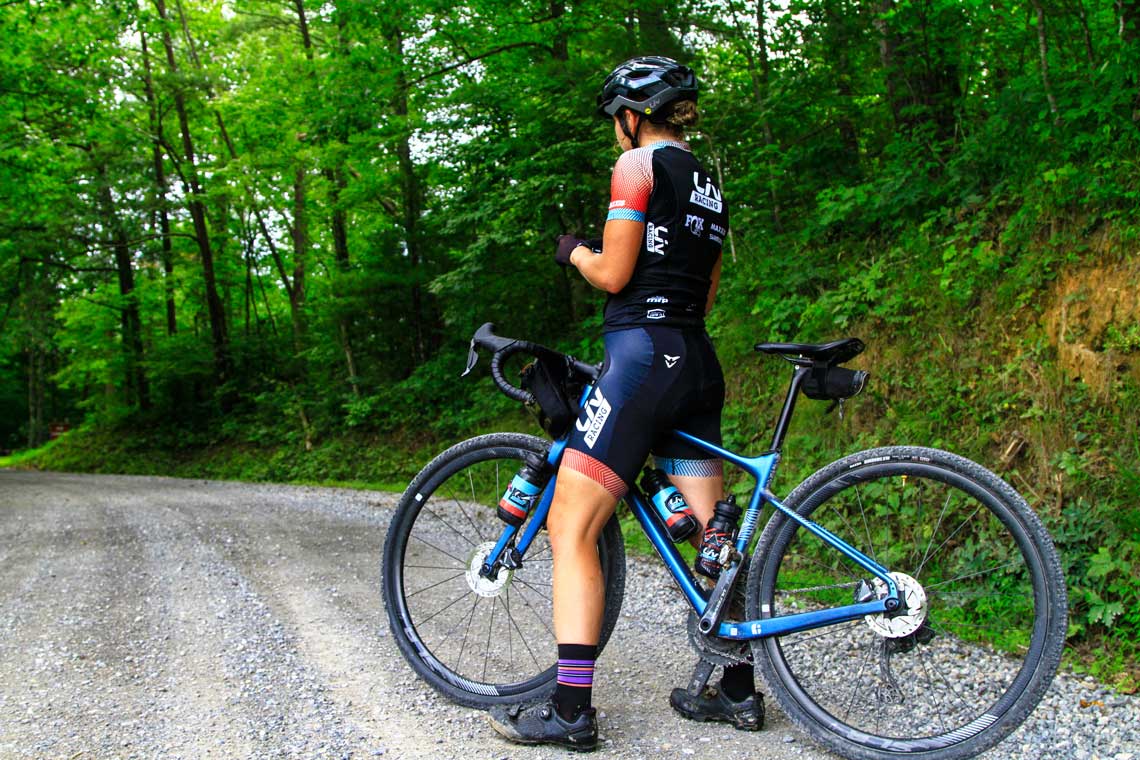 What to Bring
The region here is full of diversity and has endless amounts of gravel roads, but you tend to get out of service and way off the beaten path. So, here's a few things I would always bring:
Water filter: In the Appalachian Mountains, you might not see a convenience store to fill up your bottle, but there is no shortage of water.
Garmin: A charged Garmin device with your route preloaded is definitely nice to have.
Map: If you're not familiar with the area, it's always nice to have a waterproof map for backup.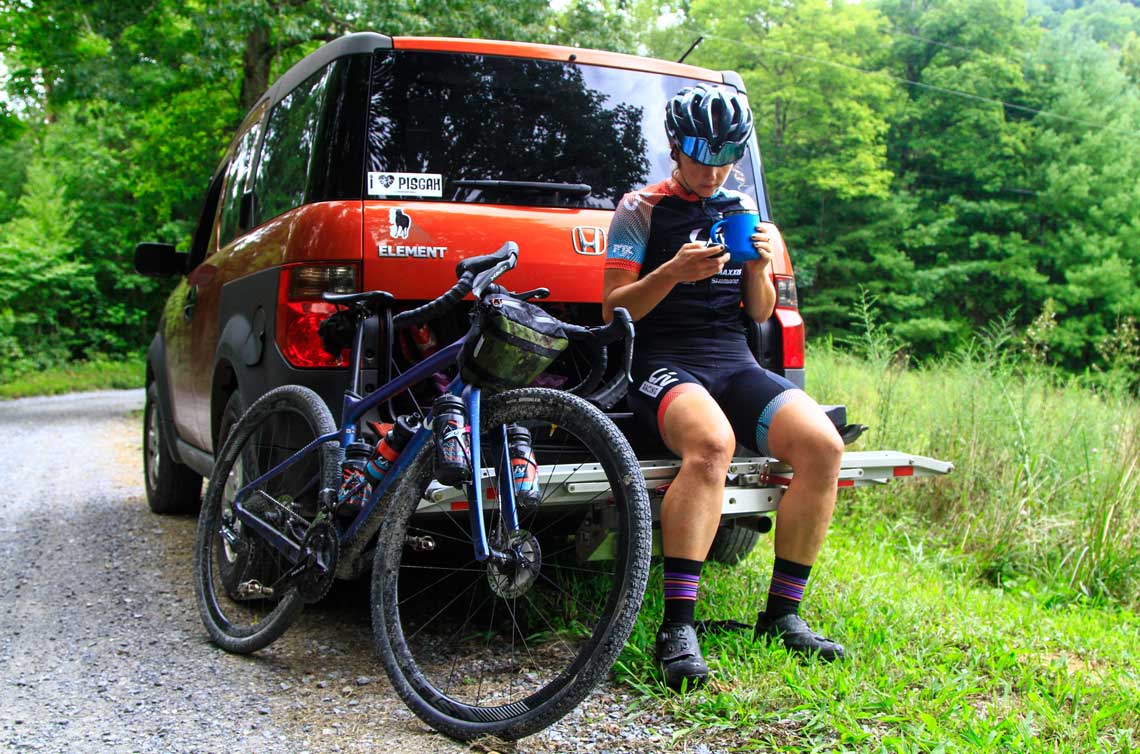 Stop at a Bike Shop
Once you get out in the forest, there's not much around – bike shops included. Make sure you stop at a bike shop to stock up on supplies and get your bike serviced before heading out on your gravel adventure. Here are a couple of my favorites:
Harper's Bike Shop: If you're coming from or driving through Knoxville, Tennessee, Harper's is worth a stop.
Asheville Bicycle Company: If you're staying in Asheville, or driving in on Highway 40, Asheville Bicycle Company will be able to hook you up with anything you need.
Sycamore Cycles: A staple in Brevard and Hendersonville, North Carolina, this is the best stop for folks driving in from South Carolina or taking a vacation in Pisgah.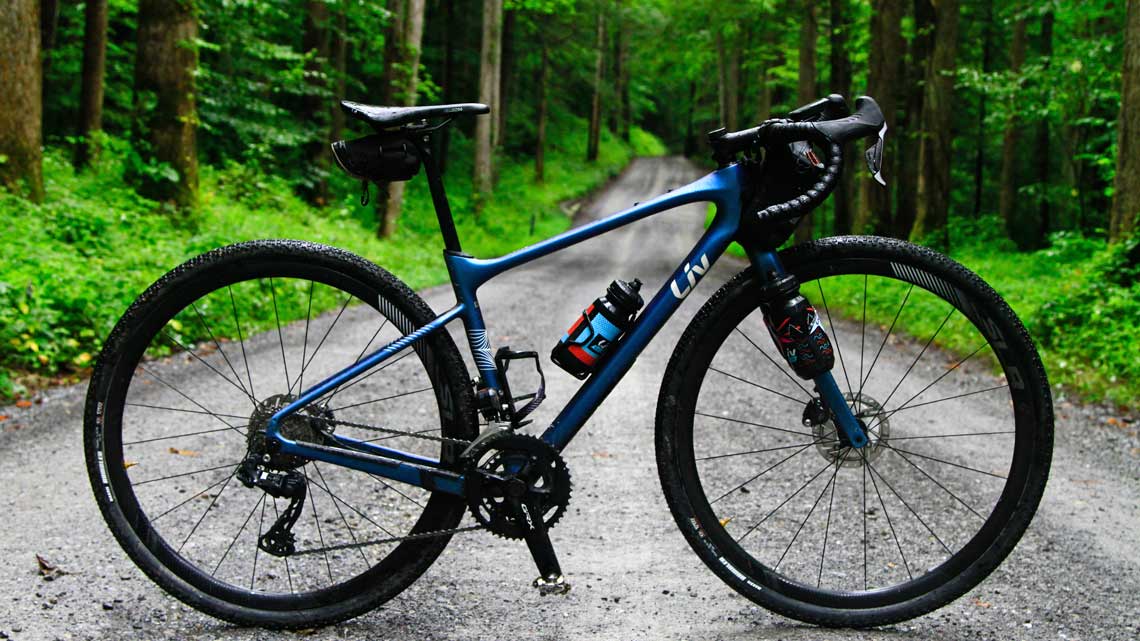 The Liv Devote Advanced, perfect for exploring gravel roads in Appalachia.
Sights to See
10/10 would recommend adding these on to your Appalachian gravel biking trip: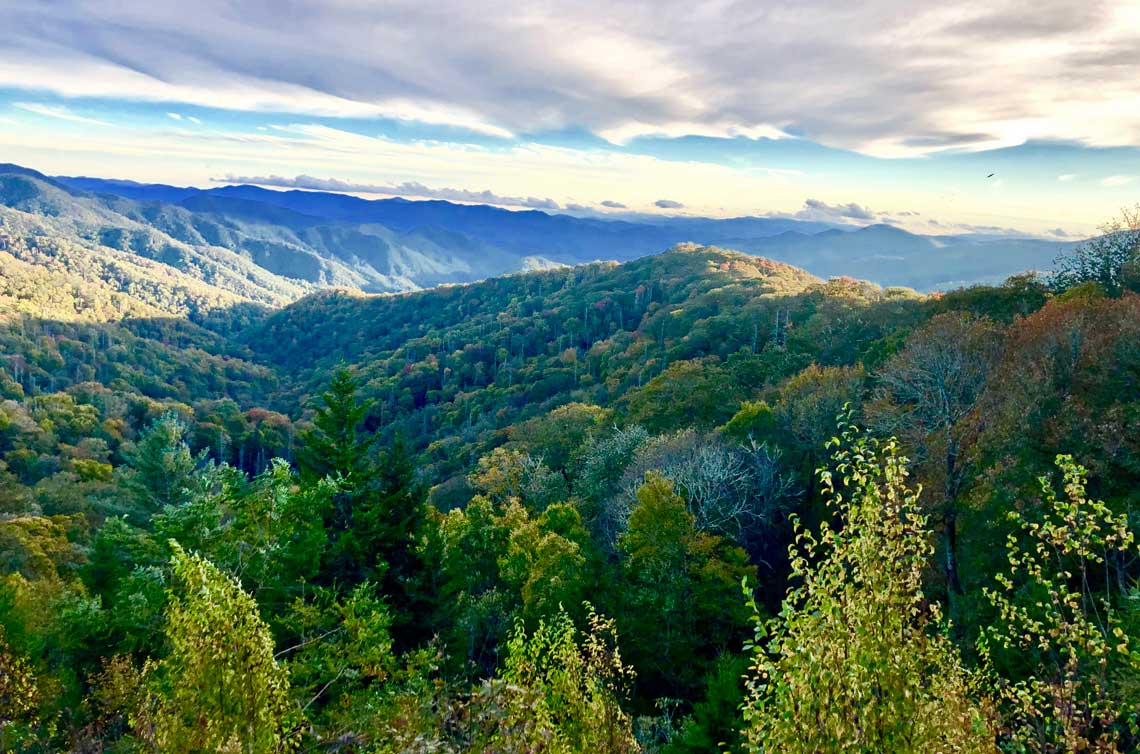 Where to Stay
During quarantine, I took to the mountains to be closer to gravel and stayed at Cobbly Nob Rentals, a short drive away from Hartford, Tennessee and Hots Springs, North Carolina where a lot of routes start. Cobbly Nob Rentals have the best views of the Great Smoky Mountains, allow dogs, and the owner is a local cyclist with tons of knowledge on cycling routes and hidden local eats. Given that the cabins are right in the middle of the National Park, it makes for a perfect spot if you have non-cyclists in your group that want to spend time on the hiking trails or swimming holes in the Smokies.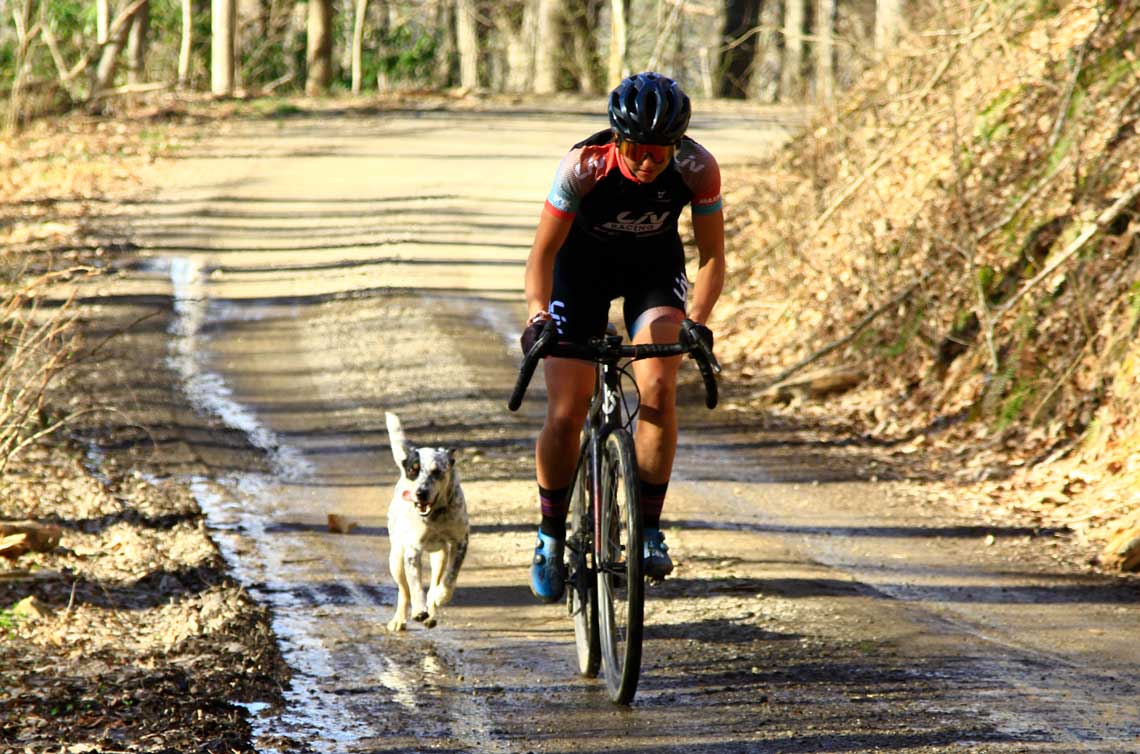 Appalachian Gravel Routes
1. HARDford Gravel Grinder
Route Link: https://ridewithgps.com/trips/51470901
Length: 50.3 miles
Elevation: 6,626 ft
There is a local race at the end of the summer called the HARDford 50 Gravel Grinder in Hartford, Tennessee. Almost every local in town that rides gravel has suffered through it and – most of the time – we enjoy it.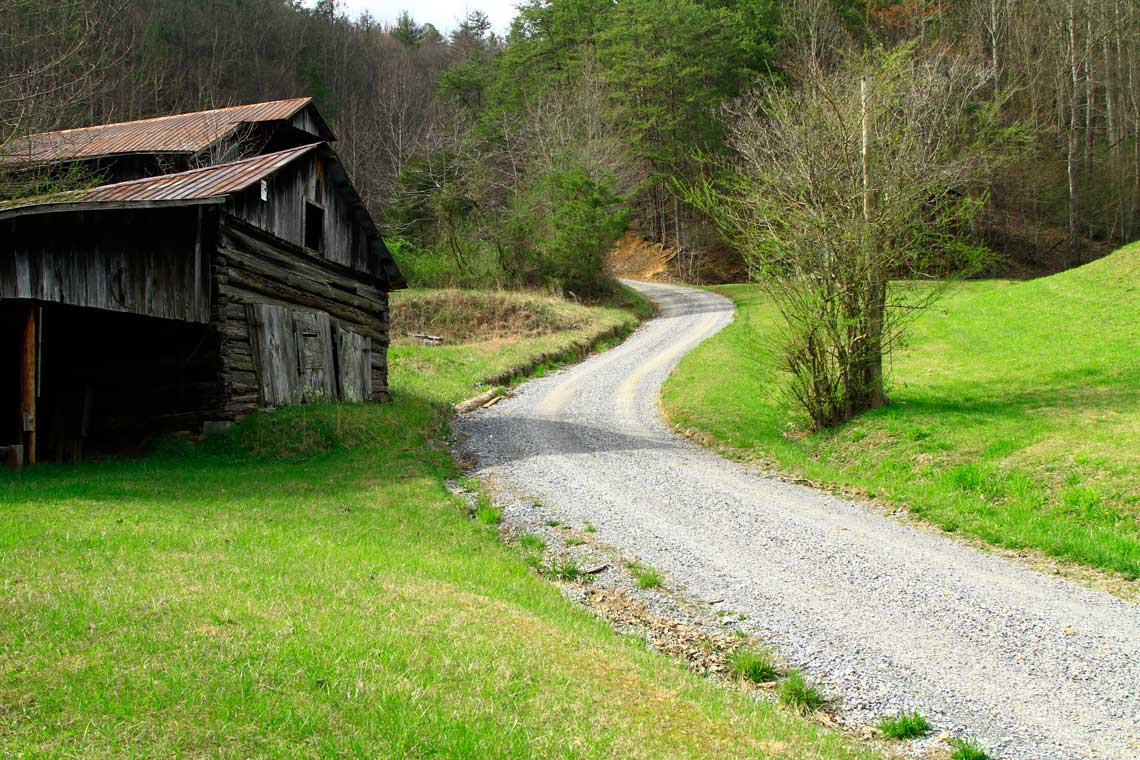 2. Hartford Full Enchilada
Route Link: https://ridewithgps.com/trips/51471323
Length: 65.4 miles
Elevation: 8,577 ft
I would claim this route as one of the full enchiladas of gravel riding here. Start your day with coffee at the Bean Trees Cafe – it's also a great place to grab some grub post-ride.
This route starts with a windy road climb out of Hartford, Tennessee with random scenic sections of gravel that take you over into Del Rio, Tennessee. From here, you start an 11-mile gravel climb (with the occasional descent) to Max Patch, North Carolina. The view up at Max Patch is always worth it. When you reach the parking lot, ride your bike up the trail on the left to the top (don't ride the trail on the right, which is hiking only). It is only ½ a mile up to the bald where you will get 360-degree views.
After Max Patch, there is a huge descent on gravel to Harmon Den where another gravel climb passes the iconic Buzzard's Roost with views into the gorge on the North Carolina/ Tennessee border.
From there, climb a little bit more and then you will start to flow up and down with views along the way of the Great Smoky Mountains with waterfalls and rivers throughout.
After descending into Big Creek (Waterville), there is one last gravel climb back into Tennessee at Davenport Gap (where the Appalachian trail begins). At Davenport Gap, the gravel turns into a well-maintained windy road for 10ish miles before the final descent back to the car in Hartford.
Be careful on the last descent, the road is very narrow with a lot of blind corners. Cars are very cautious, but you should be, too!
You've surely worked up an appetite. A favorite local secret is to grab some BBQ from the food truck down by the river in Hartford called Gill's Hot Butts.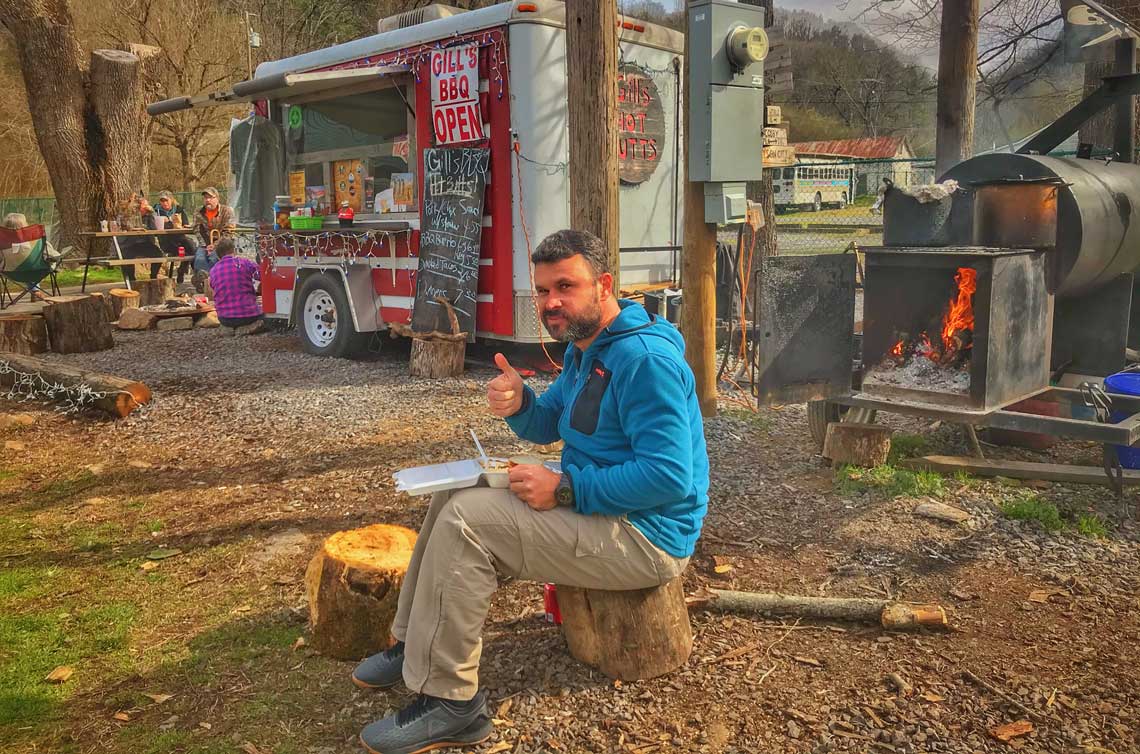 3. Waterville Gravel Loop
Route Link: https://ridewithgps.com/trips/51630726
Length: 34.6 miles
Elevation: 4,647 ft
This is a shorter ride that starts out of Waterville, Tennessee. The ride begins with a scenic gravel climb up Mt. Sterling Road. After a left turn, the gravel winds up and down for about six miles until you get to Buzzard's Roost lookout on the left.
From Buzzard's Roost, you'll descend down to Harmon Den where you will go under the interstate and start the gradual climb up Harmon Den Road. After about three miles, take a left for a steep one-mile climb. Don't let the distance fool you, it is steep!
At the top of the climb, you reach a point where the Appalachian Trail crosses and a descent down Gulf Road into Martha Sundquist State Forest begins. After reaching the pavement, you have just a few miles before your last gravel climb up and over Green Corner back into Waterville.
On the way down the last descent (Green Corner), a stop at the Standing Bear Farm Hostel is well worth it. Many people hiking through the Appalachian Trail stay here and they even sell locally made CBD.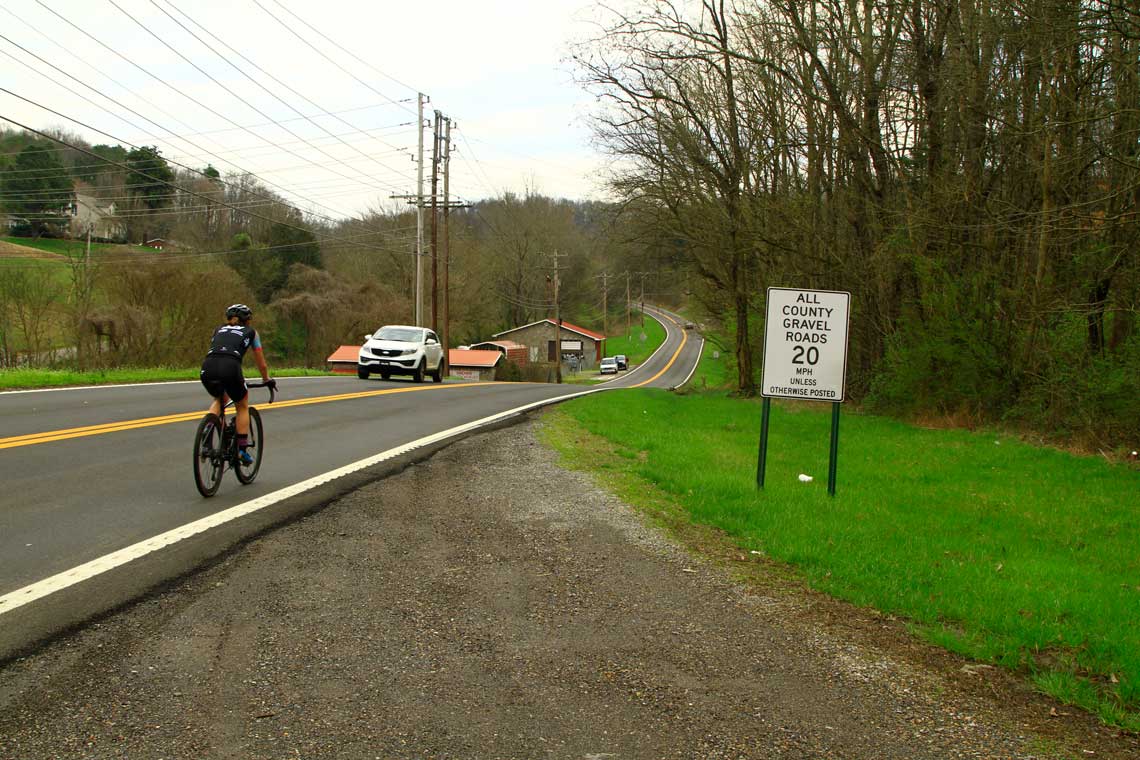 4. Casual Hot Springs Ride
Route Link: https://ridewithgps.com/routes/33183467
Length: 27.3 miles
Elevation: 1,844 feet
Wanting a casual day of the best gravel in the Appalachian Mountains? This is the ride.
The ride starts out of Hot Springs, North Carolina where you can grab a coffee at the Artisun Gallery and Cafe before the ride. It's a casual flat start alongside the French Broad River before starting the climb up Paint Mountain Road. This is one of my favorite gravel roads with some of the best views around. Paint Mountain Road descends down to Houston Valley Road where you ride pavement for a mile or so before taking a right and doing a short climb to the top of Lower Paint Creek Road.
Lower Paint Creek Road is a beautiful gravel road alongside Paint Creek with views of waterfalls and swimming holes.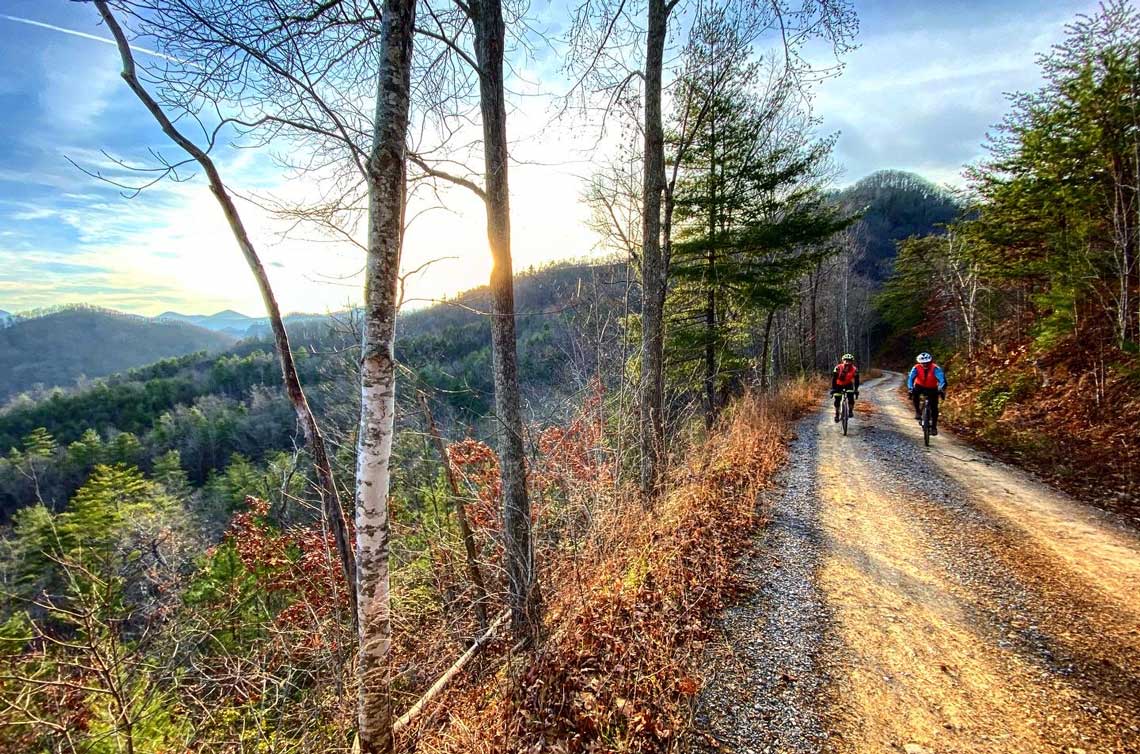 Want more tips?
I am always down to give advice to any visitors coming to the area to explore. Hit me up @kasodip or by email: kayseearmstrong@gmail.com