Best Gravel Bike Routes in Northwest Arkansas
After moving to Bentonville in Northwest Arkansas (NWA) about a year and a half ago, one of the first things I did was jump on the Strava heat map to see where people liked to ride. Exploring on two wheels is one of my favorite ways to learn about a new place and to get acquainted with the local layout. After plotting out a loop and uploading to my bike computer, I set off on my Liv Langma road bike. Not too long into the ride, my route diverted me onto an unpaved road. Having lived in New England and California where the unpaved roads are really no sweat on a road bike, I didn't think much of it. As the road sloped downhill, golf-ball-sized sharp rocks pinged all around and suddenly a loud pop and spraying sealant had me slowing to a halt. My poor road tire had exploded on the Arkansas gravel.
Gravel in Arkansas exemplifies why gravel is its own discipline. Gravel riding here is not just rogue road biking. Arkansas gravel is chunky, loose, and razor-sharp. The groads are steep, remote, and endless. There's hardly any traffic or commerce on the gravel roads and they are often flanked by bubbling creeks or vine-entangled woodlands. The bike handling to navigate them safely requires being light on your feet over sharp rocks, having excellent bike-body separation and body position around loose corners, and laying down serious power to grind up steep climbs. Gravel riding here is simultaneously serene and rowdy.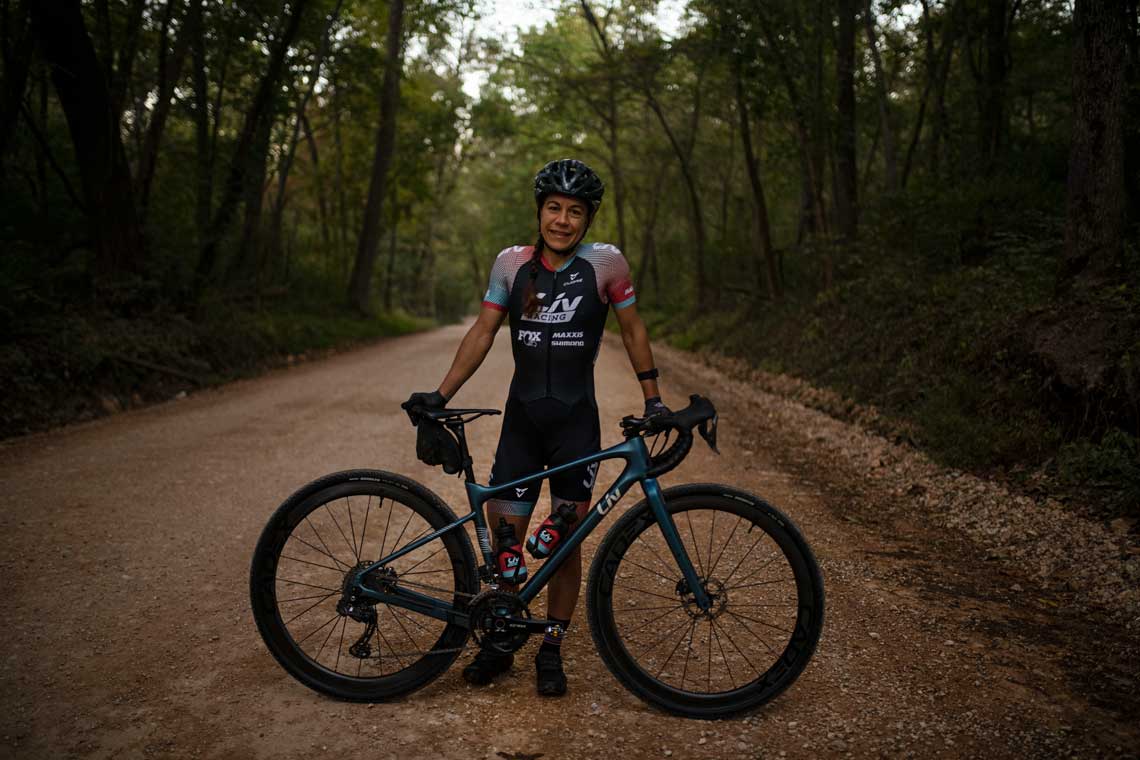 The Liv Devote is my choice for exploring gravel routes in NWA.
Unlike the coastal regions where I have lived previously, in NWA the gravel sprawls in all four directions. To the north are the punchy hollows where the lower groads double as river beds; to the west are the smoother and flatter routes toward Oklahoma; to the south are the longer climbs and descents of the Fayetteville region; to the east the routes dart in between the appendages of the dragon-shaped Beaver Lake.
As long as you have good booties and a thermal jacket for winter, and a good hydration plan for the hot and humid summers, the riding here is year-round. So whether you're into riding through dozens of species of wildflowers during long hours of summer daylight, the kaleidoscope of autumn foliage on a cool fall morning, or escaping the harsh winter wind on tree-covered gravel roads, you're sure to find a gravel route you'll love in NWA.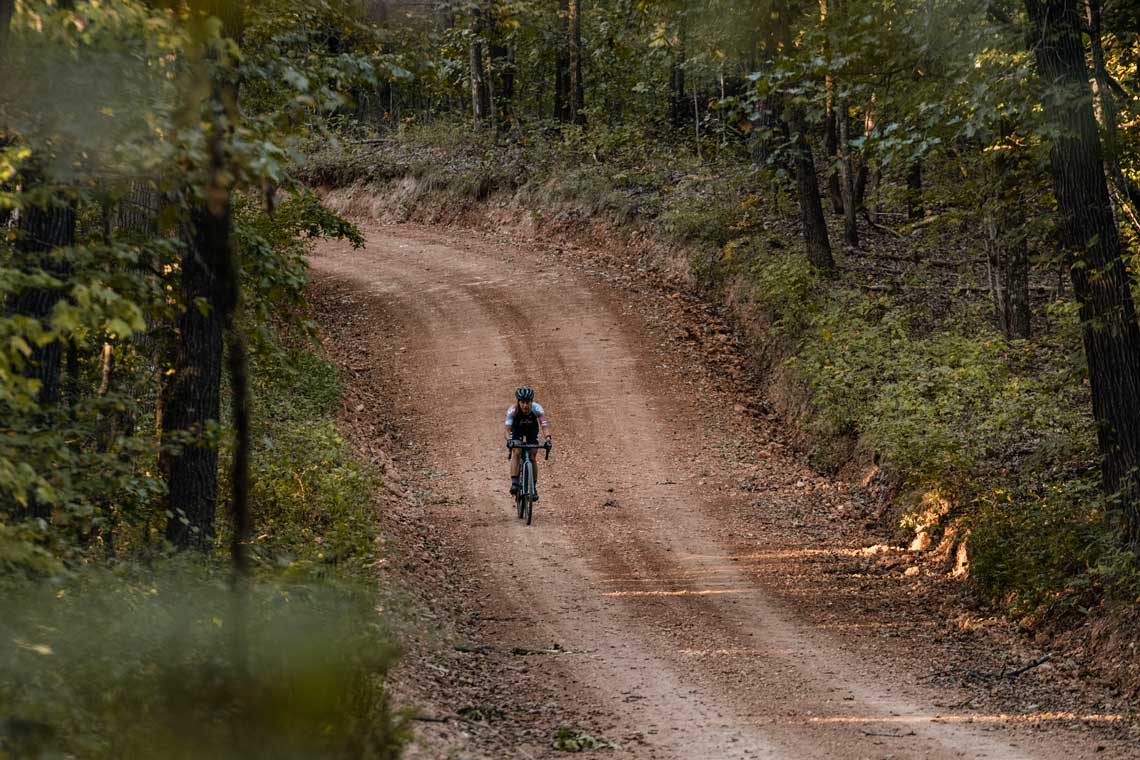 Bike Shops
Lewis and Clark Outfitters is the local Liv dealer with locations in Rogers and Springdale.
If you find yourself in Bentonville, The Meteor Bike Shop and Café offers the fastest turn-around for bike repairs, has all the supplies you need (ride food, tubes, chain lube, etc.) and is the meet point for various group rides.
If you're looking for convenience, Revolution Mobile Bike Repair is another option if you need service on your bike or bike parts. Book online or call to set up an appointment and Drew will meet you at the time and place of your choosing.
Food and Beverages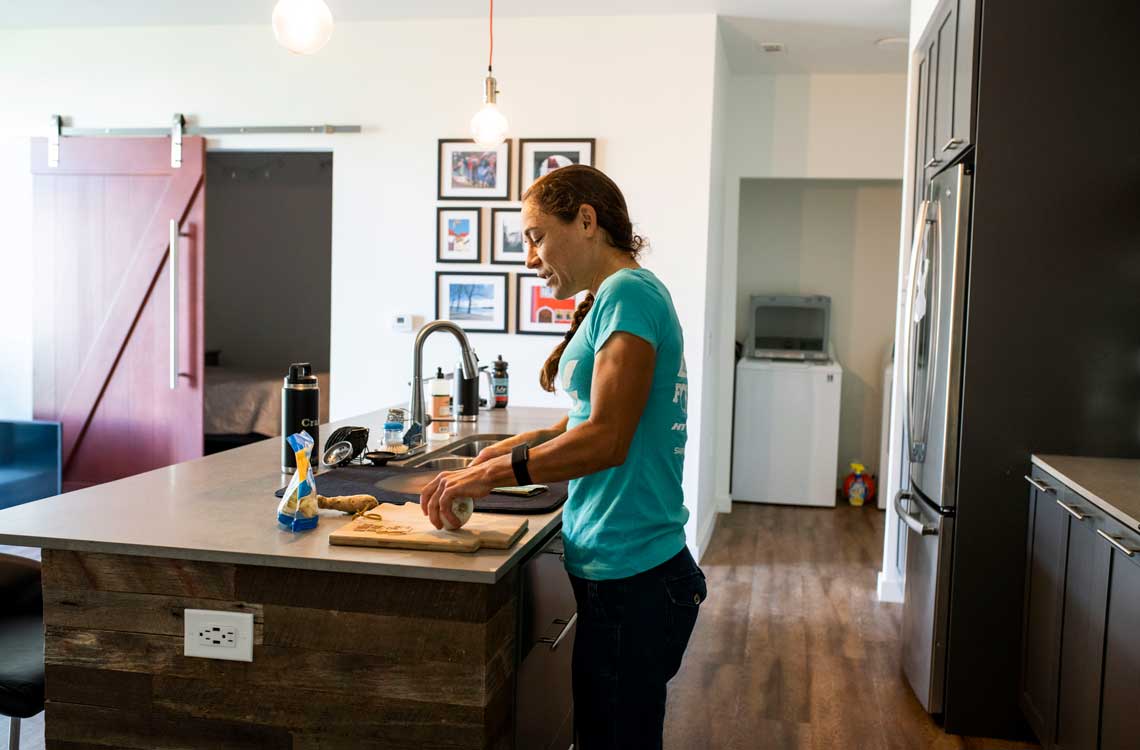 Other Attractions & Lodging
Crystal Bridges is a world class art museum founded by Alice Walton that integrates art and nature in a very unique combination of indoor space designed by architect Moshe Safdie and outdoor exhibits on the museum property.
The Momentary, a satellite of Crystal Bridges, is a multidisciplinary space for visual and performing arts, culinary experiences, festivals, and artists-in-residence.
21c is the Crystal Bridges Museum Hotel, if you're looking for an upscale hotel right downtown. However, there are ample Airbnb's in Bentonville and Bella Vista that are convenient to good riding locations and I would recommend booking one of them!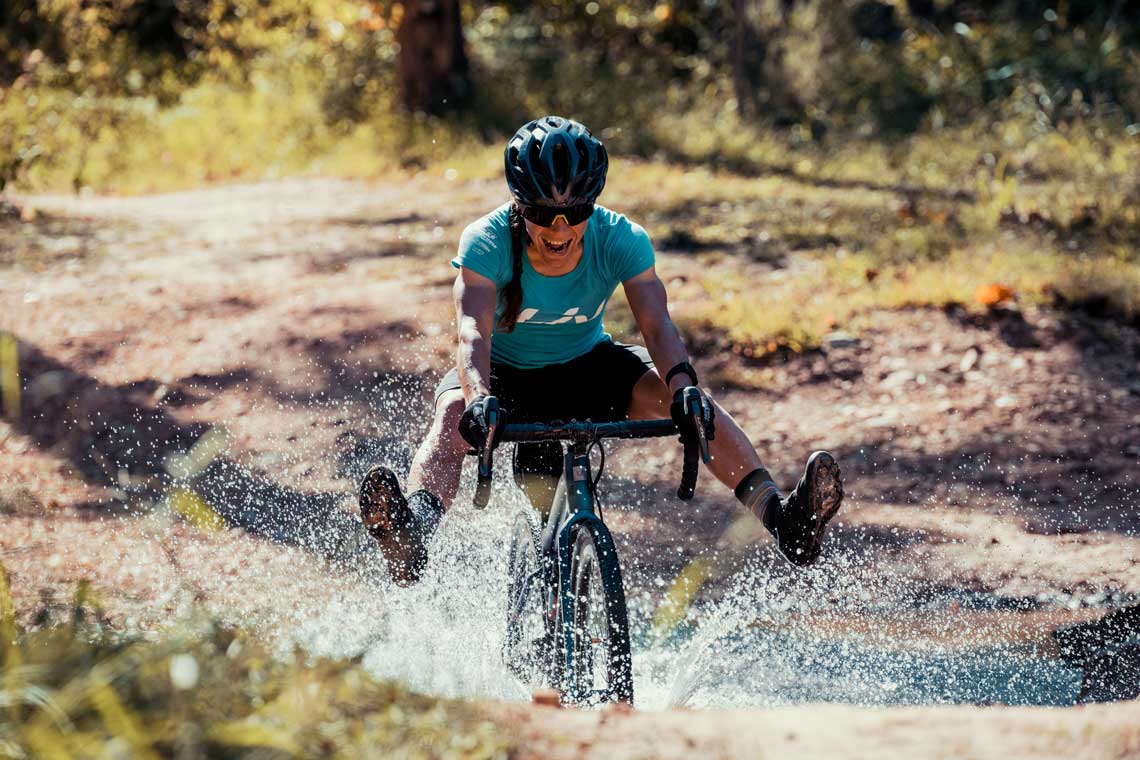 Northwest Arkansas Gravel Routes
Most of the "routes" in NWA are pretty malleable: by that I mean that there is such a thick network of gravel roads that there are multiple ways to get from point A to point B. (The Hazel Valley area is much more remote so there are just fewer roads to choose from). What I've shared below are great routes, however, these are not the only ways to ride in each of these areas.
1. White Oak Loop
Route Link: https://www.strava.com/routes/2753761695985042456
Skill Level: Intermediate
Length: 48 miles
Elevation: 3,723 ft
This route combines some climby roads right off the start with some more downhill cruising in the second half. You'll exit Bentonville via J Street which turns to gravel about two miles into the route. Two descents and a solid climb will start things off. At the bottom of J Street, you'll turn left onto pavement briefly before embarking on another gravel climb up Gooseberry. After crossing Plentywood you'll descend Gooseberry and take a left, then shortly take a right up a steep paved climb and descent.
You'll get a little break from steep climbs on McNelly road and the gravel Mariano Road. After zigzagging out to Route 94, cross and begin a long descent down the gravel White Oak Road. Rest now, because shortly you'll start a steep climb into a false flat sector before turning right onto West Mountain and descending down to Route KK. A right on KK, then quick left onto Mountain Road brings you to the longest climb of the day, stretching over four miles. The beginning is the steepest part.
Once you turn right onto Farm Road 2280, you'll get the reward of five miles of descending. A brief climb up to London road is followed by some ups and downs before emerging onto Gann Ridge Road. From here you'll turn south and head mostly downhill as you link up with Sugar Creek Road and head back to J Street. You'll take a left onto J and retrace your route into town.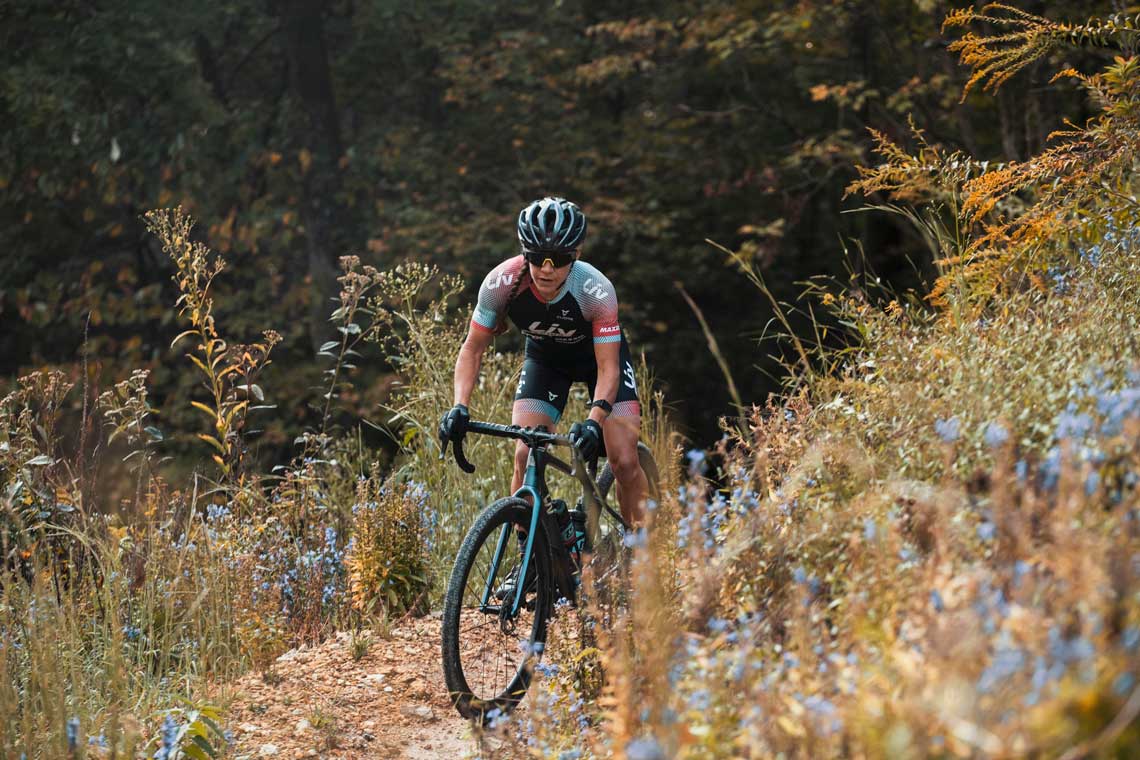 2. Gravel Plus :)
Route Link: https://www.strava.com/routes/2753751474259240600
Skill Level: Intermediate to Advanced
Length: 31 miles
Elevation: 2,812 ft
I call this route Gravel Plus because it includes all kinds of terrain: gravel roads for sure, also some local-knowledge-only double-track, and some single track that is part of the Little Sugar Trail System. Some of my favorite gravel adventures involve trying to find new connectors and secret passageways on my Liv Devote. Be ready for adventure!
You'll start on paved roads to get you out of town, then duck down a gravel access road toward Coler Mountain Bike Preserve. Check out the cute farm animals as you pass! You'll descend the access road down to a stream crossing and emerge on the paved bike path through Coler. After this, you'll have another bout on pavement as you climb up Punkin Hollow and continue north. At 7.5 miles, you'll take a left and quick right on Ingleborough as you head toward a chundery gravel descent and subsequent climb. After descending a steep paved road, you'll take a left onto Beckett and then a right onto Deer (not signed!) onto some of the most scenic local gravel. At the top of Deer, a right turn onto Faux brings you through a wooded, red gravel section and up a steep loose climb to King. Taking a right on King brings you down to a paved road Chelsea. Don't get confused as Chelsea is a horse-shoe shaped road that you will see multiple times during this route!
Get a nice drink and snack as you enjoy some smooth, flat road before you duck left onto Tunnel Vision and a quick right onto Uphill Both Ways, single track mountain bike trails. You can take the trail and/or Chelsea as they parallel each other for a while. Eventually you'll climb up a switchback trail and cross Huntley Road, then take the blue berm trail descent to where it T's back into Uphill Both Ways. After ducking down into the ravine, you'll climb a somewhat techy rocky trail up to Route 340 / Lancashire Boulevard. Take 340 right all the way to the golf course, then take a right onto Chelsea. Almost immediately you'll see the Tunnel Vision trail head on the right; enter the trail and climb up and past the waterfall. Great photo op here!
You'll climb up a series of berms to Churchill Road. Take a left then a right back onto… yep, Chelsea! You'll take Chelsea two miles until you see the Tweety Bird Parking Lot on your right at the bottom of a long descent. Take the Tweety Bird Trail left entrance, then watch for the Tweety Bird trail marker a half mile down. When you see the post, take a left up the steep, faintly visible single track. This climbs up steeply to a gravel road, take either fork. Eventually you'll arrive at, you know it, Chelsea!
Descend Chelsea for a half mile and take a left onto Tudor and another left behind the gate onto the double track. You'll then traverse a riverbed and finally climb up a very steep double track that dumps out onto Rockingham, a paved road. Follow this right all the way out to Chelsea again!
Left on Chelsea and left onto Arthur will bring you back toward Bentonville. You'll backtrack nearly the way you came except you'll skip the detour through Coler on the way back.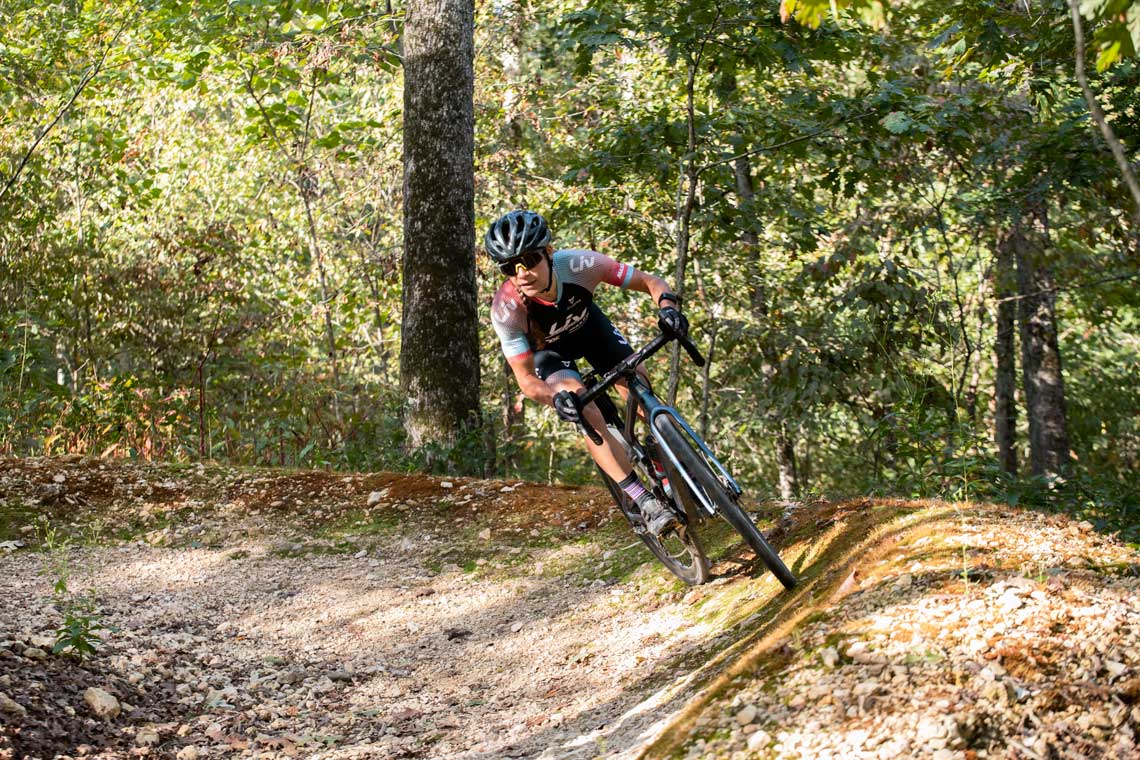 3. Hazel Valley Gran Prix Gravel Loop
Route Link: https://www.strava.com/routes/2729472780780641328
Skill Level: Intermediate to Advanced
Length: 53 miles
Elevation: 6,400 ft
This route will take you through beautiful National Forest land, with an especially beautiful vista overlook at the top of the third and last major climb.
Park in the gravel clearing at the corner of Hazel Valley Road and Olive Road.
The route starts with a short, flattish section of gravel, but brace yourself – less than three miles in you will be greeted by the steepest of the three major climbs on route: one mile at 10 percent grade. Once you get to the top, you will have a long flat section followed by a rowdy and fast four-mile descent.
You'll then find yourself deep in the Ozark-St. Francis National Forest with the second major climb: a four-mile ascent up Bidville Road. After dropping back down Hurricane Creek Road (watch out for the switchbacks!), the last major climb is six miles up to White Rock Mountain Overlook. Here you'll do an out-and-back to the overlook with expansive vistas of the Ozarks. Have a snack at the viewing platform and snap photos of the bluffs and forested mountains.
Even though you've conquered the three major climbs, you're work isn't done! There are several shorter, punchy climbs that will still challenge you as you tackle the second half. The very last few miles are an invigorating descent on smooth pavement.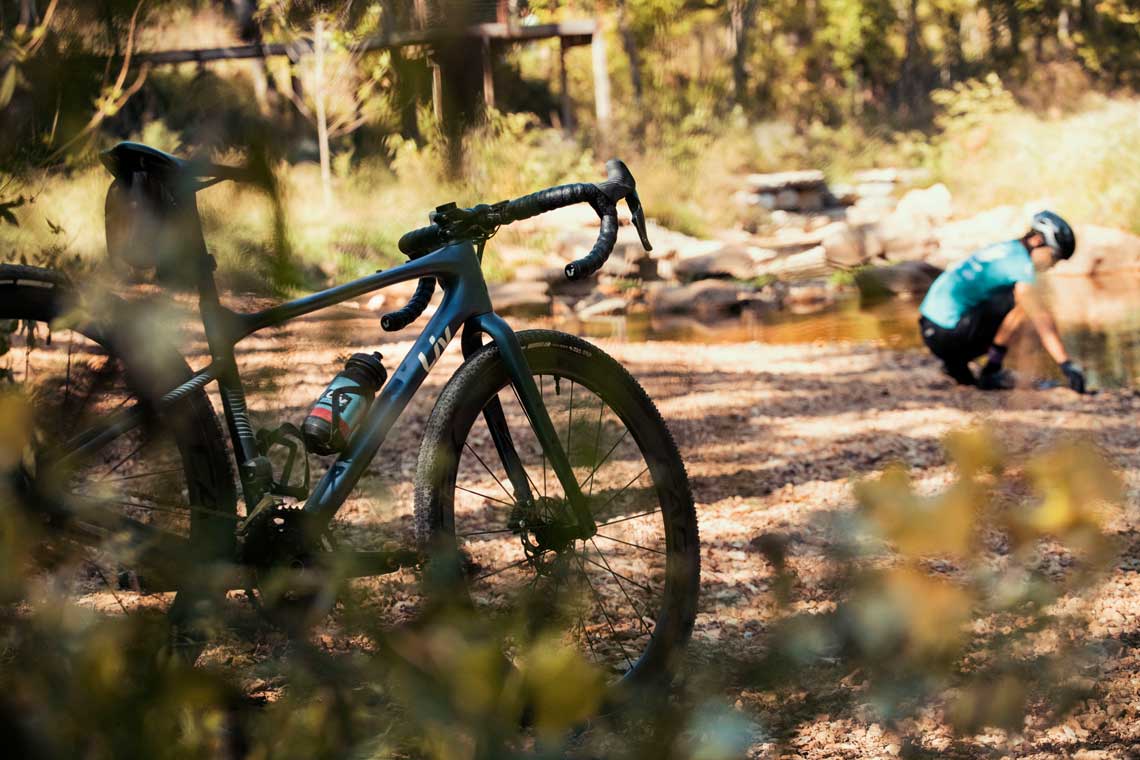 4. Butler Hollow Loop to Eureka Springs
Route Link: https://www.strava.com/routes/2753753380114826264
Skill Level: Advanced
Length: 101 miles
Elevation: 7,296 ft
This century ride has so many highlights: the North Old Wire Road meander through the beautiful Pea Ridge Military Park, the Butler Hollow ten-mile gradual descent through Roaring River State Park, the sneak through the Victorian old town of Eureka Springs, and the local-knowledge-only/ leg-crushing climb of Spider Creek and Mystic Warrior gravel "roads."
There is a decent amount of pavement interspersed in this route, but use that time to spin the legs a bit faster, take in some hydration and nutrition, and clock some faster miles.
Starting in downtown Bentonville, you'll exit via the J Street gravel road which is the beginning of the Epic Rides Oz Trails Off-Road. Then you'll head out Sugar Creek Road with a short detour up Ryan Road and across Harris before descending back to Sugar Creek. Sugar Creek is a gradual climb as you head east, and you'll keep climbing as you take a left on Byler and top out at Route 62. Cross this busy road carefully, then you'll take North Old Wire Road through the beautiful forests of the military park. After a left on Limekiln, North Old Wire continues after you cross Gann Ridge Road. This gravel road unexpectedly turns into smooth, lovely pavement as it climbs a steady but gentle grade up to Seligman, MO. Fill up your water at the gas station here!
As you exit Seligman, you'll take a left onto Butler Hollow which descends very gradually through a state park. Enjoy the scenery! From here you'll take a paved route into the tiny town of Beaver where you'll cross a historic suspension bridge affectionately nicknamed "the Little Golden Gate Bridge of Arkansas." Get ready to climb as you make your way toward Eureka Springs. The hills are steep in this area.
Feel free to detour through the quaint old town of Eureka Springs or continue on through as you climb up to Route 62 – take it single file until you take a left on Route 187. At this intersection there is another gas station water fill-up option. You'll net descend down to Beaver Lake, cross the causeway onto Dam Site Road. You won't be on this for long before the gravel adventure recommences: you'll take a right on Spider Creek, do a crazy descent, traverse the valley, cross a unique old metal bridge and climb up an extremely steep gravel hill! Once you crest the steepest part, it keeps going. This will bring you back up to the paved Indian Creek Road.
You'll take a right and cross 62 eventually before doing a loop north and coming back to cross 62 again. A short gravel sector will emerge across from Gann Ridge Road, a rolling paved road that will take you back west toward Bentonville. A left on Patton brings you back down to Sugar Creek. You'll take that all the way to the end and retrace your route back into town.