At Liv, we create bikes for every woman – from lightweight city bikes through to dedicated off-road machines, we have plenty of options if your budget is £500 or below. Read our guide to help explain the differences and find the one that's perfect for you.
Alight
For riding on-road or into town, the Alight range delivers superb performance in a versatile and lightweight package. The range starts at just £349 for the Alight 3, with the 'city' version available for £399 – this comes equipped with a fender, rear rack and kickstand, making it ready-made for those longer weekend adventures.
The Alight is available in either rim brake or disc brake options. Disc brakes generally have better-stopping power over rim brakes, especially in wet conditions, so well worth the upgrade.
Ideal For: General road riding, canal paths and cycle routes with the family, commuting
Flourish

The Flourish is a lightweight and elegant town bike in the classic European style, with a step-through frame design making it easy to get on and off. The bike comes with 38mm tyres which is ideal for both road or canal paths and the upright riding position combined with a spring saddle makes it a relaxed yet stable ride as you cruise around your local bike paths.
There two models available under £500 – the Flourish 3 (£425) or the Flourish FS (£499). The difference? The FS version has a suspension fork and a suspension seat post, making it even more comfortable to ride. Plus, it comes supplied with a rack fitted as standard, so it's ready to take you on longer adventures straight away.
Ideal For: General road riding, canal paths and cycle routes with the family, commuting
Rove Disc

Probably one of the most versatile bikes in our line-up, the Rove disc is perfect for riders who want to do a bit of everything. From road rides, farmers tracks through to light forest trails, the Rove Disc is designed to take you wherever you point the front wheel.
The frame is built using lightweight aluminium, making it easy to manoeuvre. The flat bars, front suspension and disc brakes provide generous stability and capable comfort so that you can focus on the riding.
Starting from £449, the Rove Disc is a fantastic choice for plenty of new and experienced riders alike. The Rove 3 Disc is available for £499, and the extra spend gets you an upgraded Shimano drivetrain and Suntour fork.
Ideal For: canal paths, cycle routes with the family, light trails
Bliss

The Bliss is a hardtail mountain bike equipped to handle anything. Although it's similar to a Rove, the Bliss can handle more off-roading, so if you fancy yourself as more of a mountain biker but still want to have versatility, then the Bliss could be the ideal choice.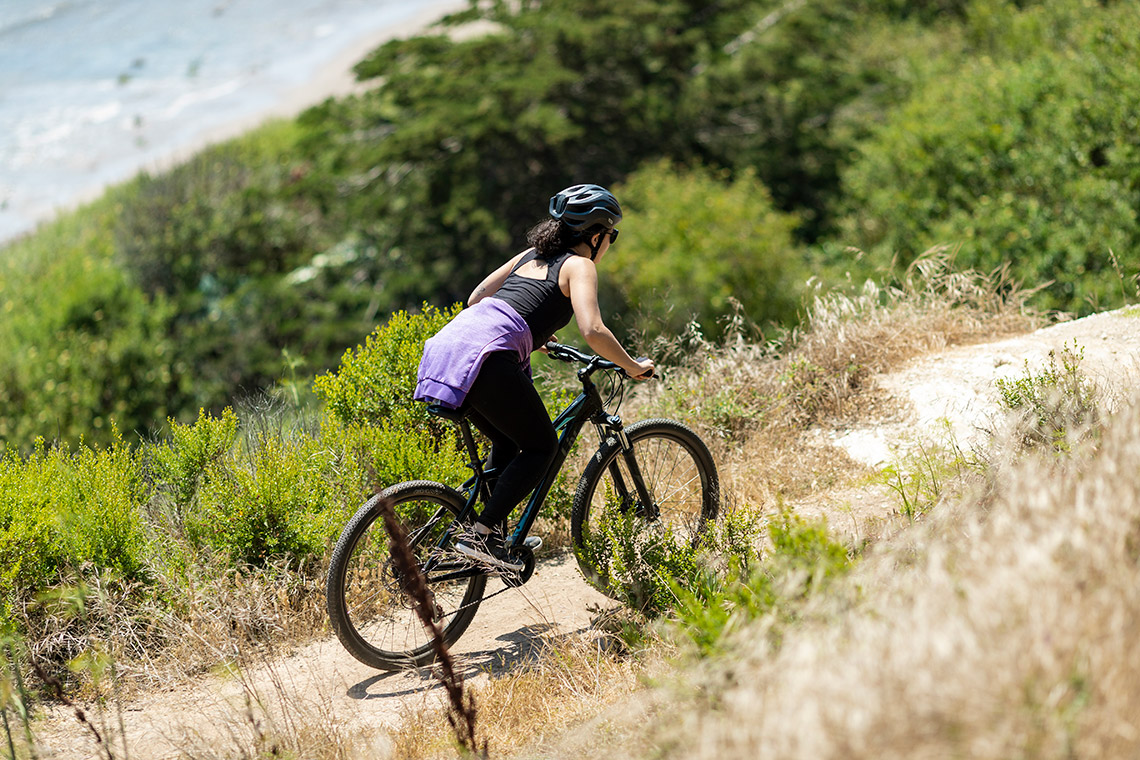 Another neat feature of the Bliss range is the smaller sizes come equipped with 26" wheels. For XXS & XS riders, this provides a better fit and makes the bike easier to handle, which makes it the ideal bike for children who have outgrown their kid's bike, but not quite ready for a full adults' bike yet.
Starting at £365, the full Bliss range is available under £500, so there are 3 excellent models to choose from, all the way up the top model at £449.
Ideal For: canal paths, cycle routes with the family, light trails
Tempt

The Tempt is an out and out mountain bike, featuring a lightweight aluminium frame and a 100mm front suspension fork to soak up the trails and dirt paths. We'd recommend the Tempt range if you want a lightweight mountain bike that can handle a weekend at the trail centre, but equally comfortable on a ride with the family.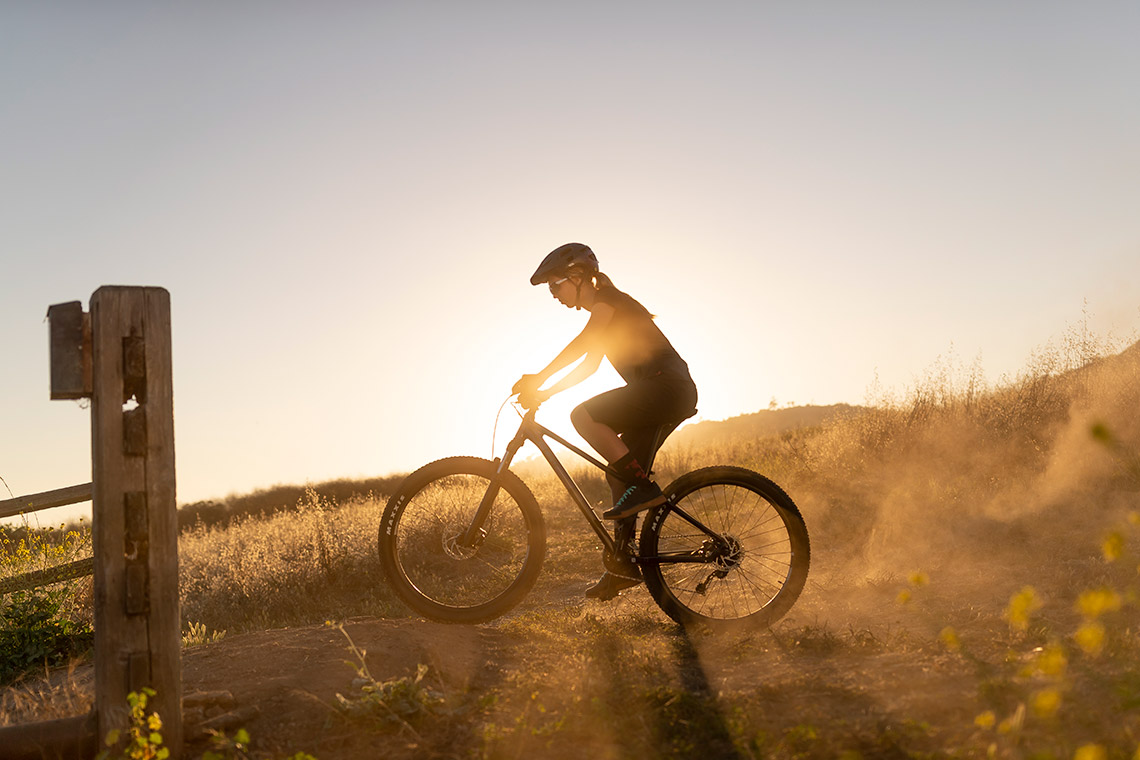 The Tempt 3 is available for £475, and would be one of our top recommendations for anyone looking at getting into mountain biking or off-roading.
Ideal For: trails, dirt paths & bridleways, gravel tracks
So there's our roundup of every Liv bike you can get for under £500, and there's plenty to choose from – which one you go for depends on what type of riding you'll be doing. Every Liv bike is available with a lifetime frame warranty, free home delivery and hand-built by a local Liv authorised retailer, no matter the price point.
Keep up-to-date with all the latest Liv Cycling news by following us on Instagram @LivCyclingUK, Twitter @LivCyclingUK or like us on Facebook.