Liv ambassador Megan McDonald talks to us about her experience with using a power meter and how it helped take her cycling to the next level in terms of performance. If you're unsure if a power meter is right for you, Megan outlines what a power meter is and how it can help you no matter what your cycling level is. 
For about 4 years now, I have been training to Power with heart rate, and it really has changed the way I train, making it more specific. I would say upgrading your bike to having a power meter can be the biggest game-changer in your cycling journey. Below, I have compiled some information highlighting what power is, why it's important and how it can upgrade your cycling game.
Power meters are made from a strain gauge that measures torque. This is then combined with velocity to calculate power in watts: Power = force x velocity (the force is you pushing against the pedal, and the velocity is how fast you can turn the cranks).
Power meters come in many different styles, and they come in various styles that can be installed across a range of places on the bike, such as a bottom bracket, the rear hub, a crankset, or the pedals. A dual-sided crank-based power meter (like the Power Pro) is one of the most accurate, as it measures both pedal strokes rather than some of the single-sided options on the market.
When your power meter is installed and calibrated, you're ready to go! The information the unit provides is then displayed in 'watts' on a cycling computer as you turn the pedals (most Garmin/Wahoo units can display power, but it's always worth double-checking as some of the lower end computers do not work with power meters).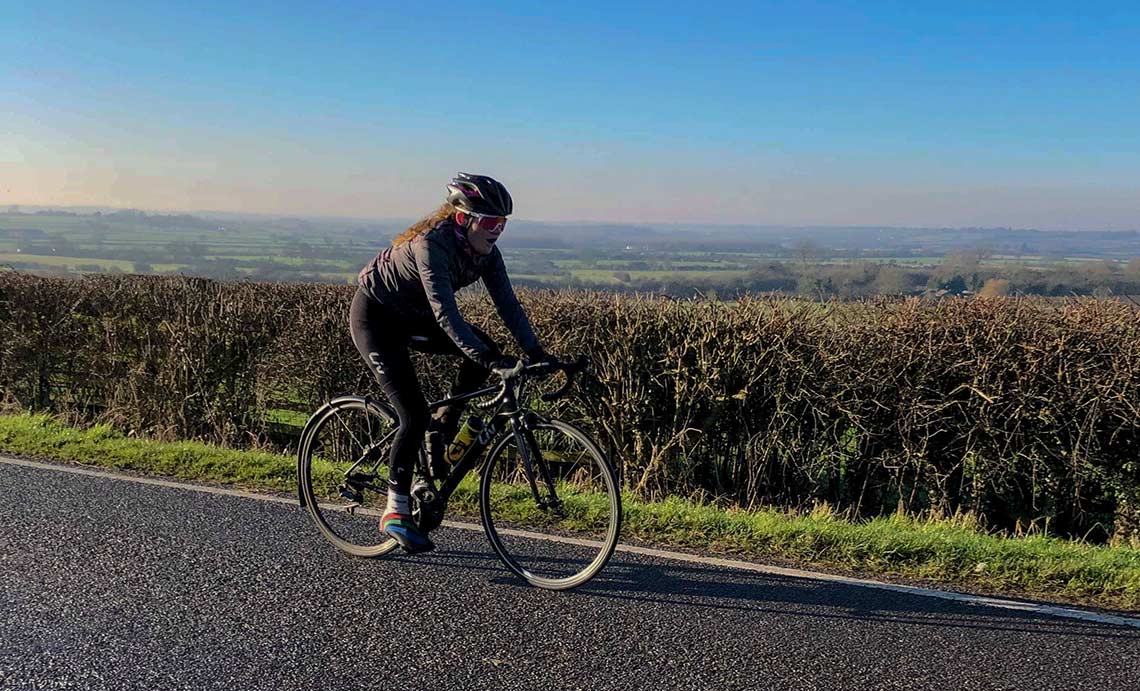 Watts are an accurate way to measure your effort since they show the actual workload your body is producing in real-time compared to heart rate, which is your body's response being a delayed reaction.
Measuring watts are also an instant response to a change of effort, compared to heart rate, which takes time to respond. For example, going from riding on the flat to up a hill, where the watts will instantly change while heart rate will start to increase slowly as you put in more effort while riding up the hill.
Your training zones will be more accurate when you use power if used correctly. I recommend using an accurate test that gives you a Functional Threshold Power (FTP). This is the watts an individual can maximally push for 60 minutes. The recommended test is the 20-minute version; however, there are various other methods available, so you can find one that works for you.
Once you've completed your test, you can then accurately use power zones to train and race, or even just improve your general riding. For example, if your FTP is 200 watts and you plan a long ride on the weekend, you want to keep this around your 'endurance' zone, which is 56-75% of your FTP, which in this example would be 112-150 watts. You can then be careful not to exceed this on your planned long ride.
This is just one example of how you can use power to train accurately, but there's plenty of further reading that can be done around using power zones effectively. I recommend using the power zones, as well as HR, to maximise training and understand how your body is responding. Comparing and understanding these two numbers will make your training very specific to you.
If you want to improve your performance on the bike while monitoring your form/training and fitness, then a  power meter is absolutely essential!
Browse our power meters, available for £799.99 and available with 0% finance or pay in 3 interest-free instalments with Klarna.
Keep up-to-date with all the latest Liv news by following us on Instagram @LivCyclingUK, Twitter @LivCyclingUK or like us on Facebook.