One of the biggest and best advantages to E-Bikes is that they make riding accessible to people who perhaps wouldn't choose to cycle, or maybe are unable to cycle, without that little bit of assistance that an E-Bike offers.
We see E-Bikes as a tool that can expand what a rider is capable of doing, how far and fast a rider can go and perhaps most importantly – making the journey more fun! Our range of mountain Electric Bikes provides the best stepping stone to a whole new world of off-road riding.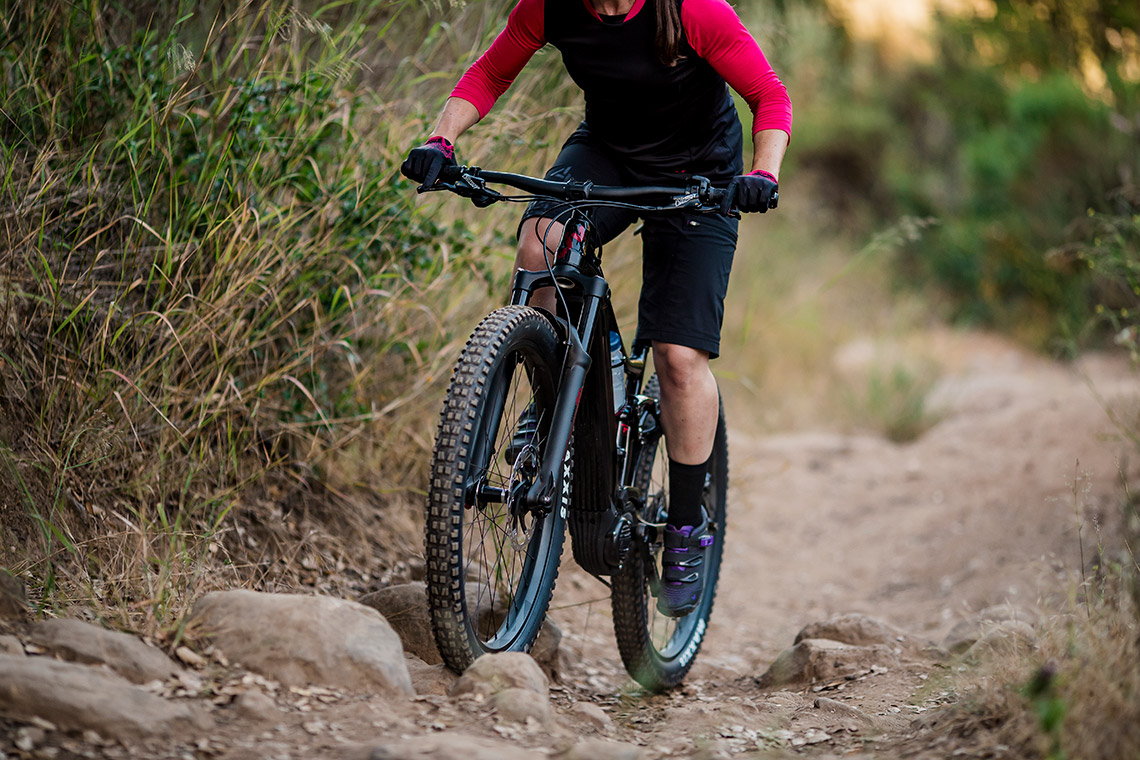 The pedal-assist technology that we use in all our E-Bikes provides much-needed assistance when it comes to getting to the top of downhill runs. The PedalPlus 4-sensor technology system measures exact pedal force and seamlessly delivers the appropriate power boost for pedal assistance that feels natural and smooth on all types of terrain. Using speed and torque sensors, along with motor and pedal rotation sensors, PedalPlus 4-sensor technology produces even power across the entire gear range – just what a rider needs to get to the top of the run.
Importantly, the rider has enough energy to enjoy the fun bit – going down the hill! The SyncDrive Sport motor on the Embolden E+ delivers up 350% of rider support whilst the SyncDrive Pro motor on the Intrigue E+ will deliver up to 360% of rider support – both considerable amounts that can make a difference to your energy levels when trail riding.
Thanks to the Panasonic battery on all our E-bikes, riders can travel further than they usually would be able to. This battery makes trails and tracks accessible to people who otherwise may struggle to ride them. Riders can explore new terrain, perfect their skills and practise technique all safe in the knowledge that the battery and motor are there to support them.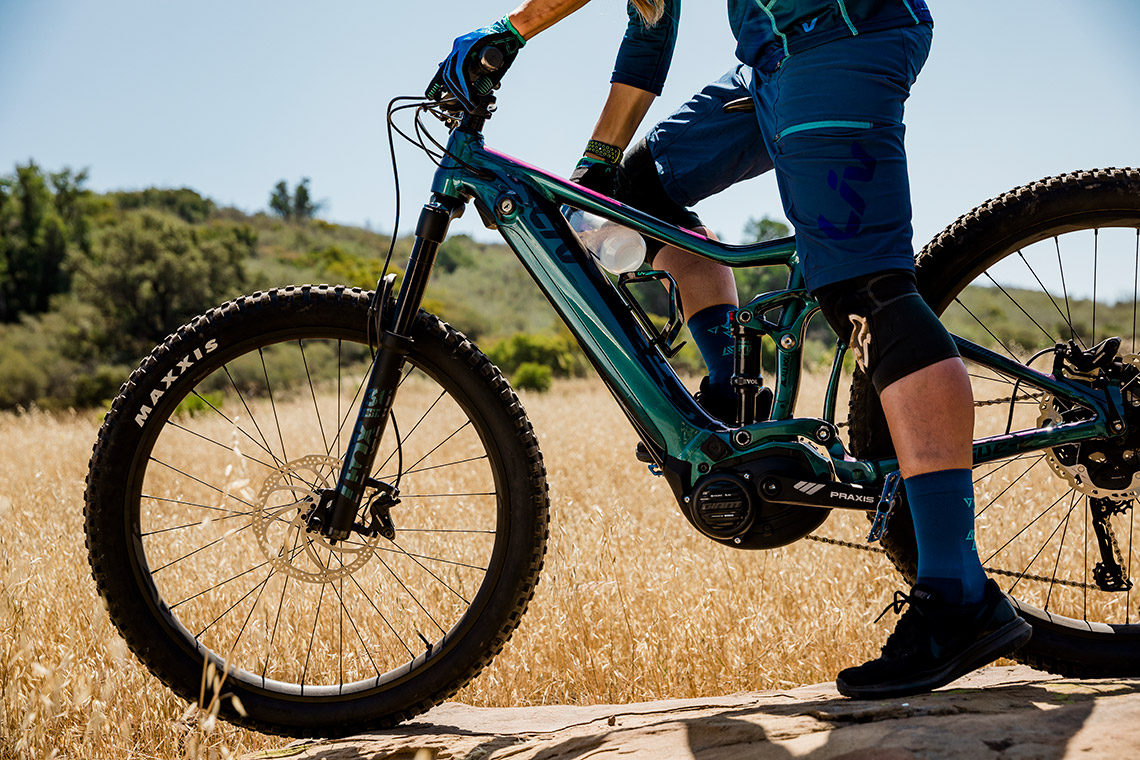 Our E-Bikes also have the added advantage of a control display meaning there is no need to purchase a cycling computer. Our RideControl ONE panel helps you change support modes at a press of a button and has been updated to include navigation, heart rate monitoring and a clock. With this new system, Liv E-bikes can automatically adjust pedal support to maintain your desired heart rate, whether you are interval training or avoiding over-excursion, a feature that could be useful to the new off-road rider. The RideControl EVO also features wireless connectivity, allowing not only firmware updates, but also viewing of incoming messages, phone calls, and emails on screen.
One thing that does need to be highlighted - E-Bikes can improve your fitness and riding ability. Since the motor assists the rider (and you have the option to choose how much assistance is providing), the rider still has to do work to reap the benefits and as a result can build fitness.
It's also worth noting that an e-mountain bike won't hinder your ride at all. The battery has been strategically placed to ensure a low centre of gravity, so the bike is balanced and handles like a regular mountain bike. The suspension doesn't differ because it's an e-bike (130/120mm for the Embolden-E+ and 150/140mm for the Intrigue-E+), the drivetrain also isn't impacted, neither are the powerful hydraulic disc brakes, and both ranges offer a model featuring a dropper seatpost. In fact, our e-mountain bikes aren't that different to a regular off-road machine, but with the added assistance to help you ride longer on the trails.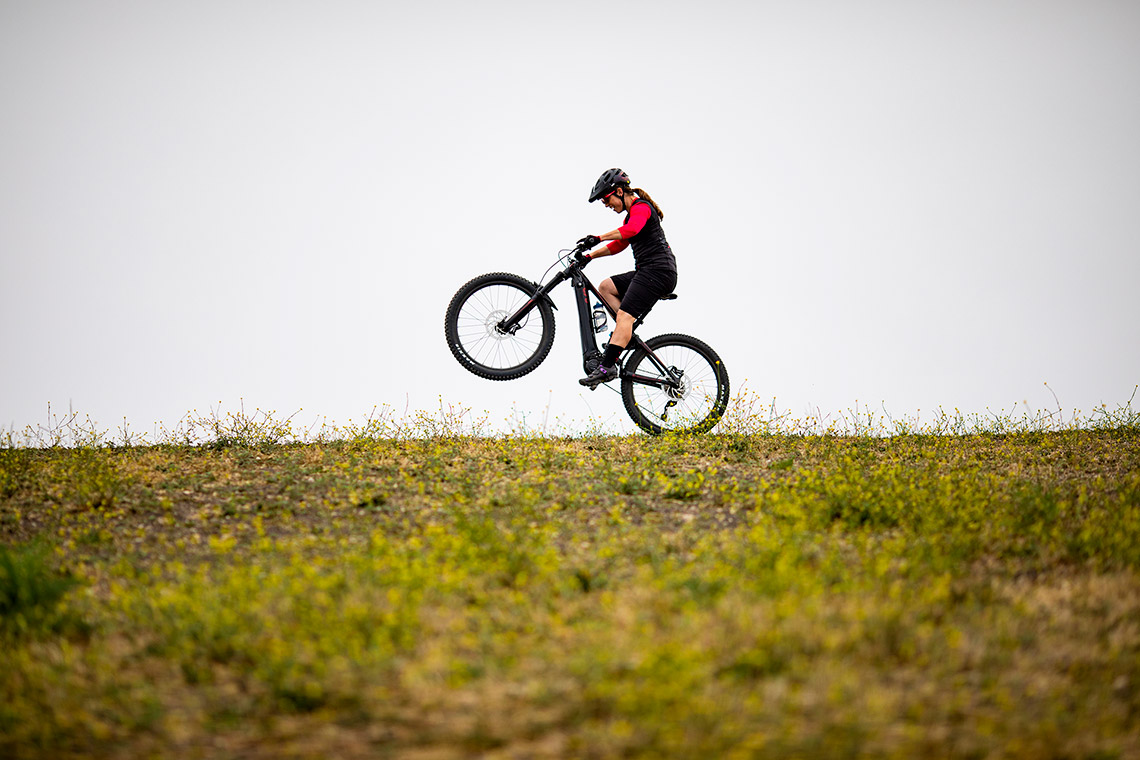 You can keep up-to-date with all the latest Liv Cycling news by following us on Instagram @LivCyclingUK, Twitter @LivCyclingUK or like us on Facebook.