Liv Presents: Women's Ride Out with Gemma Sampson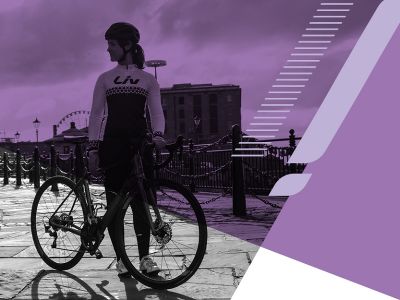 When
12 May
Where
Giant Store Liverpool: 9am
Join Liv Ambassador
Gemma Sampson
AKA 
Dietitian Without Borders
for an ALL women's ride out with
Giant Store Liverpool
at 9am.
Meet outside the Giant Store Liverpool shop front at 9am - we will be leaving at 9.30pm.
The 100km route will combine both hills and flats and will go into Delamere, with a café stop at the Baltic Social and Delamere café. The ride should take approximately 4-5 hours.
Please note, spaces are limited to 15-20 ladies so don't miss out!
You can view the route here:
https://ridewithgps.com/routes/26892103
This ride is aimed at women who are striving to increase their cycling distances, maintain their energy and fuel for longer rides.

Gemma will be also teaching you about riding in a large group, communicating well with cyclists in the group as well as with cars on the main roads.

Sound interested? Sign up for FREE here: