Our women's triathlon bikes are designed to fit, offer aerodynamic positioning, and allow you to keep your mind on the ride. The women's-specific Avow range are aero triathlon bikes, tuned for female riders. That means you can ride with confidence, stay comfortable, and know you can ride any distance at speed, without worrying about the performance of your bike.
For competitors, our triathlon bikes can be counted as a trusted companion for competition and training. The Avow range has two models, the Avow Advanced and Avow Advanced Pro. We're proud to say we've created the world's first women's-specific triathlon bike. Created using our 3F Design Philosophy, we've considered our data and athlete feedback to design the geometry to complement and elevate how a woman's body performs. Whether you're competing or out on a training ride, Avow is with you, every pedal stroke of the way.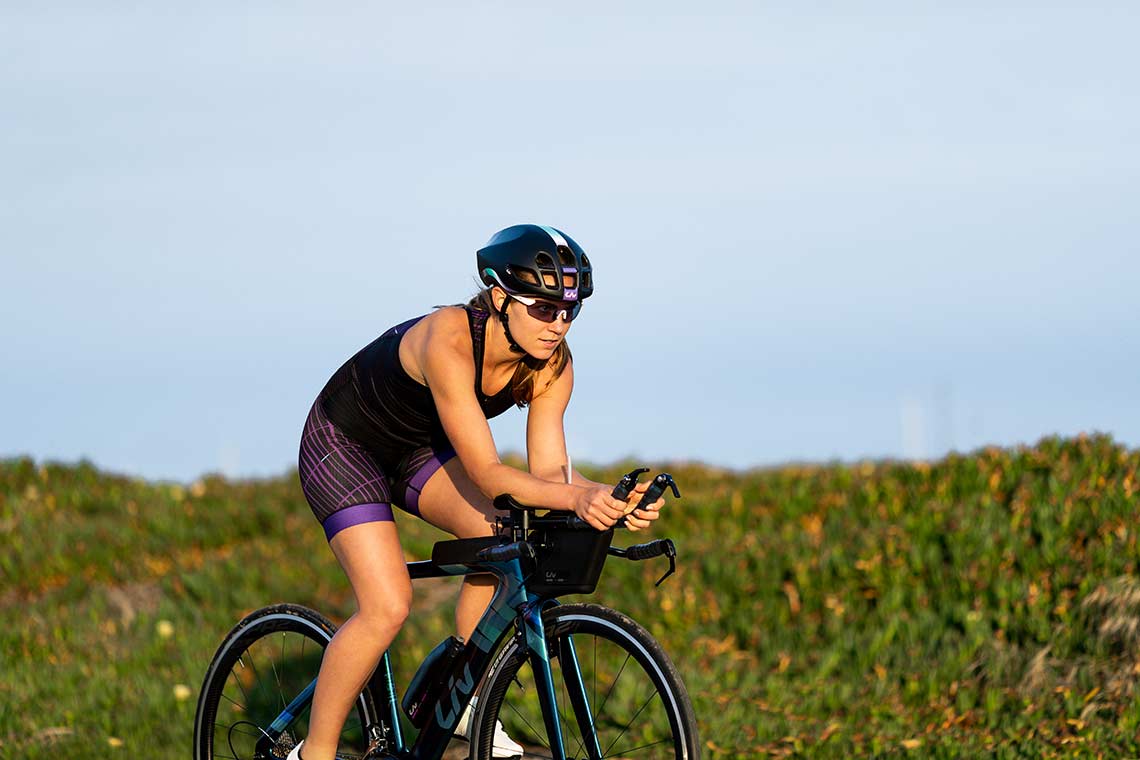 No matter your discipline, whether it's time trial or triathlon, Avow is designed to maximise your power, aero position and speed, offering various options for body position to allow you to perform without compromise. Our women's-specific design means we build from the ground up, making sure each bike allows for the ideal posture for the type of riding it's intended for. The Avow Advanced is a lightweight carbon bike with comfortable touchpoints, giving you the ability to focus on riding and performing to your best. Each Avow is designed to help you get the most out of your riding and enable you to maintain the most aero position to slip through the wind.
Our Avow Advanced Pro is truly aero, designed to consider the finer details by integrating hydration and storage into the frame. The lightweight, carbon frame is specced with aerodynamic wheels, bar and fork that creates less wind resistance to allow you to save energy for when it counts. The extensions give you the ability to adjust your position and fine-tune your ride while keeping your position as aerodynamic as possible. Our SpeedControl braking system offers powerful stopping to keep you in control. All in all, the Avow is a perfect companion for any long-distance triathlete.