Cycling isn't all about racing or training. It doesn't even have to be commuting to work, it can be whatever you want. It can be all of those things, or something entirely different. No matter what cycling is for you, we've created women's bikes for fitness, and whatever that means to you.
It's no secret that riding burns calories, and cycling is a great alternative to heading to the gym. So whether your ride is heading into town to meet friends, or getting out to explore your local area, we have options for women who want the choice. Our fitness bike range has three different bikes, Thrive, Alight and Alight Disc, all with women's-specific design.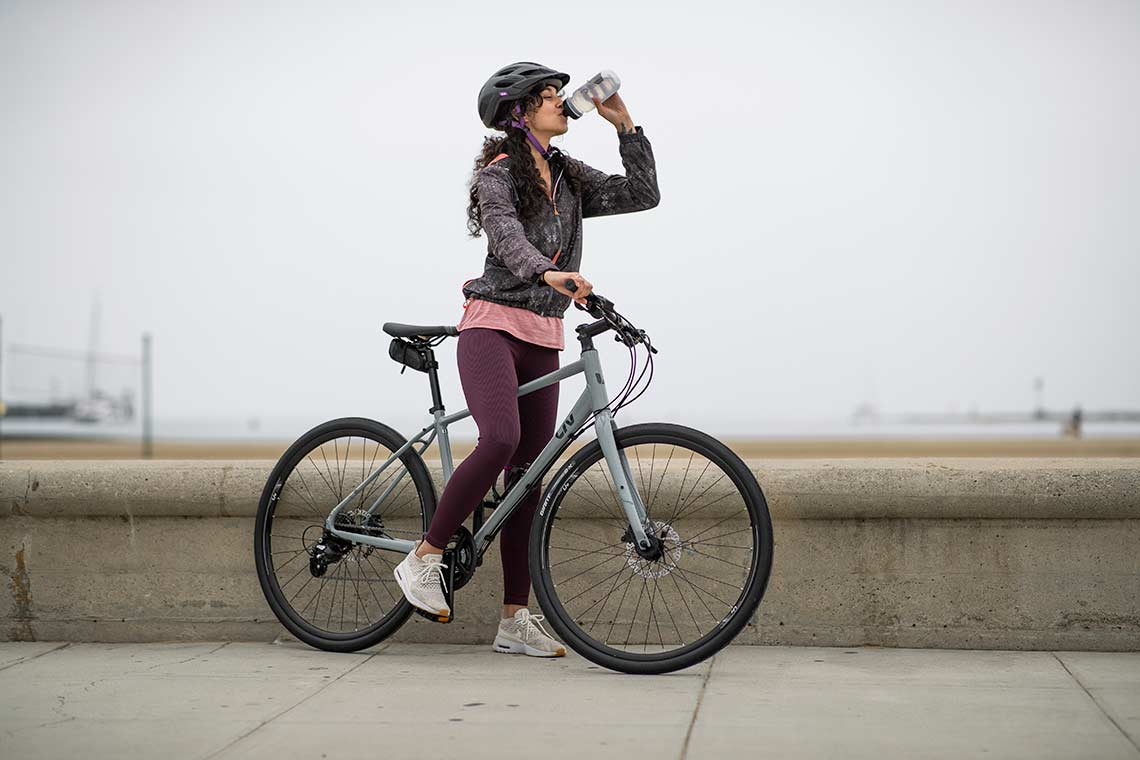 Our Thrive models give you a choice based on what you need and what your budget is. The Thrive models all share an aluminium frame, D-Fuse seatpost, flat handlebars and a compact design. What this translates to is a lightweight bike that gives you a smooth ride and a comfortable, upright position for wherever the ride is taking you.
Our Alight models are all about versatility. Each Alight has an aluminium frame, integrated dropouts, compatible with racks and fenders or panniers. You can also install a kickstand if needed.
The Alight models blend road and hybrid, giving you a women's bike that can comfortably ride for miles, head out to meet friends, or get out into the country. Alight bikes are agile, stable, stylish and affordable. No matter what you need, Alight can be that bike. The Alight Disc models give the same comfortable ride as the Alight models, but with the addition of disc brakes, giving you precise braking in all weathers. The upright riding position and flat bars mean the bike is versatile. So if you're looking for a women's bike that can pretty much do it all, Alight is a perfect choice.