Descend and climb in total control, our full suspension women's mountain bikes use our unique off-road suspension system, Maestro. For over 15 years, we've used Maestro for most of our bikes with rear suspension to give a responsive ride over any terrain. Our women's mountain bikes have finely tuned geometry to suit the riding it's intended for, as well as specific suspension tuning to suit the female rider. Need more information on setting up your suspension? Watch our helpful video, which can guide you through the process. We also have a range of mountain bike guides and how-tos that can help you perfect your skills and technique.
Our full suspension women's mountain bikes are designed using our 3F Design Philosophy, which takes into account fit, form and function for a perfect women's-specific fit. Head out for some after-work laps, hit up a flow trail, take on technical terrain or pedal and rack up the miles. Whether you're chasing QOMs or cruising to take in the scenery, our full-suspension mountain bikes are more than capable, so you can ride with confidence and know your bike can handle anything you want to ride.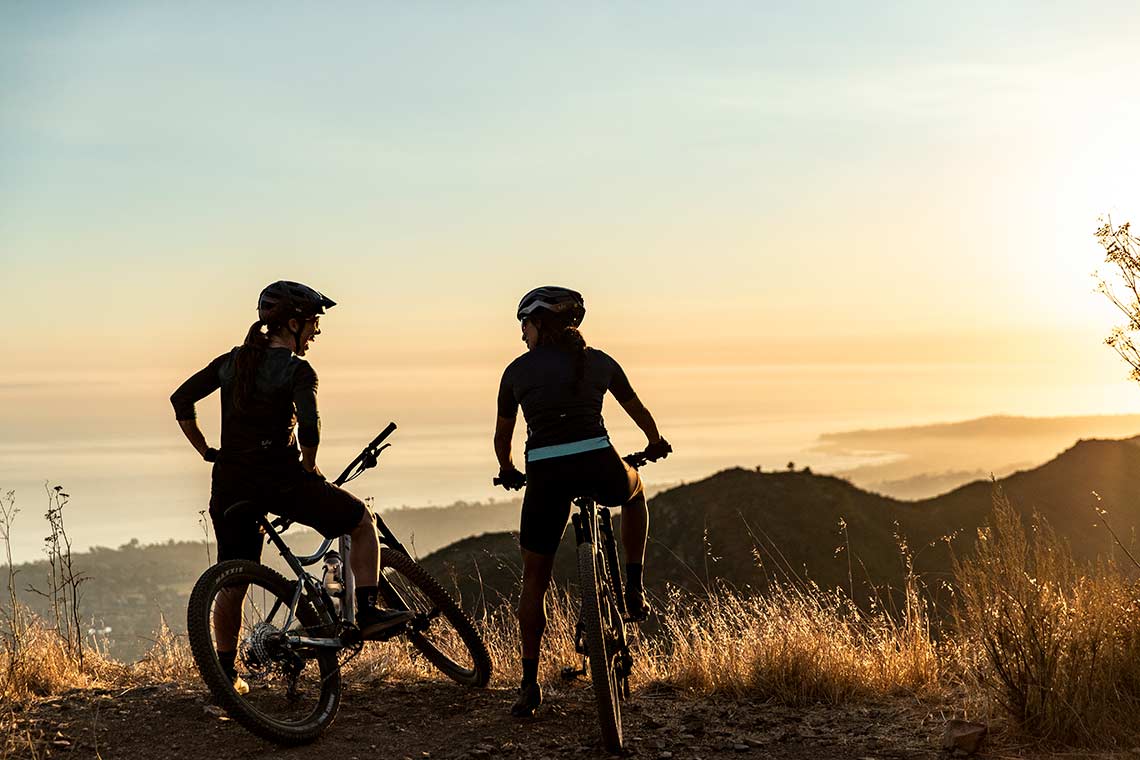 We have a range of women's-specific full suspension bikes and models, so you can choose which bike suits you and your riding.
Our Embolden range is a well-equipped trail bike with 130mm of front suspension, 120mm rear suspension and an aluminium frame. Each bike runs on a single-pivot Flexpoint platform that helps to keep the weight down and creates a durable, easily maintainable suspension platform.
All Emboldens roll on 27.5" wheels and come specced with disc brakes for great stopping power. A perfect entry-level bike that will see you through some incredible adventures, our Embolden range is a great place to start for those getting into mountain biking and who don't want to compromise on performance.
The Intrigue range is built for gravity and is an enduro bike just at home at the bike park as it is tackling technical terrain. Whatever you want to ride, know that the Intrigue has got you. With 29" wheels, tubeless tyres, and 140mm front suspension, be ready to take on the trail with confidence. With a lightweight aluminium frame and designed with our 3F Design Philosophy, it's well equipped to power down on the trails.
With 125mm of rear suspension powered by our Maestro Suspension System, flip-chip technology gives you adjustable geometry. You can swap between a high and low position to work for whatever you're riding. In high, it's better for tighter technical terrain. In low, it's better suited to quick, open riding. With two models options, you can choose the spec, colour and price point that suits you.
These women's mountain bikes are versatile and great for all kinds of riding, terrain and rider styles. With added downtube and chainstay protection, you can ride knowing your bike is protected. If you want to take on tough climbs and rip down the descents, the Intrigue can do it all. If you're looking for a trail bike that can tackle anything you want to ride, Intrigue is a perfect choice.
Our Pique 29 is a cross country bike designed for speed. With suspension tuned for women and a lightweight aluminium frame, it's efficient, stiff and precise. Rolling on 29" tubeless wheels, you have greater control over tyre pressure to give you more traction when it's needed. With 100mm of front and rear suspension, the Pique 29 uses our Maestro suspension system to give an active and responsive ride. It has an xc-specific dropper as standard, giving you stability over steeper terrain by allowing you to keep your centre of gravity low.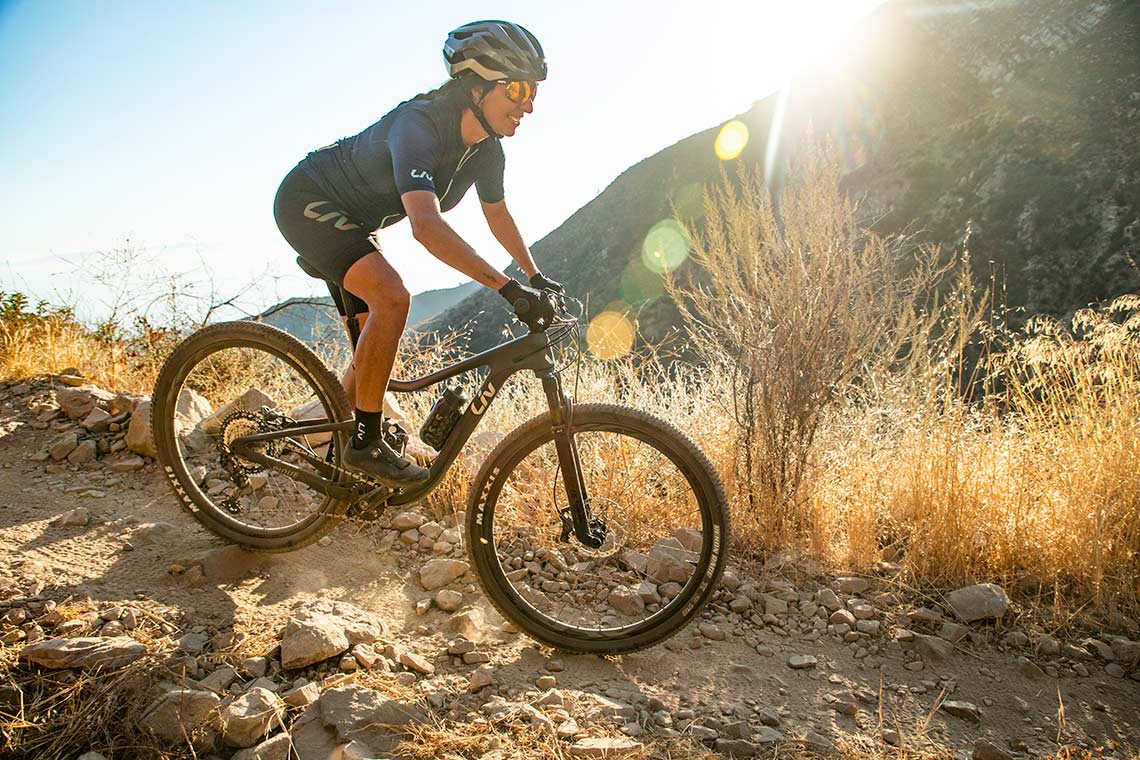 With internal cable routing, the bike looks sleek, and with the added chainstay and downtube protection, you can keep it looking great. If you're looking for a bike to compete, the Pique 29 is rearing to go, though not just for racers; it's just as happy eating up the miles.
Our Advanced Pro 29 is a carbon race machine designed to be quick and nimble. It comes with 100mm front and rear suspension with a women 's-specific tune and uses our Maestro system with remote lockout (on both fork and shock). Just like the Pique 29, it comes with tubeless 29" wheels for great acceleration when you need to maintain speed.
This bike climbs and descends quickly and helps you maintain control with a responsive ride. With XC dropper post and performance components, it's a bike built for speed. A great option for those who want to take their training and racing to the next level.