Just like our range of women's road bikes, our electric women's road bikes have the same women's-specific design, with every detail taken into consideration. Taking the data from our research, we use our 3F Design philosophy to carefully consider what works best for female riders.
Our electric road bikes give you the power to create a ride based on your needs. Want to ride to work feeling energised and ready for the day without breaking a sweat? Need to carry shopping home? Or perhaps you want to maintain fitness and still feel like riding when you're tired? Whatever your reasons, an electric bike is an excellent motivator to get up and go ride. Our electric bike technology allows you to find your flow and puts you in control of your ride.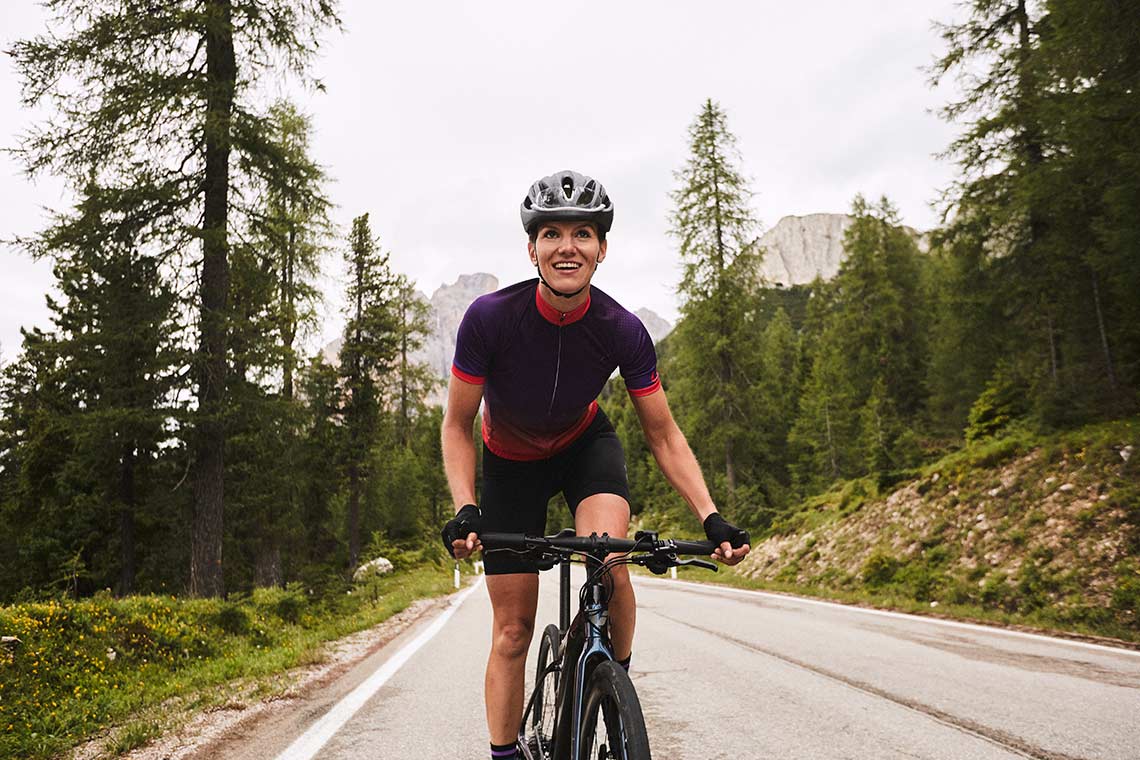 It doesn't matter if you're fit, or if you're just getting back into riding, an electric bike allows you to decide how much you want to give and how much you need an assist, you're free to mix it up as you go. With our range of power-assisted women's electric bikes, you can choose a bike that suits you, your needs and your style. Our Thrive-E+ range is built specifically for women, and equipped with an electric motor, the Thrive range of women's electric road bikes will help you along with pedal assist.