Pédalez pour vous rendre au travail, aller retrouver des amies ou simplement faire du vélo. L'Alight est idéal pour un mode de vie sain et ludique.
Points importants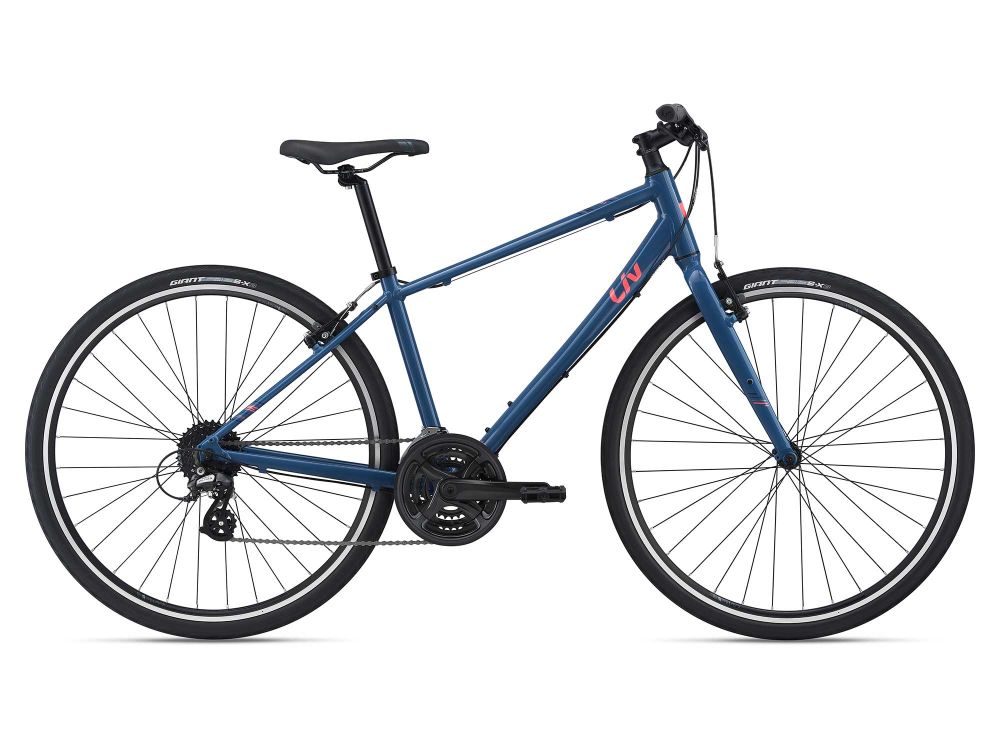 Galerie Photos
Selecting any of the image buttons will open a larger image gallery with image descriptions
Technologies

Aluminium ALUXX
Ce matériau pour cadre extrêmement performant est composé d'un alliage 6061 pour les tubes à aboutement simple afin d'obtenir un kit cadre léger et résistant, adapté à différents types de vélos et styles de pilotage.

Compact Road Design
Lors de sa présentation par Giant dans les années 1990, le design Compact Road a durablement révolutionné les sensations ainsi que l'apparence des vélos de route haute performance. Un tube supérieur incliné (de la douille de direction au tube de selle) forme de plus petits triangles avant et arrière, pour un vélo plus léger et rigide. Ce design permet également aux cyclistes de toutes tailles de trouver plus facilement l'ajustement parfait.