Vos is Boss: Marianne Vos
What's Next for the World's Greatest Cyclist?
The 2019 Spring Classics have begun and with it, Marianne Vos has begun her 13th year as a professional cyclist. During that time, she has won literally hundreds of races across disciplines – road racing, track racing, mountain biking, and cyclo-cross – including 11 World Championships. With that level of dominance across categories, it can be stated without a doubt: Marianne Vos is the greatest cyclist of all time.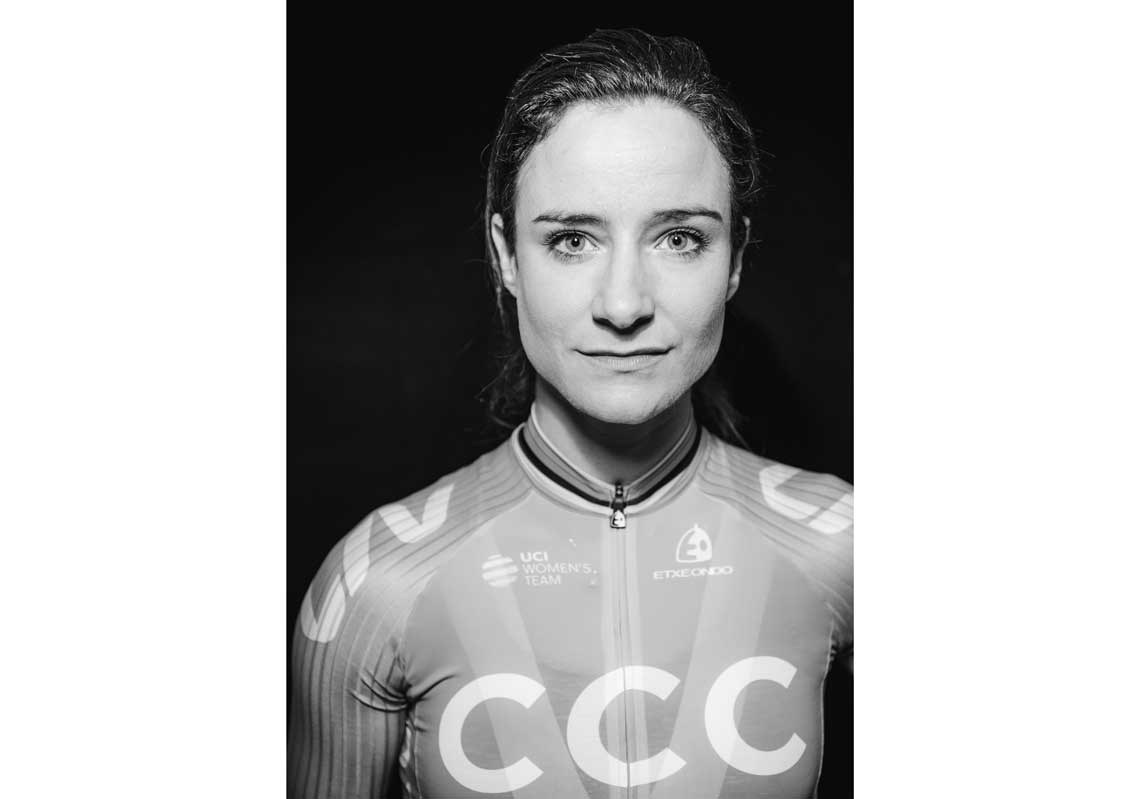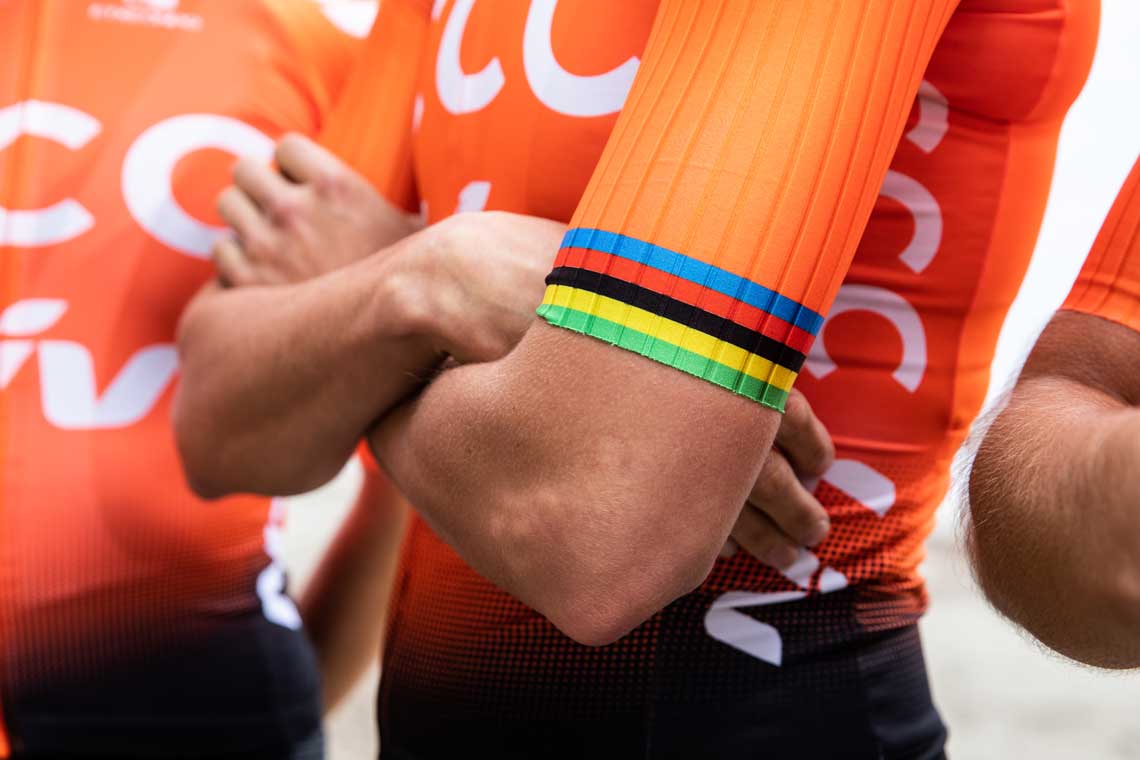 Photos by Jeff Clark Photography.
Though Vos begins the year with a new team, her partnership with Liv is like a homecoming. The relationship began back in 2012, the same year Vos won an Olympic gold medal in London. After two years apart, Liv, Vos, and the same team management from the Rabo-Liv days are back together again with goals for elevating women's cycling and bringing more women into the sport. This year Vos is looking forward to moving into a role where she can not only lead in the results but also share her experience to help younger female cyclists reach their full potential.
"Getting older and gaining more experience, it's cool to see the younger riders stepping up and sharing your experience," said Vos. "My personal goal is not only to develop in a physical way but also to help the others and helping other people to grow their potential."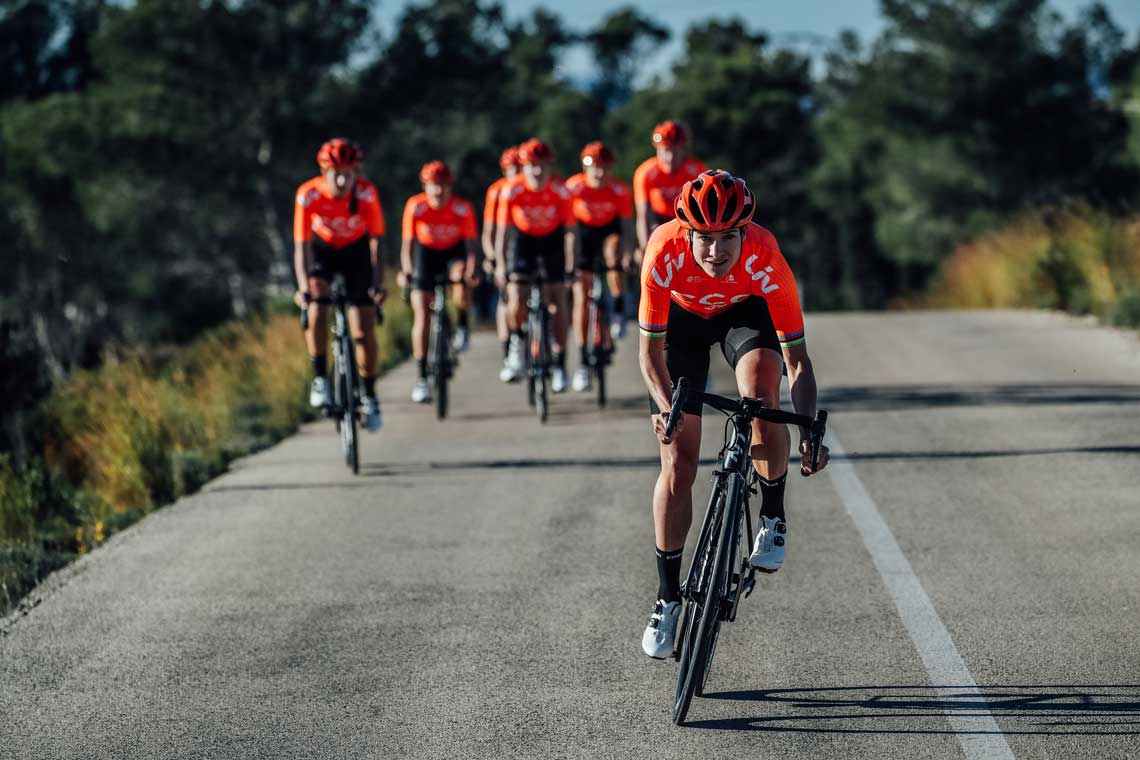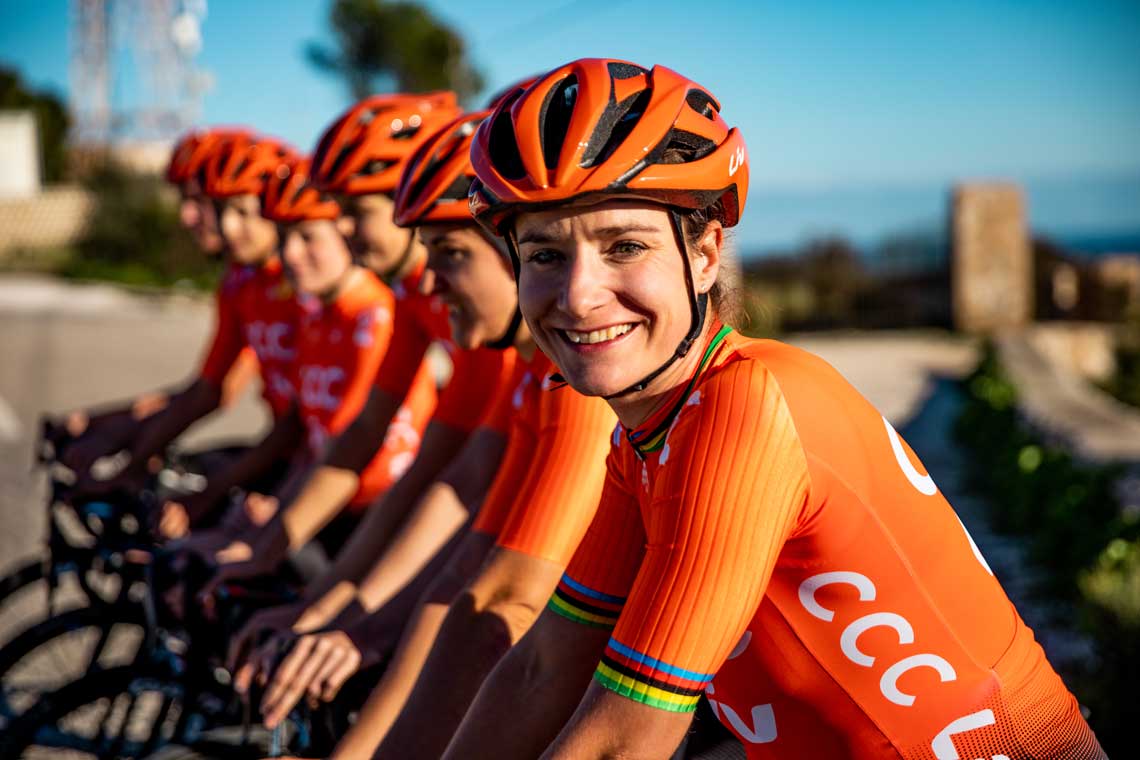 At CCC-Liv's team camp, it is obvious the respect that all the riders have for Vos. She has been a role model for every one of her teammates – some junior members of the team are just 19 years old. This year, she will co-lead the team with Ashleigh Moolman Pasio, who has expressed just how unreal it is to lead a team with her cycling hero.
"We all know Marianne is the most accomplished female cyclist," said Moolman Pasio. "When I first started, she was my idol/hero, she was the rider I was really looking up to."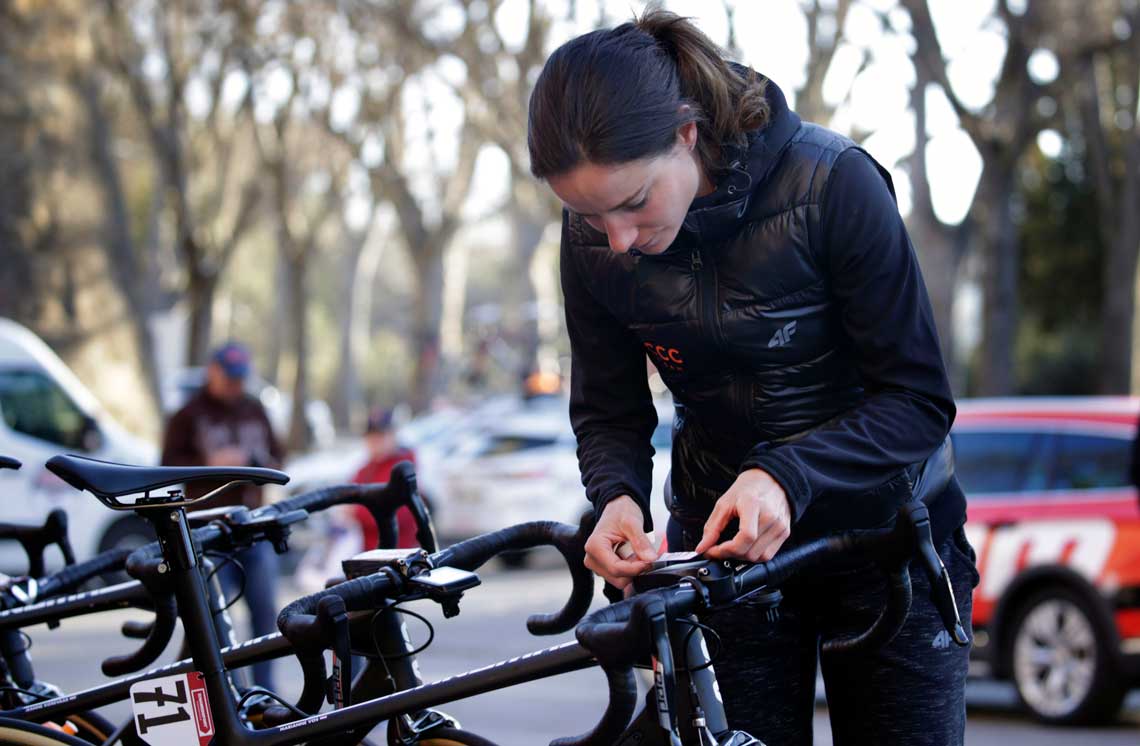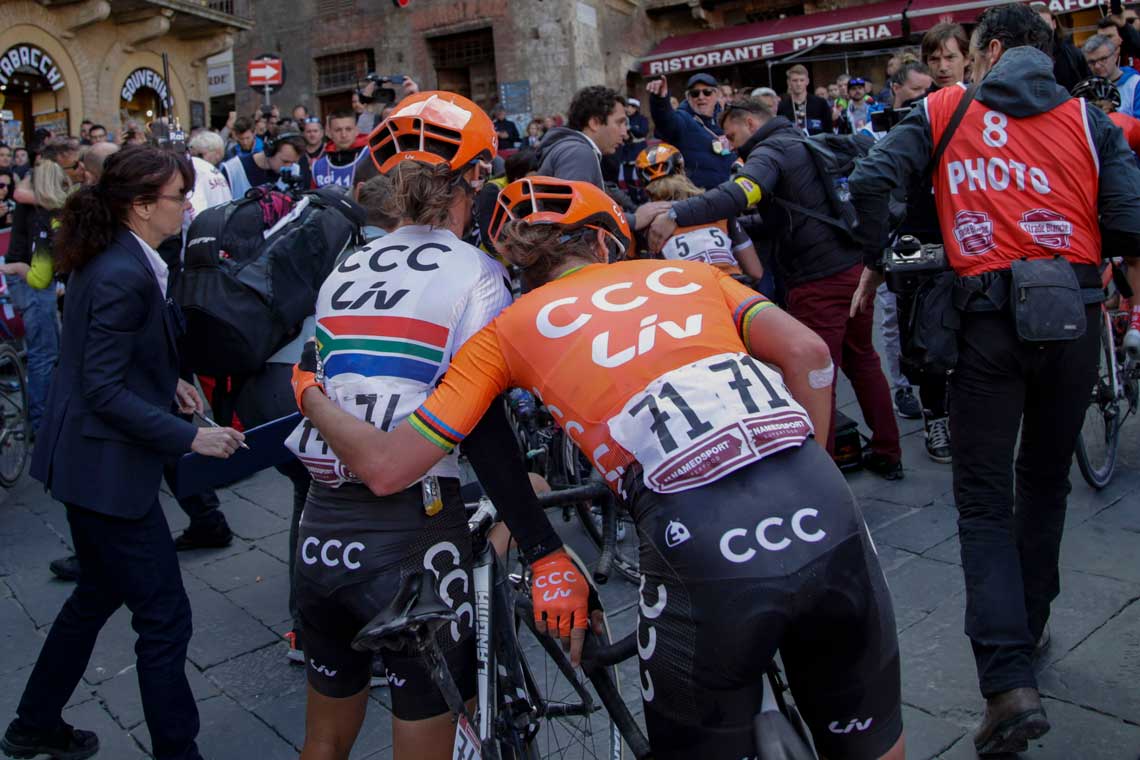 Cor Vos Photo.
Together, Vos and CCC-Liv will aim for the podium but their impact on women's cycling is so much greater. With over 10 years of experience in professional cycling, Vos has been a witness and a force driving change for female athletes.
"When I came into women's cycling and the professional world in 2006, I was one of the lucky ones to grow from juniors straight away into the senior category and to the top of the senior category. I had never thought about earning money or being a full-time pro, but then I got the opportunity. I also saw that there weren't so many opportunities. In those 10 years, a lot has changed and the recognition of women cyclists has increased a lot in general. In the whole cycling community, it's still a man's world, but that's also changing. I think it's getting better and better with people behind it that push it and raise the bar like Liv."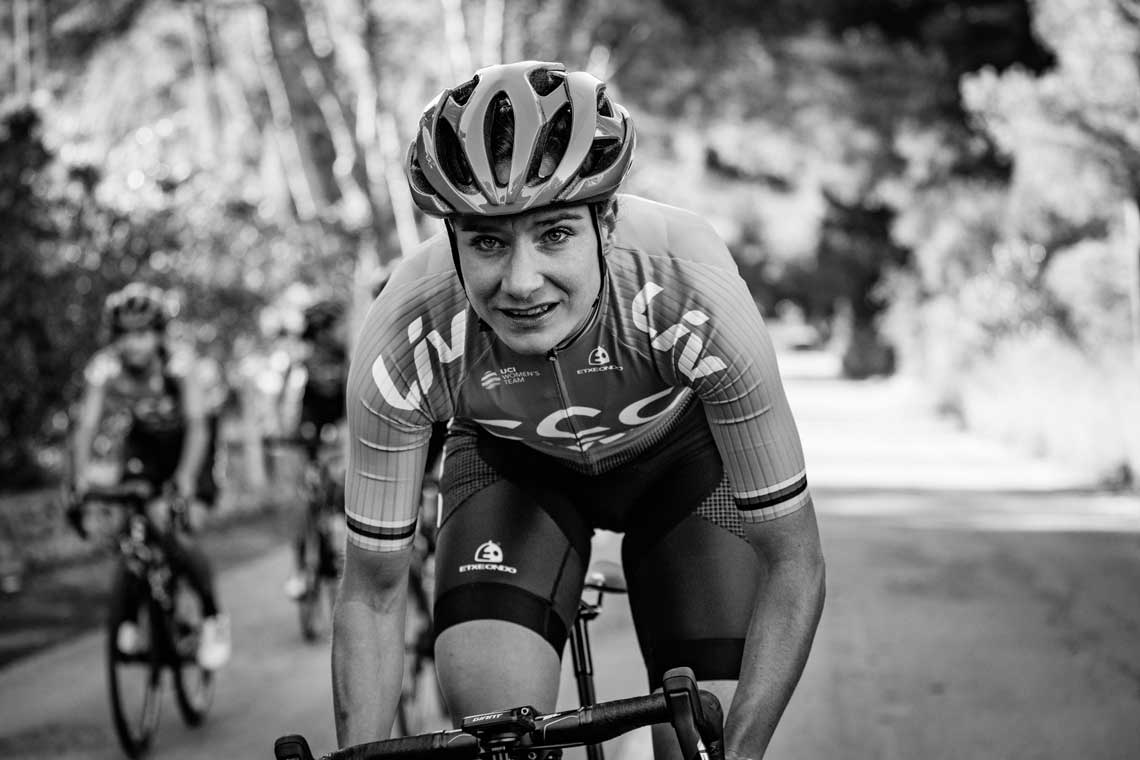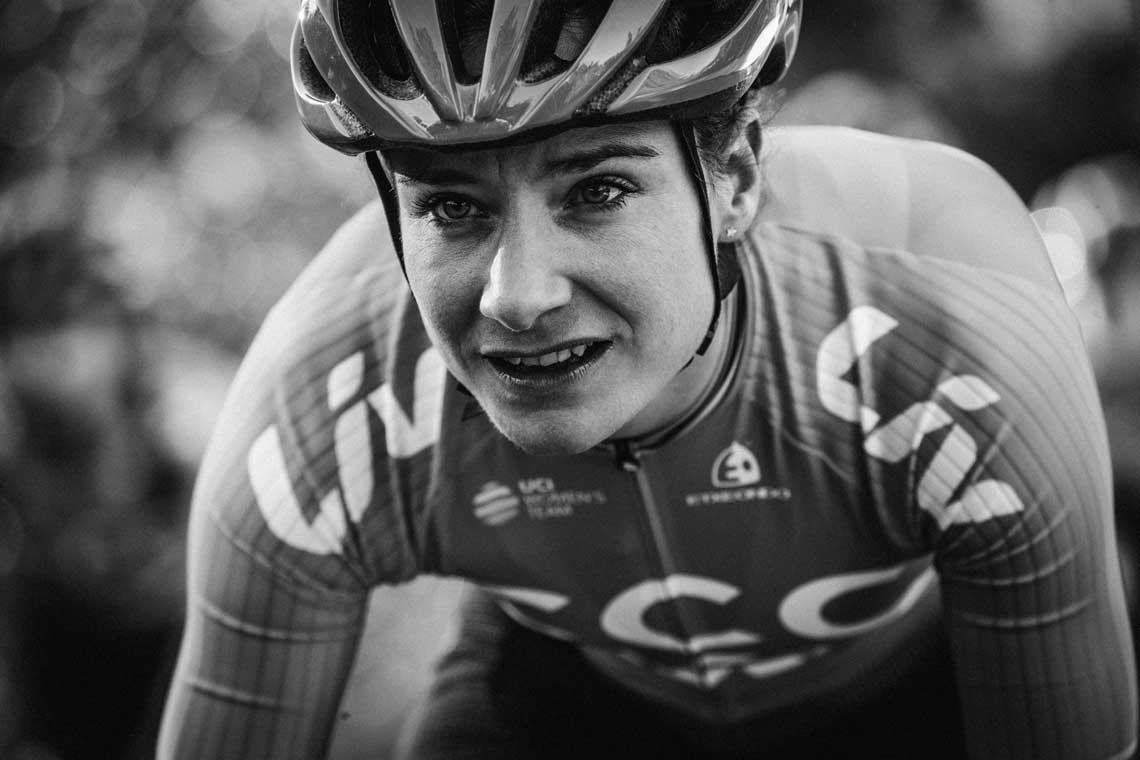 Vos heads into the year knowing that she's not done fighting for podiums and fighting for equality within the sport. She will keep pushing forward.
"I think we can only be happy for what has happened. But of course, not sit still and wait because then nothing happens. We just keep going on and showing what women can do and what we are capable of. Of course, we need a platform and it's not only for pro athletes to show what we can do on the highest level, but also showing what cycling can do. And what being outside on a bike does to your body and brain. To me, that's equally important."