Liv Racing Report: Enduro World Series Zermatt 2019
In the Shadow of the Matterhorn, EWS Round #8
The final round of the Enduro World Series brought our Liv Racing athletes to a new venue for 2019 – Zermatt, Switzerland. Zermatt is a small, quiet town that is nestled in the shadow of the Matterhorn in the Swiss Alps. The large, nearly symmetrical peak is one of the highest summits in the Aps and Europe at 4,478 meters above sea level. And the trails are just as epic as the views.
With Leonie Picton out with injury after Northstar, Rae Morrison and Isabella Naughton set out to tackle the steep, rocky single track… and about a million switchbacks. Under clear skies, both riders conquered the 5-stages, 55kms, and 4476m of vertical descent. Rae topped off her year with a 6th place and two top-five stage finishes in the women's elite category, while Isabella finished 7th in the women's U21 category, both aboard the Hail Advanced.
We caught up with the Liv Racing athletes as Rae heads home to New Zealand and Isabella makes her way to Finale Ligure, Italy for the Trophy of Nations.
All photos by Sven Martin Photography.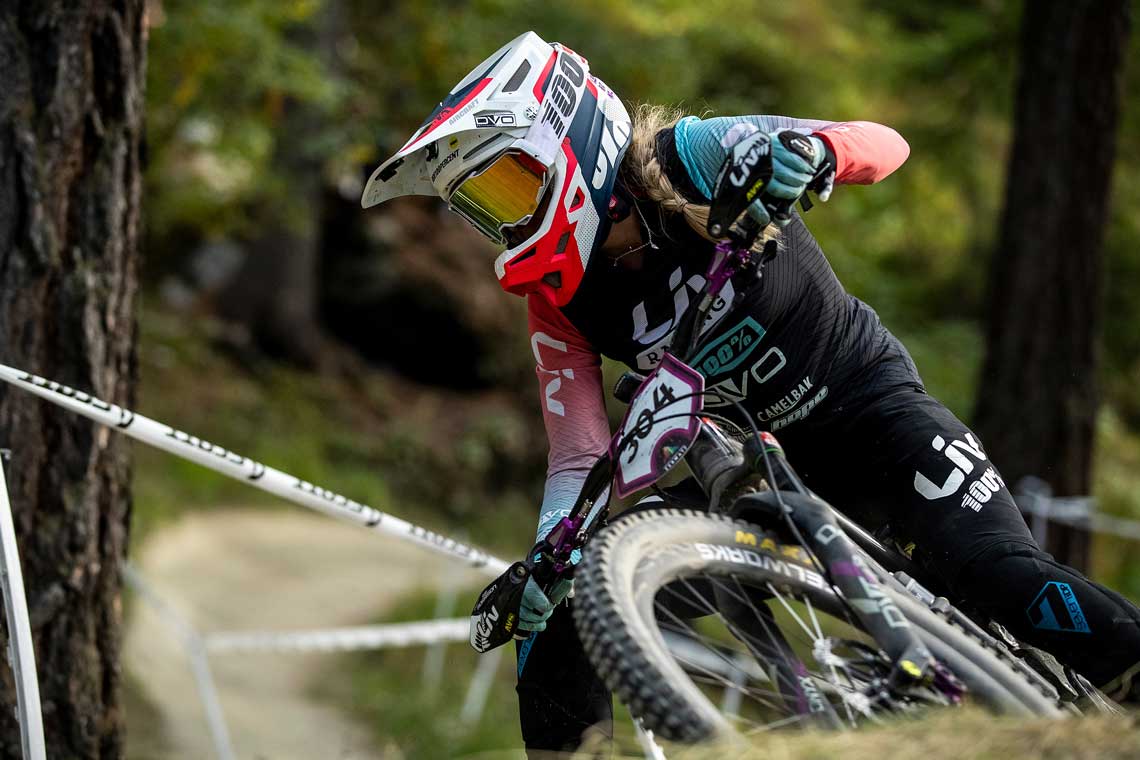 Rae Morrison | 6th, Elite Women
Liv: Zermatt, Switzerland was a new venue for the EWS this year. What were some of the highlights of visiting this part of the world?
Rae: Riding under the Matterhorn! Seeing the mountain up close was an impressive sight. After all the Toblerone chocolates I've consumed from duty-free in Airports, it was awesome to see the mountain which the chocolate is designed after.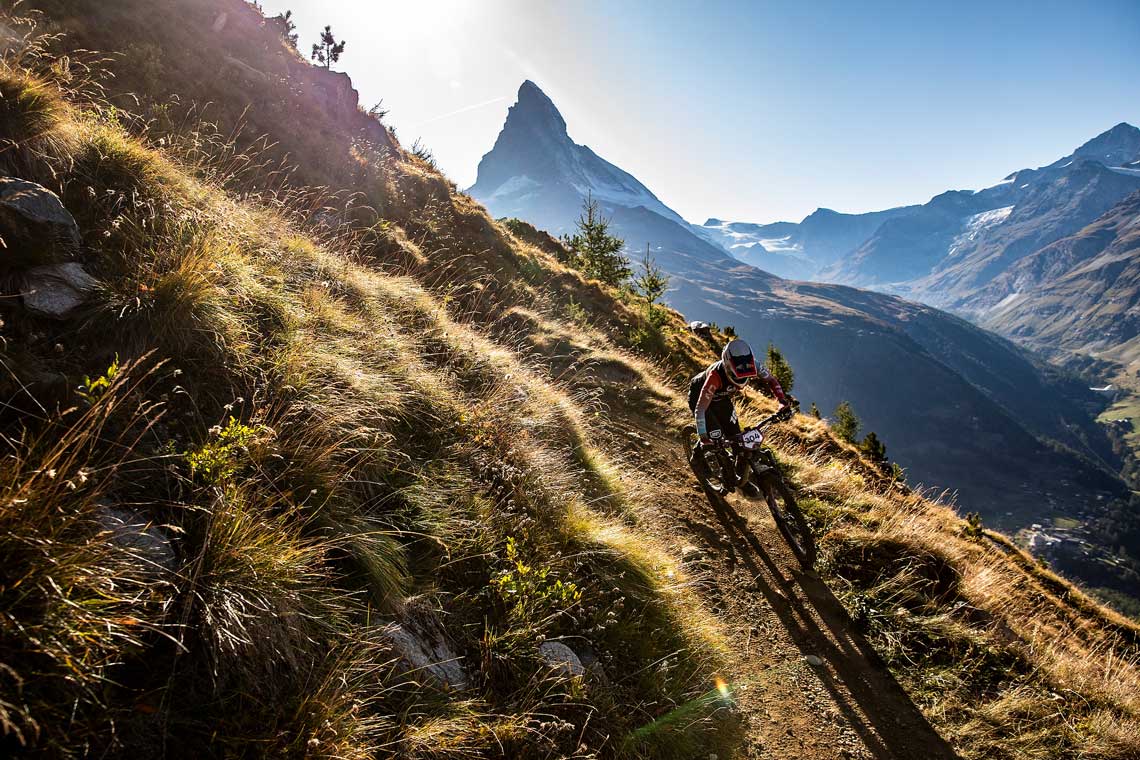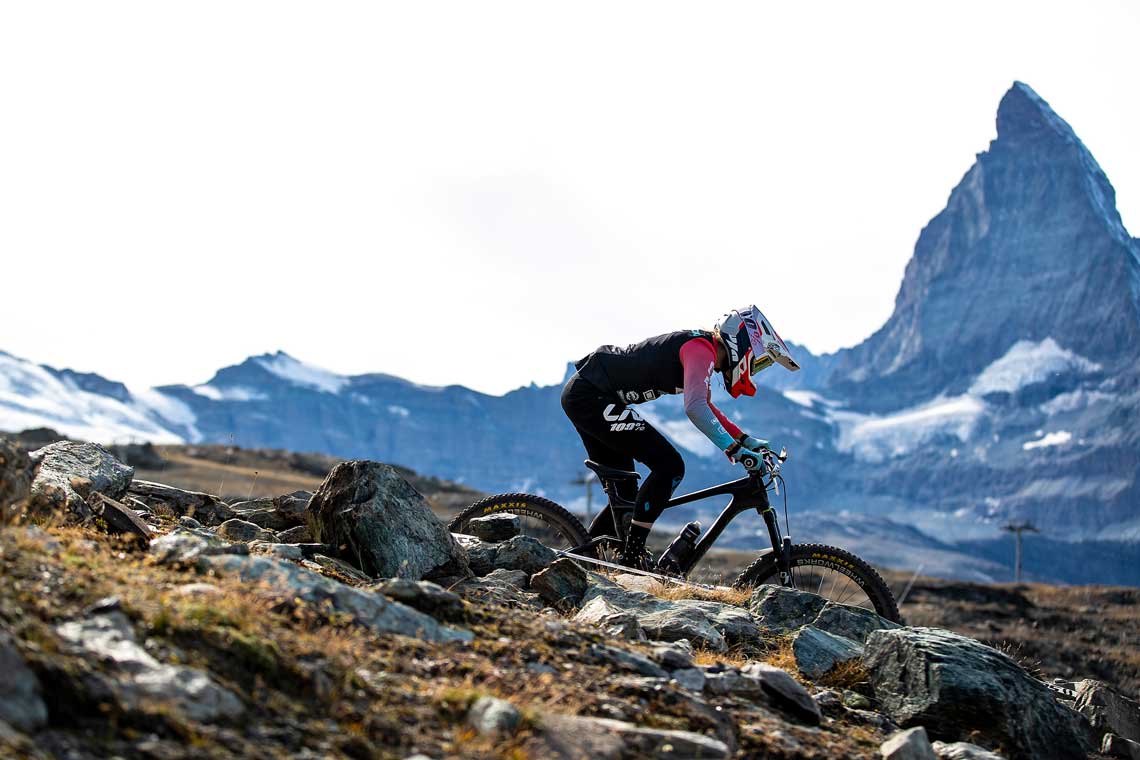 Liv: The elevation also seemed to play a role for a lot of racers. Did the altitude in the Swiss Alps affect your race prep, riding, or recovery?
Rae: Absolutely, at altitude I need to consciously pace myself. Recovery often takes longer and so avoiding the red zone and holding a 90% effort down the whole stage is important.
Liv: What was your favorite part of the race?
Rae: I really enjoyed the stages and course. I love the challenge and enjoy the longer, more technical stages. The trails were more natural as well, which favoured technical ability to navigate the course rather than berms and speed.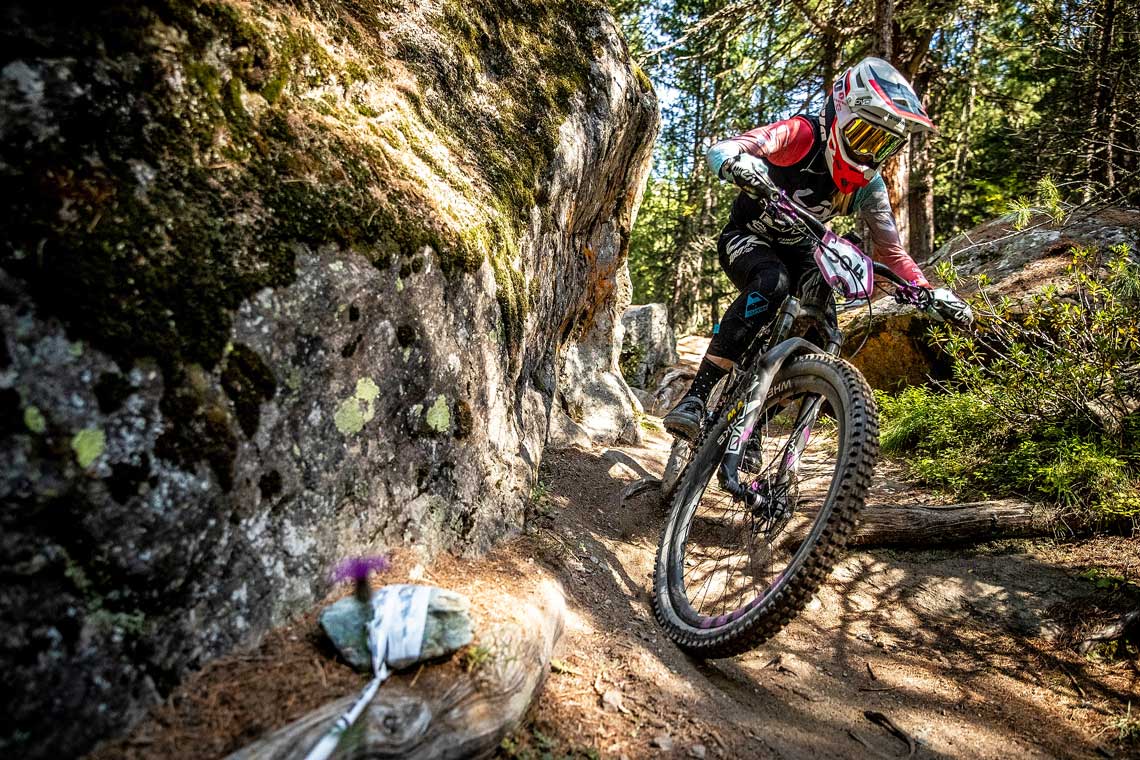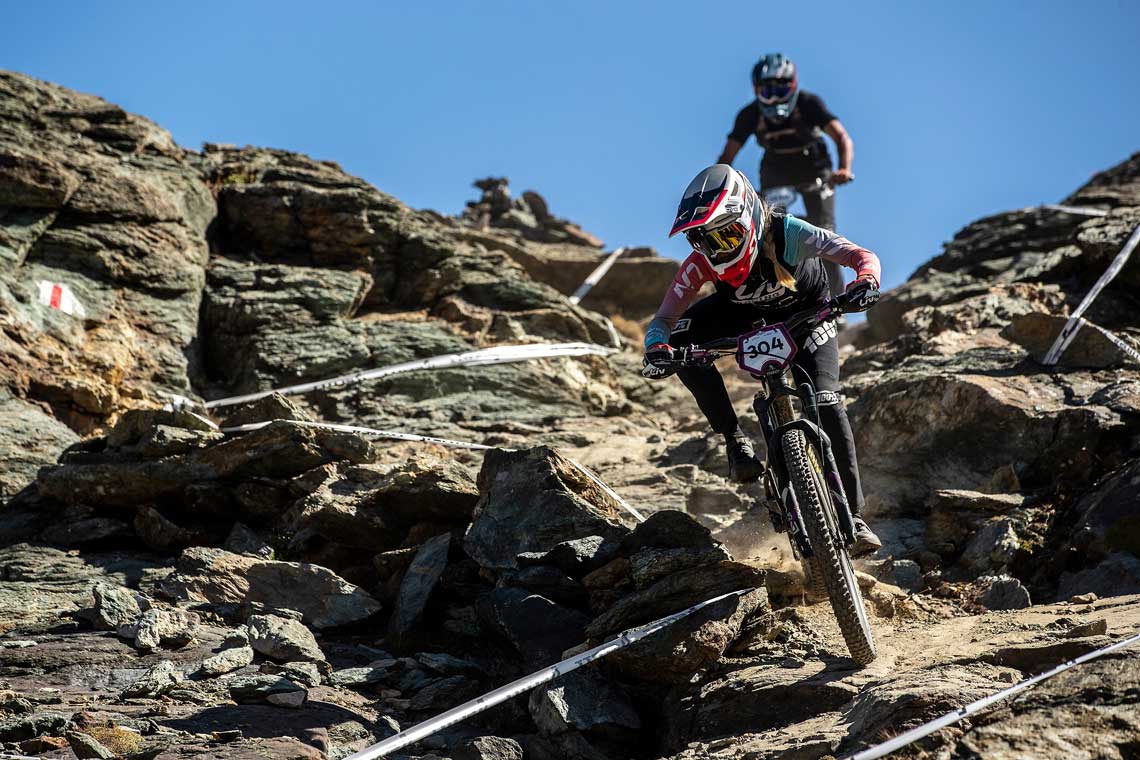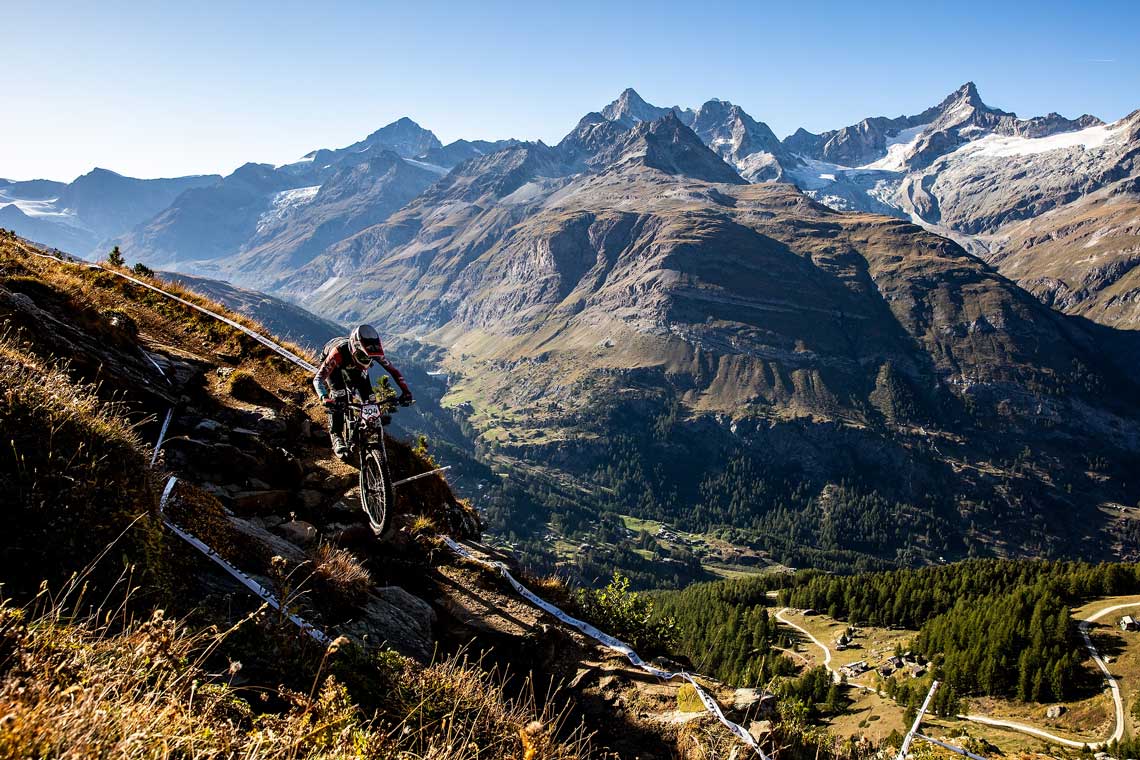 Liv: Do you get nervous before the race and/or each stage?
Rae: I always get nervous. This round I needed a good result to maintain a top 10 overall finish for the year. I'm always the most nervous for the first stage but once I start, the nerves go away and I am in my happy place.
Liv: After having to pull out of the season with injury after only 3 rounds in 2018, how did it feel to finish the final race of the year with a top 10 in the series overall? 
Rae: That was my biggest goal to finish that entire season. It's harder than it sounds to go injury and mechanical free for six months while trying to push the pace and go fast. I am beyond stoked to have an overall ranking of 8th in the World and to complete the entire season for the first time.
Liv: What were some of your big take-aways from 2019? What were you most proud of? 
Rae: The biggest take away was being prepared is the key to success. This includes how important bike set up and having the right gear is. I often sacrificed weight for a heavy set up that limit mechanicals and aid performance. This includes running tire inserts and burly tires to reduce the risk of punctures and increase grip. I would often carry more food and water than I thought I needed and a jacket when riding in the alps or rainy conditions to help reduce fatigue, keep energy up, and make be comfortable. Protecting myself with a full-face helmet, hand guards, and often a back protector and elbow pads helped protect me and limit any damage if I did make a mistake. All this allowed me to finish the season and with a good world ranking which I'm most proud of.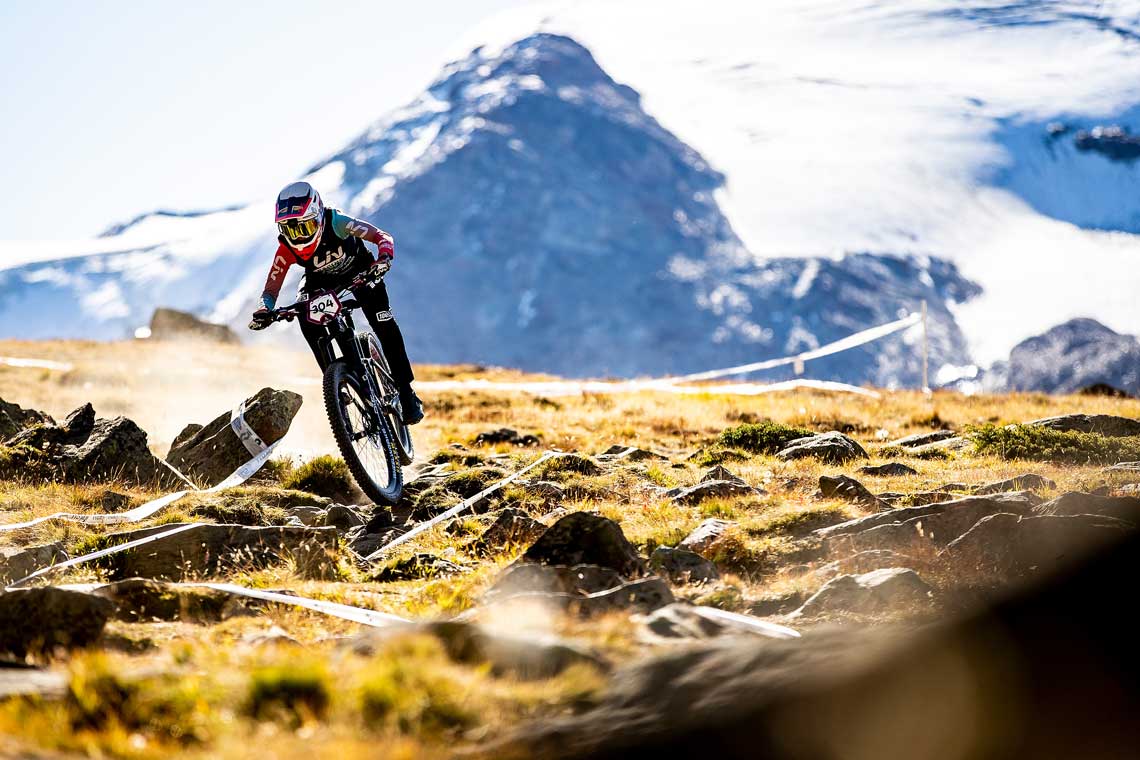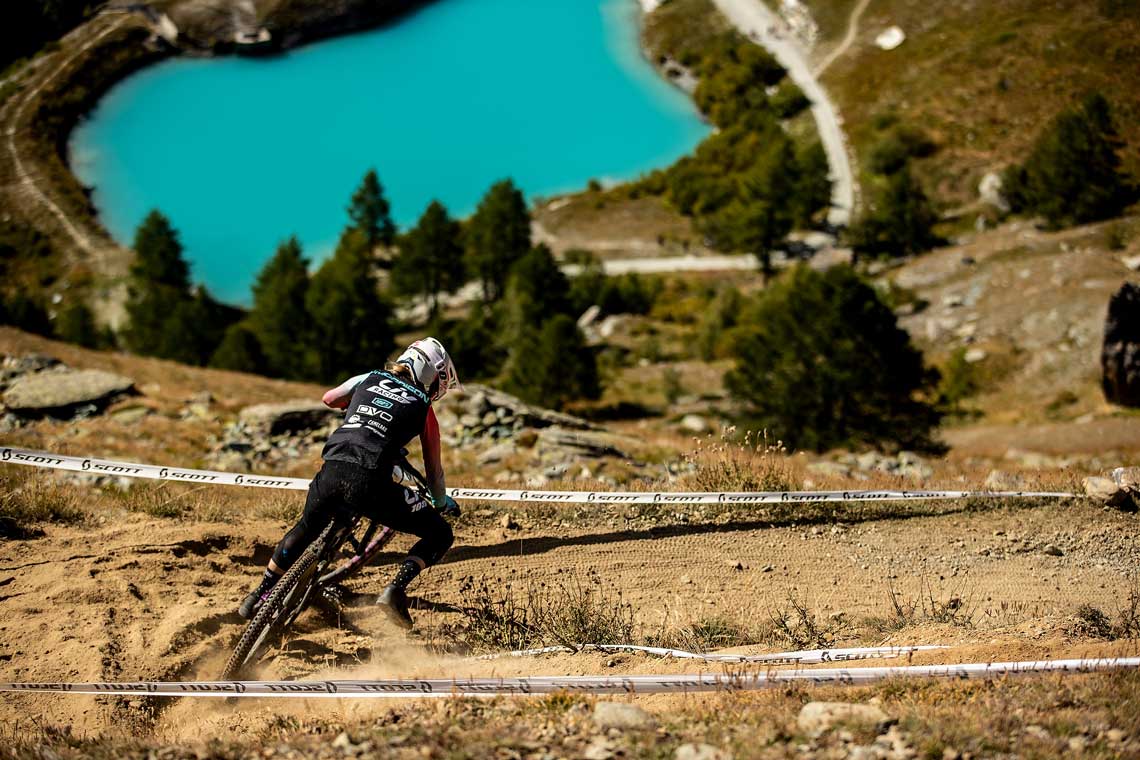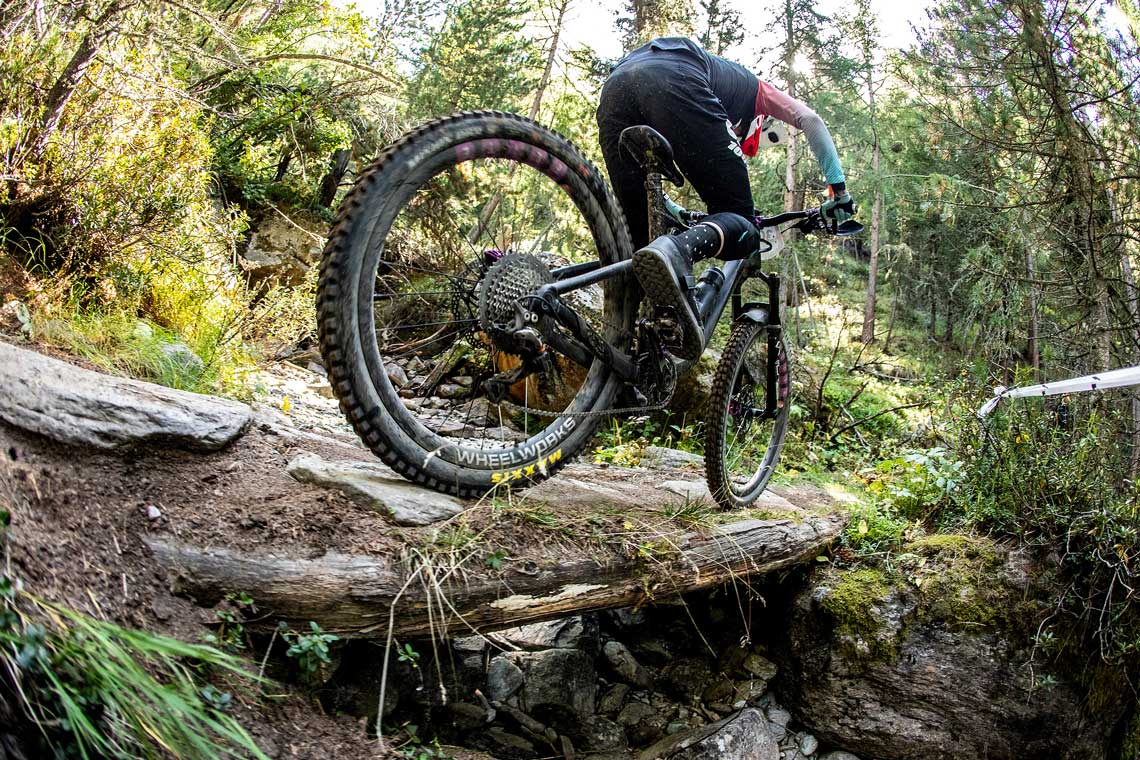 Liv: What was your overall impression of this year's EWS series and the women's field over previous years?
Rae: The races this year were definitely easier with shorter days and stages and less technically and physically demanding. This combined with a strong women's field made the racing very close and exciting. The number of top ladies is growing and often results are decided over seconds after a full days race.
Liv: Are you excited for where the sport is going?
I am. I think Enduro is a great sport at both professional and recreational level. Every year it is developing and growing both in numbers and structure.
Liv: What's next for you?
Rae: Home! Heading back to Nelson for the off-season.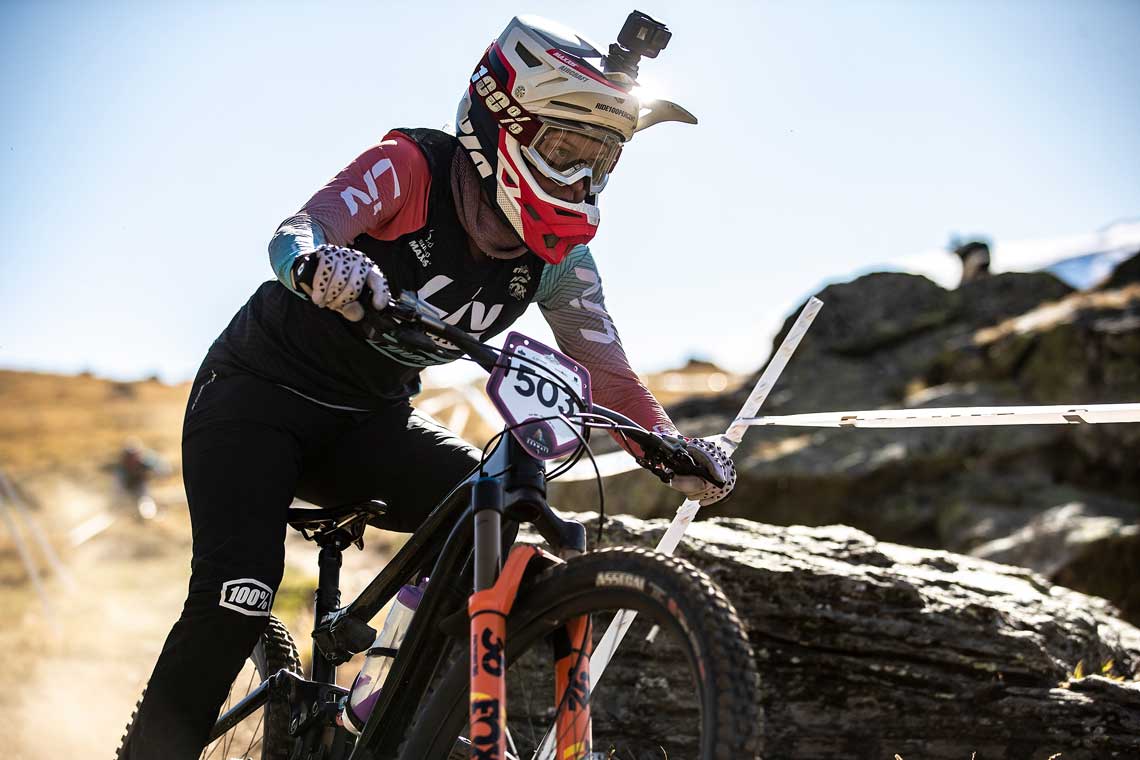 Isabella Naughton | 7th, U21 Women
Liv: What were the trail conditions like?
Isabella: The trails were very different than anything I had ever ridden. They were similar to hiking trails with super tight switchbacks down the side of the big mountains or super steep rocky sections.
Liv: Do you have any tips for riding switchbacks?
Isabella: You can't try to ride the switchbacks as fast as you want to you just have to try and get through them as smooth as you can because in the end it's faster and saves energy.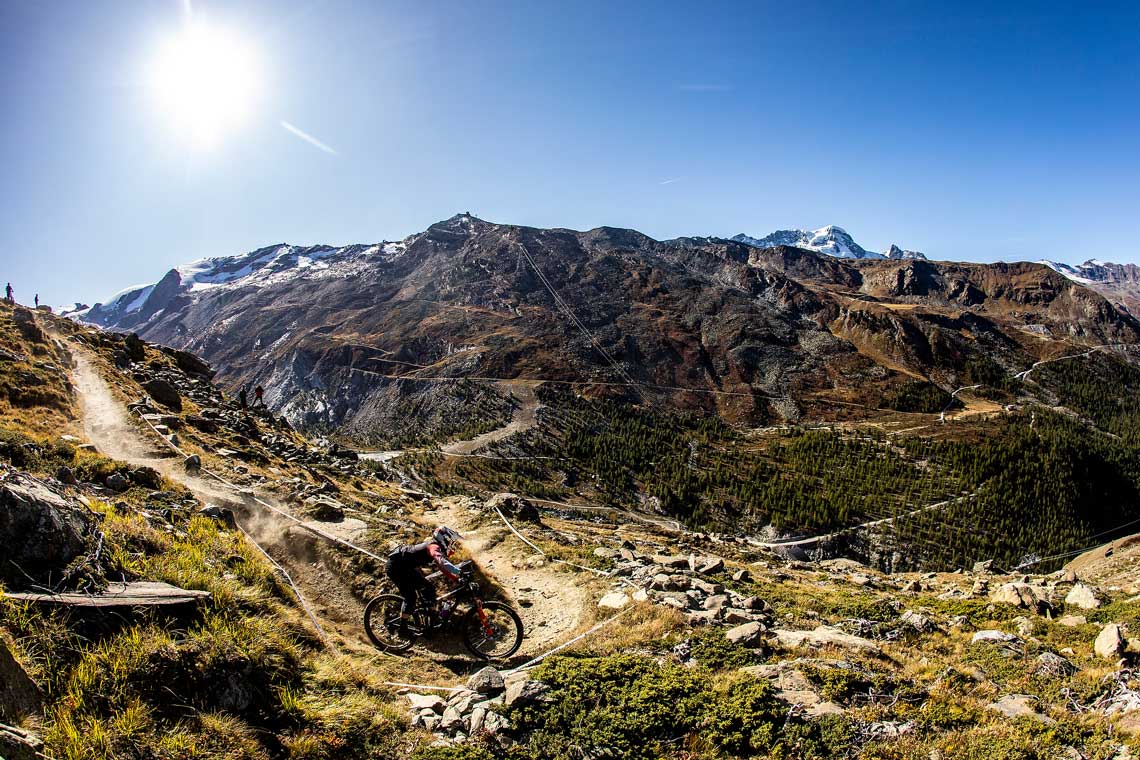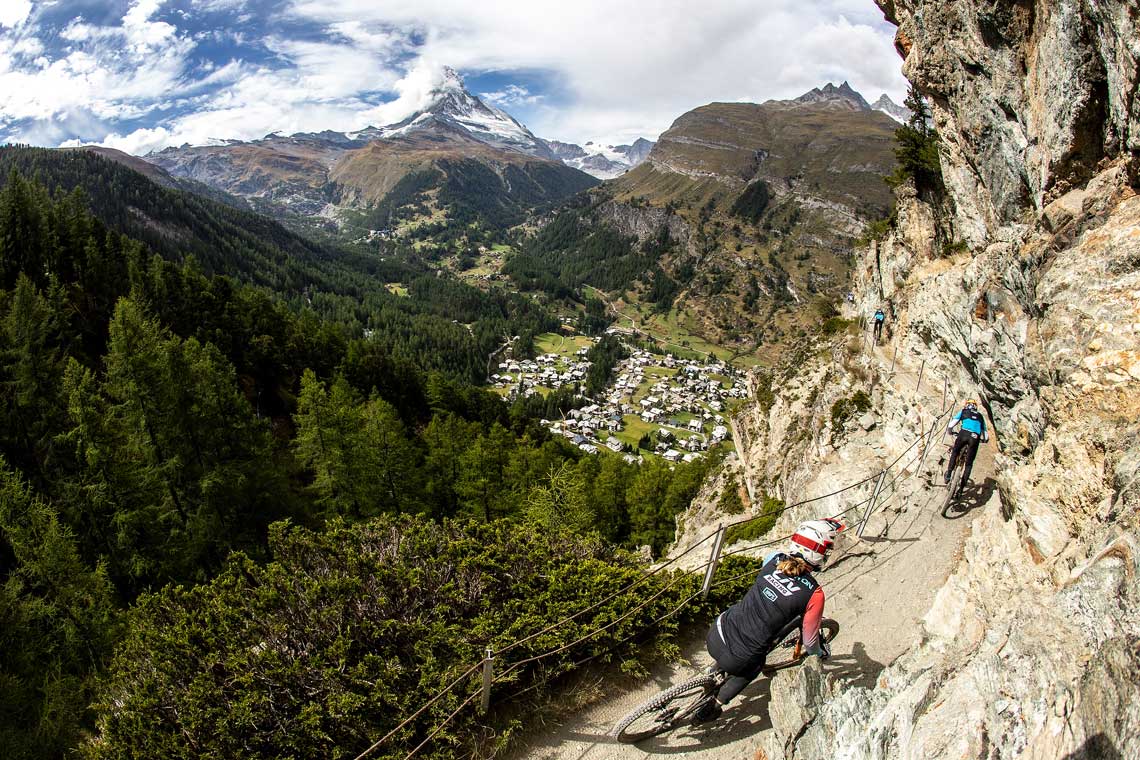 Liv: How did this EWS differ from the other races you've done this year?
Isabella: This was my first-time racing in Europe, and I had no idea what to expect coming here, but I was not disappointed. One big thing that is different than other races is that you only get to practice on each stage one time.
Liv: What are some of things you have learned about traveling and racing EWS from your Giant Factory Off-Road teammates and Rae?
Isabella: I learn so much every day from my teammates. Getting to ride behind Rae really helps me realize that I can ride at a faster speed than I normally do. Along with getting to watch GoPro video with Mckay and seeing lines that I didn't see in practice.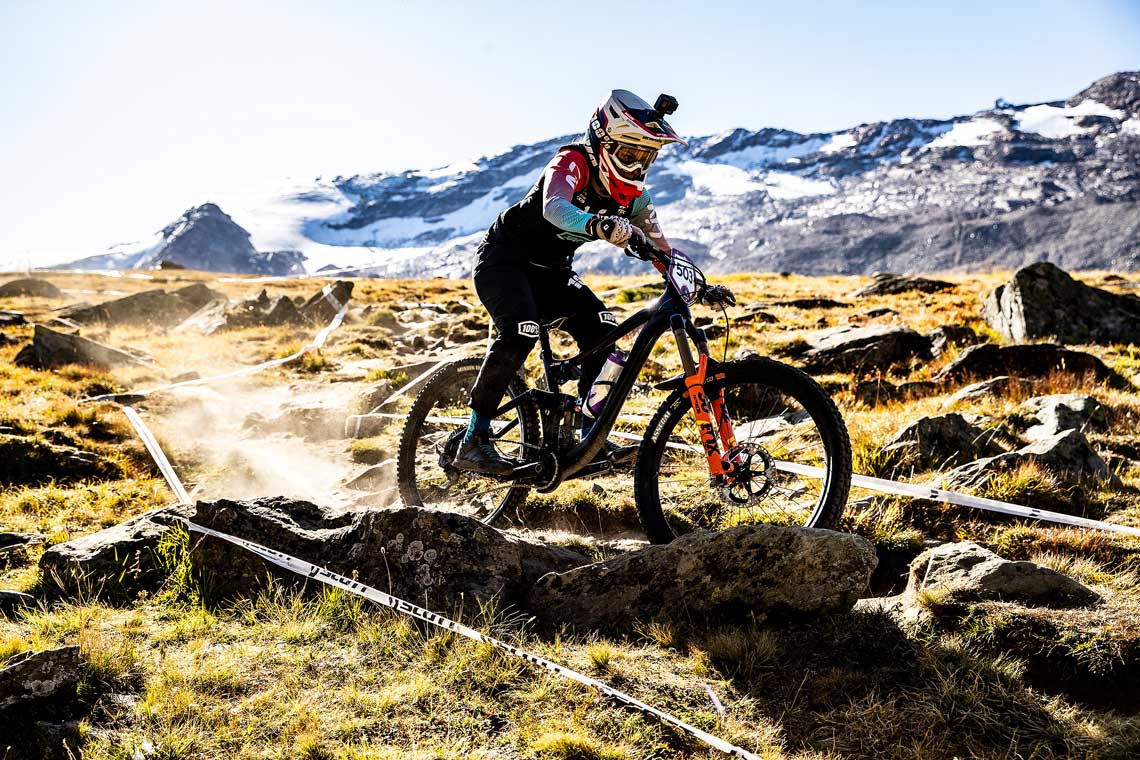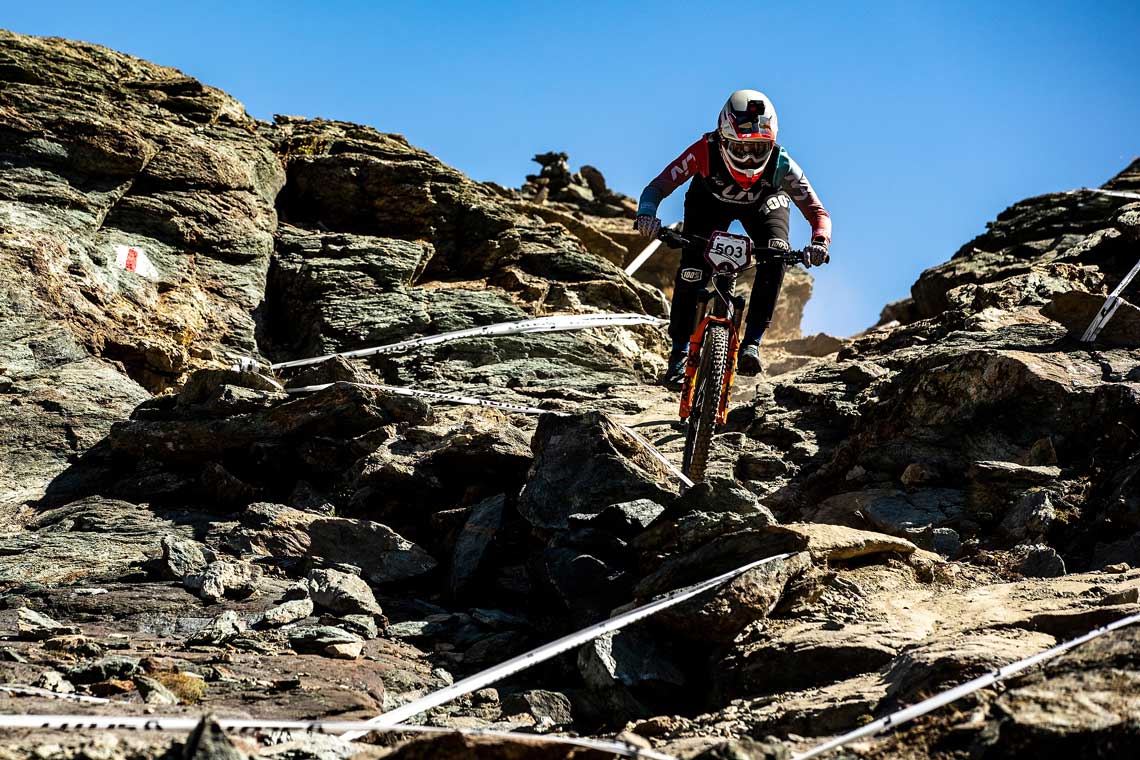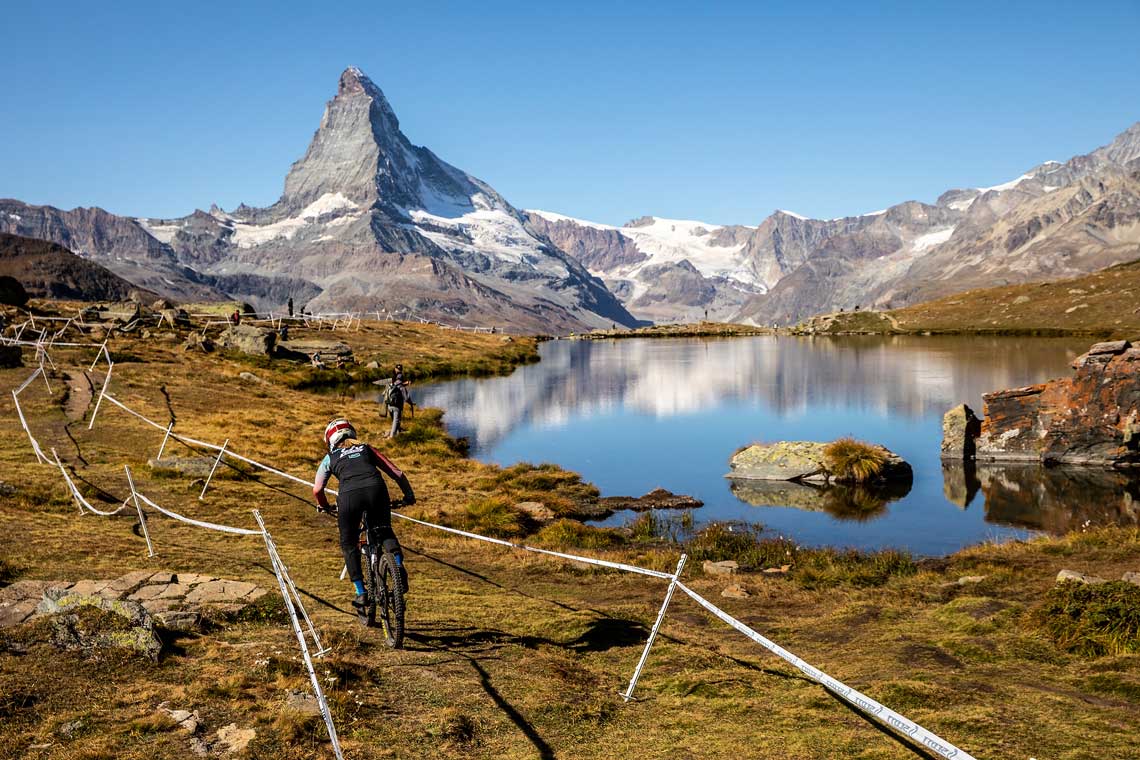 Liv: You're heading to Finale Ligure, Italy to compete in the Trophy of Nations this week where you will represent the USA. Can you explain how this race works and how it feels to represent your country on the world stage?
Isabella: The Trophy of Nations is a very unique race. Each country sends there 3 fastest pro men and women as well as the fastest U21 men and women to compete against the other countries. You race multiple stages just like an enduro race, but you ride with your team and your time is combined for the overall.
Learn more about Rae, Leonie, and Isabella by clicking the links below, and keep up with the latest news by following them on social media