Liv Racing Report: Enduro World Series Pietra and Finale 2020
with RAE MORRISON, Liv Racing Enduro Pro & Guest Rider LOU KELLY
After a year of quarantine and uncertainty due to the COVID-19 pandemic, the Enduro World Series managed to pull off three races in 2020. It was no small feat, but riders and fans alike were thrilled at the opportunity to compete again safely.
With no series overall points to contend for, Liv Racing enduro pro Rae Morrison opted to skip the first EWS stop in Zermatt, Switzerland to focus on the two back-to-back Italian venues. When the news came that Zermatt would be cut to two stages due to a snowstorm, Rae may have been caught breathing a sigh of relief back home in Nelson, New Zealand.
Ahead of the second EWS in Pietra, Ligure, Rae and her husband/mechanic Jesse loaded up the bikes and gear for their first international flight of the year… in September. With the rest of the Liv Racing enduro squad unable to make the trip, another local Nelson ripper Louise Kelly was nominated to guest ride for Liv Racing. She found out she would be able to race at the two Italian EWS rounds just eight days before leaving. After training with Rae throughout the extended off-season, Lou was ready to tackle her first international enduro races.
But Pietra and Finale would be no walk in the park. A new venue for 2020, Pietra Ligure's extensive trail system weaves through the mountains above the Ligurian Sea. On race day, our athletes would ride a total of 51.8km and climb 1968m. Without the ability to shuttle due to COVID restrictions, fitness would play a key role over the long day which started with greasy trails after rain overnight. The tight, techy trails in Pietra were made even more technical by a mid-day rainstorm.
Just five minutes down the road from Pietra, Finale has been an EWS stop for every year of the series' existence. But this year would be different from years past, with more total mileage and a few new stages. The day totaled 58.2km with 1542m of climbing and the longest stage was right off the bat after a 15.5km liaison. Racers were relieved to find hero dirt on race morning after rain overnight. So how did our Liv Racing riders make out? We caught up with Rae and Lou just after Finale.
All photos by Sven Martin Photography.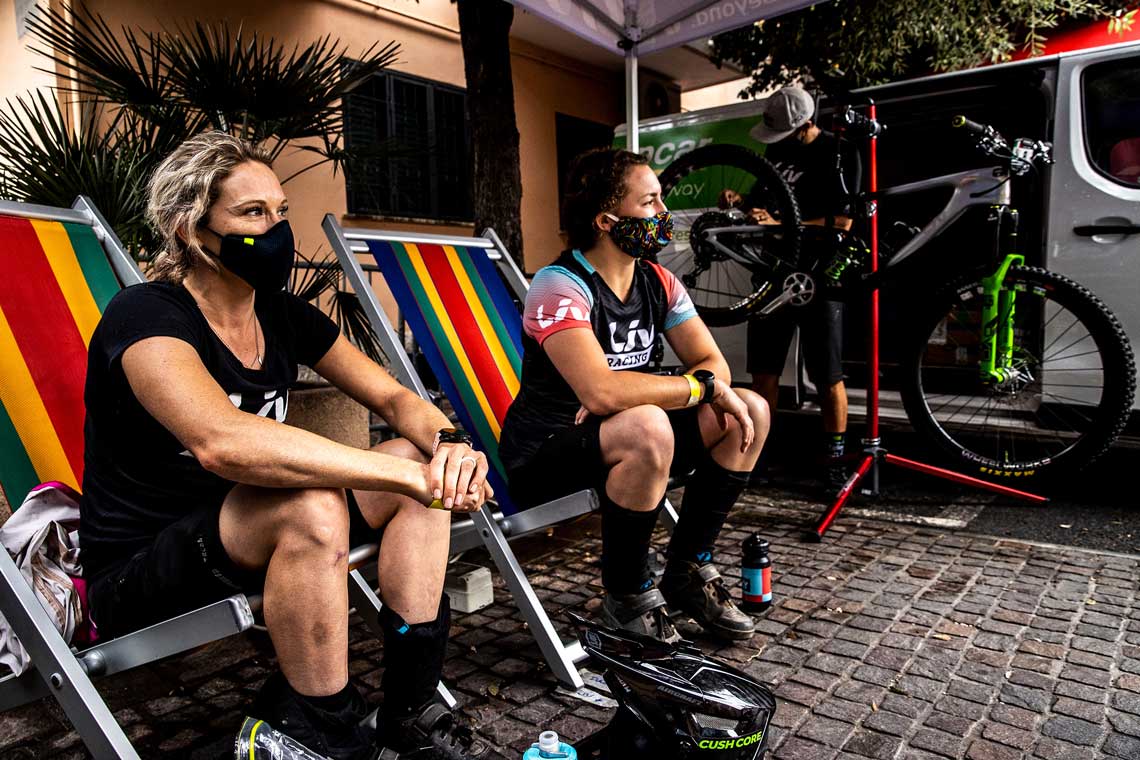 Rae and Lou in the pits, while their Liv bikes get a final check by Jesse prior to the EWS start in Pietra Ligure.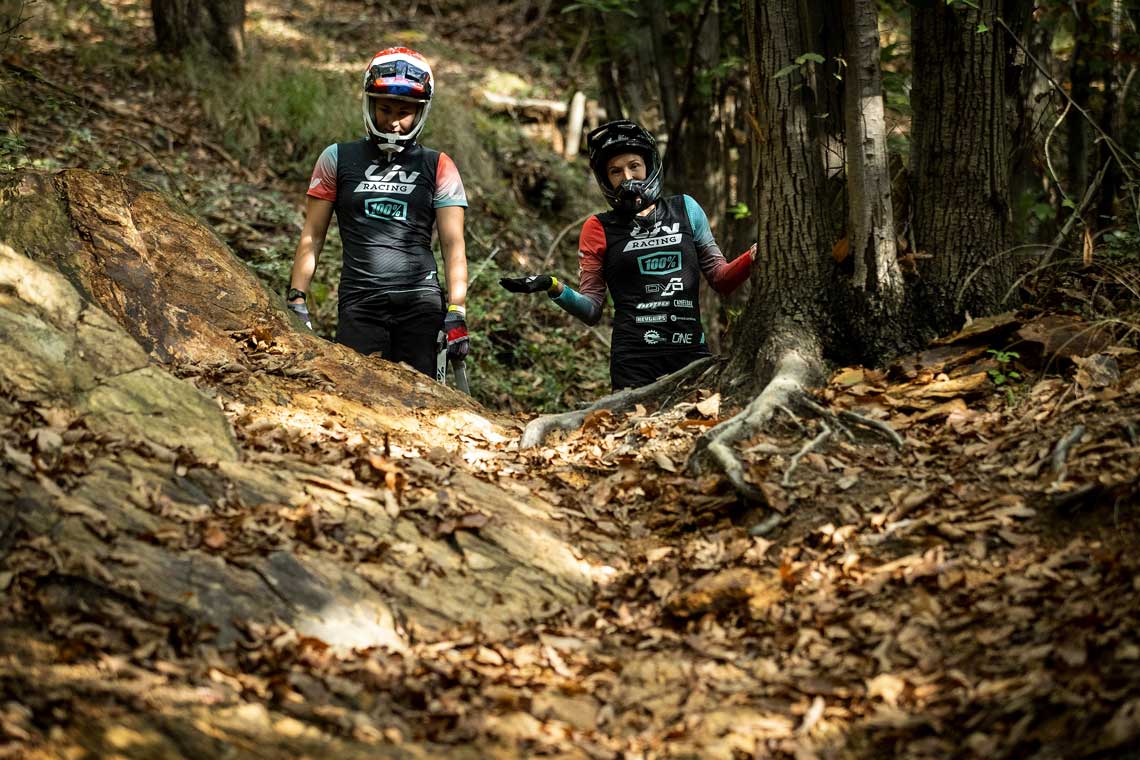 Inspecting lines during practice in Finale.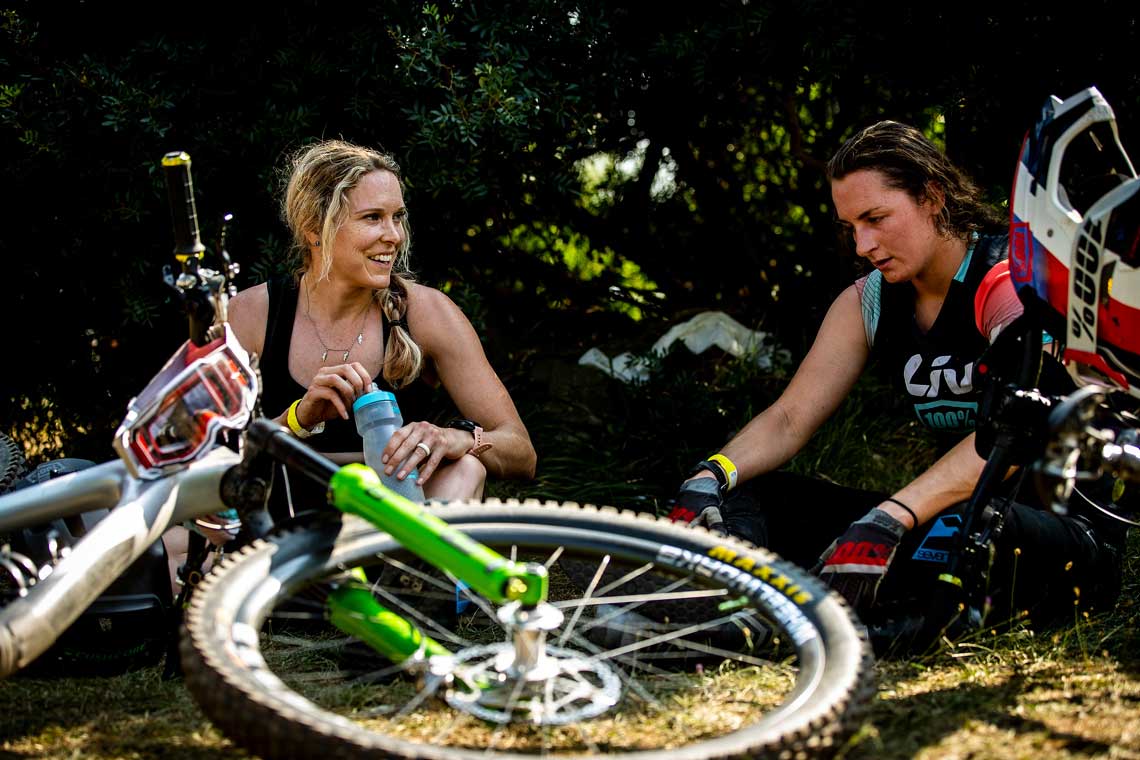 Taking a hydration break during a hot practice day in Pietra.
Rae Morrison
Pietra Ligure | 10th
Finale Ligure | 11th
Liv: When did you arrive in Italy to prepare for the final two EWS rounds? Was it difficult to acclimate, after being home for so long? 
Rae: We arrived slightly early to Italy just in case there was an unexpected quarantine or last-minute cancelled flights. The biggest shock is the 12-hour time difference and leaving New Zealand winter for Italian summer, it took us over a week before we could function and ride properly in the heat.
Liv: How did your travel from New Zealand go? What was the atmosphere at the EWS races like this year, with COVID precautions and safety regulations?
Rae: The travel was surreal. Empty airports and planes, and super strict layovers where we were kept in a holding area between flights. The COVID precautions were taken very seriously with travel and racing, which was good for everyone's safety. We wore face masks at all times, my temperature was taken about six times a day pre-race, post-race and every time I entered the team pits. I think the organization did a really good job with it all. There were a couple of positive cases identified before the race who were immediately quarantined to stop the spread. The atmosphere was great considering, everyone was just super happy to have the opportunity to race.
Liv: What are some of the reasons you chose to race your Intrigue Adv Pro 29 instead of the Hail Advanced in these two races?
Rae: I choose my Intrigue to race last minute because of the amount of pedaling that was in the race. Due to social distancing, they weren't able to use shuttles so the distance and elevation we pedaled was almost double compared with the races last year. I decided I wanted a lighter trail bike to help me on the climbs and get through the day with more energy to give on the descents. It's nice to have the option now to switch bikes depending on the race course.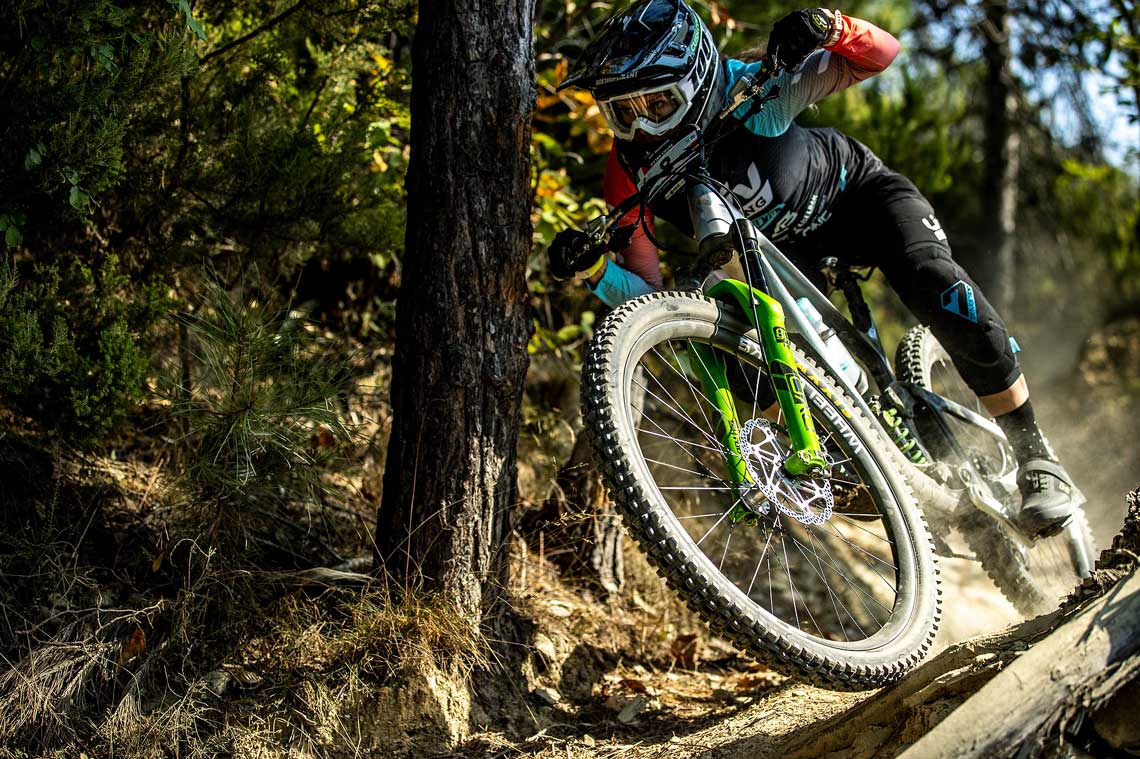 Rae blasting through a dusty corner during practice in Pietra aboard the Liv Intrigue Advanced Pro 29.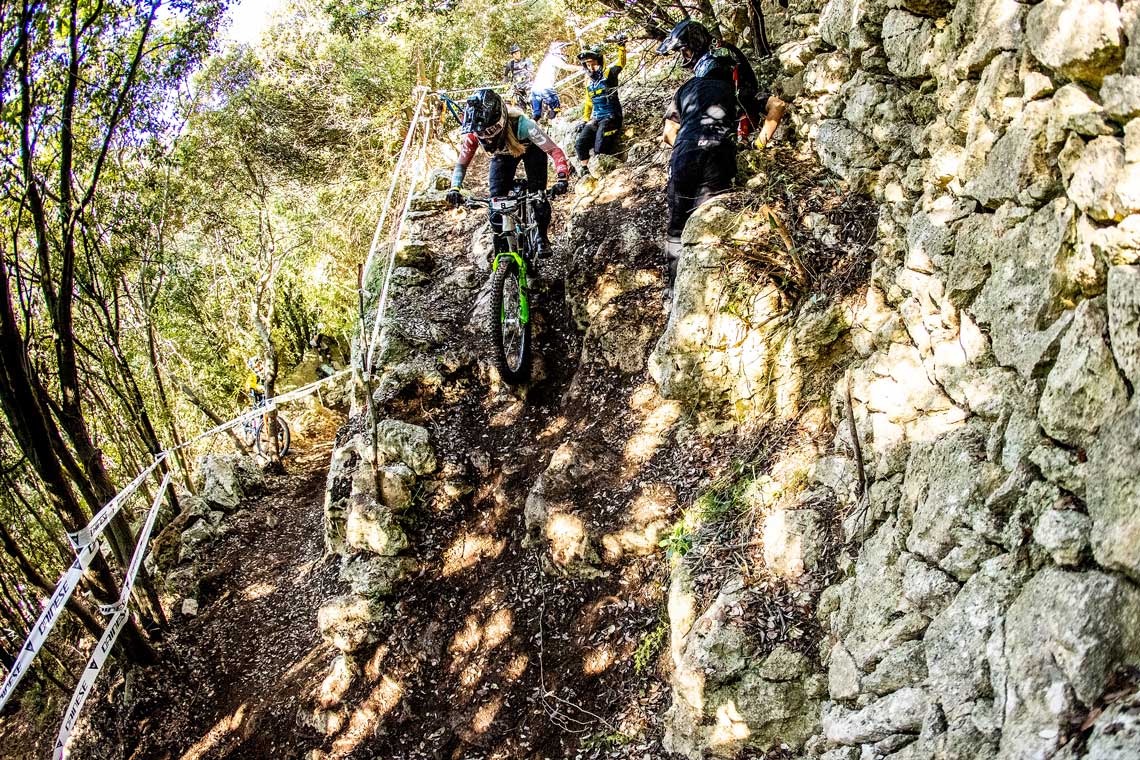 In Finale, the tracks were drastically different from Pietra, eventhough they are located just a few kilometers away from one another.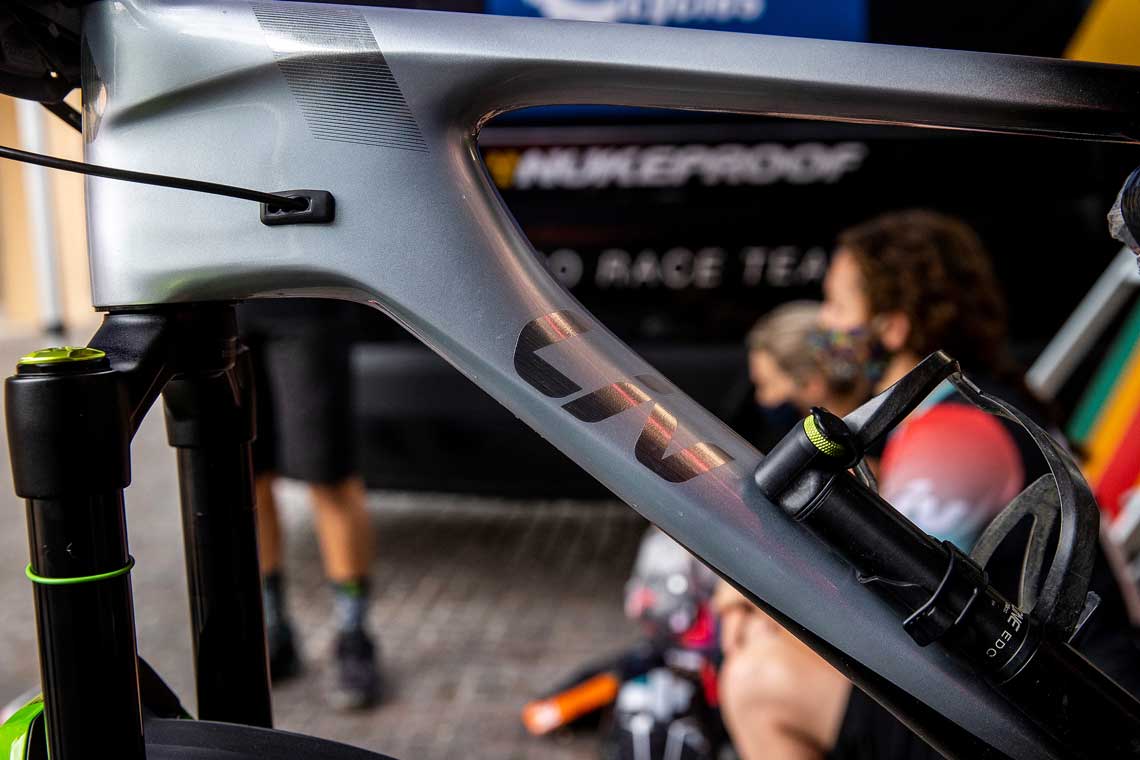 Liv: What were your favorite moments of each race? 
Rae: The tracks were amazing but I just really loved the venues. It was unreal to finish on the beach, eat some gelato, have a swim in the Mediterranean Sea, and afterwards have a pizza to finish off the day.
Liv: Geographically, Finale and Pietra are right next to one another. How similar were the tracks and conditions?
Rae: They are five minutes from each other. It was great because we didn't have to change accommodation. The tracks were surprisingly very different, Pietra was single track, super dusty in practice and very slippery after the thunderstorm on race day. Finale the tracks were more varied from fast, wide and rocky tracks to natural walking tracks.
Liv: You mentioned a neck injury on your social post, when did you sustain this injury and how did it affect your race day?
Rae: It's an old whiplash injury that flared up again after the first race. Unfortunately, it affected the Finale race a lot as I struggled to lift my head up and look ahead. I changed a lot of my set up on the fly, which helped a lot: softening my suspension to reduce the jarring, and raising my cockpit to get my torso more upright and reduce the strain on my neck. My day got a lot better after that and my stage results kept getting better and better. I just needed the day to be a bit longer with another couple of stages, haha. Frustrating to not ride my best, but happy I was able to find a way to make the best of the situation.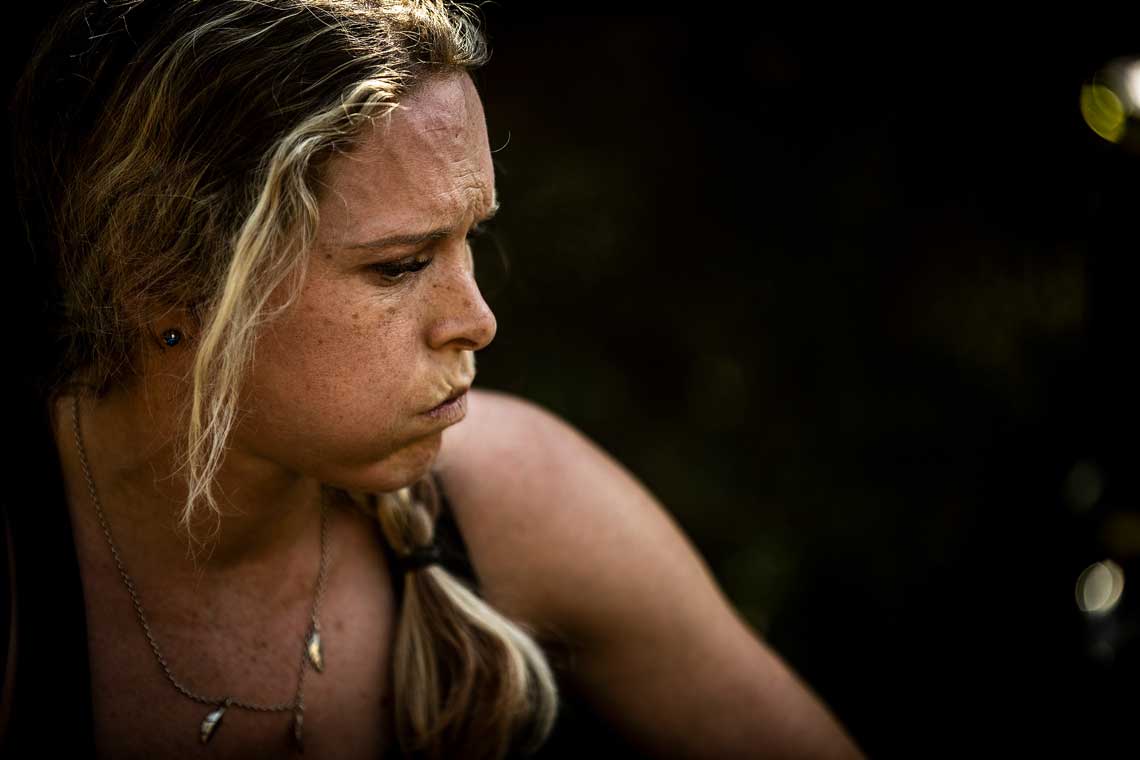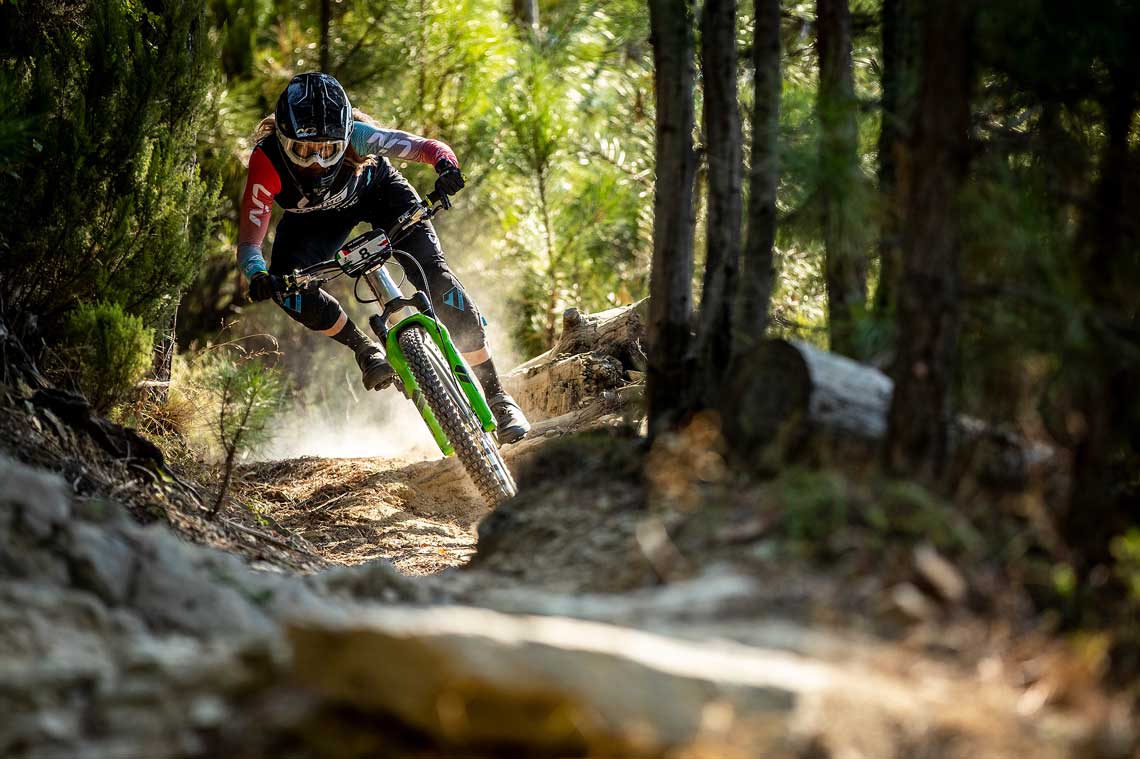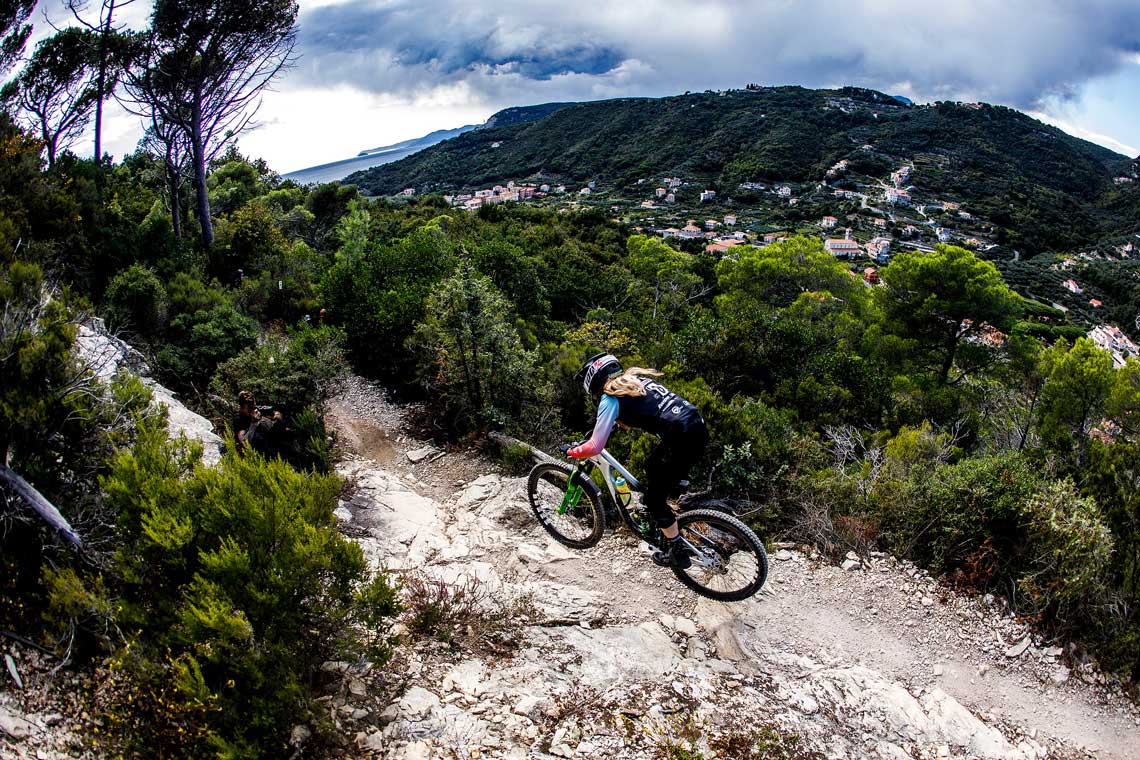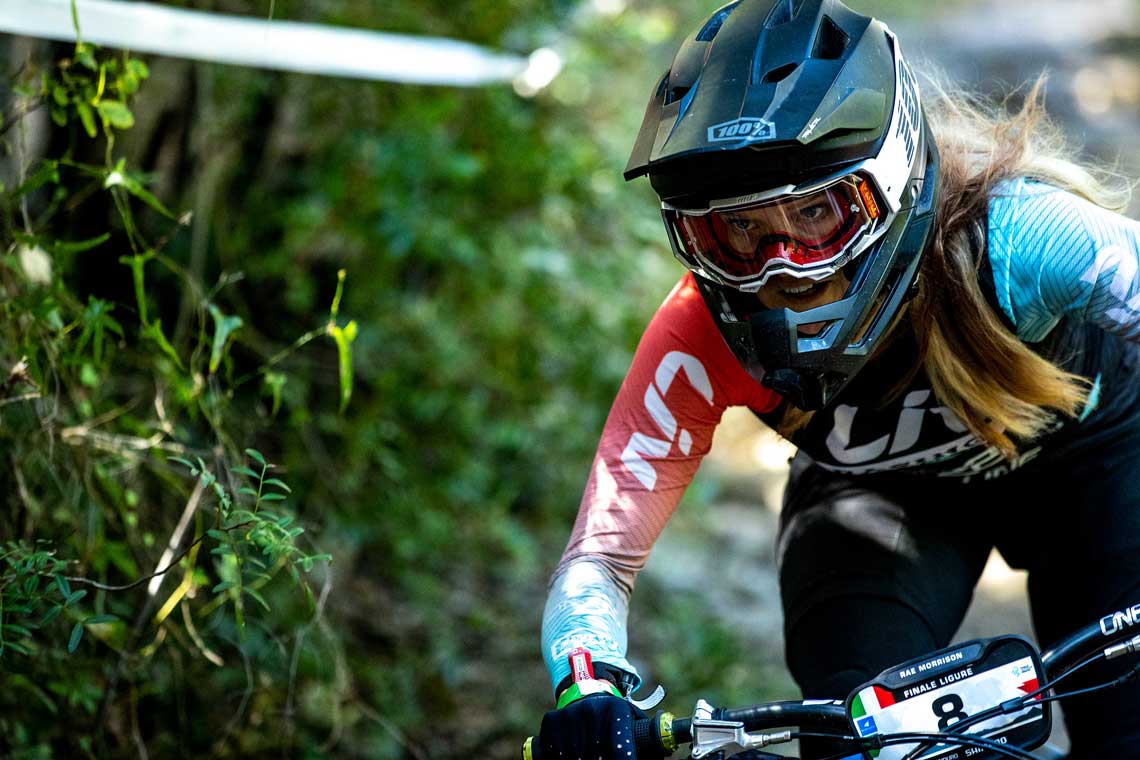 Louise Kelly
Pietra Ligure | 18th
Finale Ligure | 19th
Liv: How long have you been racing Enduro/ how did you get into the sport?
Lou: I did my first race at the end of 2017, it was just a wee local one. I got into enduro as a sport kind of by accident, I guess. I always rode a bike as a kid and biked to school and things, but one day I started going into the hills and me and a mate started riding for fun and that got the ball rolling. Since then, I've just continued to ride and race wherever I could. I really enjoy riding my bike and just having a good time, that is what has got me to this point. I never thought I'd end up racing on the world stage.
Liv: What do you do besides racing?
Lou: Other than racing, I compete and represent New Zealand in Judo. Judo is a martial art that involves grappling. I've done judo since I was 11. In that time, I have had multiple national and Oceania titles to my name and had the opportunity to train and visit some amazing places. But in 2020 with all that's going on, all national Judo comps got cancelled, so I took a step back and just focused on training and learning until the opportunity came up to come race EWS.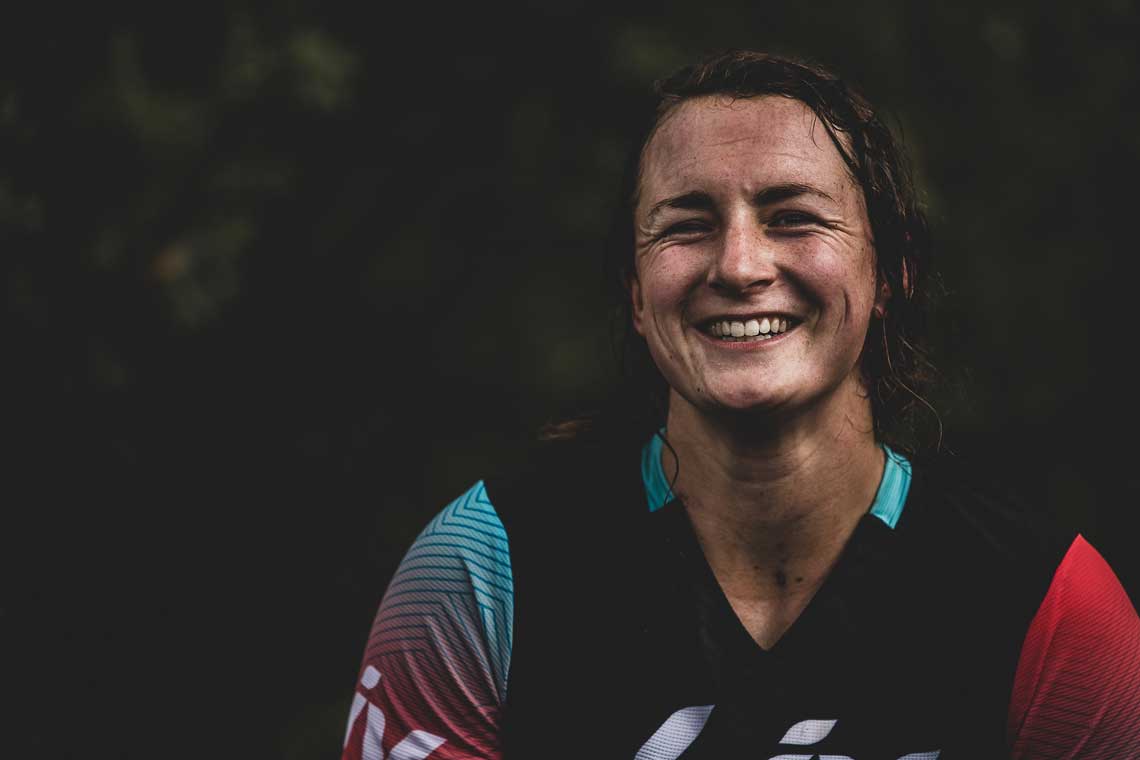 Liv New Zealand athlete/ambassador Lou Kelly got the opportunity to fill in as a guest rider for Liv Racing during the two Italian EWS rounds in 2020.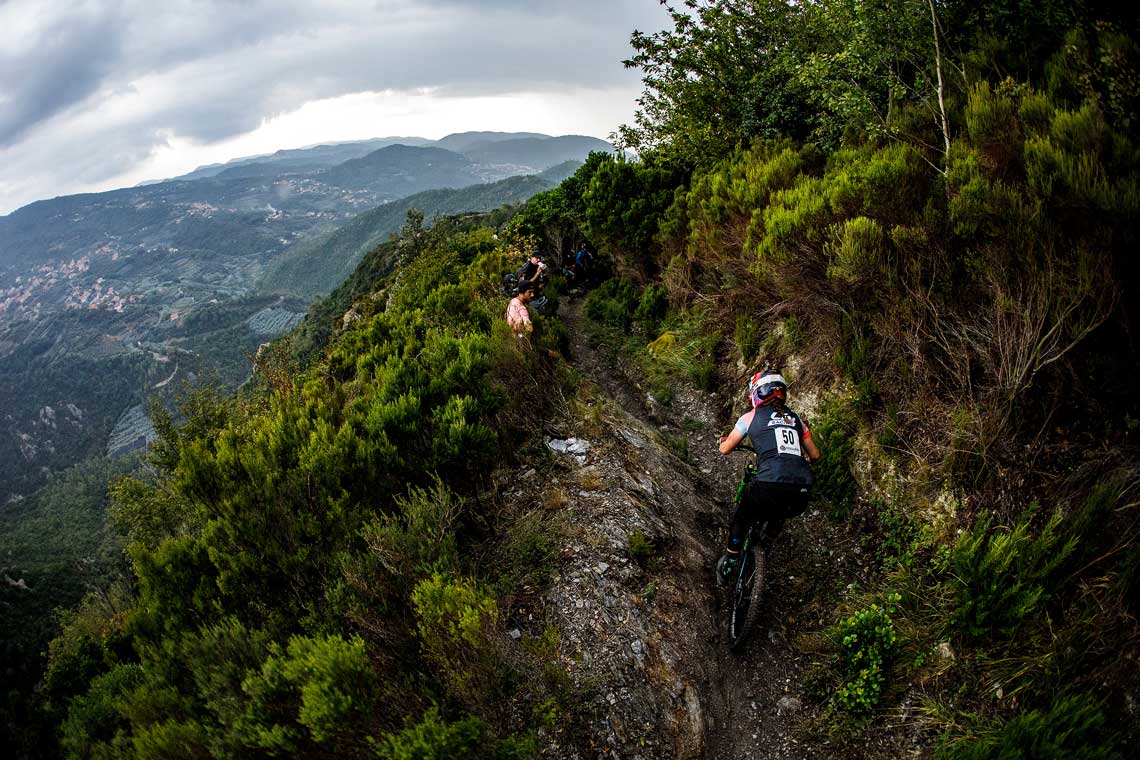 Lou tackled the tight and technical trails in Pietra with confidence.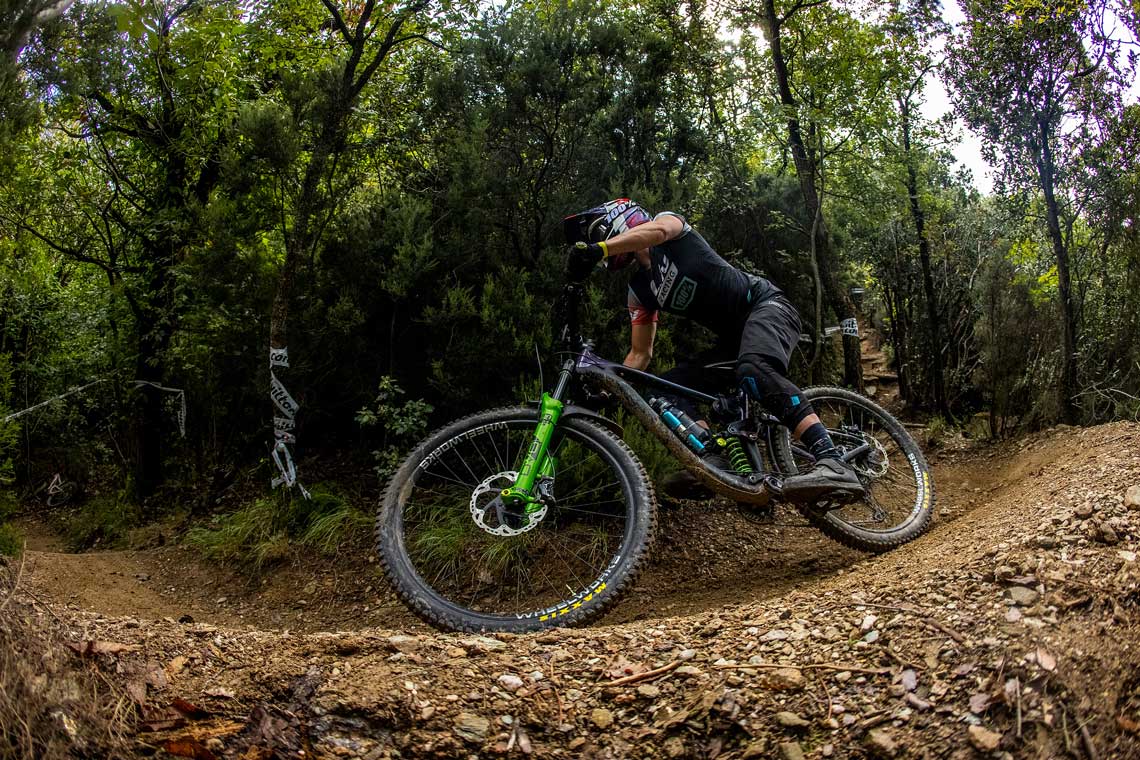 Liv: What bike do you ride?
Lou: I ride my 2020 Liv Hail advanced as a mullet [29-inch front wheel, 27.5-inch rear wheel] set up.
Liv: What was it like lining up for the start of your first EWS in Pietra?
Lou: Lining up for my first EWS felt different to races at home; it felt a lot more serious. But I found it was best to just keep calm because, at the end of the day, it's still racing bikes. I didn't really think of it as a big race, I just stepped up to the start line as I would for any other race at home. I also had the luxury of having Rae and Jesse here, who are at most of the races at home. Having support and friends around made it feel more comfortable. I think I was as prepared as I could have been given eight days' notice.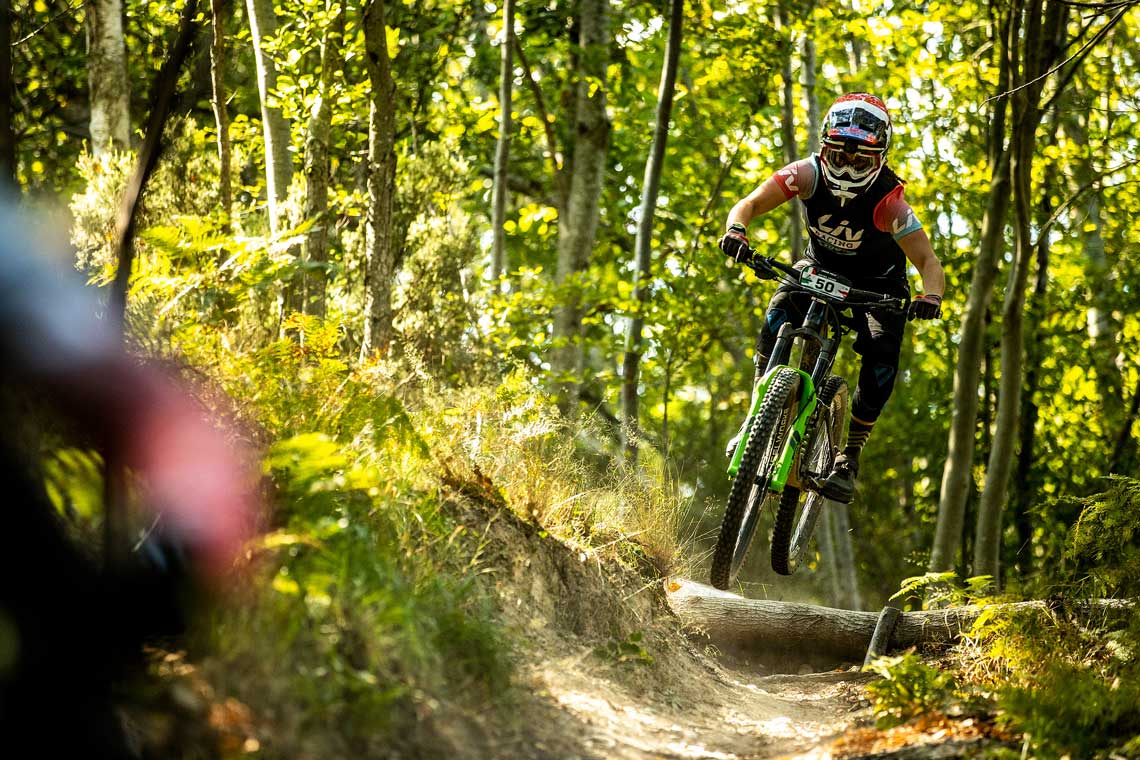 Lou blasting through the trails during practice in Pietra.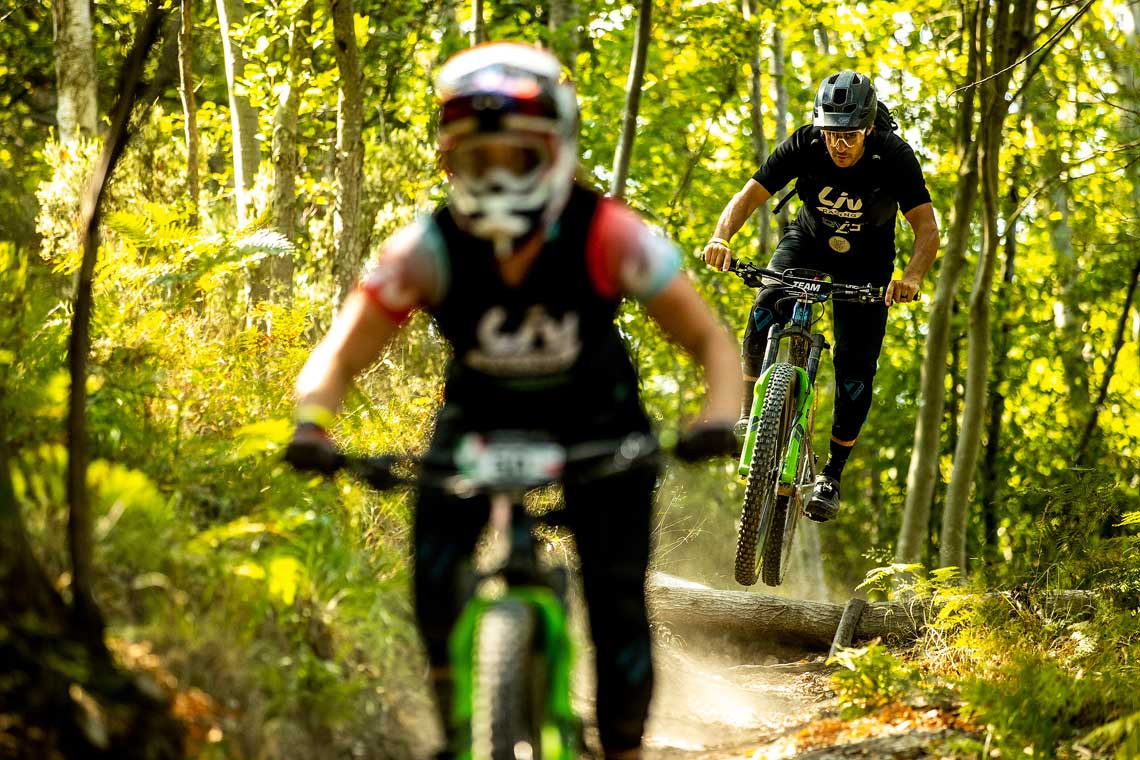 Jesse follows close behind Rae and Lou during practice with a pack full of gear. 
Liv: How did the tracks and conditions compare to what you normally ride or races you've done in the past?
Lou: Pietra felt pretty similar to other races I've done and I feel like I got along with the stages more than I did in Finale. Once that thunderstorm came over in Pietra, it got pretty wild but made the conditions really interesting.
Liv: What were your favorite moments of each race?
Lou: Favourite moment in Pietra was the bottom section of stage 2; that track was incredible and with the rain the day before, the conditions where prime. I was just stoked with how I rode that track. Favourite moment in Finale was the huge steps in stage 1 just because it was so crazy and out of control. You just had to hang on and hope you made it to the bottom. But all in all, just being amongst the atmosphere and getting to race on the world stage on some epic tracks was amazing. I'm really stoked to finish top 20 in both races.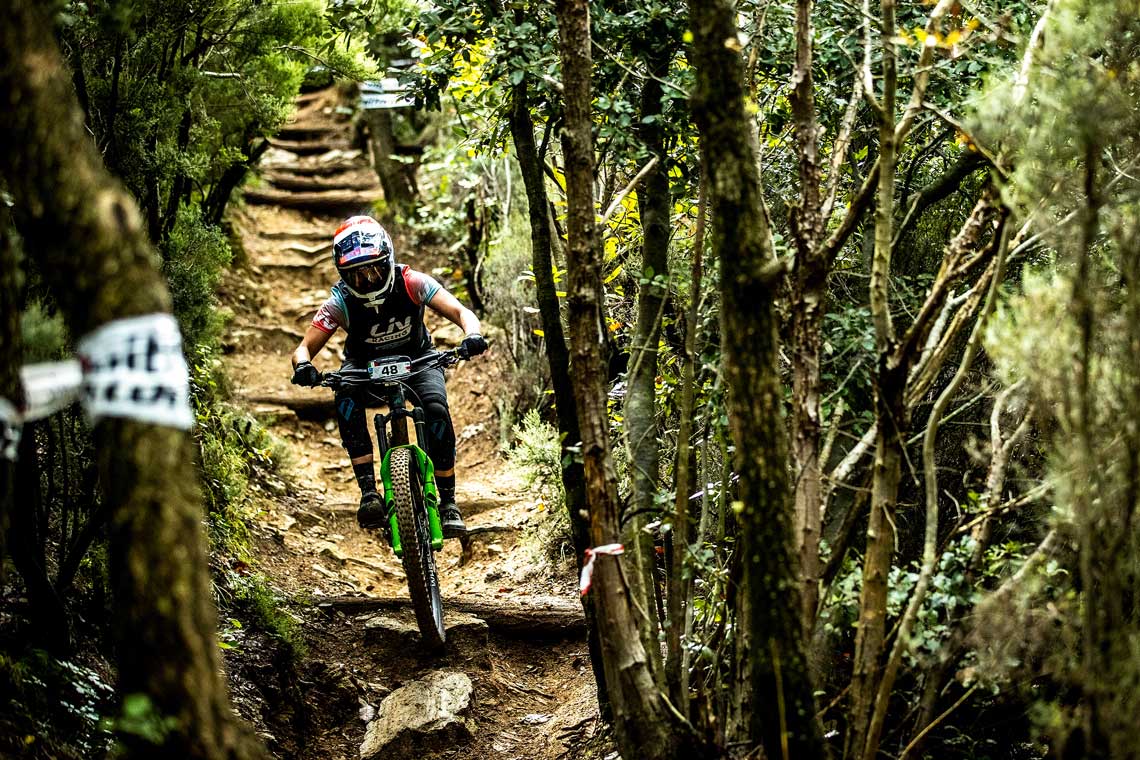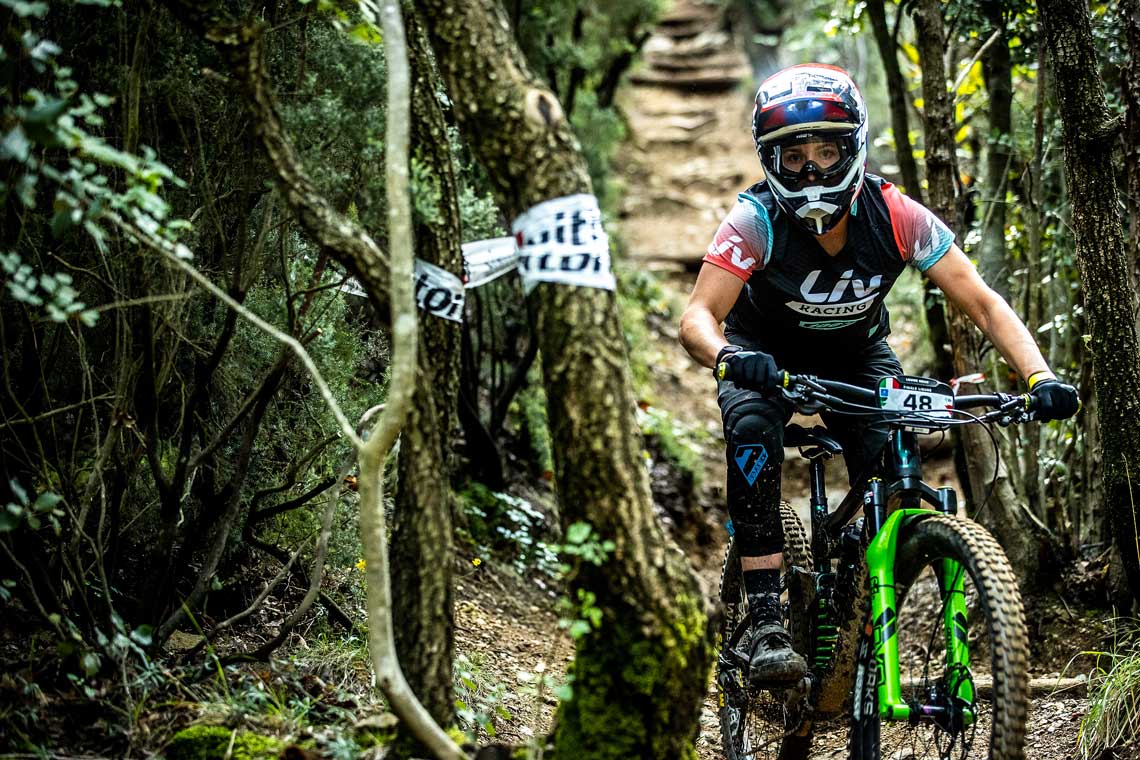 Lou and Rae are now flying home to Nelson, New Zealand where they will quarantine for two weeks in government-controlled isolation. New Zealand summer is just around the corner, so racing and riding is sure to be on deck.