On the Hunt to Tell Our Own Tales: Meet The Black Foxes
The Black Foxes is an international collective of unapologetically Black cyclists and outdoors-people who are reclaiming their narratives and roles in this realm. We realize that spaces which are more diverse and inclusive are beneficial to everyone. We intend to do our part in making cycling and the outdoors better for those already present as well as for those who face barriers accessing them.
Our shared passion for being active has unified our efforts to normalize Blackness on trails, mountains, group rides, and pelotons, and to create our own content. The idea is to achieve this alongside underrepresented creators, encourage others to delve into outdoor sport for their physical and mental well-being, cultivate an international network of Black outdoors people, and provide guidance to the community and industry on how to support us in accomplishing these goals.
Meet the Black Foxes
The collective is composed of eight members who have unique experiences, careers, lifestyles, and hobbies. Whether it's pushing pedal on the tarmac, hucking through rock gardens, grinding through gravel for multiple days, road/trail running, roller skiing, bagging peaks by foot, or cutting corners in crits, we have been taking to the great outdoors on our own terms and writing our own stories. We (Alexa, Ayesha, Jalen, Marty, Nikki, Raequan, Shequaya, and Will) joined forces at the start of 2020 with the understanding that we could achieve much more together and make a meaningful difference in our respective communities. Individually, our magic and joy in being ourselves was already a force to be reckoned with, but together we are unstoppable: a sight that cannot be unseen and a voice that cannot be silenced.
In the early development of the group and our manifesto, each member made a statement of what they expected to accomplish: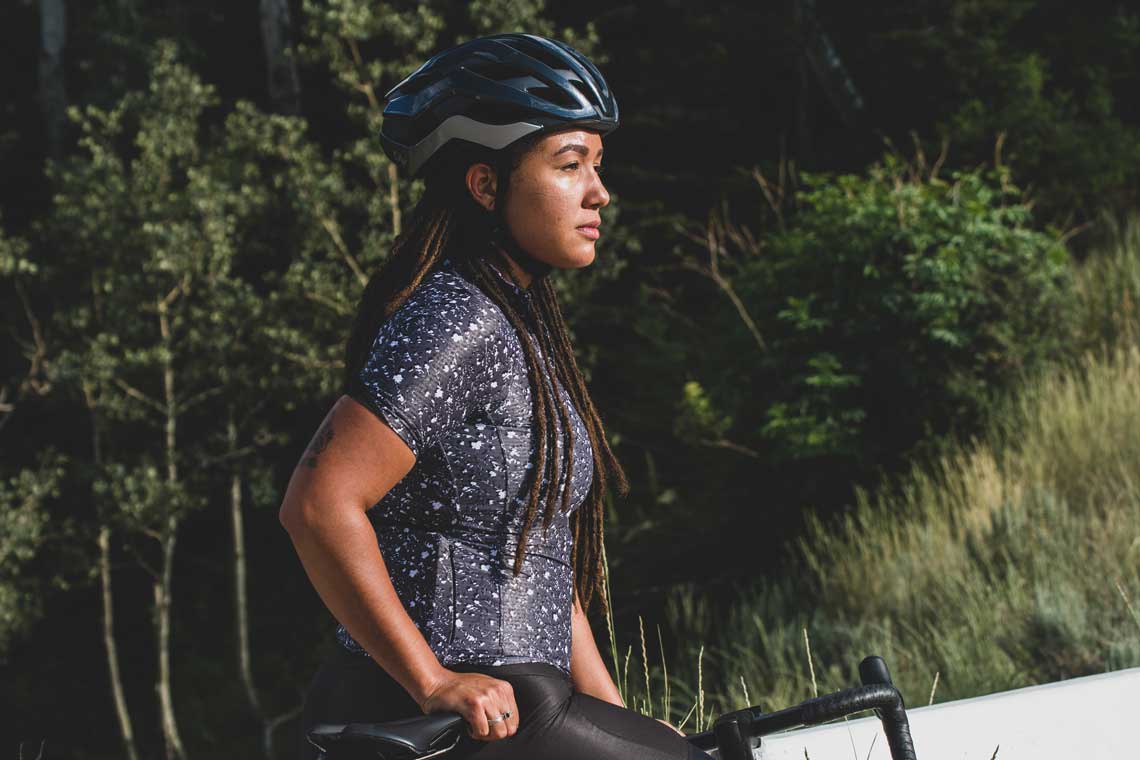 Alexa: "I would like to reach out through social media. Through that platform, we can manifest representation in the industry from the source instead of through a white lens. We can also have each other's back as Black outdoors-people to encourage each other to try new things and to continue honing what we've already learned."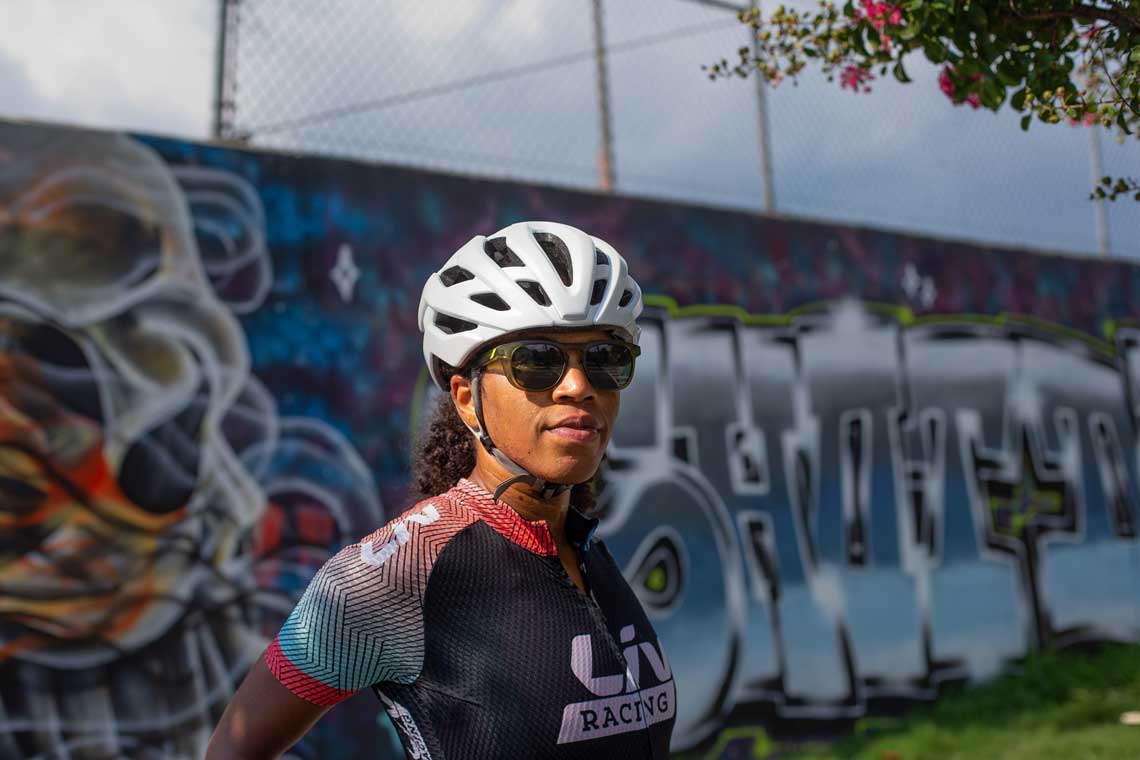 Ayesha: "Stories provide perspectives that can shatter, or create biases. For this reason, we are confident that more space for us to be heard and seen through our voices and our eyes will create conditions for a more authentically diverse and inclusive industry."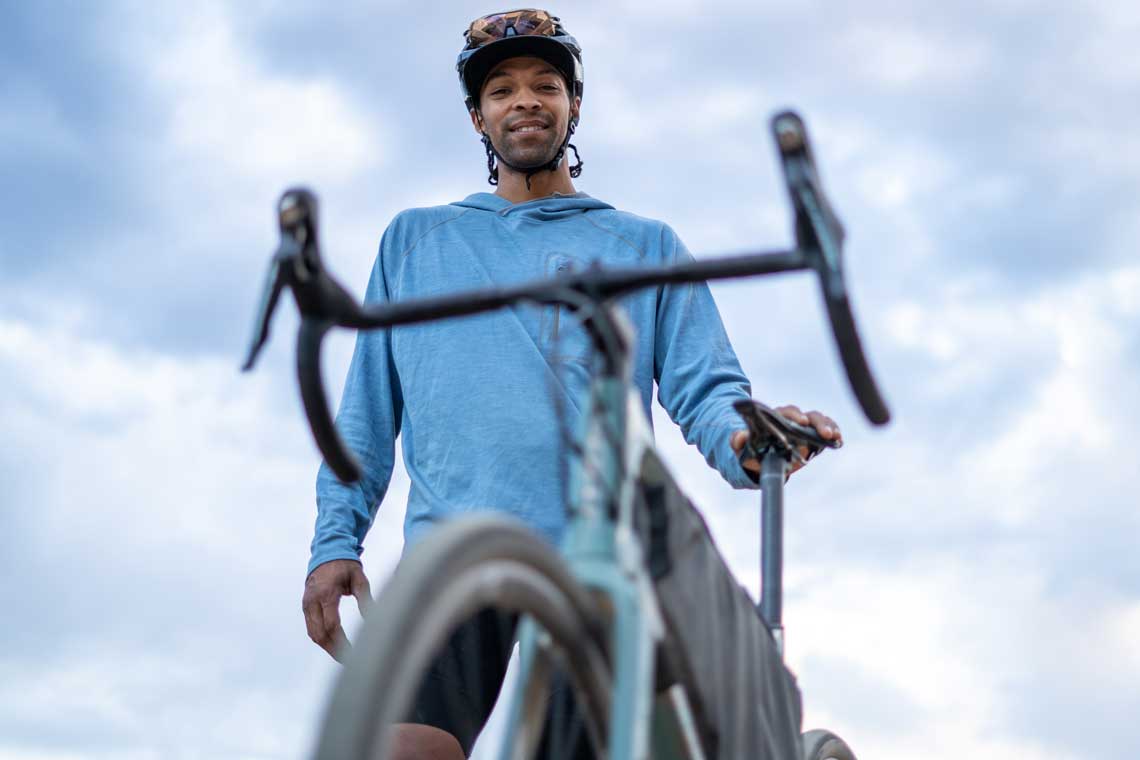 Jalen: "I want to create more opportunities and pathways for black people, young and old, to experience the joys of off-road biking in its various forms, as well as increase leadership and ownership in the outdoor & cycling industries."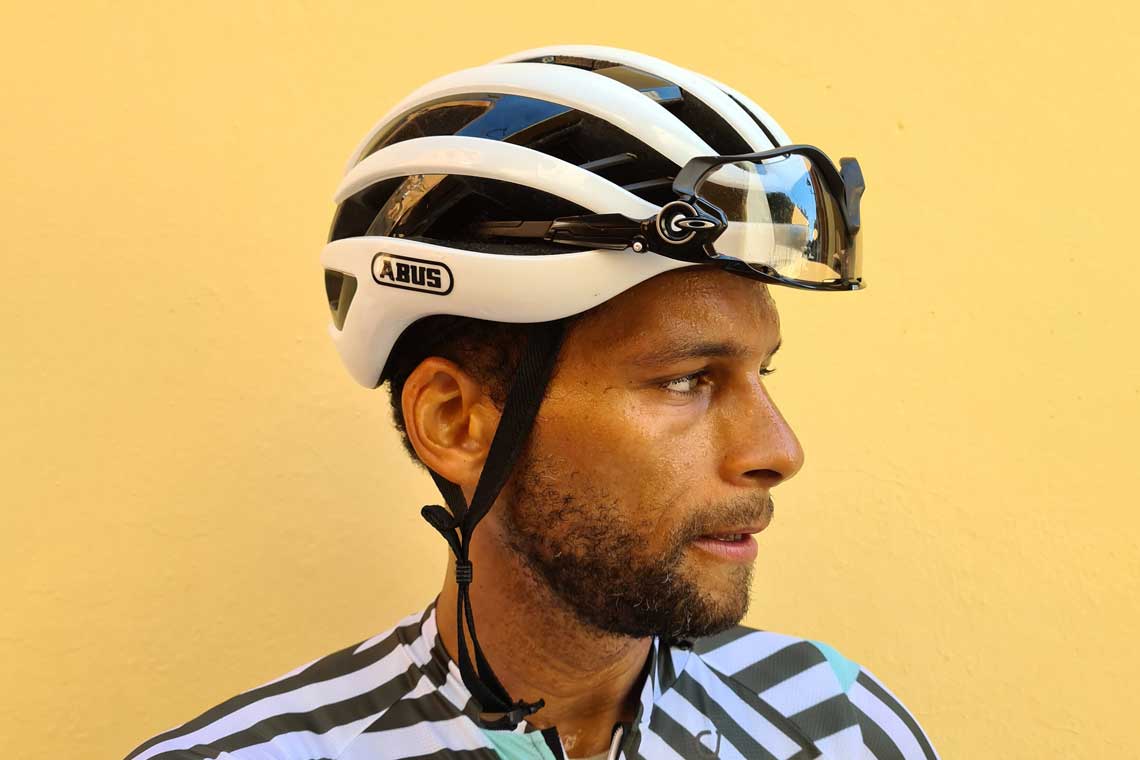 Marty: "I want to normalize Blackness on bikes, change brand rhetoric, workplace culture, hiring practices and create leadership teams that are reflective of the multicultural world we live in. I look forward to working with industry leaders on how to create an atmosphere to hire and retain BIPOC employees and allies."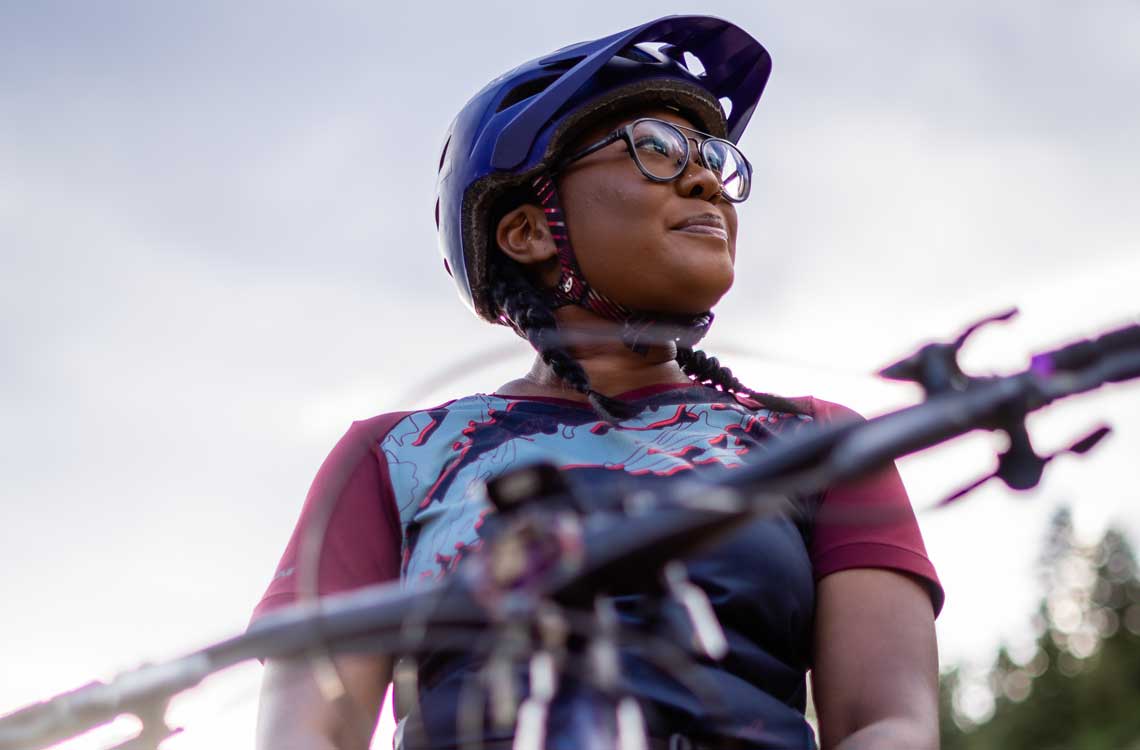 Nikki: "I want to inspire Black people to try new things in the outdoor world: To not let society limit us because of our differences. To show that we are just as capable of being successful in the cycling industry. Whether the ride or the outdoor activity is for fun or competition, we can do it too! I have asthma and also want to encourage asthmatics that this condition can be controlled and anything is possible if you set your mind to it."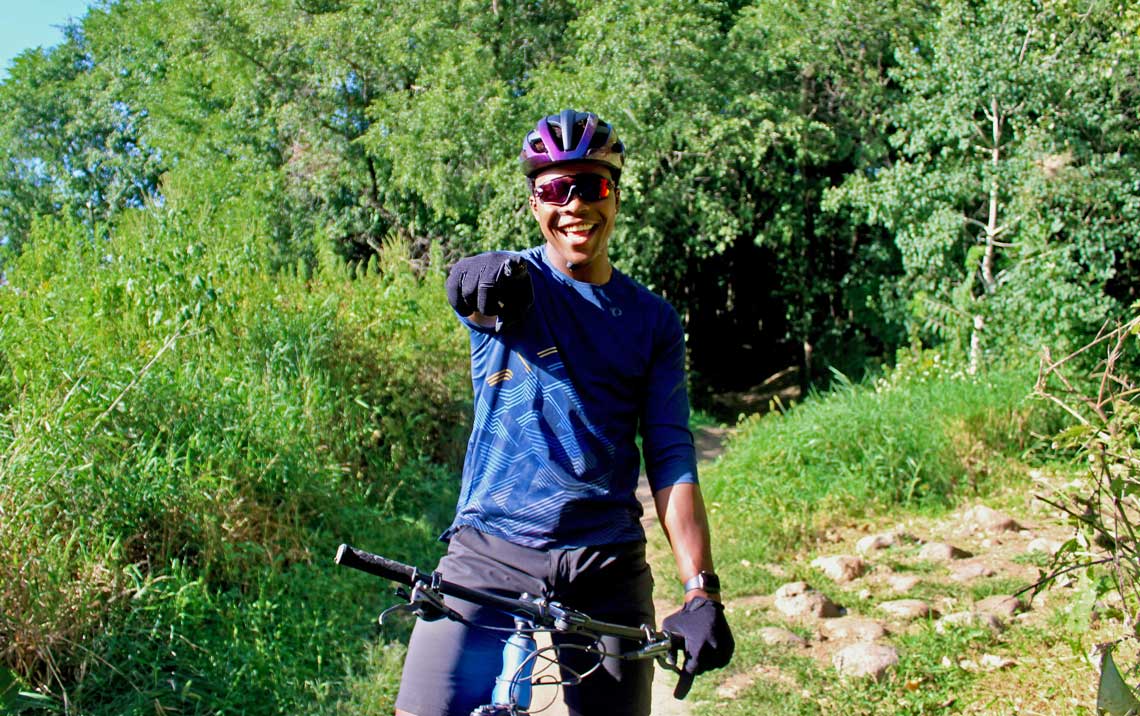 Raequan: "One thing I aspire to do is create a traveling band of black and brown cyclists. My goal is to link Black cyclists and outdoors persons via an easily accessible database and online forum. I would use this database and an online forum to facilitate communication for interests, potential travel, group rides, etc. The collection of black cyclists will create a more welcoming outdoor experience to make Black and brown cyclists a norm."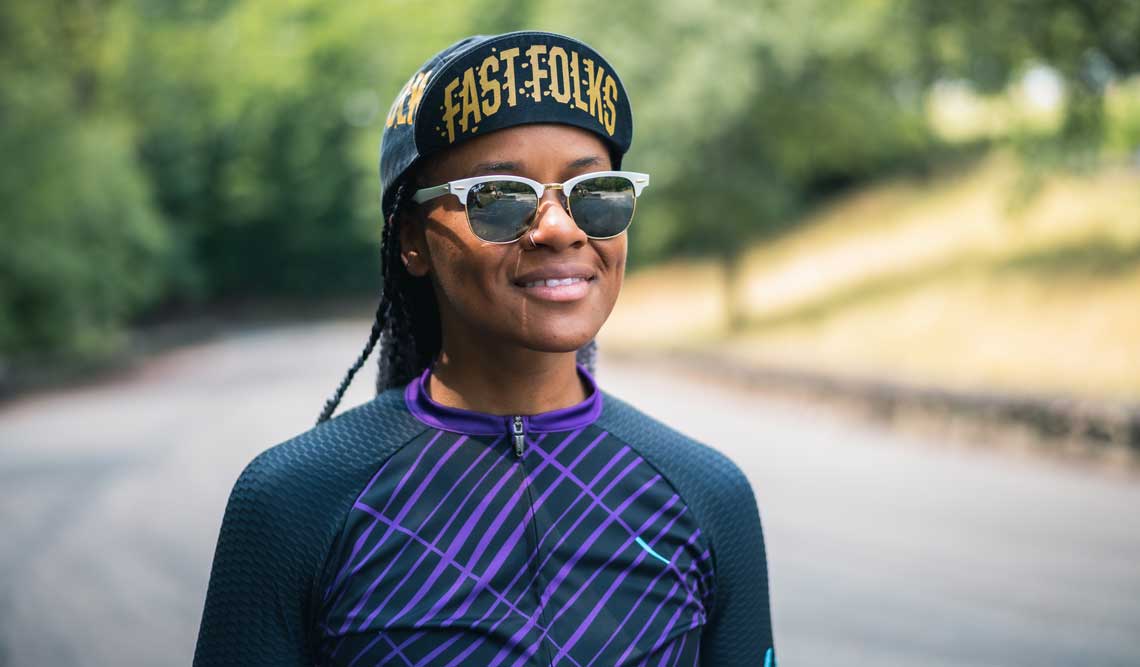 Shay: "I want to connect with more Black cyclists doing what they love, riding in different disciplines, and I want to promote lifelong mental health through cycling and the outdoors."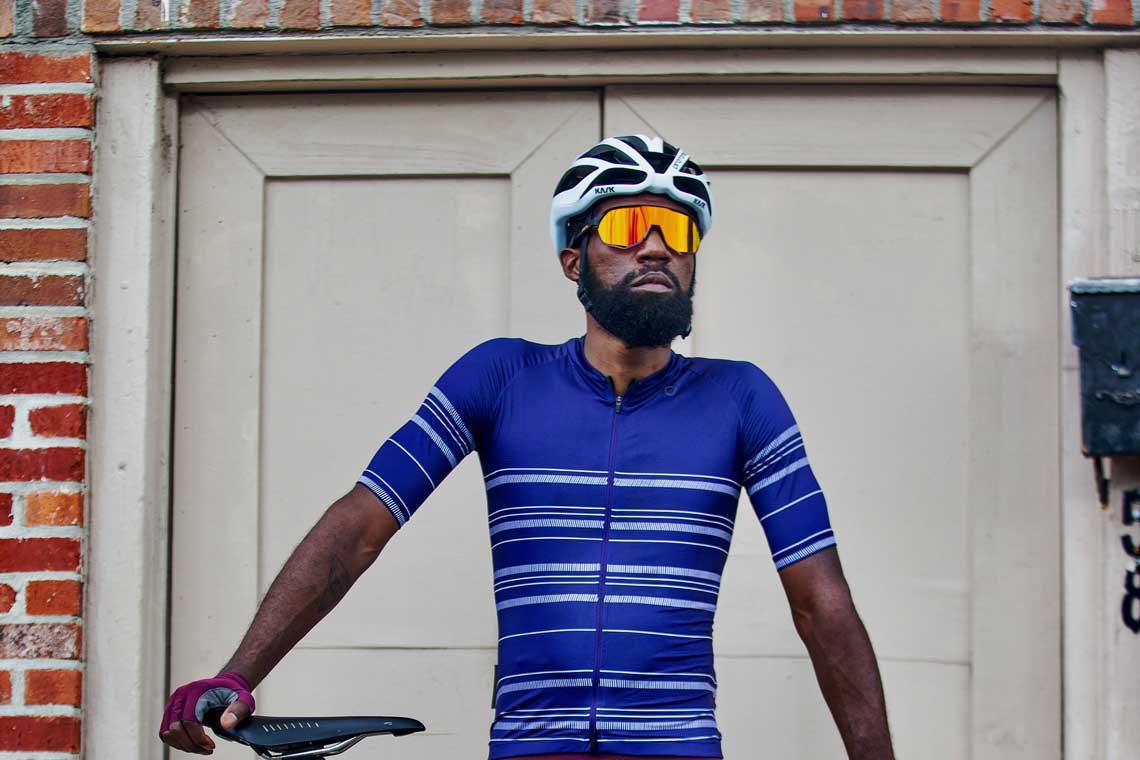 William: "Black people have always existed in the outdoors space but industry's content centers ALL of us as people in need of help or saving. Let's end the tired, repetitive white saviour complex and replace it with content and direction from Black creators. Let's support and amplify the positive representation from Black content creators. We can share our own experiences in a unique and genuine way."
Together, we envision and pursue a future where Black people of all ages, genders, abilities, and complexions can move through any space on their own terms safely, without judgement, consequence, or having to compromise who they truly are. By amplifying our voices and taking leadership, we can begin to build such a community that is long overdue. We look forward to sharing our stories, cultivating community, hosting group rides and events, and changing the status quo.
Join The Black Foxes' Mission
Check out our content  www.theblackfoxes.com
Follow  us on Instagram @the_blackfoxes
#TheBlackFoxes #RepresentationMatters
Listen to & share our stories.
Join our members' group rides & virtual rides on Zwift.
We are proud to work side-by-side with Liv Cycling, Giant Bicycles and Backcountry. Aside from material support, they realize the importance of Black athletes having a platform to freely engage with the public with our own points of view and in our own words. In addition, they are receiving increased positive feedback from the public due to their stance on diversity and genuine inclusion in the industry. They are crucial supporting characters in the Black Foxes story and examples of how the industry as a whole should be engaging with communities of color.