Bike Commuting Tips for Beginners
Commuting by bike opens a whole new world of opportunities. With a bike, suddenly you can transport yourself farther and faster than what's possible by foot. You are not tied down to a bus or train schedule and you don't have to pay a fee to get where you want to go. Not only is a bike much cheaper to purchase than a car, but a bike's only required fuel is a pedal stroke. Riding a bike for daily transportation is beneficial for both the earth and your health. Simply put, commuting by bike equals freedom.
The hardest part about bike commuting is getting started, so we've put together our favorite tips to help you begin the journey.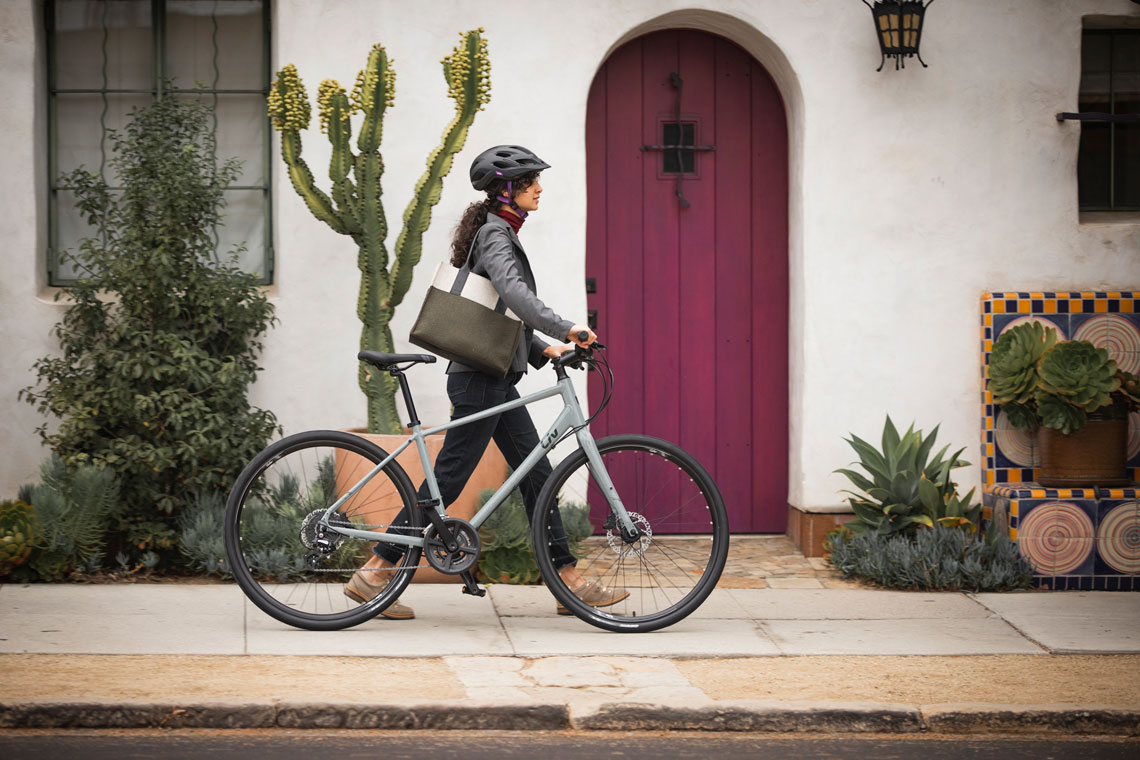 1. You can commute on ANY bicycle.
There are no rules. Whatever bike you have will likely do the job. But, if you're looking to purchase a new bike specifically for commuting, there are a couple things to consider.
How far will you be riding and how fast do you want/need to get there?
Will you have to pick up your bike to carry it up stairs, etc?
Will your commute include rough roads or off-roading?
Are you going to be climbing hills or is your commute relatively flat?
Will you be riding in rain and snow?
Are you a confident cyclist?
What is your current fitness level?
Road/ Hybrid bikes: For long-distance commutes, rides where you may have to lift your bike and carry it up stairs, or if you just want to get there fast and you're travelling paved surfaces, road or hybrid bikes are a great option.
Gravel or Mountain bikes: Bikes with wider, knobby tires can be beneficial for commutes that may involve rough roads, unpaved bike paths, or nasty weather conditions. Sometimes, a front suspension fork can make your commute more comfortable if riding on surfaces that aren't always smooth.
E-bikes: If you're looking to get where you're going faster and have the ability to choose how much of a workout you're in for, E-bikes are a great option. Electric bikes are pedal-assist, meaning the battery-powered motor will match the power you put into the pedals to a specified percentage. E-bikes are also a great option if you will be hauling a heavy load, such as doing grocery shopping or towing the kids in a trailer. An E-bike might not be the best option if you must carry your bike at any point in your commute (up stairs at the office or to your apartment).
Used Bikes: You don't have to purchase a new bike to start commuting. Check out the local used bike listings and secondhand stores, chances are there is a bike that can get you from A to B. If buying used, do make sure the bike fits you and is in decent working condition. An ill-fitting bike that is constantly breaking down isn't very motivating and it could make you late for work!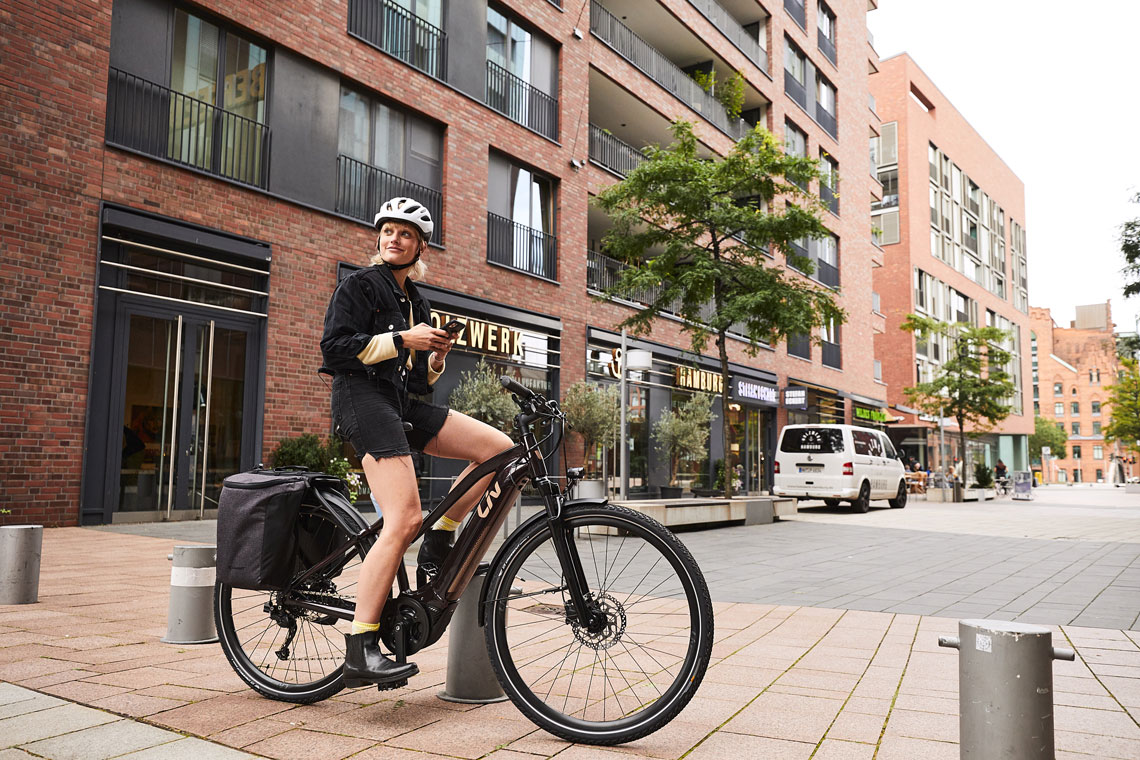 2. Be safe and prepared.
Any time you jump on a bike, make sure you and your bike can be seen and you're equipped for what could go wrong.
Be aware of the local laws in your community. Bikes are sometimes required to have front and rear lights to ride on the road. Regardless, it's always a good idea to have lights if you are riding on the road with cars.
Know the rules of the road and practice safe bike handling techniques, like using hand signals. Learn more about bike safety while commuting HERE>
Use a bell when riding in the city and on multi-use bike paths.
Carry a fix-a-flat kit and know how to use it. Flats are always a possibility, check out our step-by-step guide to learn how to fix a flat tire and practice at home so you're ready when it happens!
With regular maintenance, you can keep your bike running great for your daily commute. Check out this guide for the basics. Plan a trip to your local bike shop for a full check and service every couple of months.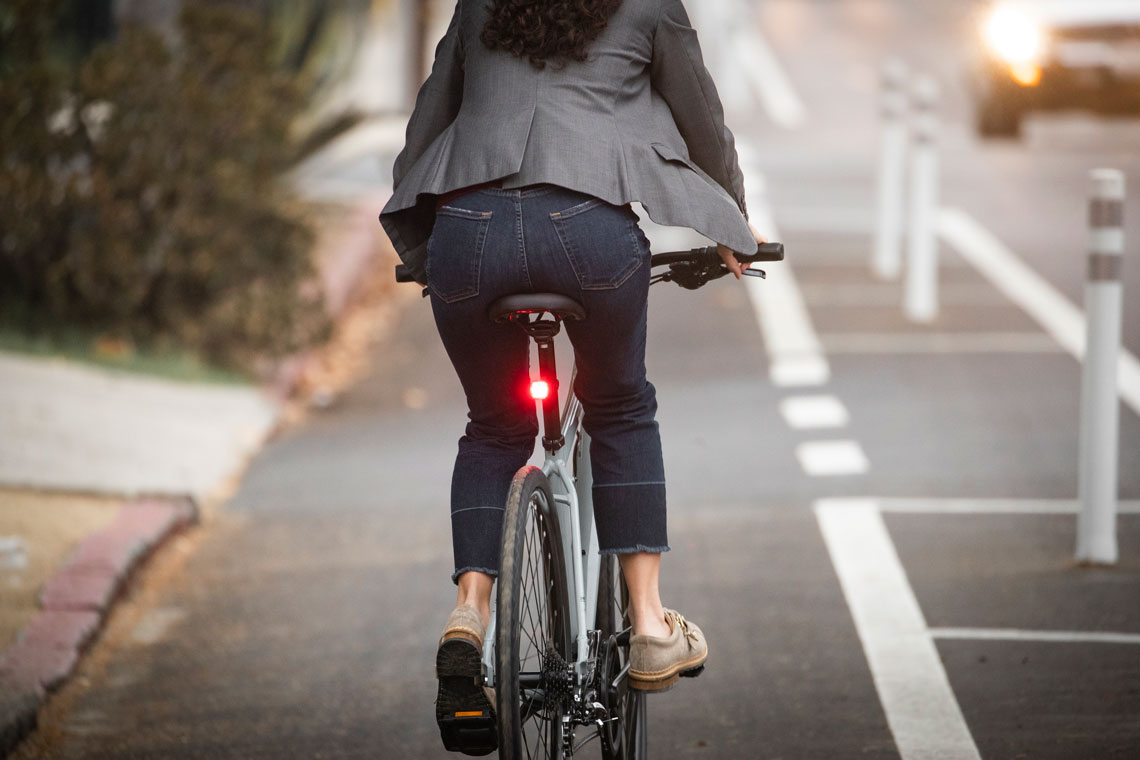 3. Any clothes can be biking clothes.
That's right, you don't have to wear Lycra or Spandex to ride a bike – whew! Basically, if you feel comfortable and your clothing is not impairing your ability to ride a bike, you're good to go. That said, there are a couple things you might want to consider when preparing your bike commuting wardrobe.
Avoid wearing loose-fitting clothing near any part of the bike that moves (like the gears and wheels). Secure wide-leg pants with a strap or by rolling up the pant leg. Watch out for loose scarves or long jackets.
Dress in layers. Sometimes the temperature when you arrive to where you are going can be different than when you left, plus you may work up a sweat!
If you plan on commuting by bike in wet conditions, rain pants, waterproof shoes, rain jacket, and waterproof bags would be a smart investment.
When biking to work, consider bringing a change of clothes or even stashing some work-appropriate attire at the office. Also, check out these tips to help you go from your bike to your desk with style.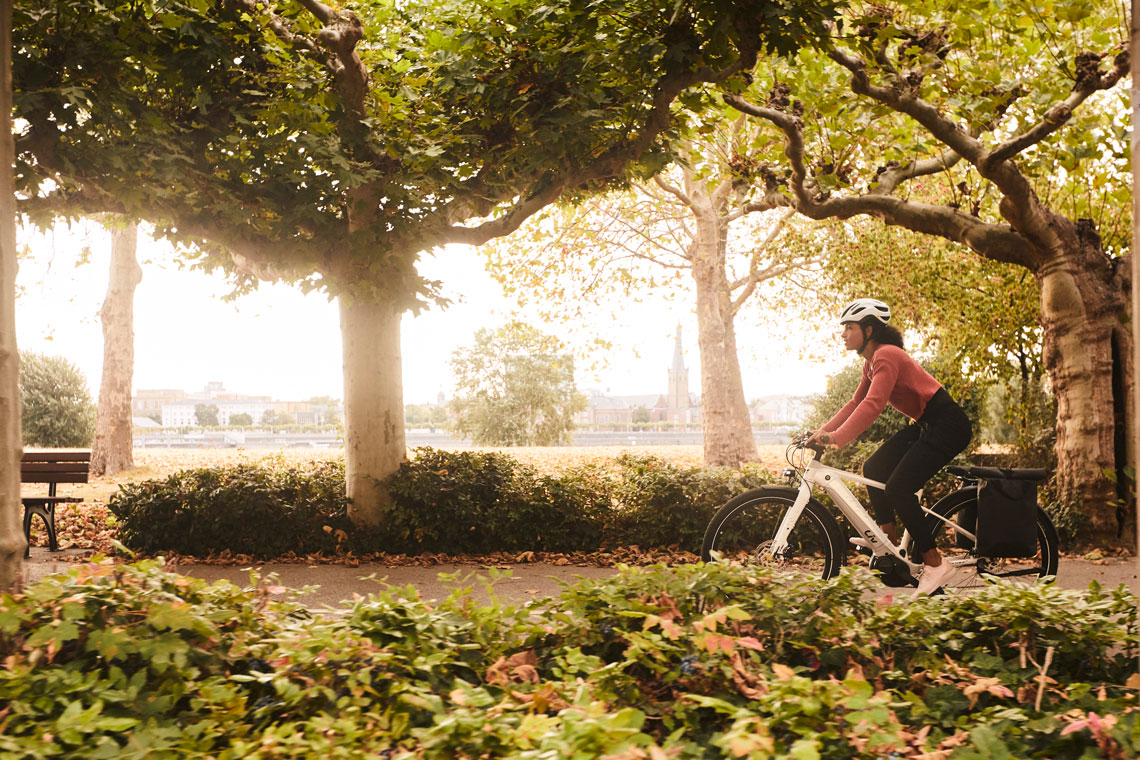 4. Find a way to carry your stuff.
When commuting by bike, you can pack your gear on your bike, your body, or both! It all depends on how much you're hauling and what kind of bike you have. Some bikes, like gravel bikes and hybrids have mounts for racks that can help you haul your bags. Other bikes may not have as many options. When choosing a way to carry your gear, make sure any bag you carry on your body fits snug and does not move around while riding. Waterproof bags are a good choice if you plan on commuting in a variety of weather conditions.
5. Lock your bike.
You can never 100 percent prevent your bike from being stolen. However, you can take steps to help reduce the risk of theft! Here are our top tips:
Be thoughtful about the location. Lock your bike to an object that cannot be cut or moved and make sure the area is well-lit.
Remove all accessories from your bike that are not locked to it.
Get a good lock. Most bike locks have ratings, check them out and get something you are comfortable with.
If your wheels and seat post are quick release, get a locking skewer and collar or lock your wheels separately with a cable lock and remove your saddle.
If your bike cannot be easily replaced, don't leave it out of your sight.