Let's Keep Riding Toward Better
"Let's Keep Riding Toward Better" was filmed in late 2019 and Ayesha wrote the words below in the Spring of 2020. In 2021, Ayesha McGowan joined the Liv Racing WorldTeam roster. As a satelite rider, she is currently training with the team with the goal of competing in UCI Women's WorldTour races after August 1.  
When I was five, I received two bicycles for Christmas. I didn't know how to ride a bike yet, but I taught myself. I skinned both knees in the process, but I learned.
I continued riding bikes with my friends while growing up, but when I got a driver's license in high school, I stopped. My bike story picked up again in 2007, as a college student commuting to class in Boston.
It wasn't until I got into road racing seven years later that I really noticed something: my competitors were mostly white womxn.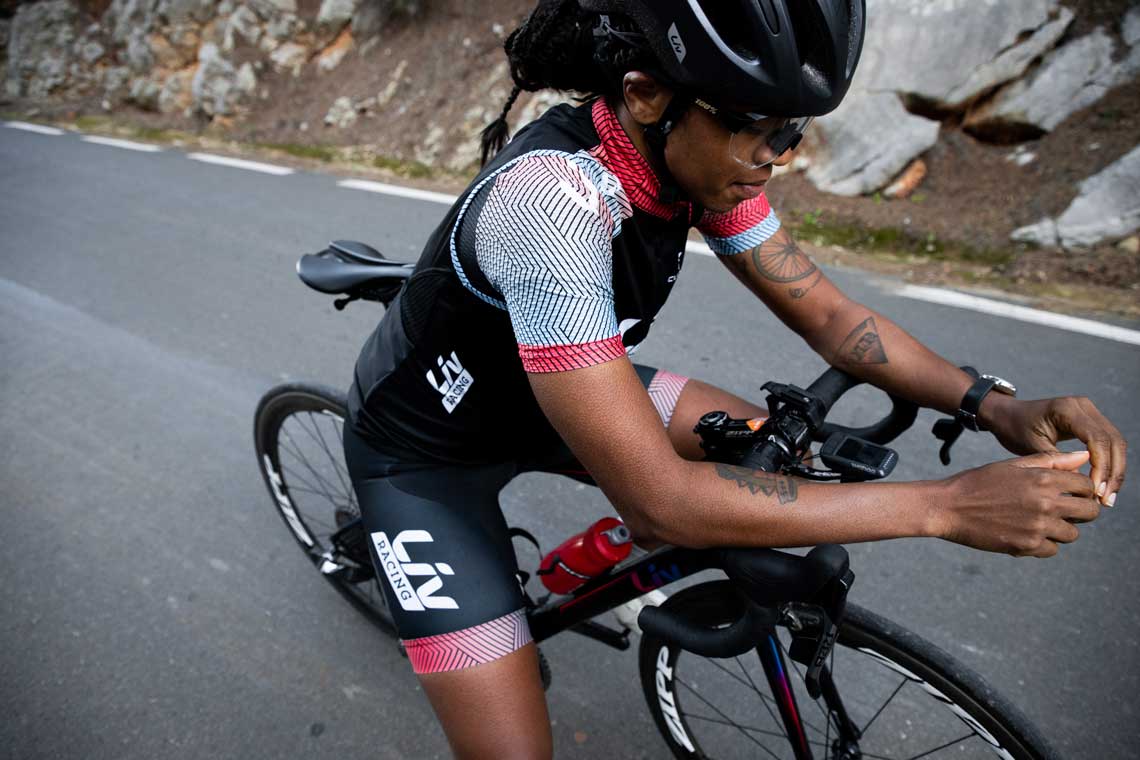 I started researching and realized that, despite a handful of black womxn around the world who'd made it to the pro ranks, not a single African-American womxn had done so. I decided I was going to be the first.

The more I dived in, the more I noticed a glaring lack of representation in the bike industry. In the posters, marketing, videos, magazines, and social media feeds of almost every cycling brand, I saw white man after white man. And when the industry finally began making space for womxn, it was mostly just white womxn.

This bothered me a lot. I knew so many other black womxn who were just as excited about bikes as I was. And we were spending our hard-earned dollars in an industry that didn't even see us. I also didn't want this to be another case of considering womxn of color as an afterthought.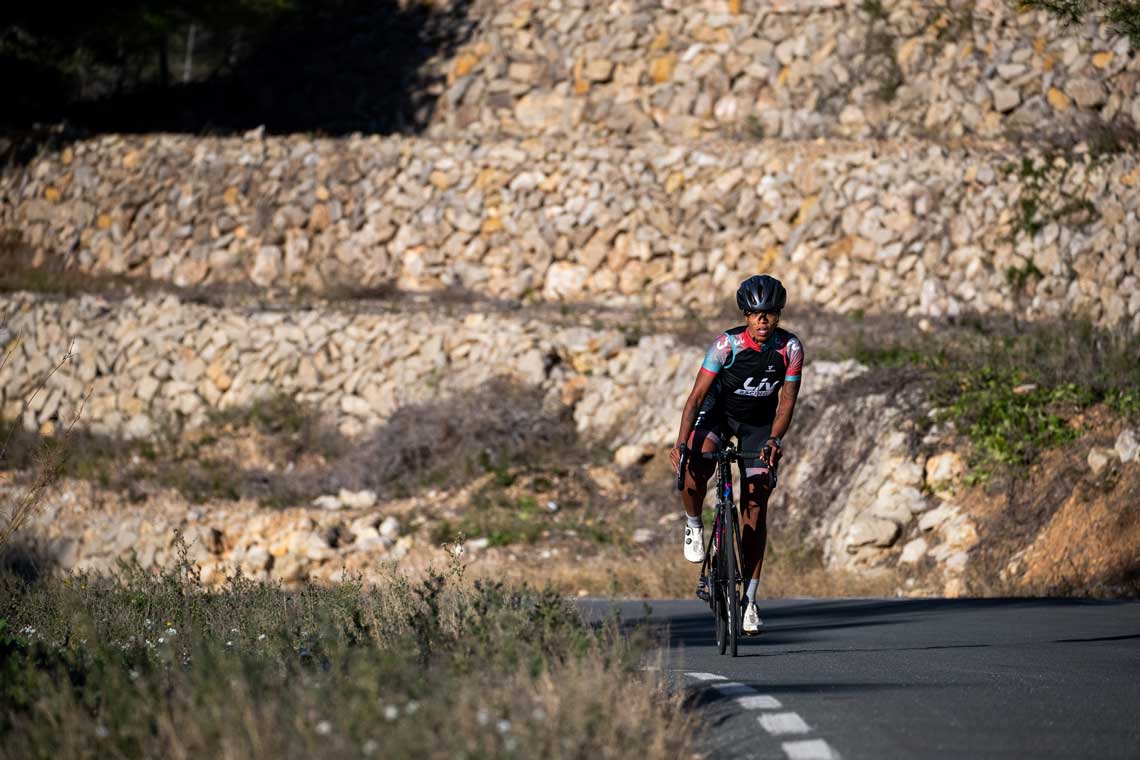 I'm committed to making space for all our stories.

Because my story has never been mine alone. The womxn who saw themselves in my story have lifted me up and supported me along the way. I know I would never have made it without them.

When I couldn't find an African-American female professional road cyclist, I decided I would become the first. It felt a lot like learning to ride a bike that first time, but this time I didn't have to teach myself. And while I've lost more skin in the process, I keep learning, and I stay committed.
– Ayesha McGowan, Professional Road Cyclist, Liv Racing WorldTeam