Super Powers | Radka Kahlefeldt
Radka Kahlefeldt is a professional triathlete hailing from the Czech Republic who focuses on Ironman 70.3 events (also known as the Half Ironman distance). She married Australian professional triathlete Brad Kahlefeldt in December 2016 and together they became parents to Ruby in January 2018.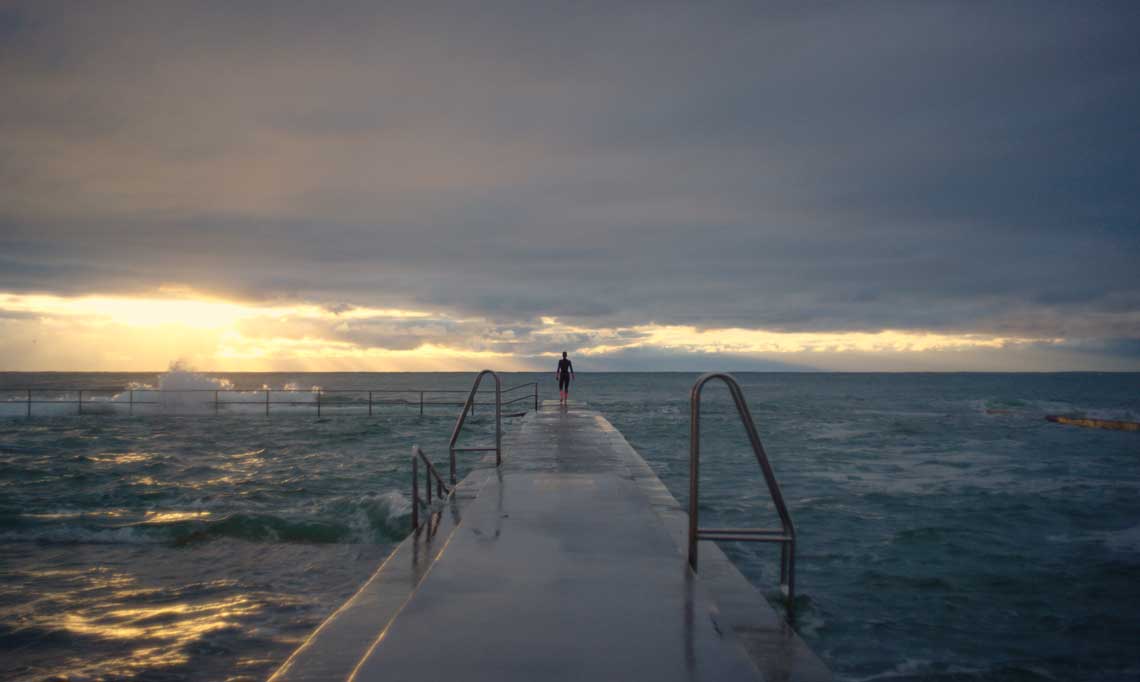 Radka has always been an athlete. Though she claims "ball games" were never her thing, she's a self-professed athletic nomad, competing in everything from tennis, to biathlon and was even on the Czech national Nordic skiing team until 2000. Once finding triathlon, Radka excelled in ITU races and found her way into the Olympic history books, competing in London 2012. After turning her focus to Olympic and half iron-distance racing, she's stacked up double-digit victories. It goes without saying, Radka is happiest on the start line.
But in 2017 when Radka announced she was expecting her first child, she was so happy—and so nervous. It's a stage in a professional athlete's life that is unique to women. Would she be able to train through pregnancy; would her body recover after giving birth; would she ever be as strong as she once was; would her sponsors keep supporting her? Radka was entering the unknown.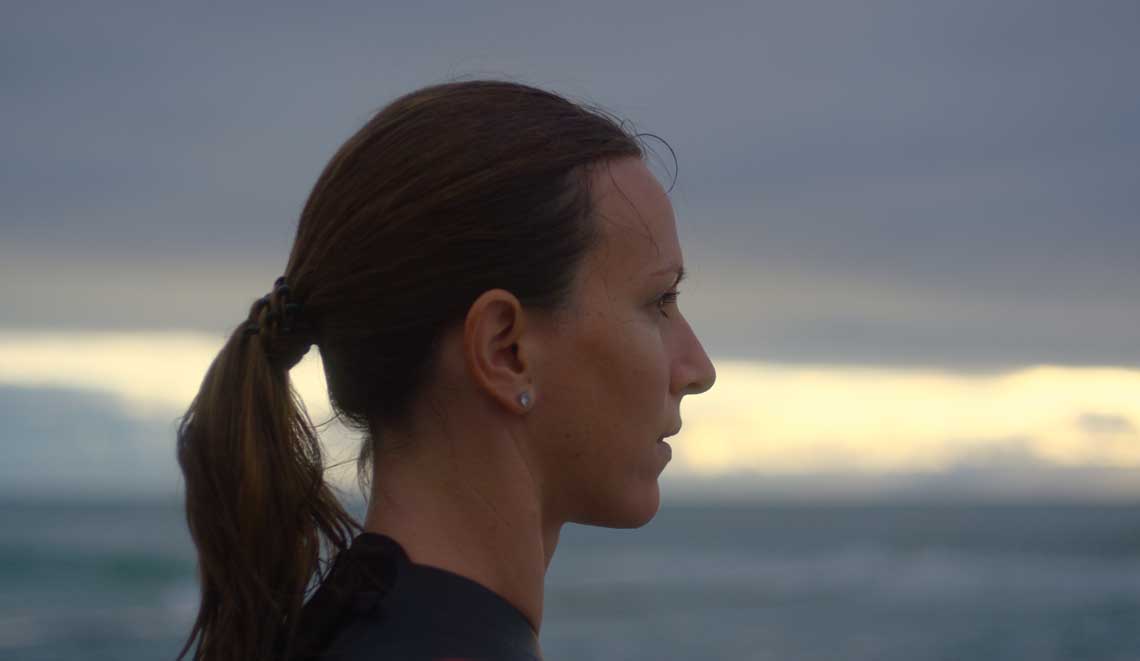 After Ruby entered the world, everything changed. There are no more coffee rides or training rides together with husband, Brad. No, now most of her training is indoors to be near Ruby – not just because she had too, but because she wanted to spend every moment she could with her family.
With her limited time, Radka drilled down on focused, high-intensity training sessions. And in those training sessions, with Ruby always nearby, she found a strength she didn't know she had. A new level of power—a superpower.
Radka's first international triathlon win came 11 weeks after giving birth at Ironman 70.3 Davao. After that, she tallied six more wins, four additional podium finishes, and a fifth-place at Ironman 70.3 World Championships in South Africa, her best finish at Worlds—yet. On all accounts, Radka had become the best version of herself after giving birth to her daughter.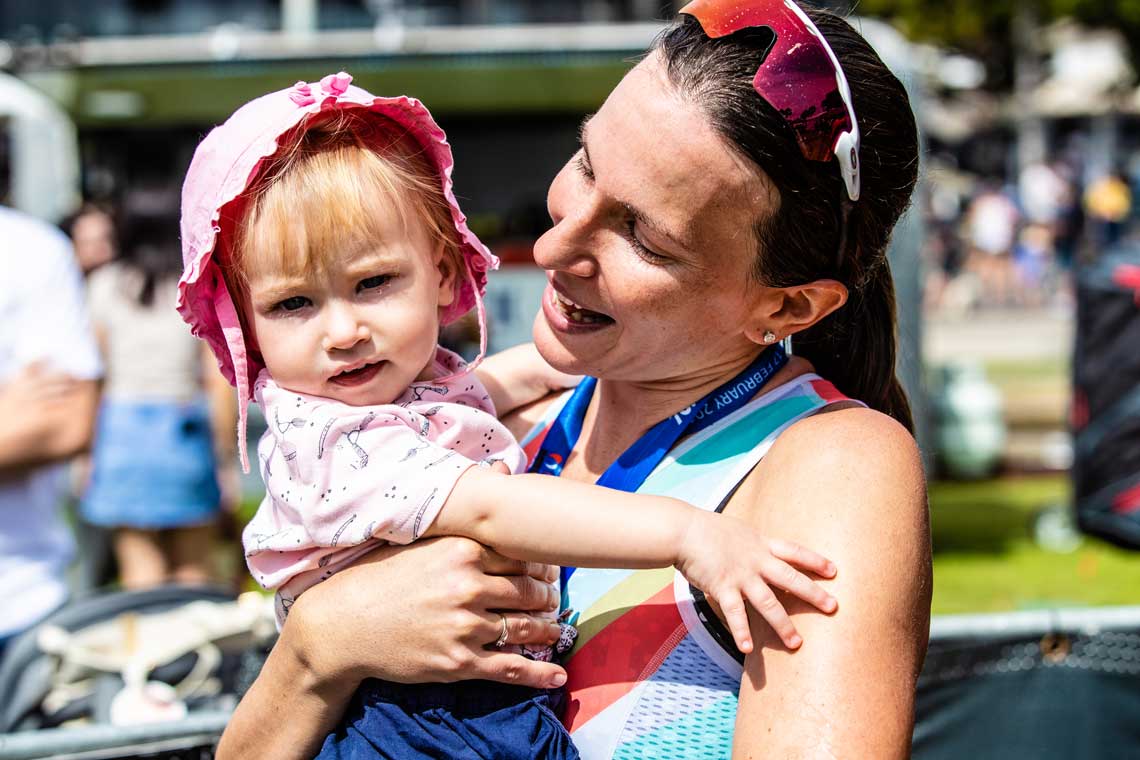 "Ruby makes me a better person because I want her to see a good example, not just as an athlete but as a human being," says Radka.
If winning her first two races of the year is any indication, Radka is setting herself up to blow down more doors in 2019. Along the way, now 15-month-old Ruby is already set to follow in her mother's footsteps, literally.
"Ruby's favourite shoes are my old Liv triathlon shoes," said Radka. "She is trying them on every day to see if they fit."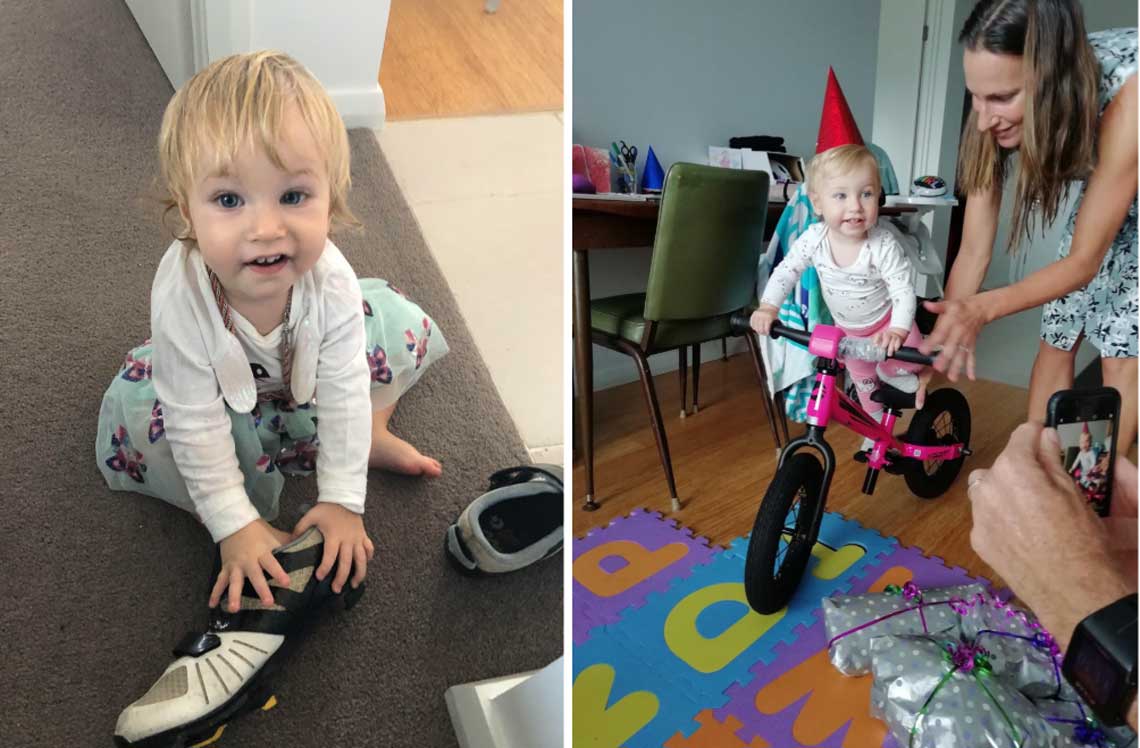 Learn more from Radka: