Nurturing Greatness: Meet Henk Vos
Marianne Vos has worked hard to become one of the greatest cyclists in the world. Her list of accomplishments is legendary, her name nearly synonymous with women's cycling, and she is a hero to many. But, if you were to read any biography written about Marianne, it would start at the beginning – at the age of six, when she received her first road racing bicycle from her father Henk.
It was Henk who showed Marianne the joy of cycling and sparked her interest in racing. And it wasn't just a spark; her dad has continuously nurtured her talents and provided unwavering support that continues today.
We caught up with Marianne and Henk ahead of OVO Women's Tour to get a little more insight into how it all began.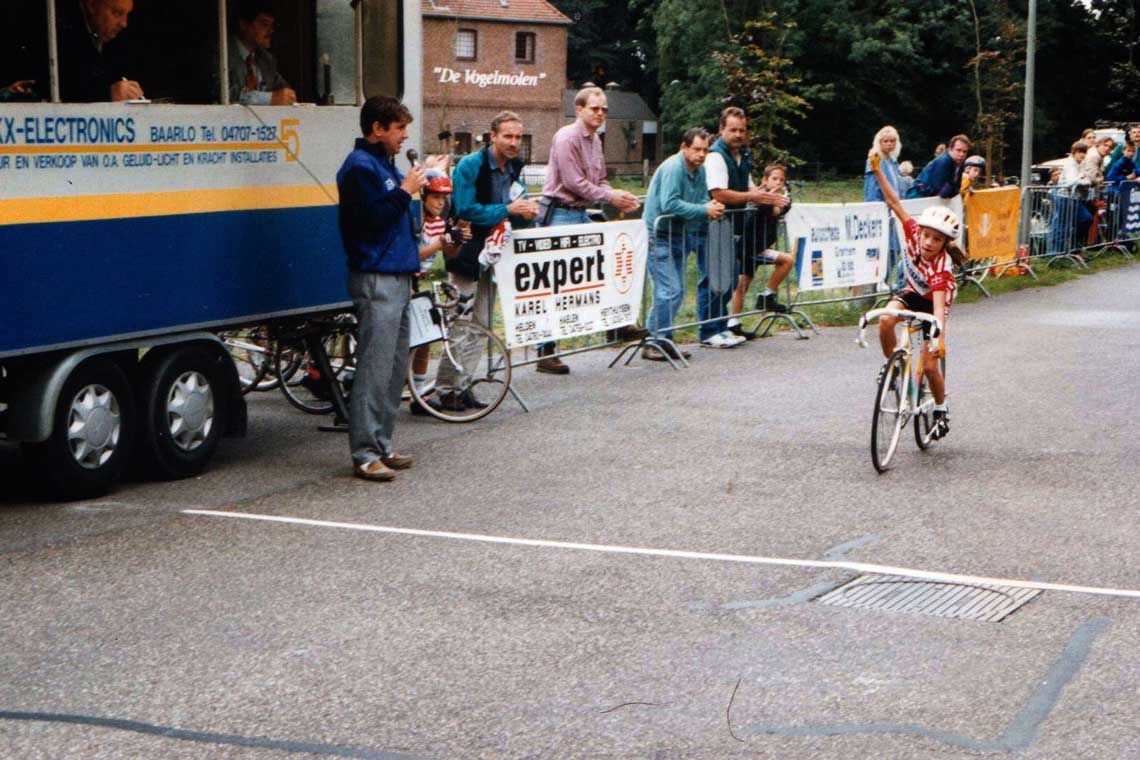 All photos courtesy the Vos family/ Cor Vos Photography
Liv: Marianne, when did you get into cycling? What role did your father play in those early days?
Marianne: My father has been the one who got me into cycling. My older brother Anton and I have followed his example and I got my first race bike just before I turned 6. That's when it all started. My parents have always supported me and my brother.
Liv: Henk, was cycling important in your life before your children began riding and racing? 
Henk: I played football until I was 29. I was a goalie for the local football club and enjoyed that very much. I had to stop due to chronic shoulder complaints. I already cycled, mainly to build up fitness and started doing more after the shoulder injury. I applied for my license at the KNWU and completely devoted myself to cycling. Later I also obtained my trainer's qualifications and started working as a youth coach and trainer at the local cycling club.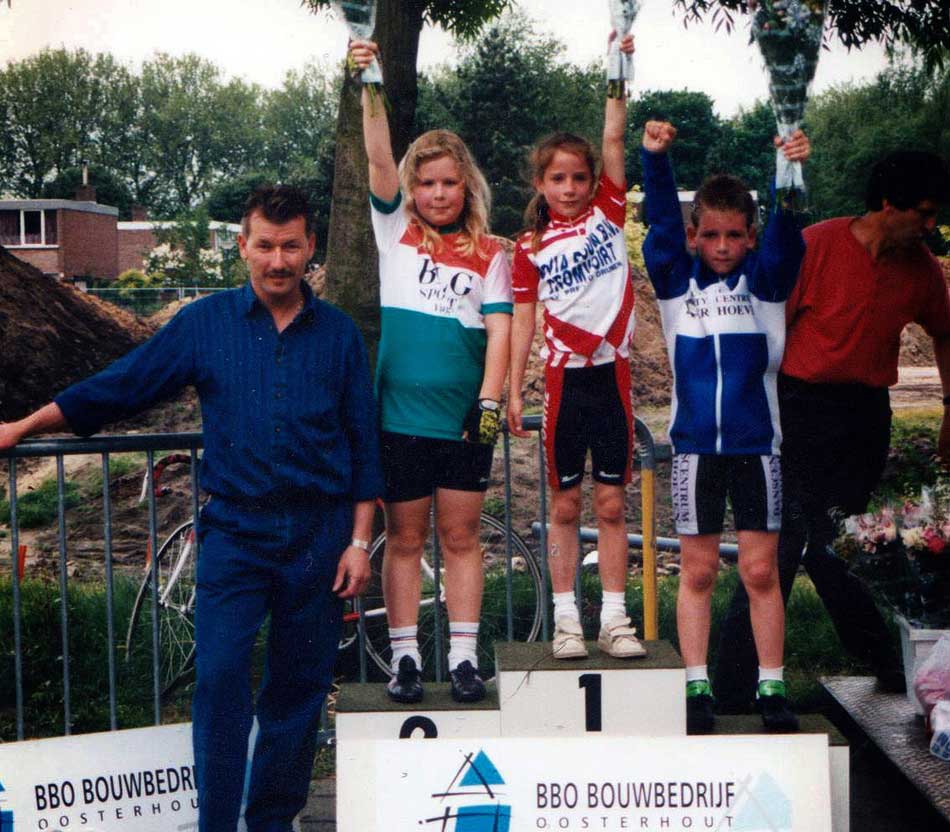 Liv: Marianne, has your dad always attended all the races? How does having your dad there make you feel?
Marianne: As a kid, I was totally dependent on my parents. It was never too much for my dad to bring us to training or races and help us with the needed materials. In that period I've sometimes taken it for granted, but now I know how lucky I am. I'm grateful for his unceasing support.
Liv: How does your father support your career now? Is it different than when you first started?
Marianne: My parents travel to most of my races, but wherever they are, I know they're always behind me. Earlier in my carreer, my dad helped me with training and planning, but now he let that be in the hands of my coach and team. He trusts them and will never interfere with another opinion. He always wants to help me with all the things he can take some stress from me away. It helps me a lot and makes my life as an athlete much easier.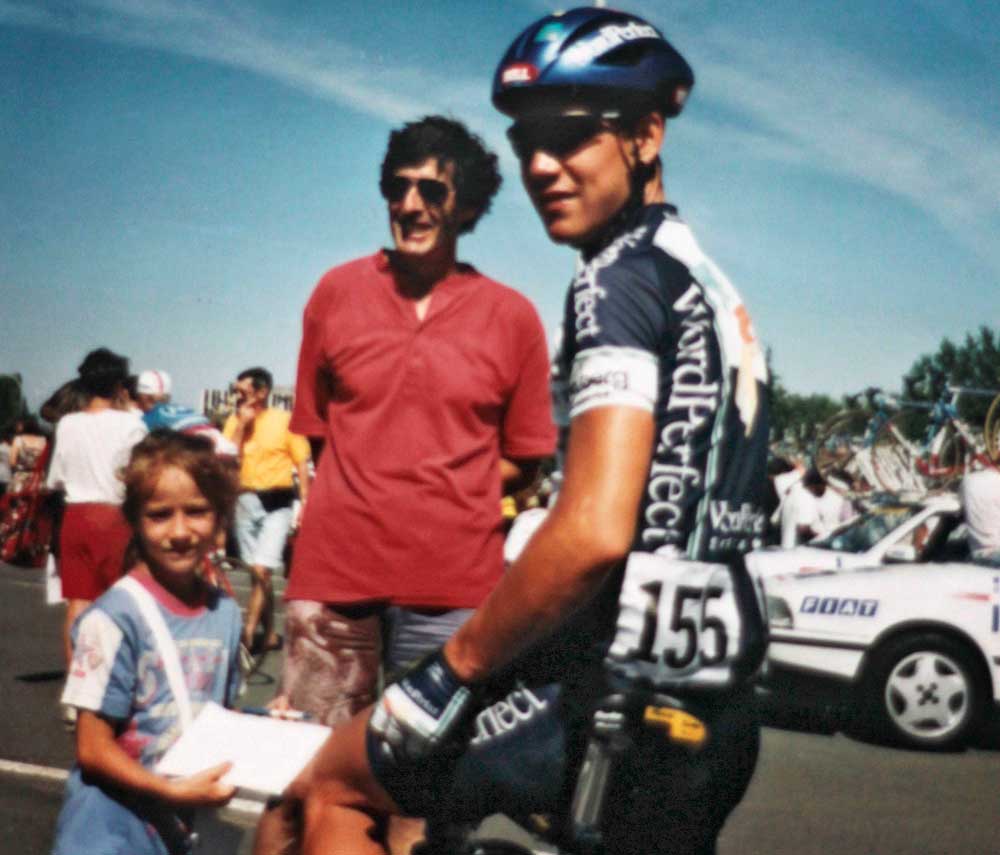 Liv: Henk, what is one of your favourite memories with Marianne? 
Henk: Just mentioning one would do injustice to all the others which I don't want. Every victory has something special. It often seems so simple, but it takes a lot to win. Even a win in a criterion can, therefore, be very special. If you ask me about special victories, I firstly think of Salzburg where Marianne won her first world title on the road. And of course also London, where Marianne picked up Olympic gold at The Mall.
Liv: Marianne, what is one of your favorite memories with your dad?
Marianne: It's always nice to see his joy when I cross the line winning. I know he'll never be disappointed in me if I don't win, but his joy might be even bigger than mine when everything works out. We don't speak a lot normally, but his hug can tell more than words.
Liv: Henk, how does seeing your daughter succeed in racing make you feel?
Henk: That means a lot. It makes me proud, super proud.  As a parent, you know what she had to do in order to achieve such a high level of success. You can only have a lot of admiration for that.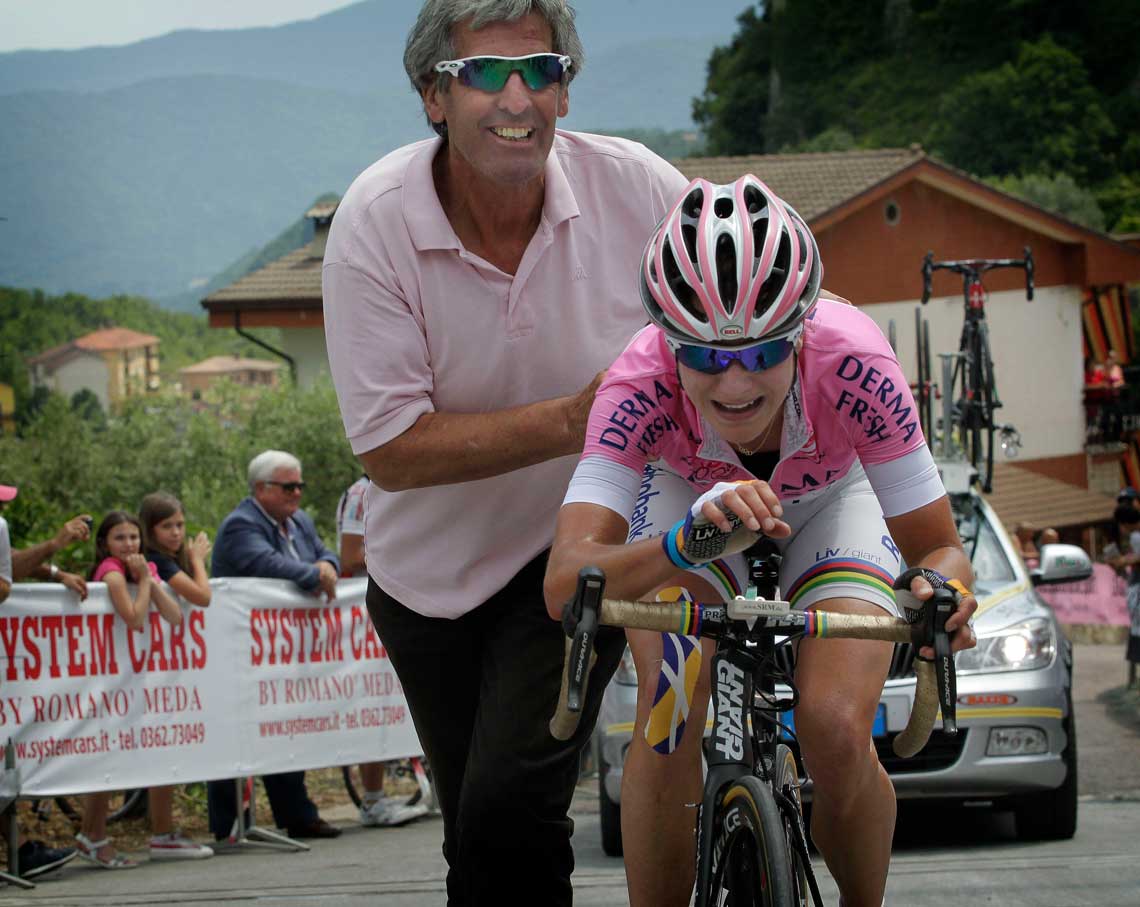 Liv: What about the hard races and the crashes? Is it difficult to see those moments where Marianne is struggling?
Henk: You hope it's not going to happen, but it doesn't scare you off. Something can always happen in a race, you know that beforehand. If you want to exclude all risks, it is better to play checkers and chess. Maybe I am not so frightened, because Marianne is amazingly skilled on the bike. She masters the Liv bike like no other has good technical skills. But yes, even then something can happen.  A couple of times, she's had broken bones after a crash. Especially before the Games in London, it was hectic when she broke her collarbone. She had to get up to speed again on time.
Liv: Do you still get nervous before her races? 
Henk: I can control myself rather reasonably, but I always feel a certain kind of tension. How can you tell? I subconsciously fiddle with my hands.
Liv: What advice would you give to fathers looking to get their daughters into cycling? 
Henk: To support them where possible. For example, help with the transport to the races, the equipment, if and when capable. Nothing beats seeing your children doing sports outdoors. On the other hand: don't overreact. The cycling passion must come from the child itself; it makes no sense to push them.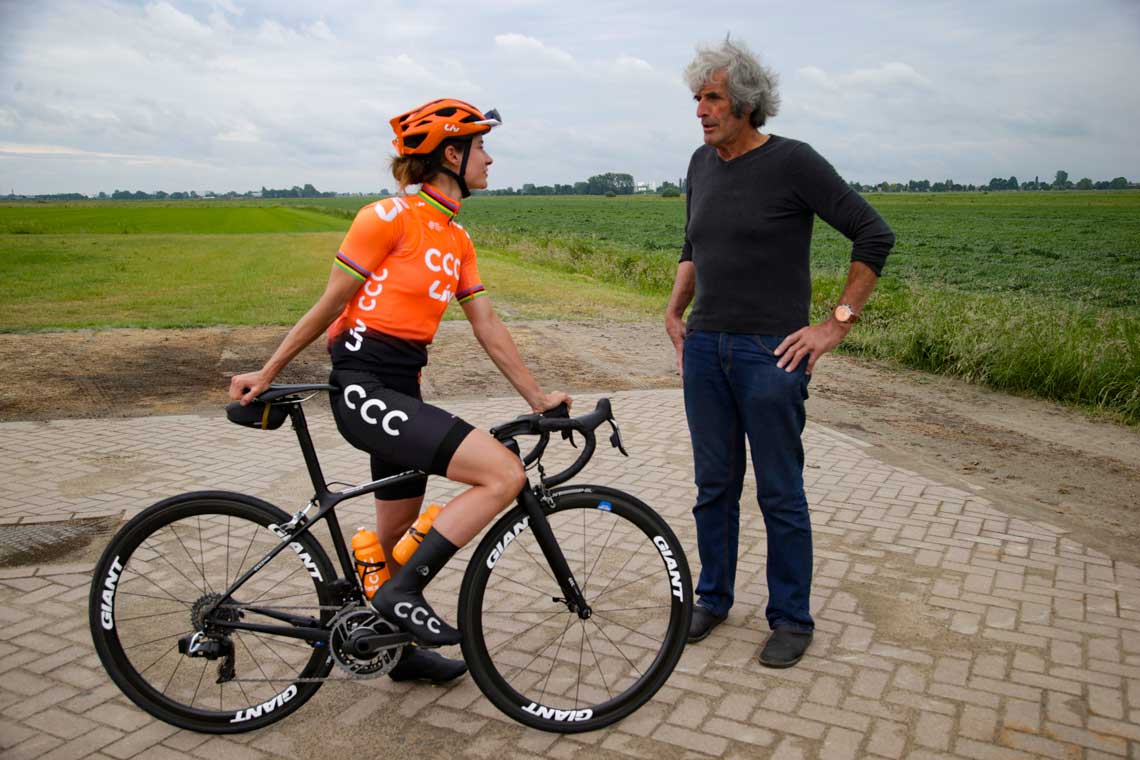 Who inspired you to get into cycling? Share your #LivForward stories with us on social media!