How to Help Girls Fall in Love with Biking
I spent many childhood summers watching portions of the Tour de France with my dad, holding my breath as hordes of men leaned into turns at impossible speeds, and never once thinking that I could be out there riding a bike, competing in races, and exploring the world like all those male cyclists. Cycling as a sport was only discovered when I, as a young adult, decided to compete in a sprint triathlon with my now husband. Training for the biking leg of the race led to me falling in love with the sport and eventually discovering mountain biking as well. Riding bikes is both freeing and terrifying, but it has helped me forge strong friendships, given me a better understanding of myself, and increased my physical and mental strength.
Unfortunately, road cycling and mountain biking are still sports mostly dominated by White males. Many girls don't begin riding until they are older due to lack of access or exposure to the sport. Other girls who do start riding at a younger age tend to drop out around middle school. This could be due to shifting interests or bike culture in general, but that is why it is so essential for coaches, mentors, and parents to work together to figure out how to introduce girls to these sports at younger ages and keep them engaged in it. After all, biking builds grit, resilience, and confidence, and we want our girls to have these traits!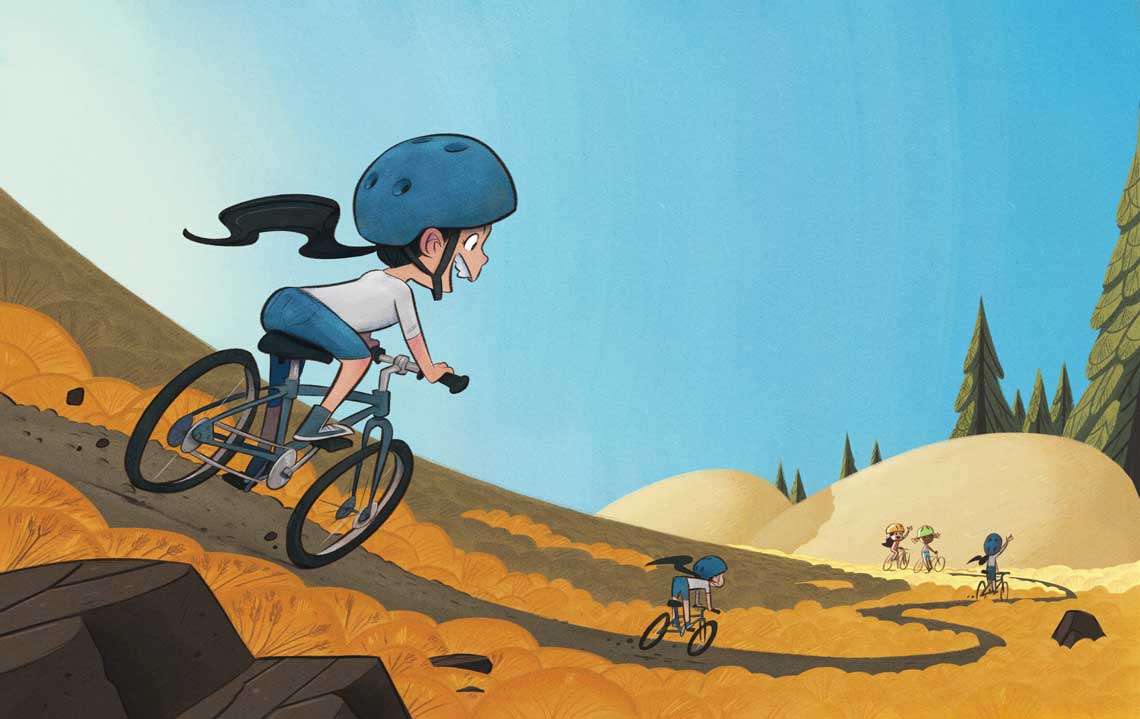 Here are some tips for getting more girls on bikes:
1. Exposure Through Different Media
Oftentimes, girls don't see themselves represented in the biking realm until they are a bit older. Give girls books that normalize girls riding bikes. For example, the book If You Give a Girl a Bike could be used as a bedtime read aloud and first introduction to male dominated sports. The book series Shred Girls could be gifted to older girls who are able to read independently.
2. Introduce Female Role Models
There are many inspiring women paving the way in cycling for girls. I grew up watching Lance Armstrong, but girls today can look up to Ayesha McGowan, Kate Courtney, Rebecca Rusch, Brooklyn Bell, Coryn Rivera, and so many more!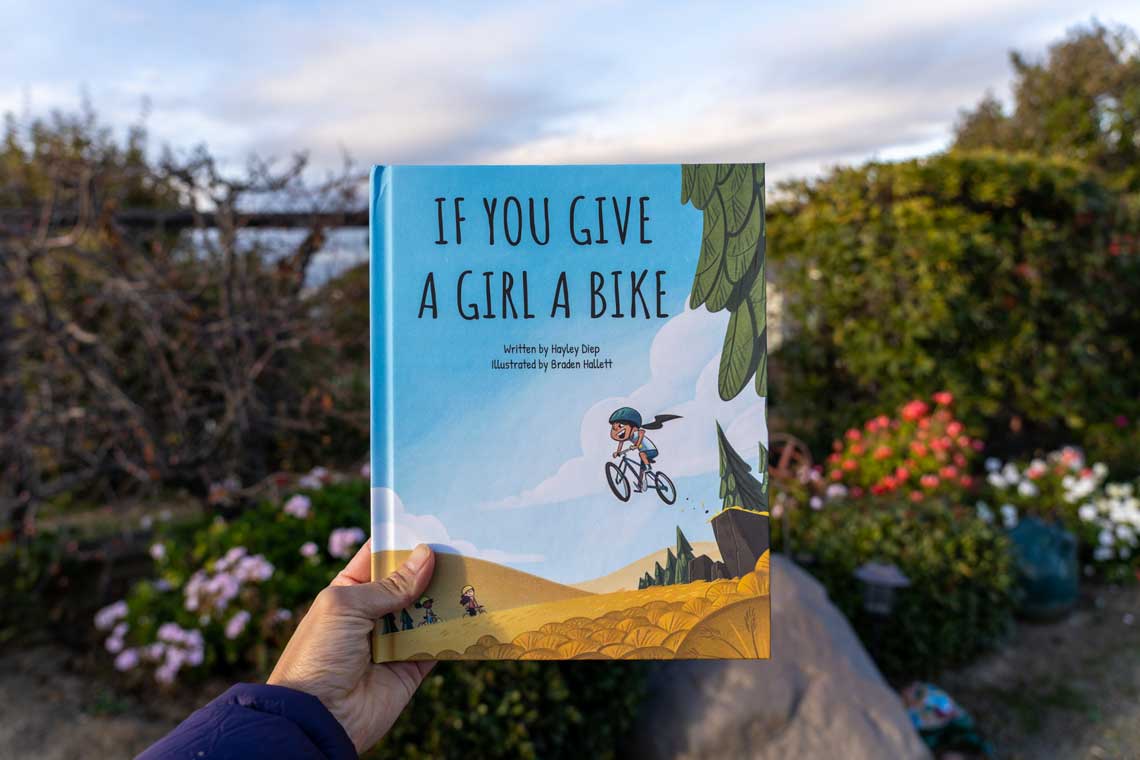 3. More Programs and Resources
Create or support more programs that are inviting to girls of all backgrounds and providing resources to parents and children. Many children who come from low income or immigrant families may not have as much access or knowledge about biking. Do outreach in these communities and schools to introduce them to these sports. Bikes for Kids Foundation is a nonprofit that provides access to biking to underserved children. The Cycle Effect is another great organization that aims to bridge the "adventure gap" that exists between the Hispanic and white populations in Eagle County, Colorado.
4. Girl Focused or Only Rides
Girls may feel more welcomed, less self conscious, and more confident when riding with other girls. Programs that target experiences that most girls prefer may be more successful at retaining girls in biking. In the United States, NICA's GRiT program and Little Bellas are special programs that do just that!
5. Start Young and Make Biking Fun
Get your girls on a bike as early as possible and make it fun! Encourage your daughters or riders to get out there with friends, explore, and take risks! It doesn't always have to be about learning new skills or training for competitions. The more fun these girls are having, the more likely they'll continue riding for the rest of their lives.
Together, we can all get more girls on bikes!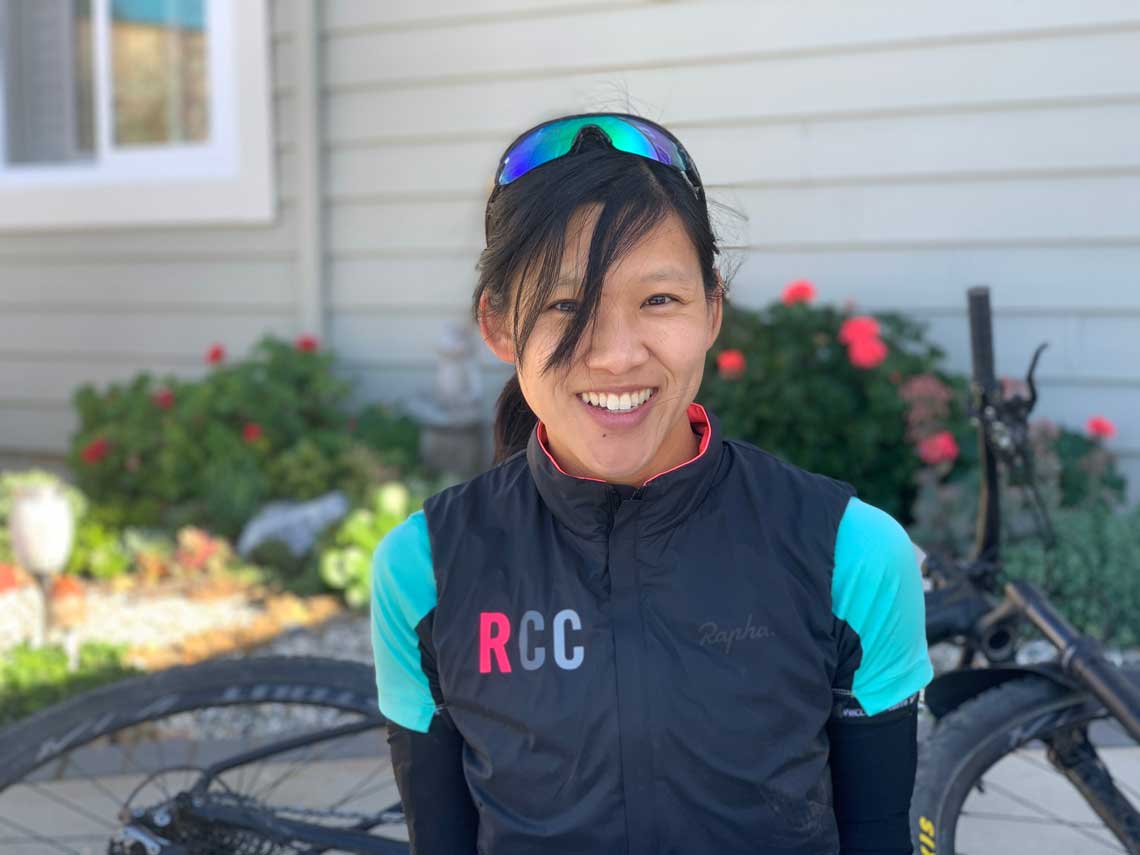 Hayley Diep is a middle school teacher, amateur athlete, and author of the picture book, If You Give a Girl a Bike. She donates 10% of her book's proceeds to various nonprofits that support getting more girls into male dominated sports.