How to Create Balance in the Off-Season
Creating Balance! What Does That Mean?
It began with an Instagram post from Liv Factory Racing's Kaysee Armstrong (@kasodip). She wrote:
"Creating balance this off season! What does that mean?
Building a puzzle instead of checking emails!
Rewarding myself with a cookie because I decided not to work out!
Waking up and stretching in the morning for 5 mins to avoid looking at Instagram!
Taking pride and the time to cook my food and baked goods instead of rushing around and grabbing granola bars!
Forcing days off the bike, so I crave more time on it!
Realizing that consuming my thoughts, life, and time with biking isn't what makes me fast!"
Real, raw—truth. It got us thinking, what do athletes focus on in the months when racing doesn't consume their schedule? We asked our Liv Racing athletes to tell us about some ways they create balance in their lives, particularly in the off-season. It turns out their tips, revelations, and stories aren't just for professional athletes – they could benefit all of us.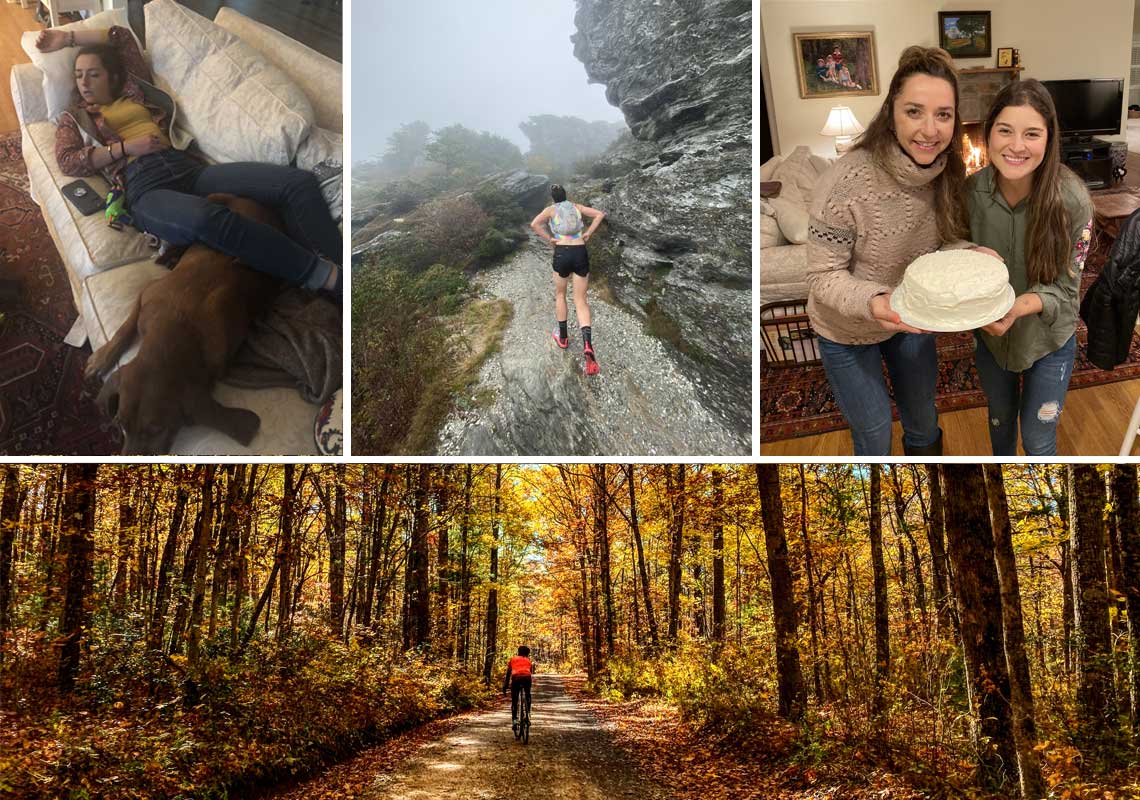 Kaysee Armstrong | Liv Factory Racing Pro XC MTB & Gravel Athlete
"This last year has made me think a lot about the off-season and what It means for making balance in my life. It boils down to balance.
Riding a bike is fun, particularly with friends. Participating in this community is what encouraged me to ride my bike as much as I did in the first place. Last year, when I chose to train alone most of the time, joy was pretty quick to get up and run out the door. After weeks off the bike post-season, a group of friends were fueling up for a weekend in the woods riding gravel all day and camping. I signed up only for a day, because more than that felt like too much of a push at the time. I had a blast, and quickly Sunday Gravel Days were a thing. No matter the weather we were out there suffering till sunset, and I was having a blast. I realized I was stronger than I was at the end of the season and way happier. Also, I wasn't "training."
I took the pressure off myself, and every time I said, "I should ride the bike today!" I wouldn't let myself. I went with the flow of life. I hung out with friends, slept in guilt free, and ate and drank as every merry person should during the holidays. I took the time to cook my food and bake my treats so I would enjoy the effort vs just grabbing a granola bar or Whole Foods hot bar. In the morning I woke up to make coffee and stretch to avoid immediately grabbing my phone.
My weeks became weather-focused and adventure-seeking. If it was raining but I wanted to do something, I would go to spin classes with friends. I went on long runs, but forced myself to not look at my speed and just go as fast or slow as my body wanted. A routine quickly developed that suited me naturally.
Now I'm back to training 20+ hours on the bike and grunting through intervals. If I don't want to do a recovery spin, I just walk or go for a jog. If I have a hankering to go on a run… I do it. I know there are going to be a lot of hard training days in the year where I will have to put my head down. But not every day has to look like that. I've figured out that my friends motivate me, and that it's important that all these details are fit into my training plan this year. More than ever though I find myself back in the saddle enjoying the simplicity of what put me there in the first place—my own free will."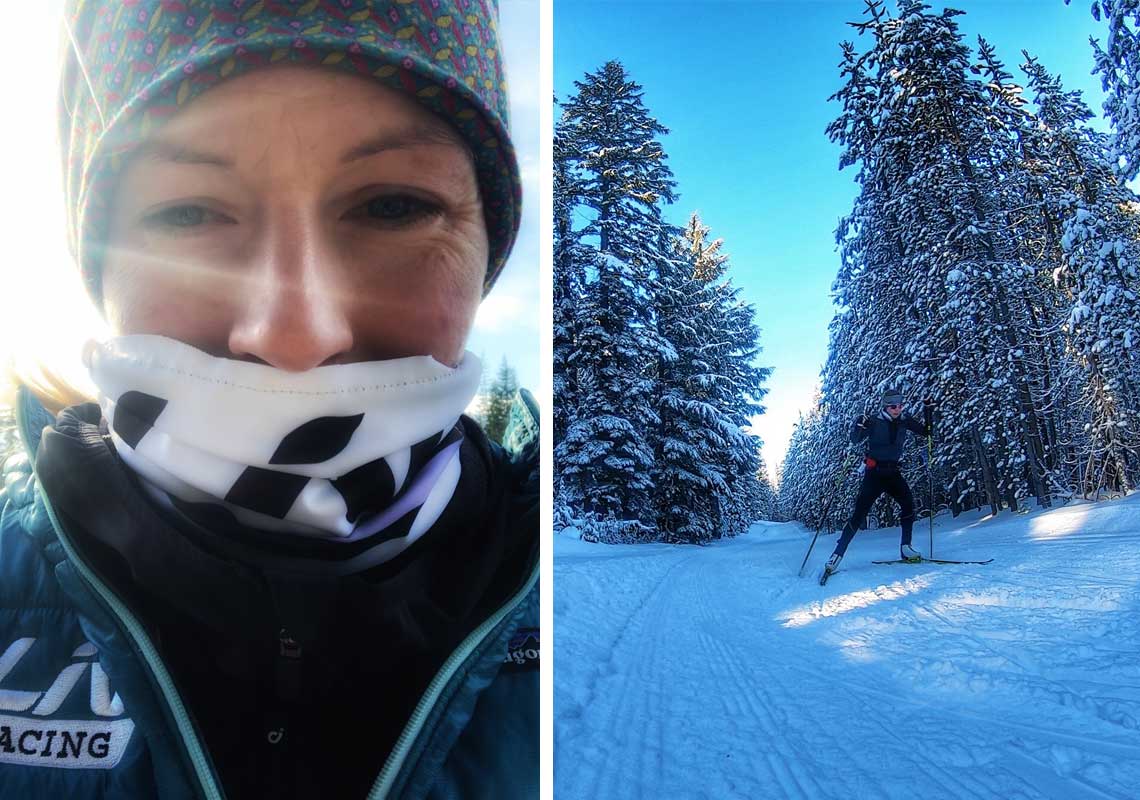 Serena Bishop Gordon | Liv Racing Pro XC MTB, CX and Gravel Athlete
"First, let's redefine the off-season. It is not a season of 'off', but instead, a season of leaning into other interests, a time that allows for more flexibility to develop, strengthen and put energy into the activities and the people we care about. It is a time to identify weaknesses and work to improve them. It is time to dive deep into the 'why', reexamine the root of passion and be re-inspired by what lies ahead. It is a time to take a deep breath, to lift heavy things, to bake bread and sleep in. It is a time to reconnect with the people I love the most and reflect on what it means to have the privilege and the responsibility to be an ambassador for Liv and for the sport. 
The off-season, for me, initially creates more imbalance than balance. The routine is shaken up, the focus is blurred, the demands of the body and the mind shift. The endorphins I have become so accustomed to during the season subside, and I struggle with this chemical change. Yet, slowly, I embrace the change of pace, I soak it in, I try hard to enjoy, but in the back of my mind, I know it is short-lived; to become too comfortable feels dangerous. 
And then the snow falls, and I wax my Nordic skis and find balance, for both mind and body, in the glide. The graceful waltz that comes with perfectly groomed corduroy, effortless speed, and endless smiles. And my heart remembers what it feels like to be strong and brave and confident. This joyful play will carry me through, until the snow melts and the trails are exposed, and I again pedal through the high desert forests of Oregon."

Leonie Picton | Liv Racing Pro Enduro MTB Athlete
"Leonie's checklist for a balanced off season:
Focus on keeping things fun.
Don't be afraid to change things up.
Let your passion drive you forward.
It's ok to eat that extra piece of cake (I love cake).
Having a Netflix binge day is perfectly acceptable.
Try something new.
Start each day with a positive attitude.
Drink plenty of water.
Put the phone away and stretch/roll out those muscles.
Find/make the perfect playlist for when you need some motivation.
Why do squats at the gym, when you can go skiing."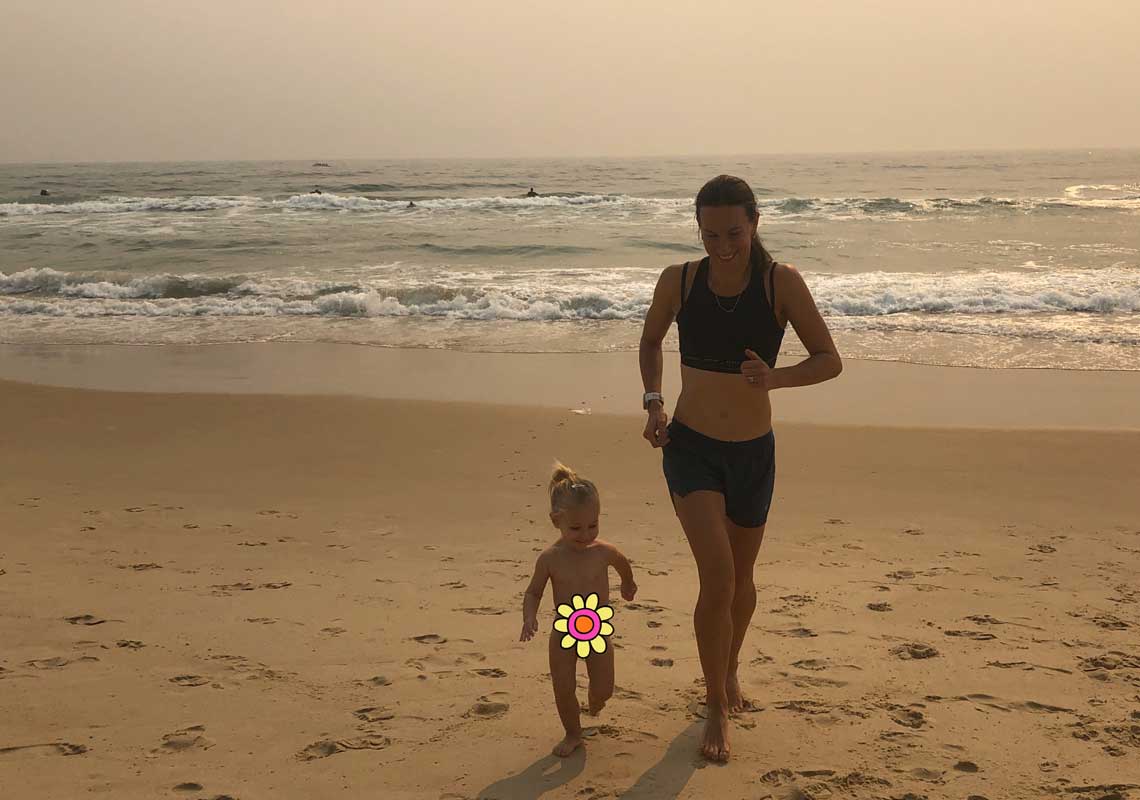 "For me, the off-season means giving my body a break and refreshing my mind. If you have a successful season, then sometimes you don't feel the need to have an 'off-season', but to really take a break every year will prolong your longevity in sport. 
The off-season looks little bit different for me now, as I am a mum. In the past we enjoyed doing the opposite of what we did while training and racing. That meant late nights, drinks and nachos with cocktails for dinner! This year, I was just enjoying the family life but had less junk food (Ruby wants to eat the same things we have, so we must set a good example). If I had a late night, I would regret it early in the morning when Ruby would wake up ready to play. So, we had to find a compromise...
I had a complete break from swim, bike and run for two weeks (I am not counting the swim lessons with Ruby or the beach walks/chasing Ruby), then I had two weeks of light sport. I did what I felt like I wanted to do, and I wasn't using my watch or power meter. I have really enjoyed some mountain biking and riding my commuting bike with baby seat to get to playgrounds with Ruby! I also plan to do things I can't do while I'm traveling, like creating a family photo book, having a garage sale, and catching up with friends. It's still a busy time, but so different from the rest of the year."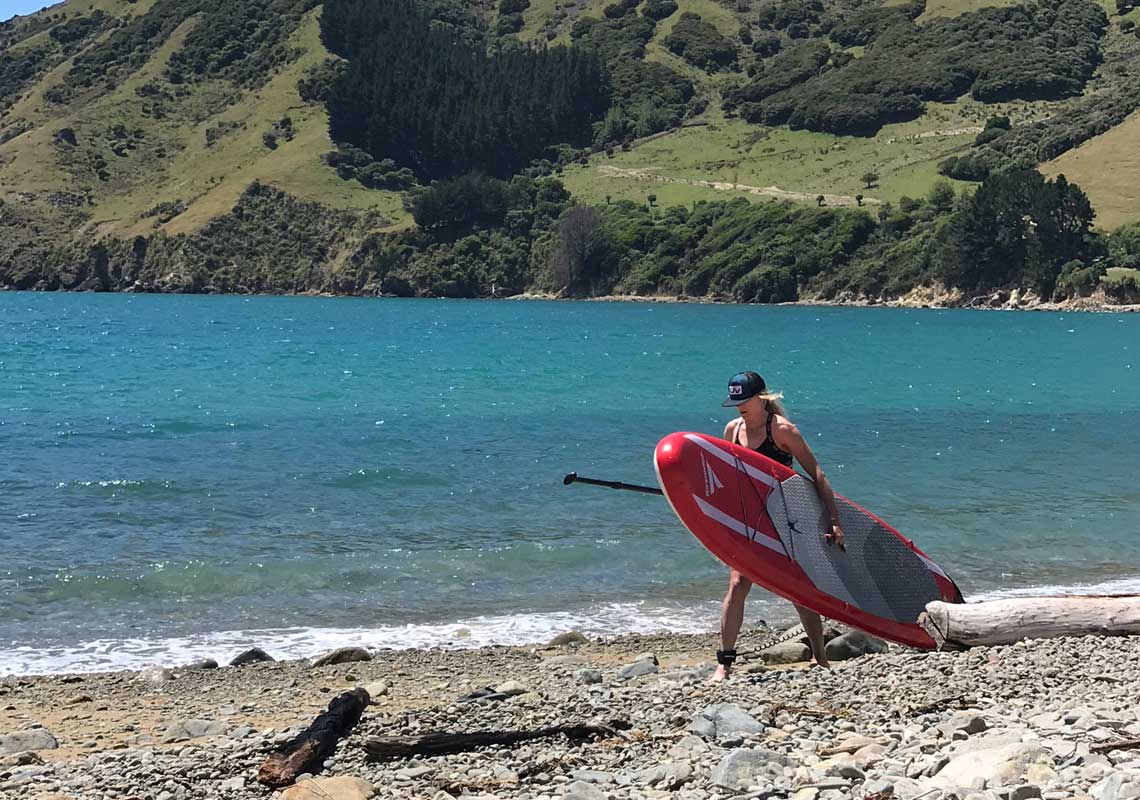 Rae Morrison | Liv Racing Pro Enduro MTB Athlete
"It is really important for me to focus on different things in my Off Season. I love mountain biking but doing it 12 months of the year for a job it is easy to get burnt out, which I have done early on in my career. So instead of riding everyday I vary my training to mostly gym based for strength and conditioning, I ride my road bike a lot more, I go on group rides and ride with friends to keep mountain biking super fun, and I vary my outdoor actives to try something, for example this off season I am enjoying paddle boarding."

Crystal Anthony | Liv Racing Pro XC MTB & CX Athlete
"For most athletes the season is about goals, improvement, discipline, structure... but we also all just love moving and exercise in some form helps keep us balanced and calm. What helps us be our best during the season is different for everyone: I am wired to think ahead, to consider the consequences of what I do, to make choices based on their effect on a greater goal. If it makes sense to skip a group ride in order to rest for a race, I'll do that. Because of this, the off-season isn't so much about not moving or not getting my heart rate up (because those things keep me happy) as much as it is about being in the moment and not worrying how things fit into my goals for the season! If I want to ride with my brothers, I ride with them without worrying about the TSS.
As I get older, however, I find that my season and off-season become more identical and harmonious. The more my season training reflects how my body feels and includes things that feed my soul, the better I am as an athlete. If I can sense that I'm getting burned out by intervals, I'll say the heck with it and just go chase some Strava segments or do a hard group ride. The more my season has breathing room and space to recover and rejuvenate, the better I am as an athlete. On the other hand, the more I stay active and healthy in the off-season, the happier and more refreshed I am heading back into the "season." The more I value the time of not traveling and competing (vs treat it as this thing to just get over with), the more grounded I am heading into my goals."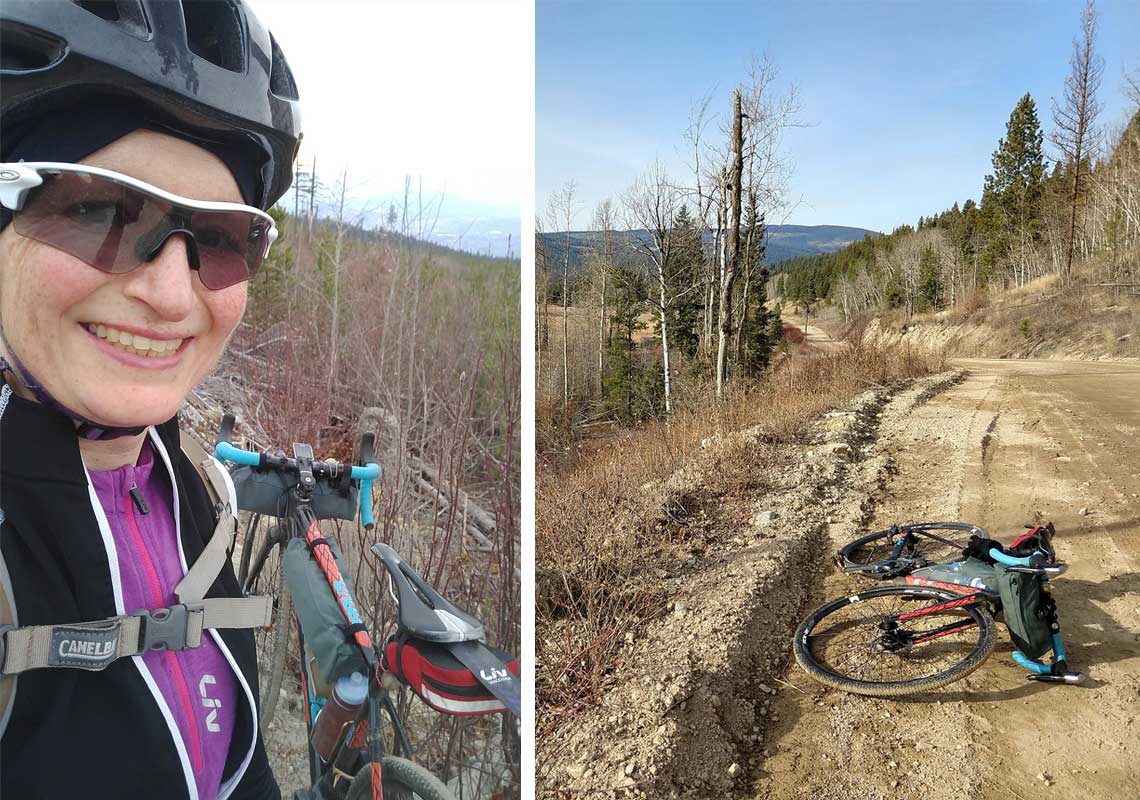 Sandra Walter | Liv Racing Pro XC MTB Athlete
"A big feature of my off-season is to stay active and fit, but without the pressure of having to follow a training plan. That's why I incorporate some cyclocross racing into my schedule, but I make sure not to take it too seriously. I don't train specifically for 'cross, I don't put a lot of mental energy into the races and I don't worry too much on warmups and cool downs. It's all about maximizing spending time with my friends at local events, since I don't get to do that very often, with my international jet-setting for most of the XC season. Another way I maintain balance is by doing fun rides. This past November, that meant going on a spontaneous solo bikepacking trip aboard my Liv Brava, covering almost 500km in three days from my home to Kelowna, BC, for the provincial cyclocross championship, which I also ended up winning. It was kind of crazy and really hard, but such a fun thing to do!"

"'Life Balance.' Those magic two words, that ideal state of being we all seem to seek. What does it mean? Is my 'life balance' today, the same as my 'life balance' tomorrow, and if not, would the scales tip? Is my 'life balance' the same as yours? Is there a formula for it?
In the quest for 'life balance' I have, to-date, come to two conclusions:
1) To me, personally, finding balance means making most of the opportunities available to me right now, at this very moment. I know I can't have everything at the same time, so it's about identifying which ones I can have NOW and appreciating the privilege of having them. Sometimes, I am at home with my friends and my family. Other times, I am far away at a training camp. I currently can't have both at the same time, but it's about making the most out of what I have, when I have it.
2) In my opinion, no two 'life balances' are comparable. We all lead distinctively different lives, with different priorities, needs, responsibilities and opportunities. Comparing your life with someone else's is like comparing apples and oranges… and if you do compare, it will leave you dissatisfied because more often than not, the grass is always greener."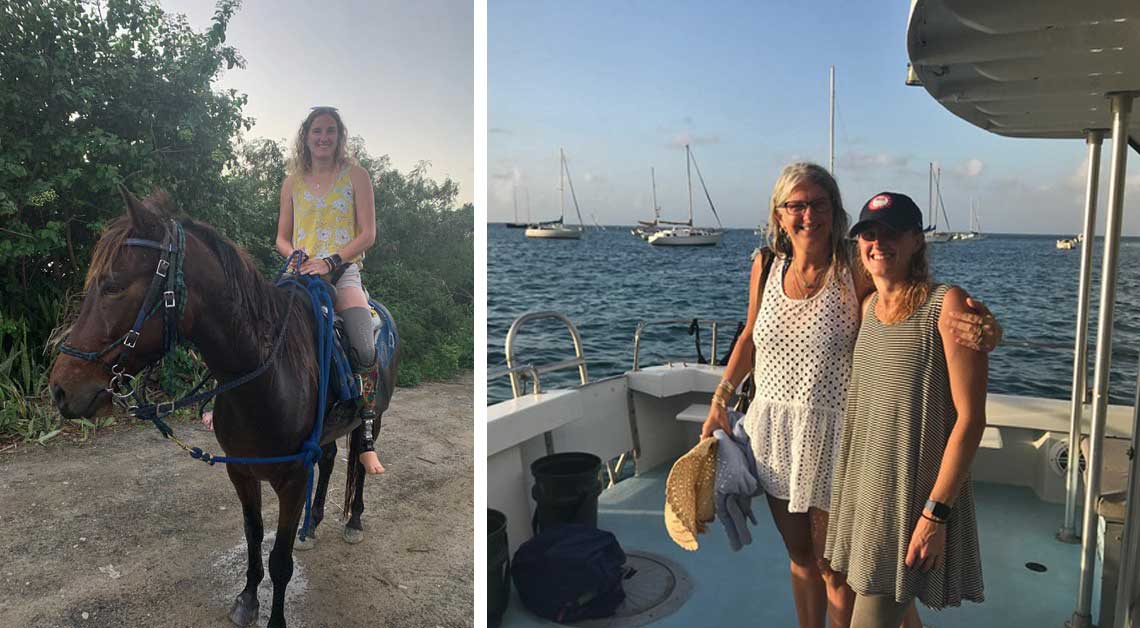 Allysa Seely | Liv Racing Pro Paratriathlete
"I find that during the season I am unable to keep up with friends and family as much as I would like to. My life becomes very much about me, my training schedule and racing calendar. Everyone close to me is understanding of this, but I am as interested in their lives as they are in mine. In the off-season I make it a point to have catch up calls with my close friends, visit more often and go hang out outside of the house. I also take a bit of time for myself to get away from sport. Every year this looks a little different: taking a class, creating a project, traveling, or engaging in a good book in my hammock. This time reengaging in life refreshes me for the challenge the next season will bring It adds balance and some normalcy to the crazy life I lead as a professional athlete."