THE SPIRITED POWER OF EMBOLDEN E+ ENTICES YOU TO SAY YES AT EVERY TURN, TAKING YOU FARTHER AND FASTER THAN BEFORE.
Highlights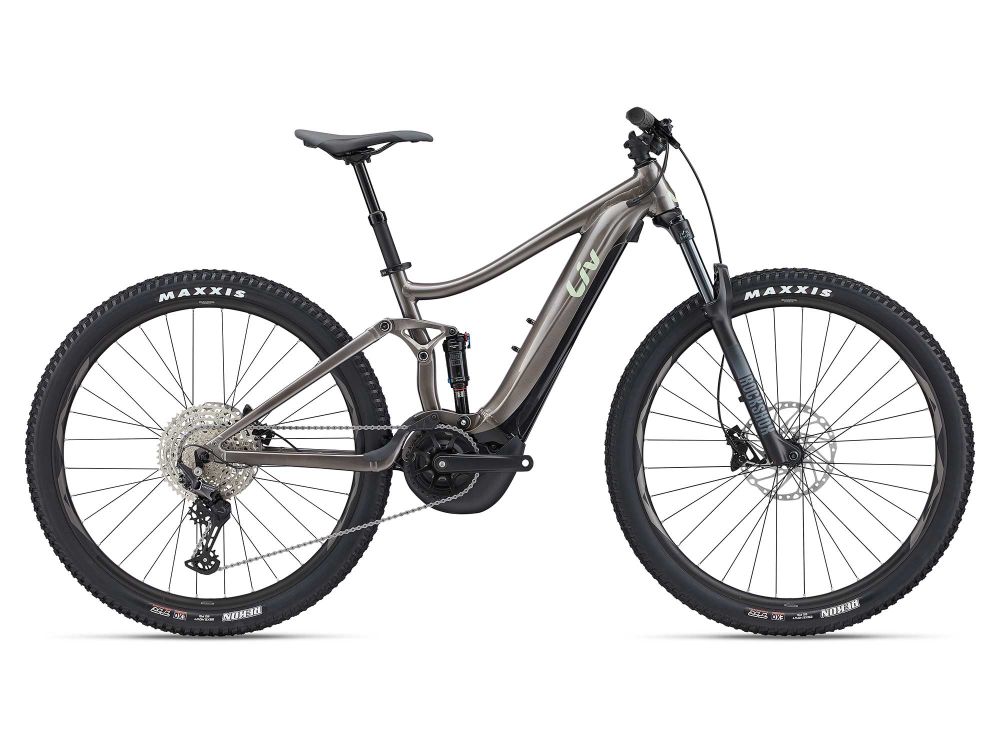 Fotos
Selecting any of the image buttons will open a larger image gallery with image descriptions
Technologien

ALUXX SL ALUMINUM TECHNOLOGIE
Das Hochleistungsmaterial besteht überwiegend aus 6011-Aluminiumlegierung für ein hervorragendes Steifheit-Gewichtverhältnis.

EnergyPak
Das EnergyPak-Design mit seitlicher Entriegelung erleichtert die Handhabung und das Herausnehmen des Akkus aus dem E-Bike. Ausserdem kann der Akku bequem auf dem Fahrrad oder ausserhalb geladen werden.

FLEXPOINT SUSPENSION TECHNOLOGIE
Eine bewährte Eingelenker-Bauweise, welche die Bewegung der Kettenstreben/ Sattelstreben-Verbindung nutzt, um ein leichtes und robutes Federungssystem zu produzieren, das 4,7 Zoll/ 120 mm Federweg bietet.

Hybrid Cycling Technologie
Hybrid Cycling Technology beschreibt das System, elektronischen Antrieb mit menschlicher Kraft zu verbinden, um allen Fahrertypen die Möglichkeit zu geben, Liv E-Bikes zu erfahren.

RideControl ONE
RideControl ONE bringt Ihr E-Bike-Fahrerlebnis mit integrierten Tastenbedienelementen und einem sauberen Lenker ohne Display auf ein neues Niveau.

Smart Assist
Mit Smart Assist können Sie nahtlose Beschleunigung und Leistungssteigerung geniessen. Das Smart Assist Technology System ahmt einen natürlichen Fahrstil nach und nutzt sechs Sensoren, um genau dann Unterstützung zu geben, wenn sie benötigt wird.

SyncDrive Sport
Innovation, Herstellungskompetenz und ein von Yamaha angetriebenes Motorsystem erweitern die Fähigkeiten jedes Fahrers. SyncDrive Sport bietet 5 Unterstützungsmodi und ist bei E-Bikes verbaut, die sowohl für alltägliche Fahrten als auch für anspruchsvollere Fahrten im Gelände verwendet werden. Dieser kleine Mid-Drive-Motor liefert ein maximales Drehmoment von 70 Nm und ist für seine Leistung und Zuverlässigkeit bekannt.