Text by Nicole Romanow, Liv Ambassador
Photos by Noah Wetzel (@NOAHWETZEL)
Three years ago, when a friend pitched the idea of volunteering for the Trans BC Enduro bike race, I was pretty skeptical. The thought of taking a week off to volunteer at an event didn't sound like a vacation; but several promises were made including free accommodation, transportation, tasty meals, tons of riding, and perhaps most importantly, free beer. I started to lean in to the idea and learned that getting one of the highly coveted volunteer roles wasn't easy. There was a waitlist, and I had to put my name down and hope to get a spot; wait, what?! A waitlist for volunteers?! I realized there must be more to this event than I understood. As I soon learned, being on the volly team for the Trans BC is much more than your typical volunteer gig, and TOTALLY worth taking a week of vacation for. In fact, it's basically like getting to go to summer camp all over again, with a big crew of new mountain bike buddies.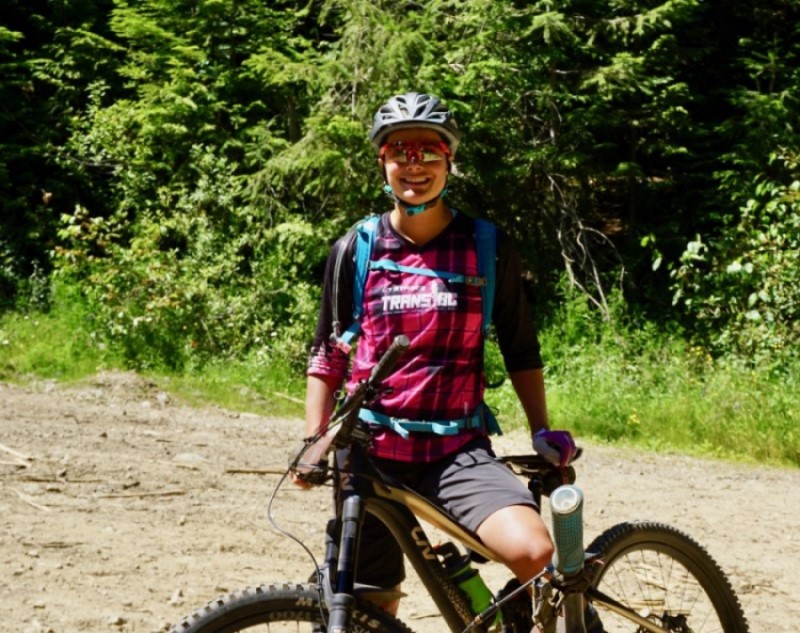 I got a volunteer spot as a course marshal. As the event approached and I heard more about what was in store and I started to get nervous – would I be able to keep up? How much climbing would I have to do? What did they mean when they said the descents were super steep? Was it unlimited free beer? What I quickly learned after that initial year, was that moving forward, I needed to train all aspects of mountain biking leading up to the event. Long hours in the saddle, relentless climbs, hike-a-bikes that lasted forever, descents that were loose, rocky, loamy, janky, flowy, steep, steeper, and just when you thought it couldn't get any more steep, it got even steeper. Oh, and beer drinking, I had to train that too.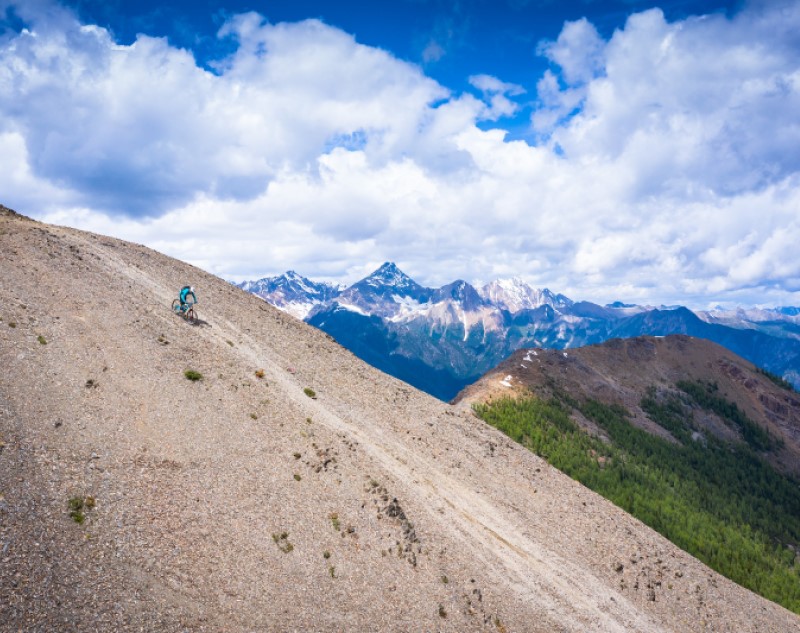 A typical day as a course marshal goes something like this; You wake up early, shuffle off to breakfast, load up in the van with all your bike stuff, get dropped off along the course (somewhere in the middle of the BC wilderness), pedal, pedal, pedal, pedal, set up at your location for the day, shuffle riders through the start/end of stage, clean up the course tape, ride, ride, ride, and ride some more all the way through the course for that day, and end up right at the watering hole/finish line. So basically, wake up, get fed, get a shuttle, ride your bike, rest, ride your bike some more, and drink cold beer. Turns out, the volunteer waitlist isn't surprising after all!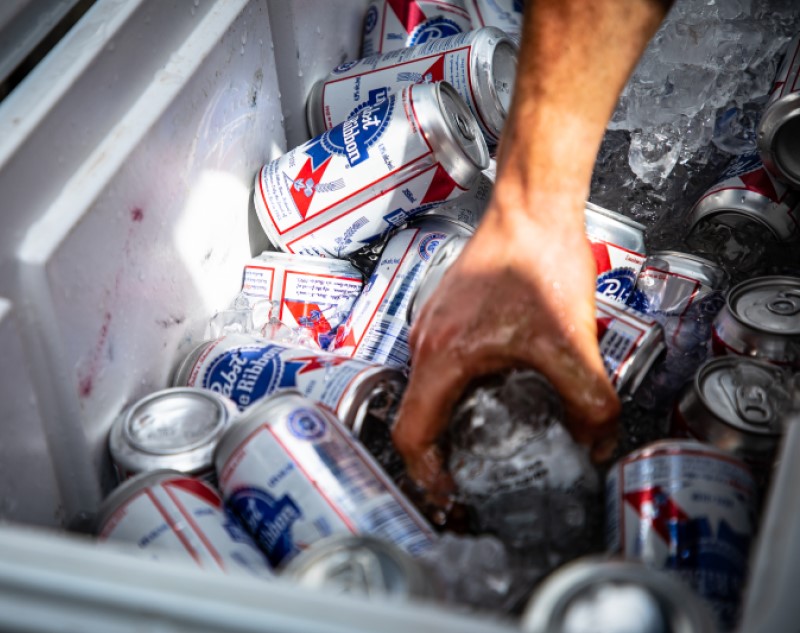 Being out on the race course all day is demanding. You are constantly trying to stay ahead, or keep up with the racers, you are outside for at least 12 hours in the sun, in the rain, amongst the bears and the mosquitoes, and at the end of the day you are absolutely exhausted, but definitely smiling and ready to do it all over again for the next 6 days. On an average day on course, you could be faced with anywhere up to 2000m metres of climbing, and definitely more than that descending. It's a rush, and it pushes riders to the edge of their comfort zone, and then pushes them a little bit further. No wonder it's been called the most challenging enduro in the world.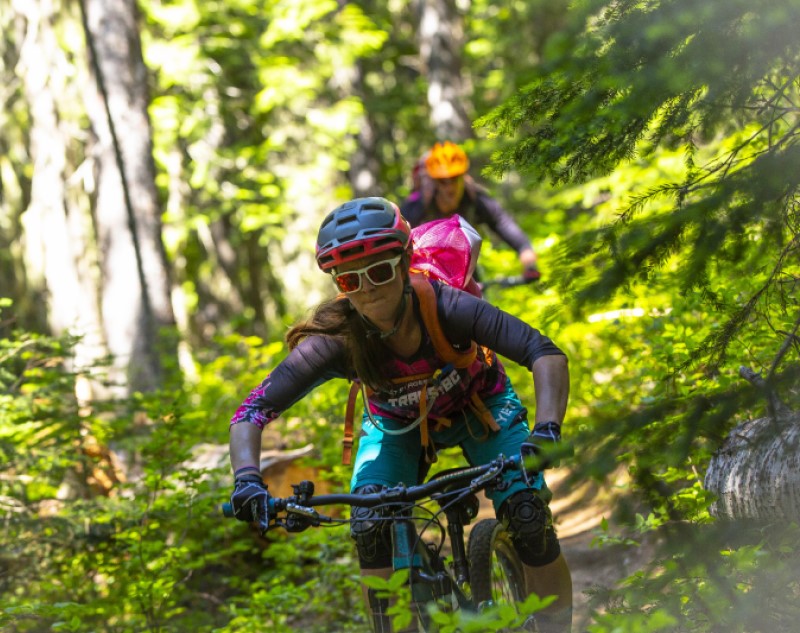 It's really interesting to experience an event such as the Trans BC Enduro through the lens of a volunteer. The behind the scenes details, planning, set-up, problem-solving and the fast-pace of each day are a logistical nightmare, and the race director (the admirable Megan Rose) somehow makes sure nothing explodes. An incredible amount of work and event planning talent goes into the event, and the fact that the riders and the volunteers keep coming back year after year is a true test of the caliber of the Trans BC.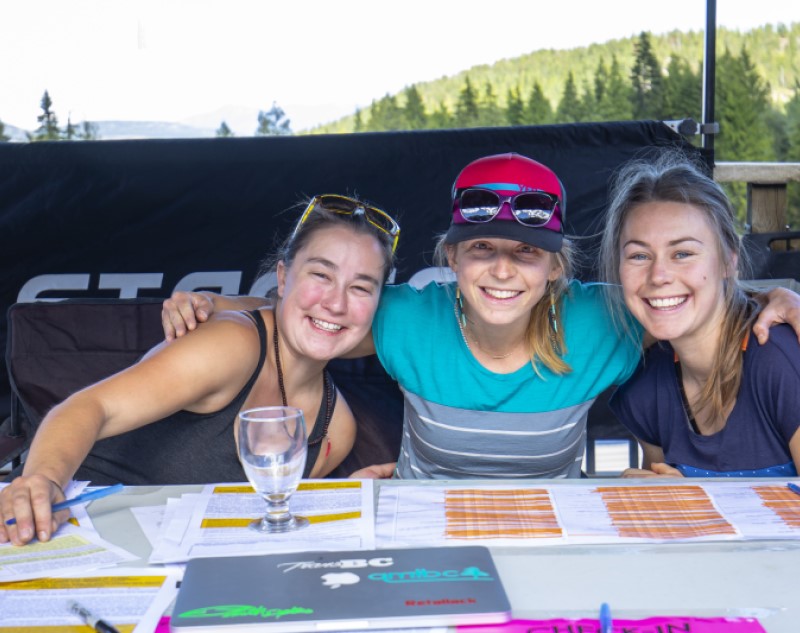 Each year I look forward to a week of relentless punishment on the bike, sweating, smiling and laughing with my volly friends which have become true friends. I no longer question the idea of volunteering for vacation, and I'm pumped I get the opportunity to head to "bike summer camp" once again.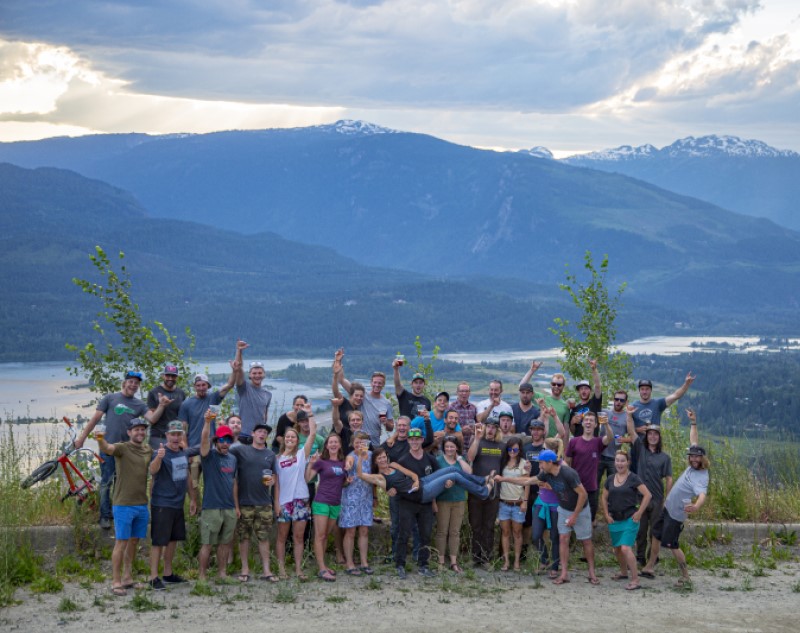 Learn more about the race at transbcenduro.com/