The challenging course, from Bar-sur-Seine to Bar-sur-Aube, featured a mix of road, gravel and unpaved sections, technical, oftentimes narrow lanes, and sharp, steep climbs that catered to riders with a prowess for climbing and descending.
Tu was well prepared, having trained with a coach's supervision, after accepting the invitation to the ProAm. Although most of her training rides were done on a trainer, she practiced each segment (and ultimately the entire course) before arriving in France.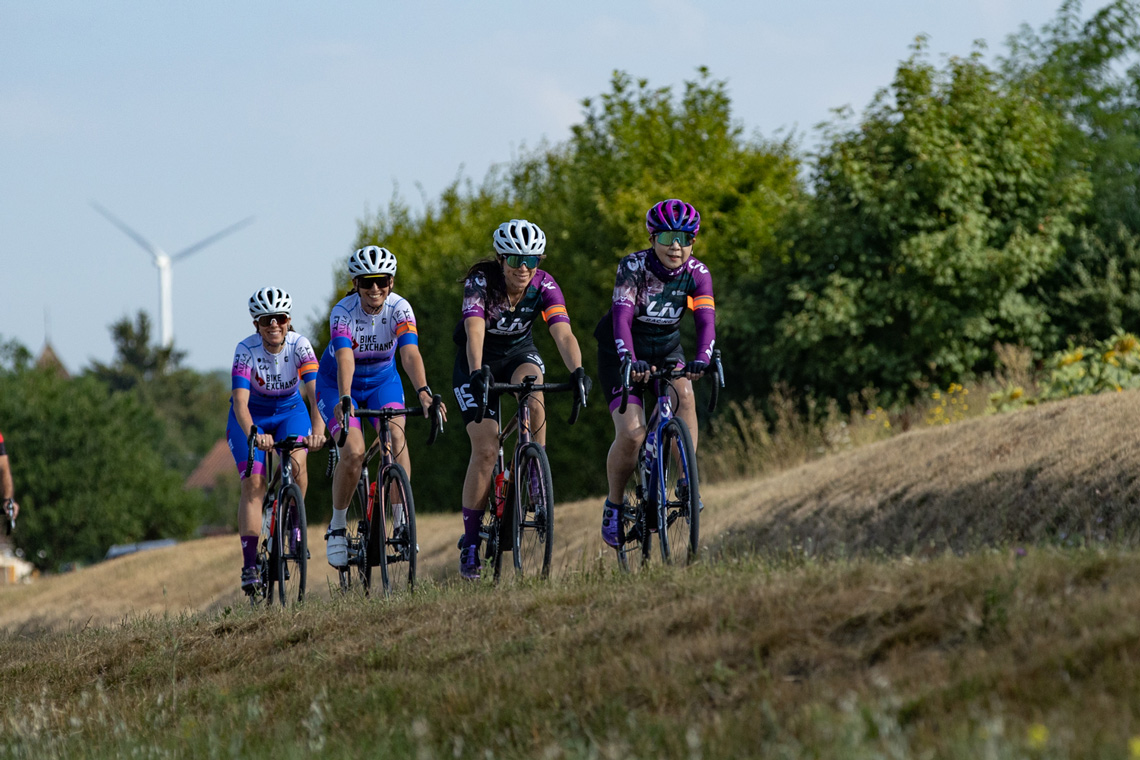 "It was really important to me to be here at this event and show my commitment to women's cycling," said Tu. "I worked very hard in preparation for this ride. I went into it determined to finish, so when it was hard, I told myself 'you can do this'."
Wearing her Liv Racing kit donned with bib number 9, Tu rode her Liv Langma the distance – the same bike pro riders from Liv Racing Xstra and Team BikeExchange-Jayco are racing in the Tour de France Femmes avec Zwift. With sunny skies and mild temperatures, the weather and conditions were ideal. 
Joined by Liv Racing Xstra rider Ayesha McGowan and Team BikeExchange-Jayco's Chelsie Tan, Tu also rode with Liv global marketing team members Cassondra Spring and Jen Audia, in addition to Sandra Robles from Giant France.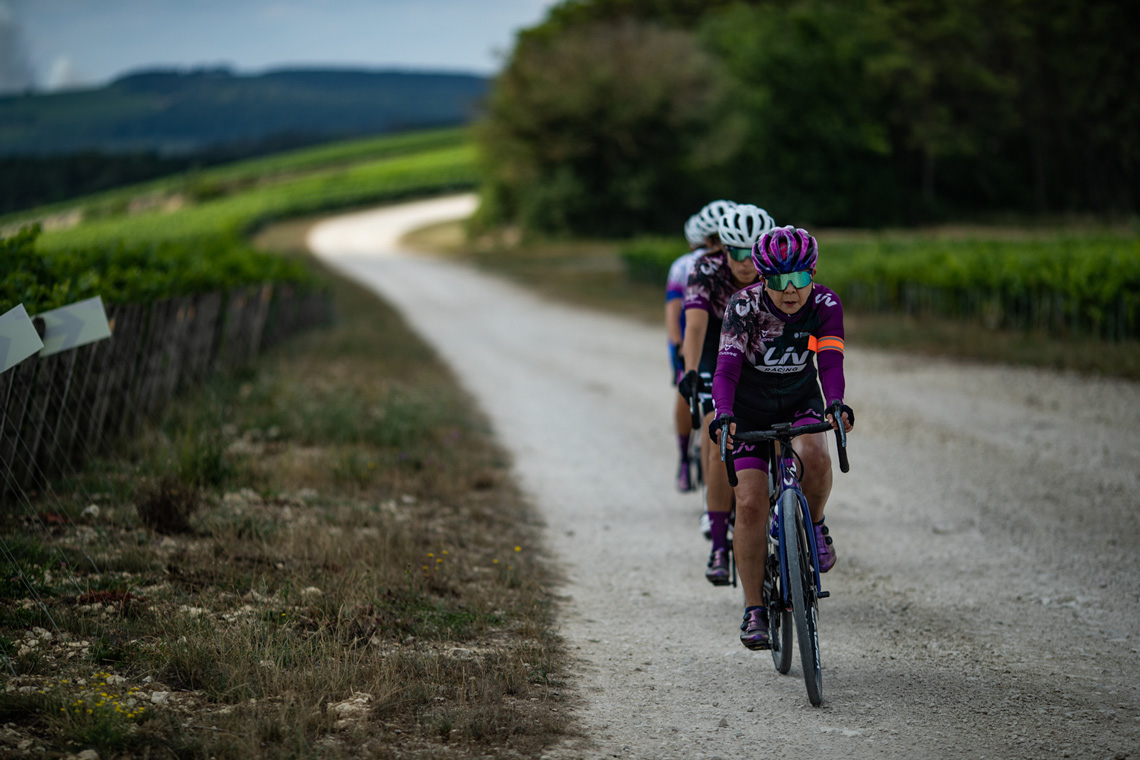 "I found the ride to be symbolic of Bonnie's professional trajectory as an industry leader – she showed dedicated effort on the uphill climbs and through demanding terrain, meeting it all with strength, resolve and resilience," said Cassondra Spring, Liv global marketing manager. "As the ride continued, there were more and more women supporting and following her courageous lead."
When the riders reached the final meters of the course, crowds banged on the barriers cheering loudly for Tu, who led the way for Liv across the finish line.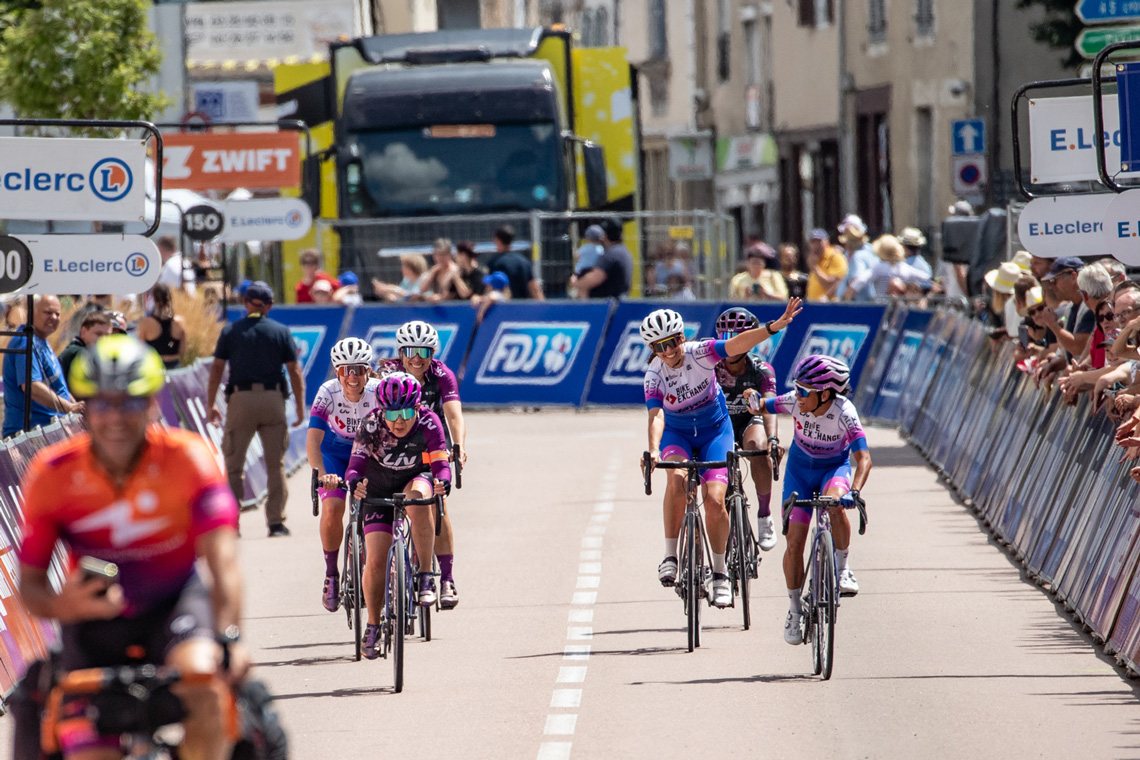 Throughout the week, Tu has been widely recognized for her role in realizing the first Tour de France Femmes avec Zwift with Liv as a major partner and sponsor of the white jersey. 
When asked about the importance of the ride, Tu reflected on the even more meaningful aspects of the Tour de France Femmes avec Zwift, saying "to achieve your dreams, you're going to have to work hard. When you make the commitment, anything is possible."
Learn more about Tour de France Femmes avec Zwift HERE.