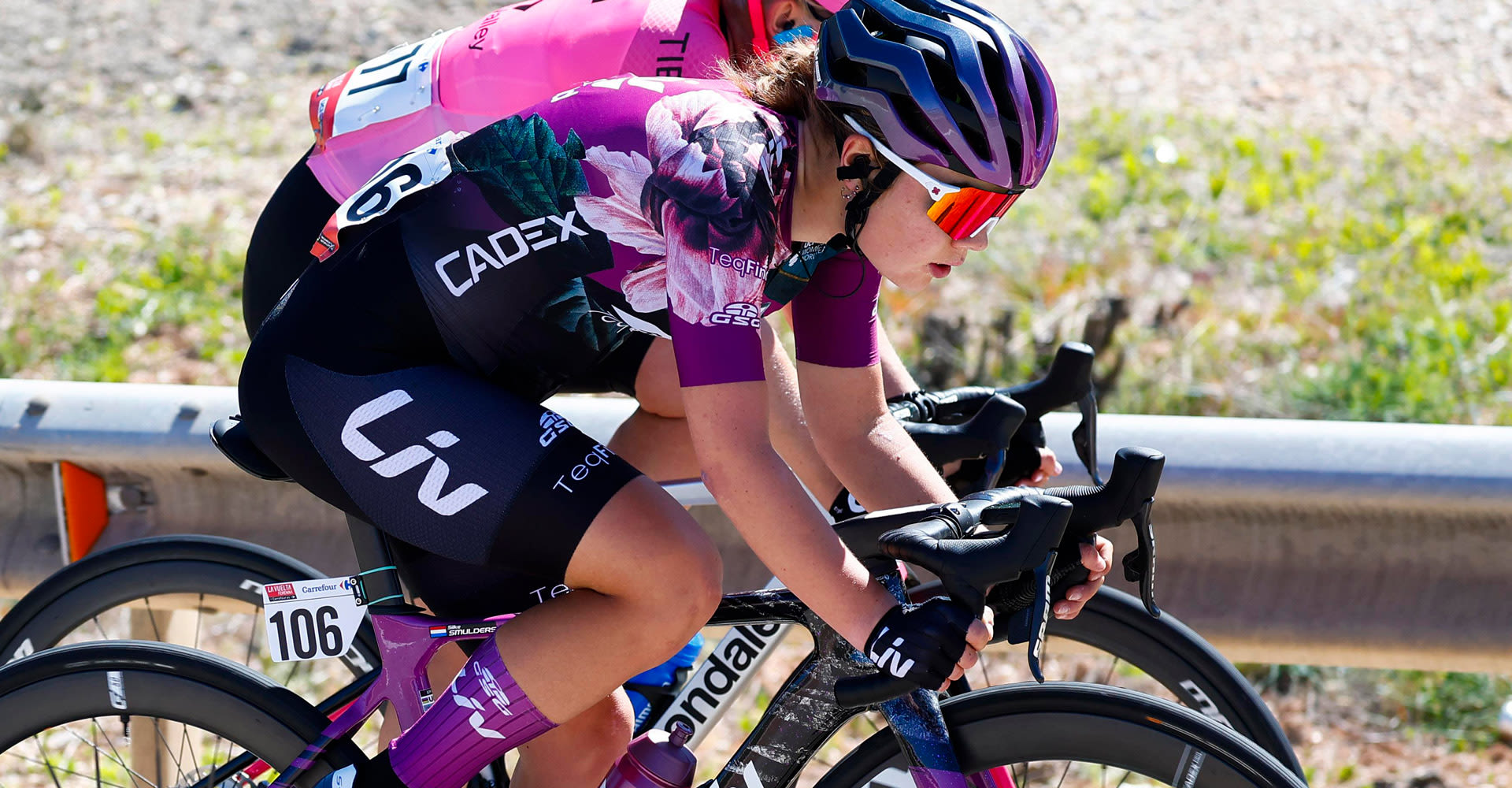 6 Road Bike Racing and Training Tips
Tips for getting into road racing, training and loving what you do.
1. Keep it simple.
If you have limited time or limited resources, there are still ways to train if you keep it simple. A basic stationary bike trainer can be a huge time saver. Just hook up your bike when you get home from school or work, and power out some intervals or a long ride while watching a T.V. show, movie, or your replays from your favorite road race (Tour de France Femmes, maybe?). If you have a smart trainer, riding on interactive platforms like Zwift can offer an easy way to find workouts. On the weekends, use your free time to enjoy riding your bike outdoors with friends. It doesn't have to be complicated, as long as it's bike time.
2. New to racing? Try it all and have fun!
3. Have clear goals before hiring a coach.
As you start to move up in the categories, start really enjoying racing, and gain experience, you might consider investing in a coach to help you get better. In hiring a coach, make sure to set attainable goals and have a good understanding of each other. If you understand each other well in terms of personality and training concepts, it builds a lot of trust and usually with that comes results.
4. Find a training drill that excites you!
Mix up your training days by creating challenges for you and your riding buddies. Find markers along the road, like a speed limit sign or a city limit sign, and sprint to it (safely, of course)! Create a hill climbing challenge on a steep, sustained pitch. Go for the fastest time on a segment of road you usually dread. Sometimes a little competition can be a lot of fun!
5. Cross-train doing something you love!
Surfing, snowboarding, skiing, swimming, yoga, pickleball – you name it. Doing something other than cycling sometimes can have a huge benefit on your mental and physical performance. These activities use muscles you may not train when you're on your bike, but the best part is it doesn't feel like training!
6. Nutrition is key.
As an athlete, don't feel like you have to stick to a strict diet. When you're not racing, eat a wide variety of nutritious foods. Experiment. Find out what works best for you and helps your body perform during training sessions. Obviously, eating fast food every day is not going to benefit you and your goals. But, indulging in pizza and a cookie every now and then is not going to hurt. When racing, stick to simple foods that your body is used to. The night before a race isn't the best time to try something new!
Learn more road bike skills