Team Liv: Committed to the Success of Others
Camden Town, London, UK
When Amy Pritchard walked into Giant Store Camden in North London for the first time, she had no idea that a routine service on her triathlon bike would ultimately lead to building a team of female cyclists founded on a supportive, inclusive, "Yes, you can do that" attitude.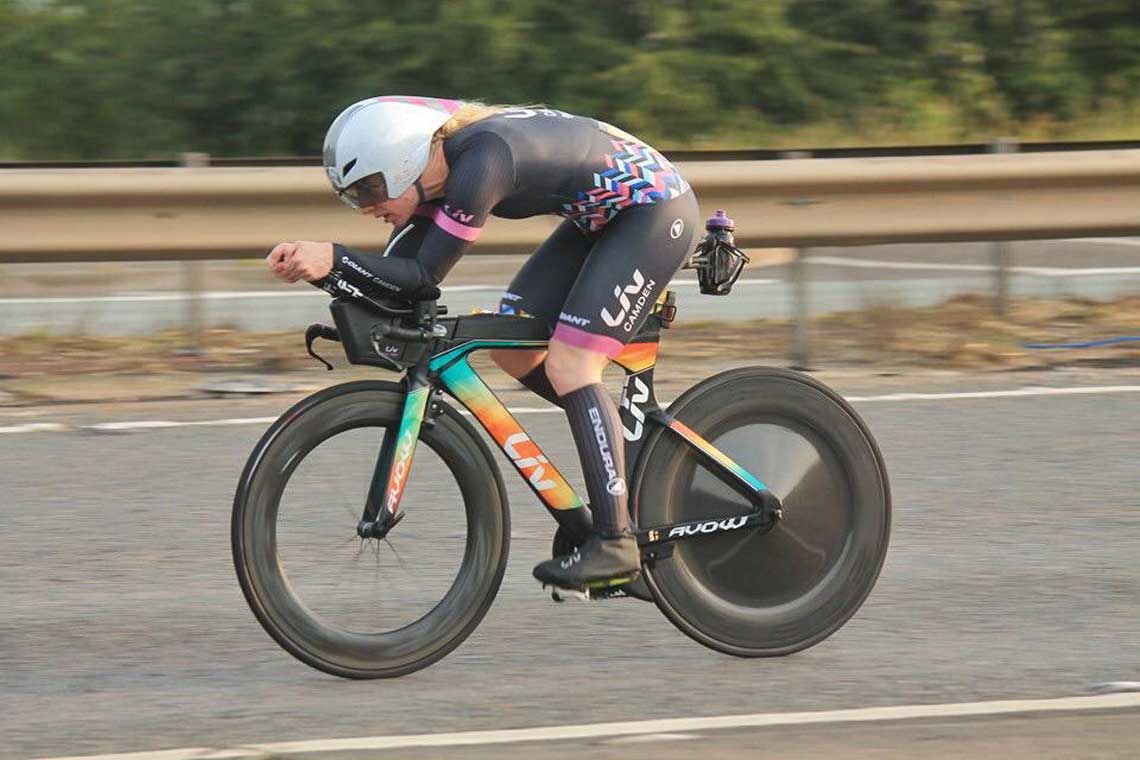 Nick Freilich opened Giant Camden brand store in 2014, and with it, he saw an opportunity to foster creative ideas and to think outside the box. Nick recognized Liv – a brand for women, by women, with women – as an exciting opportunity to learn about and foster a women's cycling community.
Shortly after the opening of the Camden shop, Amy, a talented age group triathlete, brought her bike in the shop for some maintenance. Nick immediately noticed Amy's passion for cycling and triathlon and asked her to become Giant Camden's first Liv Ambassador. Before long, Amy was hosting monthly Liv "ride-outs" with a "nobody gets left behind" ethos. The more experienced riders provided support, encouragement, and education to the newer riders; sharing the rules of the road, how to navigate the traffic of busy London streets, and how to use core strength to successfully take a hand off the handlebars in order to signal in traffic or take a drink while riding.
"Over the years, I have seen individuals smash through their barriers in cycling and personally." - Nick
These monthly rides soon morphed into the Giant Camden Team Liv; an officially registered team with British Cycling. Team Liv is a team built around the needs and involvement of its members; participation in the team varies widely; depending on interests, goals and experience.  For some, team membership includes small group rides, for others, a weekend riding trip abroad, and for others, high level team and individual racing.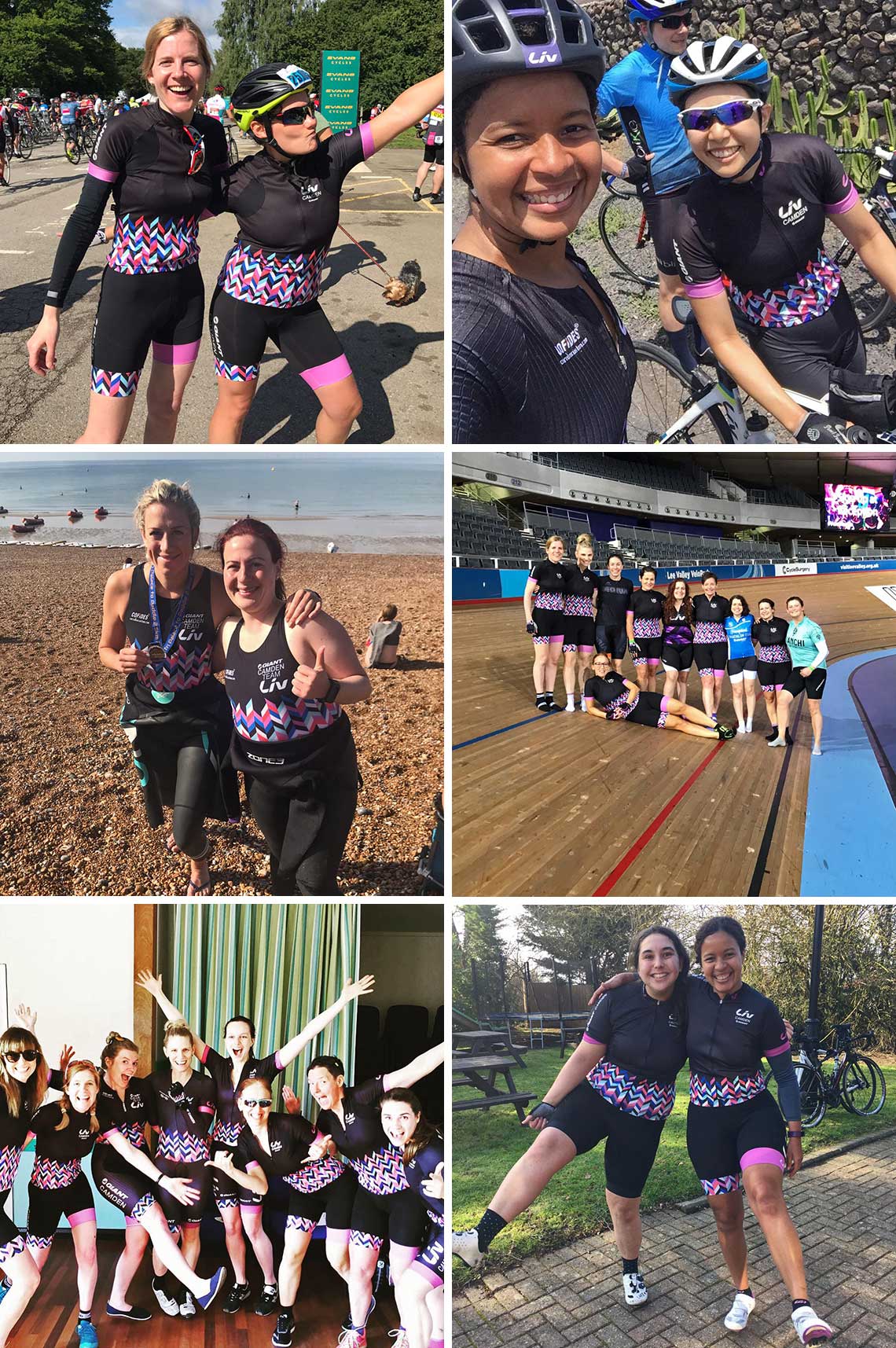 No matter how a member experiences Team Liv, they can be assured that they will be supported in whatever endeavor they choose to undertake and the answers to their questions are just a WhatsApp message away.
"Many of the club's most wonderful successes have been member-led. The club has developed a supportive culture where everybody is encouraged and supported to bring their ideas to fruition." -Nick
The onset of COVID really tested Team Liv, reducing their ability to ride with one another and travel abroad for their annual riding trips. It was the creativity of one member, newly appointed Liv Ambassador, Bianca Fernandez-Clark, that led to the development of Team GC, a global Zwift training and racing team. Team members can virtually train together and compete in both individual and team events on the online platform.
Bianca's creativity didn't stop there. She saw the importance of bringing team members together IRL (In Real Life) and was determined to work within the UK's COVID safety protocols to make the team's annual "Ride Abroad" trip happen. Through her dedication and inventiveness, she planned a trip to The Isle of Wight with 19 team members.
Bianca's commitment to Team Liv is just one of many examples of how team members have organized the trips, tours, rides and racing adventures they have dreamed of; made possible with the support of Amy, Nick and the Team Liv membership.
"We are committed to empowering women to experience and enjoy the freedom of cycling." - Amy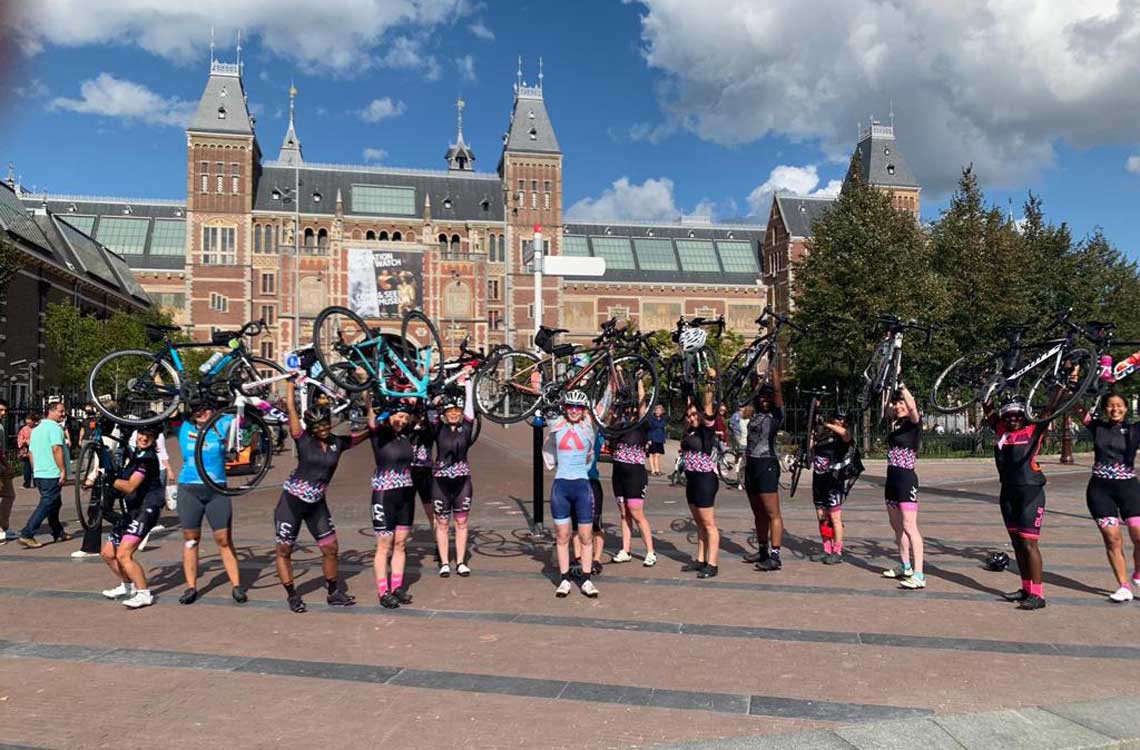 Team Liv's Top Tips for getting started, staying motivated and cultivating a culture positivity and inclusion:
1. Buddy up! If you can find a likeminded riding partner or small group, you will be able to drive each other on. Cycling is a lot more fun when shared.
2. Be true to yourself. Some may strive to be a champion whilst others are happy finding that moment of serenity riding in the woods. Do what makes you happy!
3. Don't be afraid to share your thoughts and ideas. Everyone has their own unique talents and creativity – everyone's contributions are very welcome.
4. Step up and create the community you're after! Get to know your local bike shop, chances are they would be thrilled to help create a women's cycling community with your help!