Best Hairstyles for Biking
5 Bike-Friendly Hairstyles
Finding a great hairstyle for cycling can be tough! When you are an active woman, it's not just about making your hair look good - it has to be functional too. Cycling presents an additional problem: How do you have a cute hairstyle when you have to fit a helmet over it?
Get inspired by these ideas! Whether you are looking for some race-day inspiration, practical styles for riding or trying to prevent helmet hair on the ride to work, check out the best hairstyles for biking. Liv tested and approved, check out our how-tos below!

The Perfect Braid
We love this neat braid. It is the perfect go-to look for whatever the occassion: racing, commuting, or touring! If your braid starts at the base of your head, secure the helmet cinch dial on top of the braid. You can also start with a ponytail in the center of your head and braid your hair from there. With this style, pull the braid through the opening in the webbing of the helmet. This will allow a super secure and comfortable fit for longer rides or races!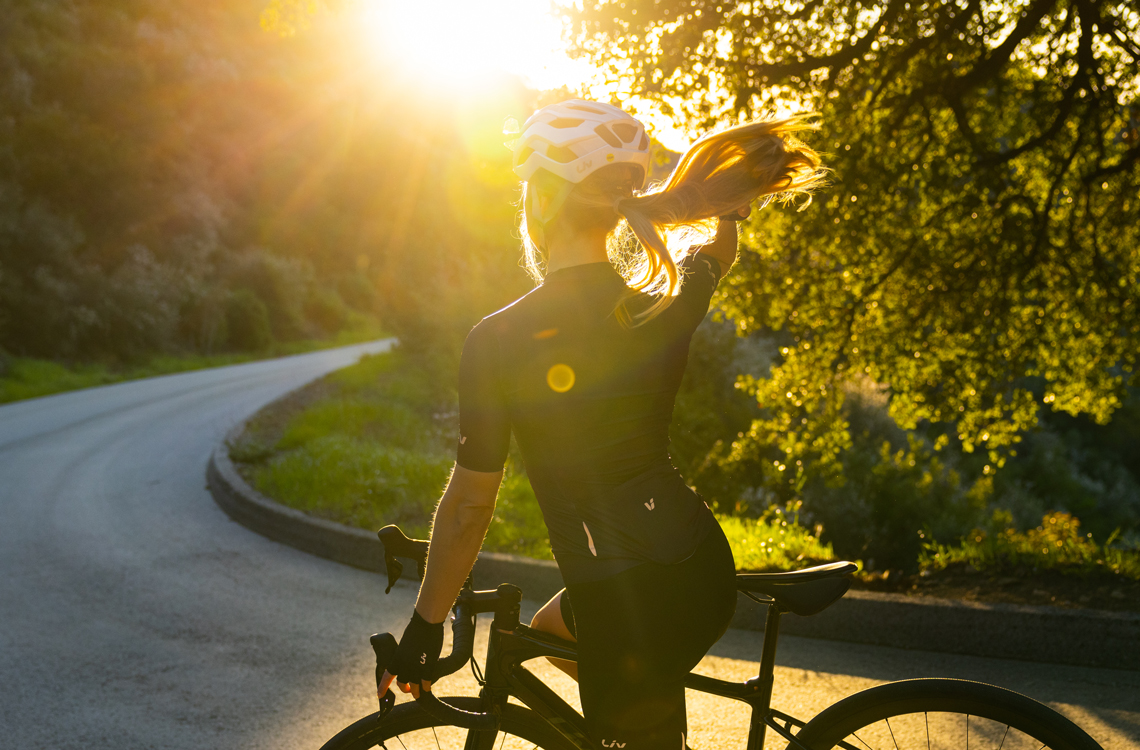 Ponytail
A basic ponytail is a classic on-bike hairstyle. Be sure to gather your locks and secure your ponytail with a hair elastic in the center of your head. If your ponytail is too high, your helmet will not fit properly. Place your helmet on your head and pull the loose hair of your ponytail through the webbing.
Versatile Head Scarf or Go-to Headband
Head scarfs are practical and beautiful additions to your cycling wardrobe. They can act as a headband to keep your hair out of the way while riding, can cover your hair while commuting to prevent helmet hair and can even be an attractive way to stay warm while cycling in the colder months. If you're not feeling confident in your headscarf skills, stick to a basic headband (it'll do the trick)!
There are tons of great ways to use head scarf: You can wrap your hair with a ponytail or around your hair to secure it without an elastic. The most important thing to remember when adding accessories to your hair for commuting is to make sure a helmet can still fit safely and securely over your hairstyle.

Simple, Low Bun
Opt for a simple low bun to keep your hair neat and tidy. When you place your helmet on your head, you can tighten the cinch system above your low bun OR you can pull your bun through the webbing and cinch under your hair (shown here). Be sure the front of your helmet is still above your eyebrows to ensure a proper fit.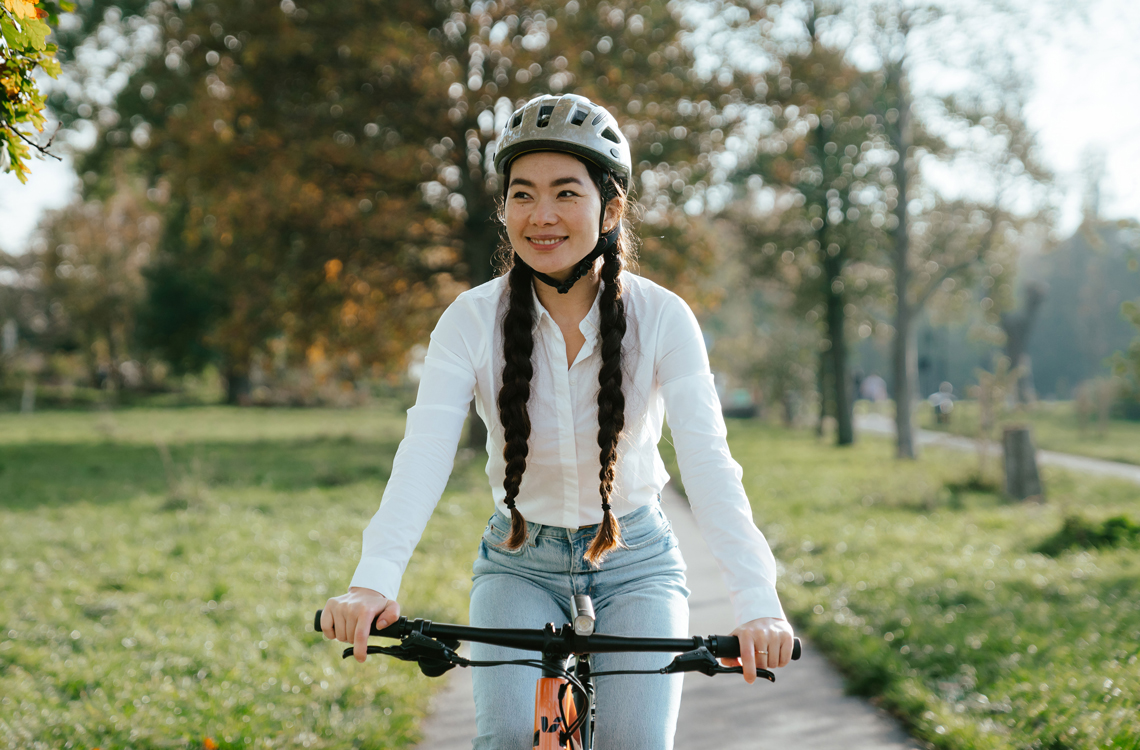 Double Braids!
Why not rock two braids (otherwise known as pigtails) on your next bike ride. You should be able to easily cinch your helmet in place without any hair in your way.
PRO TIP: When cycling, do not use a bunch of bobby pins to secure your hairstyle. As your helmet settles on your head, those bobby pins will become increasingly uncomfortable and probably give you a headache!
What is your favorite biking hairstyle? Share it with us on social media! @LivCycling