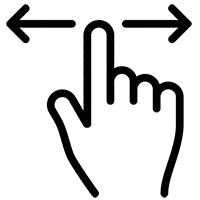 Compare Models

Flourish 1

View bike

Flourish 2

View bike

Flourish 3

View bike

Flourish 4

View bike

Капли

Giant double-wall aluminum
Giant double-wall aluminum
Giant double-wall aluminum
Giant alloy

Команди

Shimano Revo
Shimano EF500
Shimano SL-TX50
Shimano SL- RS45

Курбел

alloy, 38t
Prowheel TY-CM90, 28/38/48
alloy, 44t
alloy, 42t

Вилка

high-tensile steel
high-tensile steel
high-tensile steel
high-tensile steel

Цвят

Charcoal / Light Blue
Cold Gray / Blue
Metallic Black
Charcoal / Neon Coral, White Pearl / Orange
Step-through Frame
Easy on, easy off. Navigate the city with ease with a step-through frame design.
3f Design Philosophy
Fit | Form | Function. Liv's team of engineers uses this design philosophy to produce a bike that performs best for the female rider.
ALUXX Aluminum Frame
Lightweight ALUXX aluminum is made in house with geometry to best fit the female rider.
Puncture-Resistant Tires
Durable double-wall alloy rims with puncture resistant tires help protect you from hazards on the road.
Accessory Compatible
Add fenders, a basket, racks or a kickstand for additional style and functionality (some models come with these items).