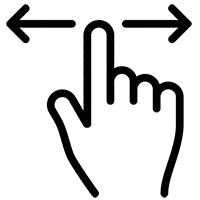 Compare Models

Bliss 1 Disc

View bike

Bliss 1 Disc (GE)

View bike

Bliss 2 Disc

View bike

Bliss 2 Disc (GE)

View bike

Bliss 3 Disc

View bike

Bliss 3 Disc (GE)

View bike

Капли

Giant GX03V 26/27.5, alloy, double wall, 21mm inner width
Giant GX03V 26/27.5, alloy, double wall, 21mm inner width
Giant GX03V 26/27.5, alloy, double wall, 21mm inner width
Giant GX03V 26/27.5, alloy, double wall, 21mm inner width
Giant GX03V 26/27.5, alloy, double wall, 21mm inner width
Giant GX03V 26/27.5, alloy, double wall, 21mm inner width

Команди

Shimano SL-M315
Shimano SL-M315
Shimano SL-M315
Shimano SL-M315
Shimano EF41
Shimano EF41

Курбел

Prowheel forged, 22/36
Prowheel forged, 24/34/42
Prowheel forged, 22/36
Prowheel forged, 24/34/42
Prowheel forged, 24/34/42
Prowheel forged, 24/34/42

Вилка

SR Suntour XCT30 26/27.5" HLO, 100mm
SR Suntour XCT30 26/27.5" HLO, 100mm
SR Suntour XCE 26/27.5", 100mm
SR Suntour XCE 26/27.5", 100mm
SR M3030A DS Disc 27.5/26, preload
SR Suntour XCE 27.5/26

Цвят

Black / Light Blue
Black / Light Blue
Burgundy / Neon Coral, Light Blue / Teal
Burgundy / Neon Coral, Light Blue / Teal
Ultra Violet / Light Blue, Silver Pine / Lime Punch
Silver Pine / Lime Punch
ALUXX Aluminum Frame
Lightweight ALUXX aluminum is made in house with geometry to best fit the female rider.
3F Design Philosophy
Fit | Form | Function. Liv's team of engineers uses this design philosophy to produce a bike that performs best for the female rider.
Disc Brake Equipped
Frame is engineered with disc brake tabs and features a disc brake-specific design for more confident braking in variable weather and terrain.
27.5 or 26-inch Wheels
Bliss comes in 27.5 or 26-inch wheels, depending on size, to provide the perfect fit for a variety of riders. 
Integrated Dropouts
Compatible with racks and fenders for the easy addition of panniers, kickstand and other accessories.