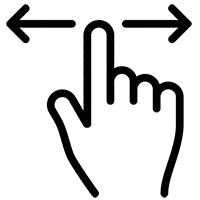 Compare Models

Bliss 3

View bike

Bliss 3 (GE)

View bike

Bliss 3 (GTS)

View bike

Bliss Comfort 1

View bike

Bliss Comfort 2

View bike

Капли

Giant CH17 SW, alloy
Giant CH17 SW, alloy
Giant CH17 SW, alloy
Giant GX02, alloy
Giant GX02, alloy

Команди

Shimano EF41
Shimano EF41
Shimano EF41
Shimano EF500
Shimano EF41

Курбел

Prowheel forged, 24/34/42
Prowheel forged, 24/34/42
Prowheel forged, 24/34/42
Shimano TY501, 24/34/42
Prowheel forged, 24/34/42

Вилка

SR M3030A DS 27.5/26, preload
SR Suntour XCE 27.5/26
SR M3030A DS 27.5/26, preload
SR Suntour XCE 27.5", 100mm
SR Suntour XCE 27.5", 100mm

Цвят

Ultra Violet / Light Blue, Silver Pine / Lime Punch
Ultra Violet / Light Blue, Silver Pine / Lime Punch
Black / Light Blue
White
Shark
ALUXX Aluminum Frame
Lightweight ALUXX aluminum is made in house with geometry to best fit the female rider.
3F Design Philosophy
Fit | Form | Function. Liv's team of engineers uses this design philosophy to produce a bike that performs best for the female rider.
27.5 or 26-inch Wheels
Bliss comes in 27.5 or 26-inch wheels, depending on size, to provide the perfect fit for a variety of riders.
Integrated Dropouts
Compatible with racks and fenders for the easy addition of panniers, kickstand and other accessories.