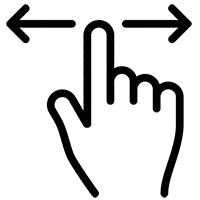 Compare Models

Avow Advanced Pro 1

View bike

Avow Advanced Pro 2

View bike

Капли

Giant P-A2 wheelset
Giant P-A2 wheelset

Команди

Shimano Ultegra Di2
Shimano SL-BSR1

Курбел

Shimano Ultegra 34/50, Giant Power Pro power meter
Shimano Ultegra 34/50, Giant Power Pro power meter

Вилка

Advanced-Grade Composite, alloy OverDrive steerer
Advanced-Grade Composite, alloy OverDrive steerer

Цвят

Metallic Red
Chameleon Blue
Advanced-Grade Composite Frame
Advanced Composite frame with women's-specific carbon lay-up for a perfectly tuned ride that is lightweight and responsive.
3F Design Philosophy
Fit | Form | Function. Liv's team of engineers uses this design philosophy to produce a bike that performs best for the female rider.
AeroDrive Tri Composite Bar
Comes with composite extensions for creating a comfortable and powerful aero positioning.
OverDrive
Designed to offer precise steering performance, stiffness and control the system's oversized headset bearings and tapered steerer tube provide ultimate steering performance.
SpeedControl Brake System
This proprietary braking system offers powerful, aerodynamic stopping power. A composite reverse-position front brake and seatstay-mounted rear brake are hidden from the wind. The system also features strategic trailing edges that further improve aerodynamics.
AeroSystem Shaping Technology
Data compiled from Computational Fluid Dynamics research and wind-tunnel tests was used to optimize the shape of every frameset tube and junction for overall system aerodynamics.
Vector Seatpost
This full-composite, lightweight and highly aerodynamic seatpost is engineered specifically for the unyielding demands of the performance road rider.
AeroVault System
The AeroVault System keeps all the essentials in reach by integrating hydration and storage into the bike.