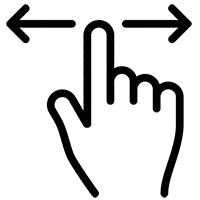 Compare Models

Avail Advanced 1

View bike

Avail Advanced 2

View bike

Avail Advanced 3

View bike

Капли

Giant PR-2 Disc wheelset
Giant PR-2 Disc wheelset
Giant PR-2 Disc wheelset

Команди

Shimano Ultegra
Shimano 105
Shimano Tiagra

Курбел

Shimano RS510, 34/50
Shimano RS510, 34/50
Shimano Tiagra, 34/50

Вилка

Advanced-Grade Composite, full-composite OverDrive steerer
Advanced-Grade Composite, full-composite OverDrive 1 steerer
Advanced-Grade Composite, full-composite OverDrive steerer

Цвят

Pearl White
Chameleon Plum, Black
Metallic Red
Advanced-Grade Composite
Avail advanced features high-performance advanced-grade women's specific composite layup. 
3F Design Philosophy
Designed using Liv's 3F Design Philosophy to best harness a women's riding style. 
Advanced-Grade Composite Fork
Advanced-grade composite fork for low weight and precise steering.
OverDrive
OverDrive steerer for additional steering stiffness and control. 
Compact Road Design
Compact Road Design creates a lighter, stiffer, smoother ride with better fit.
D-Fuse Seat Post
D-Fuse proprietary composite seat post dampens vibration for a smooth, compliant ride
PowerCore
PowerCore bottom bracket for unprecedented pedaling stiffness and stability
Disc Brake Equipped
Disc brakes for safe stopping power. 
Internal Seat Post Clamp
Internal seat post clamp for confident clamping with aesthetic appeal.
35c Tires
35c tires for better traction and a smoother ride
Contact SL D-Fuse Handlebar
D-Fuse handlebar dampens vibration for a smooth, compliant ride