What is an Off-Road E-Bike?
Pedal-Assist Off-Road Bikes | E-MTBs
E-bikes are just another option when it comes to off-road riding. Liv E-MTBs offer a natural feeling ride that will open up new possibilities on the trail.
Choose to ride a Liv E-mountain bike to broaden your off-road horizons, keep up with a faster group of friends, get to the trailhead quicker, for athletic training, as a tool for work, or to make your return to riding after injury. An E-MTB can help you climb longer, ride steeper trails, explore more terrain, enjoy further vistas and ride more dreamy descents. Whatever your reason, Liv electric mountain bikes can take you farther.
We Go Farther
Liv's off-road E-bikes can help you go farther than you previously thought possible by uniquely combining electric power with your own muscle power to produce the most efficient and natural e-bike riding experience. We call it Hybrid Cycling Technology, but what that means for you is Liv E-MTBs will give you a seamless power boost, so you can climb steeper, longer trails faster and with less fatigue.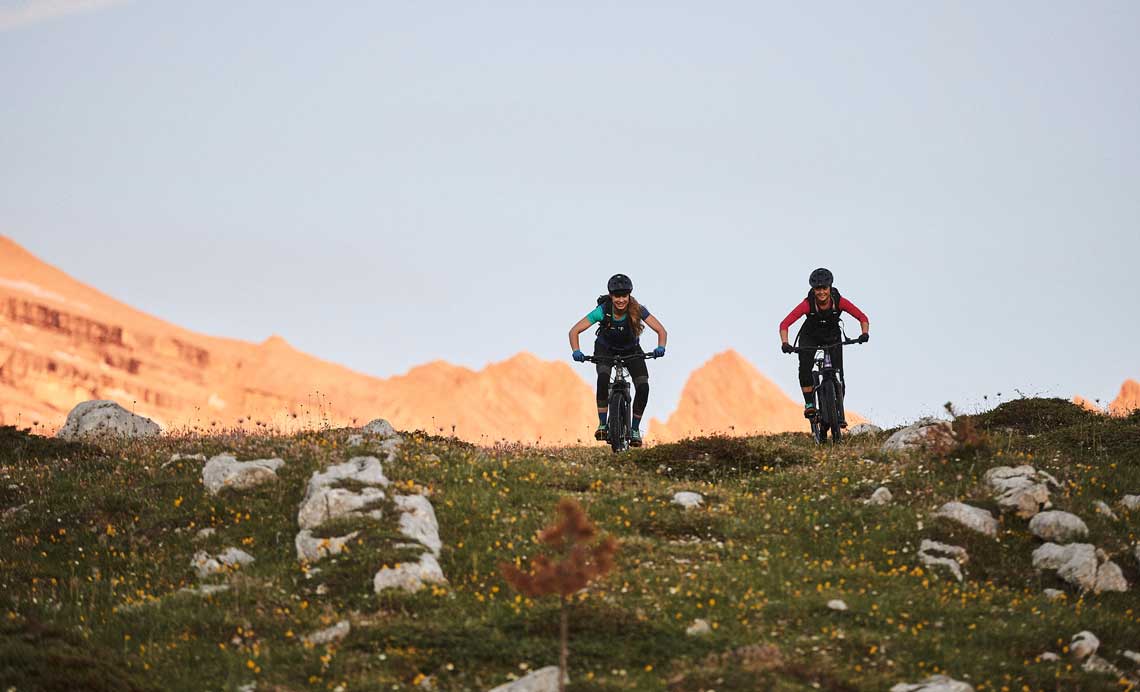 How Does it Work?
Liv works with our brother brand, Giant, to share our E-bike Hybrid Cycling Technology. Each bike is powered by a SyncDrive motor and fueled by integrated EnergyPak batteries that are rechargeable, easy to remove, safe and easy to use. Smart Assist is there to help you along the way, sensing how hard you are pedaling and adjusting how much power the motor will use to match each pedal stroke. The control is in your hands. Choose how hard you want to pedal by selecting from different levels of assistance with the intuitive RideControl handlebar control system.
How Fast Can You Travel on an E-Bike?
While pedaling, the bike's motor will assist you to reach a maximum speed of 20 mph (32km/h) in the US and 25 km/h in Europe, by regulation. When you stop pedaling (like when you descend on a mountain bike), the motor will no longer be assisting you to generate speed.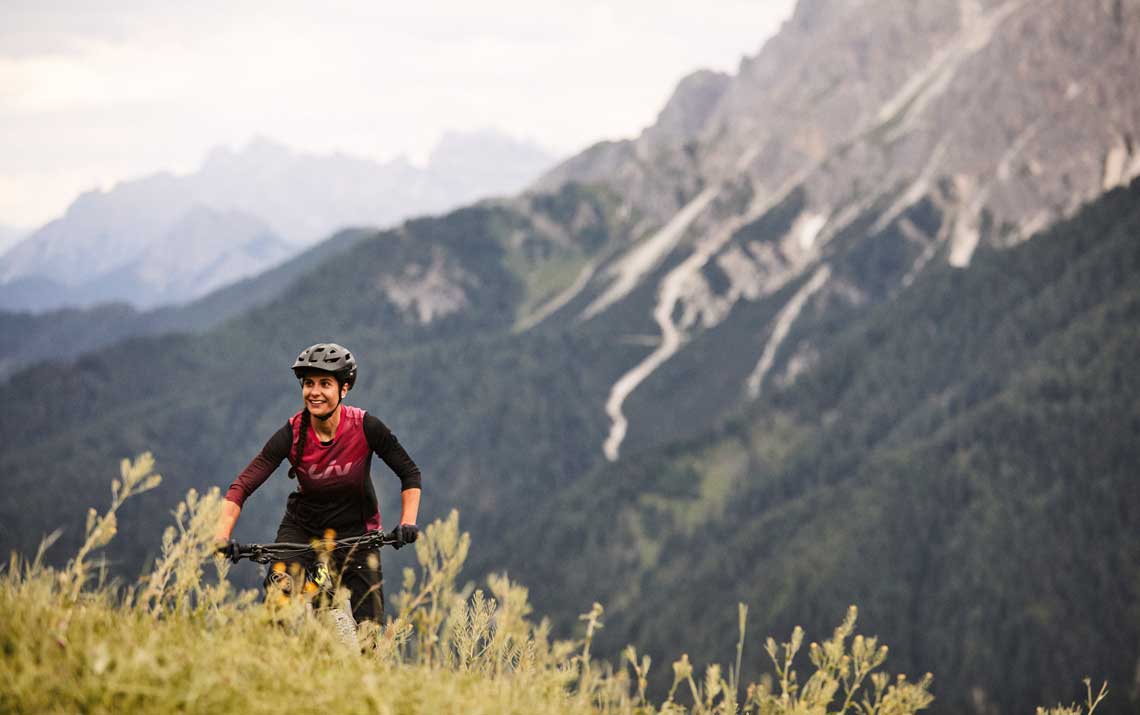 Is it Difficult to Ride?
With geometry based on women's data, Liv's E-mountain bikes are designed to meet the needs of the intended rider and terrain. That means these bikes are made to place the rider in a comfortable position where she can easily pedal the bike and maneuver over and around singletrack trail obstacles. Liv electric mountain bikes come equipped with capable components, like hydraulic disc brakes, one-by drivetrains and 27.5-inch wheels.
How Far Can a Liv E-MTB Go?
The range of the EnergyPak battery depends on a variety of factors including weather, trail conditions, tire pressure, rider weight, and how often you shift gears. EnergyPaks come in 300Wh-500Wh options; the more watt-hours, the farther you can go. In addition, if you ride in Eco mode (the motor will match your power by 100%, which is the lowest setting), you can travel farther. Check out our table to determine how far you can go HERE.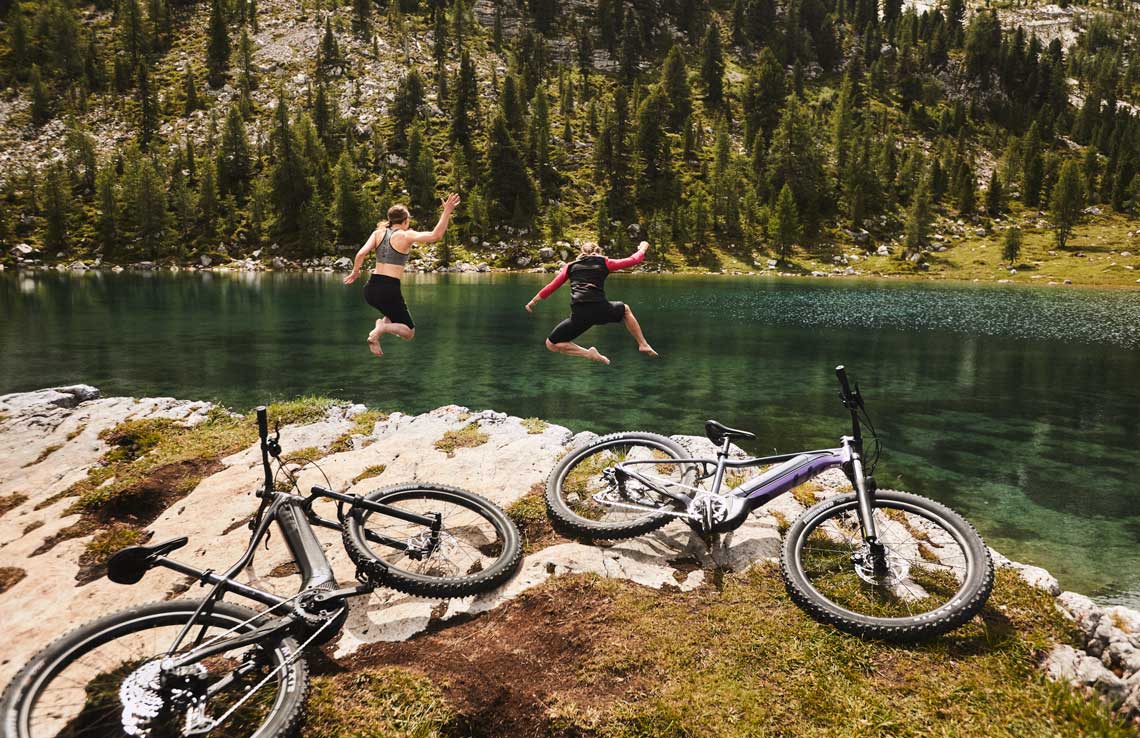 Are E-MTBs Allowed on my Local Trails?
It is always best to check local laws and ordinances before heading out on the trail. Even then, it's a good idea to do a few simple things to make sure you are being respectful of other trail users.
Keep your speed in check, and be careful around uphill blind corners. The E-bike motor only kicks in while you're pedaling, so you may find yourself traveling uphill faster than usual.
Communicate with other trail users when coming up behind, and always yield to uphill riders, horses, hikers, and runners.
Never ride on wet trails and stay on the marked trail.
Check out more E-MTB etiquette HERE>