Tour de France Femmes avec Zwift race director Marion Rousse unveiled the eight stages that will make up the event today. The stages are centered in the East of France, crossing three regions, Île-de-France, Grand Est and Bourgogne–Franche-Comté, and 11 departments. The eight days of racing are intended to capture the essence of cycling past, present and future, from the Champs-Élysées, where the opening stage will be decided right before the men's Tour de France comes to a close, all the way to the Super Planche des Belles Filles.
"We will be looking back on this in 100 years", said an enthusiastic Marion Rousse, aware of the historic significance of the birth of the Tour de France Femmes avec Zwift.
The riders at the Tour de France Femmes will write their own history on Wednesday July 27, 2022. On stage four, the athletes will race over white gravel roads in the vineyards of Champagne. In the 108 editions of the Tour de France, the men have never tackled the 12.9km and four sectors of gravel.
In addition to the course, the four leaders' jerseys – the yellow general classification jersey presented by LCL, the green points jersey presented by Skoda, the polka dot climber's jersey presented by E.Leclerc, and the white young rider's jersey presented by Liv – were also revealed.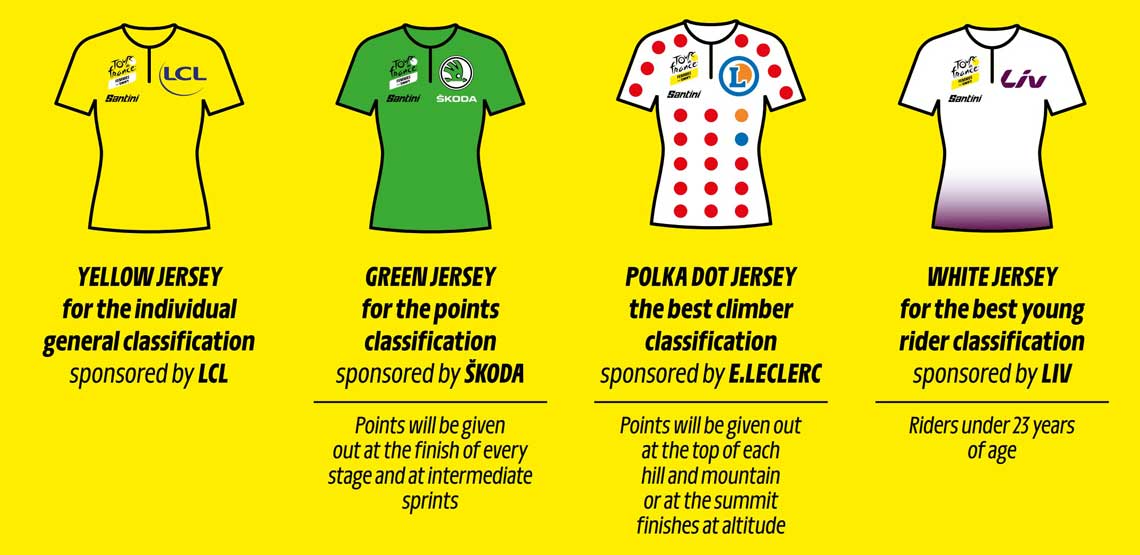 The eight stages of the Tour de France Femmes avec Zwift:
Sunday 24 July
Stage 1: Paris Eiffel Tower > Paris Champs-Élysées, 82 km
Monday 25 July
Stage 2: Meaux > Provins, 135 km
Tuesday 26 July
Stage 3: Reims > Épernay, 133 km
Wednesday 27 July
Stage 4: Troyes > Bar-sur-Aube, 126 km
Thursday 28 July
Stage 5: Bar-le-Duc > Saint-Dié-des-Vosges, 175 km
Friday 29 July
Stage 6: Saint-Dié-des-Vosges > Rosheim, 128 km
Saturday 30 July
Stage 7: Sélestat > Le Markstein, 127 km
Sunday 31 July
Stage 8: Lure > Super Planche des Belles Filles, 123 km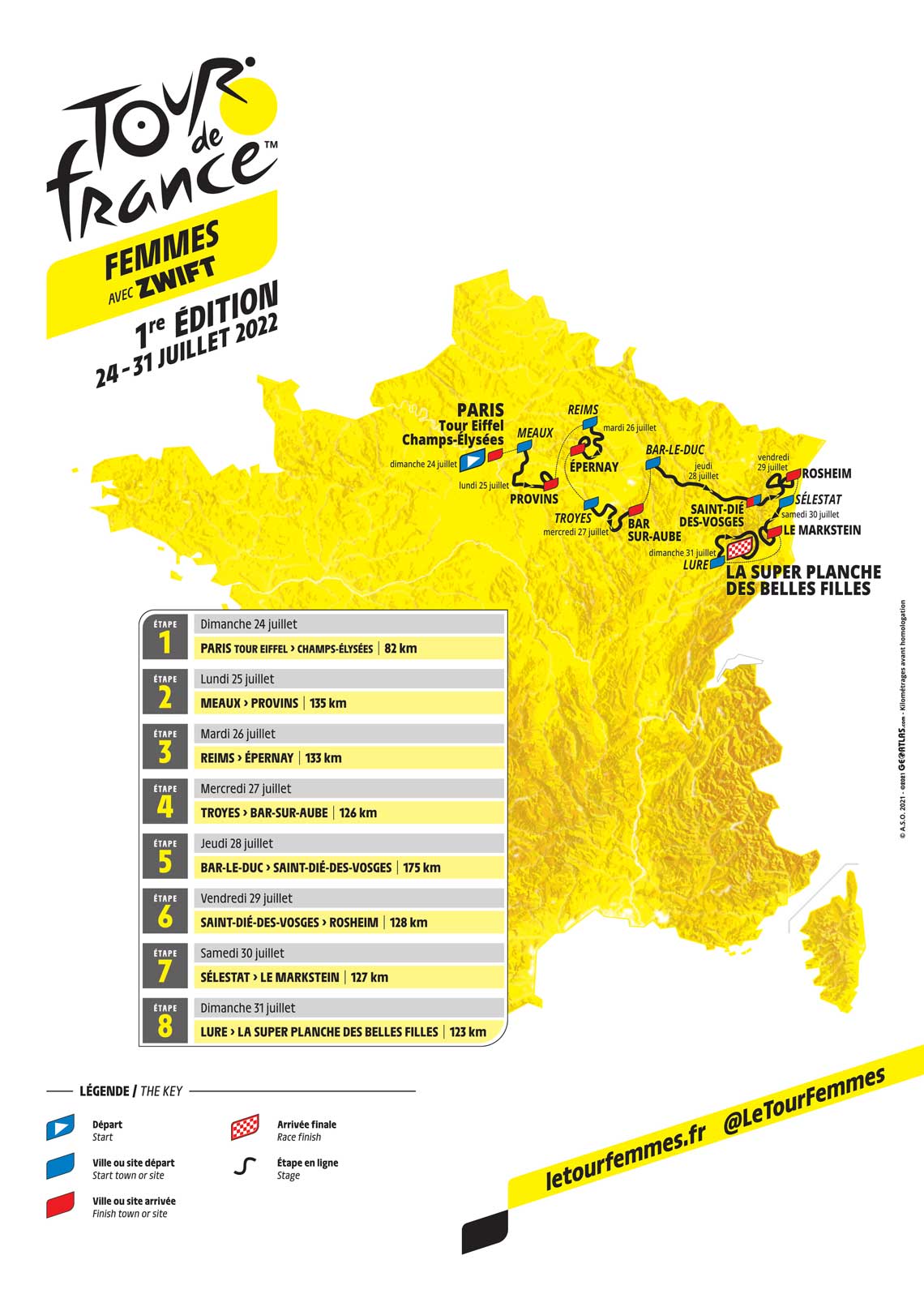 All information about 2022 Tour de France Femmes avec Zwift on www.letourfemmes.fr