We're celebrating the release of the all-new Langma Disc range with three weeks of rides on Zwift – the at home training game for cyclists. When you sign up for one of the Liv Langma Series rides starting November 18, you'll be outfitted in the award-winning Liv Racing WorldTeam kit and ride aboard a virtual version of the Langma Disc for the duration of the event.
You'll also get the chance to learn more about Zwift, the Langma and the first-ever Tour de France Femmes from Liv Racing WorldTeam athletes Ayesha McGowan and Alison Jackson, as well as Liv Engineer Sophia Shih, Senior Product Marketing Specialist Jen Audia, and Marketing Manager Brook Hopper by listening to our exclusive podcast in-game.
After three weeks of our Zwift "Liv Podcast Party" rides, we're hosting a Zwift community sportive on December 4, where you'll pedal alongside pro racer Ayesha McGowan.
Want even better news? Each time you ride with us on Zwift, you'll be entered to win a real-life replica of the Liv Racing WorldTeam kit and other exclusive Liv products! You can receive one entry for each event in the series to hopefully win big in the Liv IRL Giveaway.
Click HERE to for more details and to sign up for the rides!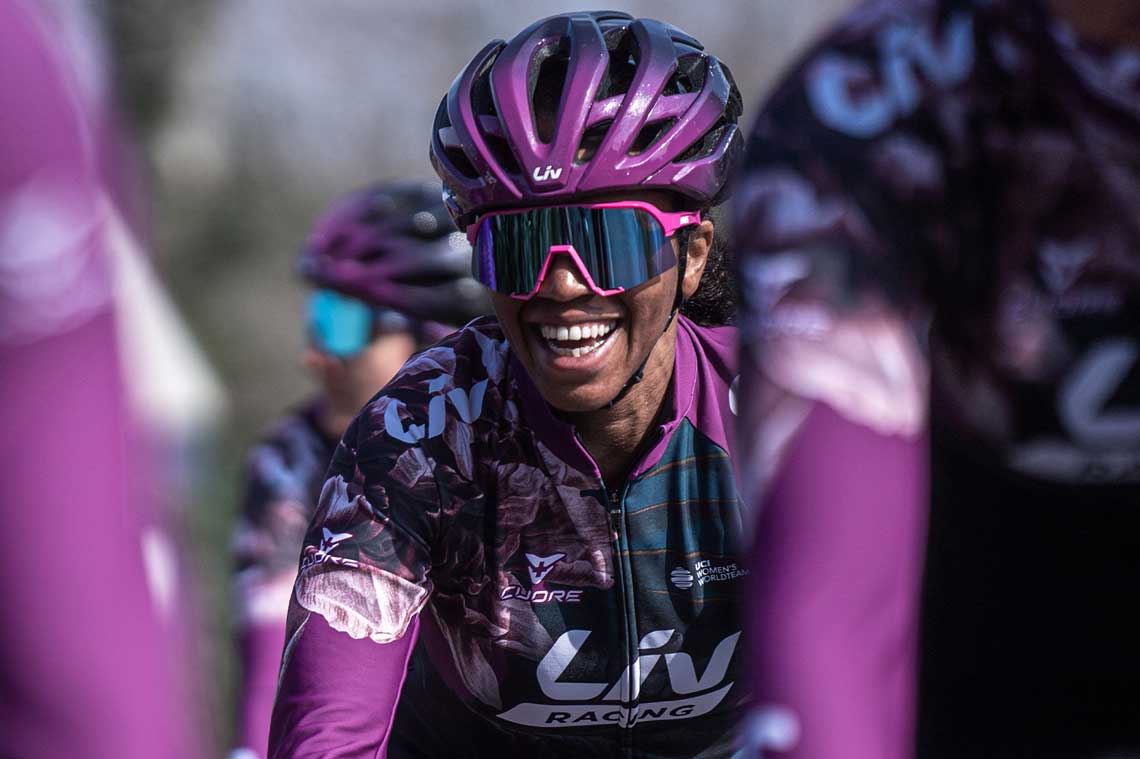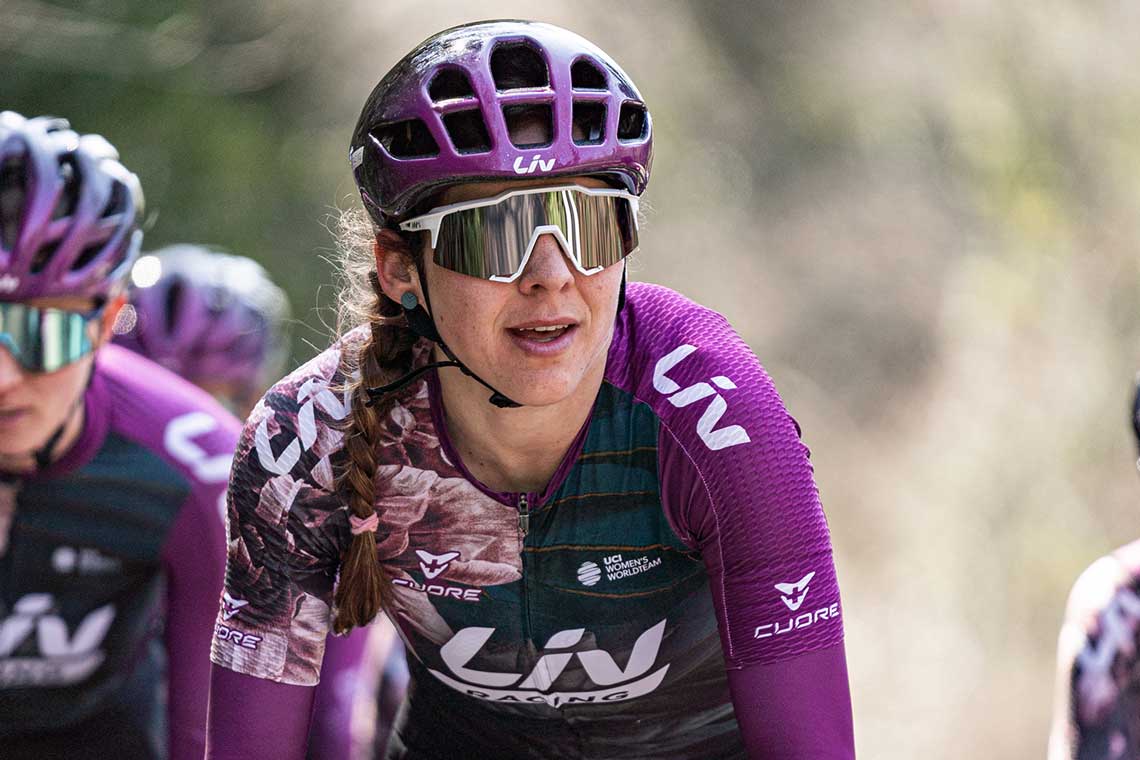 Liv Party Podcast Ride 1: Zwift 101 with Ayesha McGowan and the new Liv Langma                                                     
Liv Party Podcast Ride 2: Tour de France Femmes with Liv's Alison Jackson
November 24, 25, 27
Available five times per day! (3am, 8am, 3pm, 6pm, 8pm GMT)
Route: Douce France
Duration: 1hr
Host: Kristin Armstrong
Guests: Alison Jackson and Brook Hopper, Liv Global Marketing Manager.
Liv Party Podcast Ride 3: Behind the new Liv Langma's Development
December 1, 2, 4
Available five times per day! (3am, 8am, 3pm, 6pm, 8pm GMT)
Route: Suki's Playground
Duration: 1hr
Host: Kristin Armstrong
Guests: Sophia Shih, Liv Engineer in charge of female cycling science and bike designs, including bike structure, specific parts and components, and geometric designs. Jen Audia, Liv Senior Global Product Marketing Specialist
Liv Langma Ride Series Sportive
December 4 @ 6pm GMT, 12pm PST
Join Liv WorldTeam athlete Ayesha McGowan as you give it your all on Climber's Gambit!
Route: Climber's Gambit
Talent: Ayesha McGowan
Tips on joining the podcast rides on Zwift:
LISTENING TO AUDIO IN ZWIFT
First, you'll need to turn up your TV, PC/Mac, or mobile device volume.
You can adjust the Game Sound Volume and 3D World Volume from the settings option in game. The podcast will broadcast in the same manner as the game volume.
Using headphones? If plugging in, we suggest Zwifting on a PC/Mac or mobile device. Bluetooth headphones are superior, as they avoid those dangling wires.
On Apple TV? Use your TV speakers or headphones with a longer cord.
Podcasts do not stream over Zwift Mobile Link.
DOESN'T SEEM TO BE WORKING?