SyncDrive Motor
Powered by and co-developed with Yamaha, SyncDrive motor was born for a simple reason— so you can experience riding on your terms and with way more fun. The SyncDrive motor pedal assistance mimics human output so well that the feeling is pretty much superhuman. SyncDrive motors not only provide smoothly integrated pedaling power, but are also sonically tuned for quiet performance.
SyncDrive Pro
SyncDrive Sport
SyncDrive Core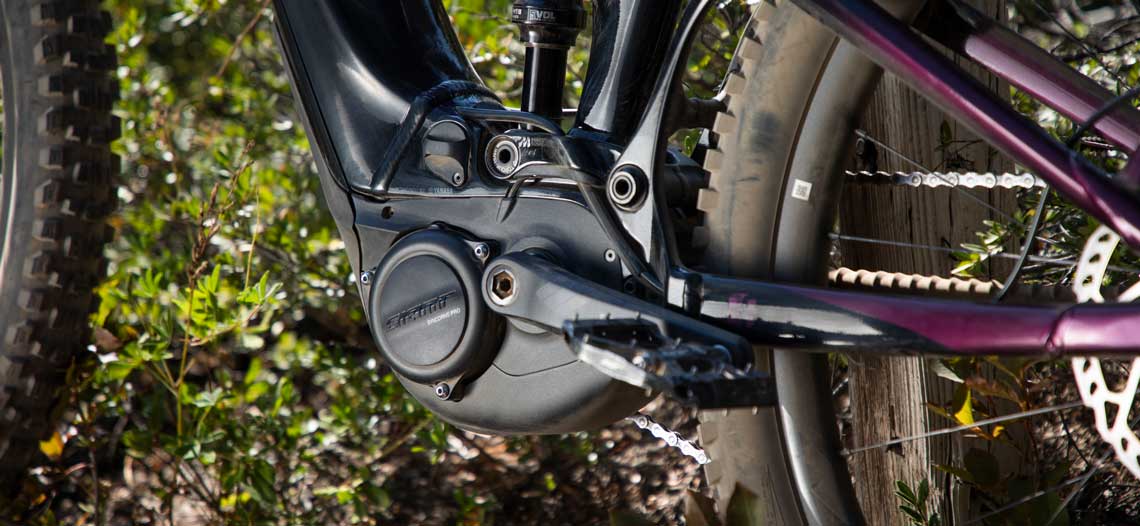 SyncDrive Pro Motor
The lightweight and powerful SyncDrive Pro motor comes in a compact package, delivering a performance-oriented ride. Whether you want to find fitness inspiration, fly up technical trails, or conquer an E-bike cross country race, the SyncDrive Pro delivers.
Built to perform for achieving athletes, this motor offers a powerful 80 Nm force with a max of 170 rpm. Riders experience no power loss while reaching higher levels of cadence, in fact the SyncDrive Pro motor maintains power support, making steep climbs more accessible. Further, the motor has narrow clutch spacing and kicks in instantly, which is especially noticeable on climbs when ratcheting is required to get up and over those tricky sections. The rider can select and tune the support ratios to a maximum of 360%, choosing exactly what she wants to get from the motor to control how the E-bike handles.
Smart Assist technology with six sensors delivers power integration that is more natural feeling than ever before. This supportive, capable, and customizable motor opens the doorway for more fun and challenging mountain bike terrain, creating a truly freeing ride experience.
BENEFITS
HIGH CADENCE: Offering the power support you need at high pedaling cadences up to 170 rpm, while maintaining a natural and smooth ride to clear obstacles and steep climbs.
POWERFUL: An impressive 80 Nm of motor torque provides you with powerful support during your speedy ride, boosts you up climbs, and helps you face tough obstacles on the trail.
INSTANT RESPONSE: The SyncDrive Pro motor provides the highest torque (80 Nm) within 190 ms at 0 kpm. This means powerful yet controlled acceleration from the first pedal stroke all the way through steep or technical sections.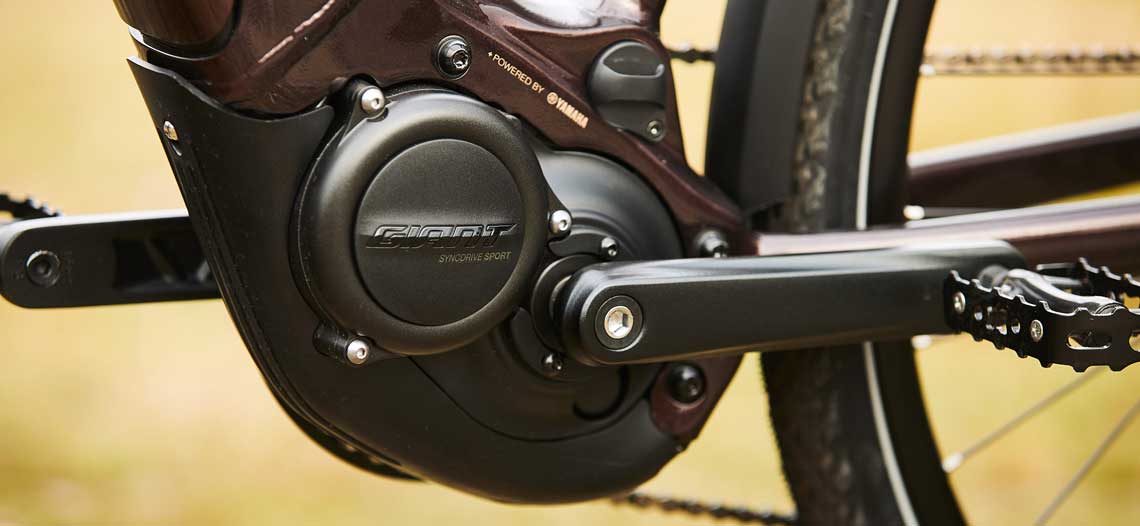 SyncDrive Sport Motor
Ideal for riders seeking a do-it-all E-bike, the SyncDrive Sport motor nails it when it comes to trail riding and trekking needs alike. With 70 Nm of torque providing support up to 140 rpm, the SyncDrive Sport motor delivers high power even at low speeds.
The result is a comfortable and powerful riding experience with the traction and control for smoother hill starts and all-around excellent bike handling. With a 6-sensor Smart Assist Technology and fast response time, pedaling in any situation from sustained climbs to endurance adventures will feel naturally strong.
BENEFITS
BALANCE: SyncDrive Sport motor is tuned to find that sweet spot among all areas of rider experience, striking an optimal balance for power, comfort, battery efficiency, and silence.
TUNEABLE POWER: Impressive power up to 360%, even at slow uphill speeds with tunable support ratios, providing the optimal ride for your pedaling desires and needs.
VERSATILE: A SyncDrive Sport motor is powerful, and dependable, with the versatility that allows you to journey into all types of trail riding, trekking, and adventure.
EFFICIENT: Providing a smooth, natural-feeling and powerful ride experience at an affordable price point, SyncDrive Sport motor lets you enjoy high-level efficiency with a practical investment.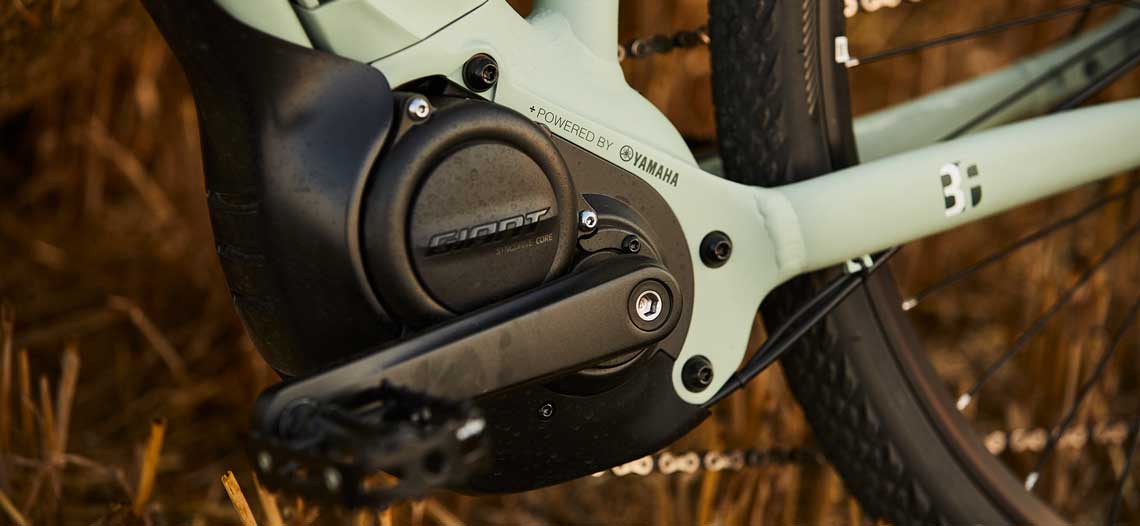 SyncDrive Core Motor
Whether you want to meander through the city, try out a new trail, or explore beyond for adventure, the SyncDrive Core motor was designed to get you there! SyncDrive Core is ideal for E-bikes with low step-through frames and offers a natural, unintimidating feeling while riding. SyncDrive Core offers silent performance while delivering power for an extremely comfortable and relaxing E-bike riding experience.
SyncDrive Core motors have Smart Assist Technology, where the sensors determine the power needed while biking. Choose to be in Smart Assist mode, and let Smart Assist Technology determine the best support mode for your ride.
BENEFITS
SILENT: You'll enjoy conversations with riding friends and the soothing sounds of nature during your rides thanks to Yamaha's latest noise-eliminating technology, which makes this motor extremely silent.
SMART ASSIST: SyncDrive Core motor uses Smart Assist to automatically adjust the mode to match your riding pace, for a relaxing, recreational experience. Developed for a more casual style of riding and terrain, so you can enjoy an efficient, natural-feeling ride and take in the scenery.
SMOOTH RIDING: SyncDrive Core delivers quiet, smooth support for a calm and easy riding experience. With optimized response time, power delivery, and battery efficiency, you can expect to roll in comfort and with peace of mind.