Power through the flats and laugh in the face of headwinds with this sprinter's dream machine, specifically crafted to propel its rider to the front of the pack.
Highlights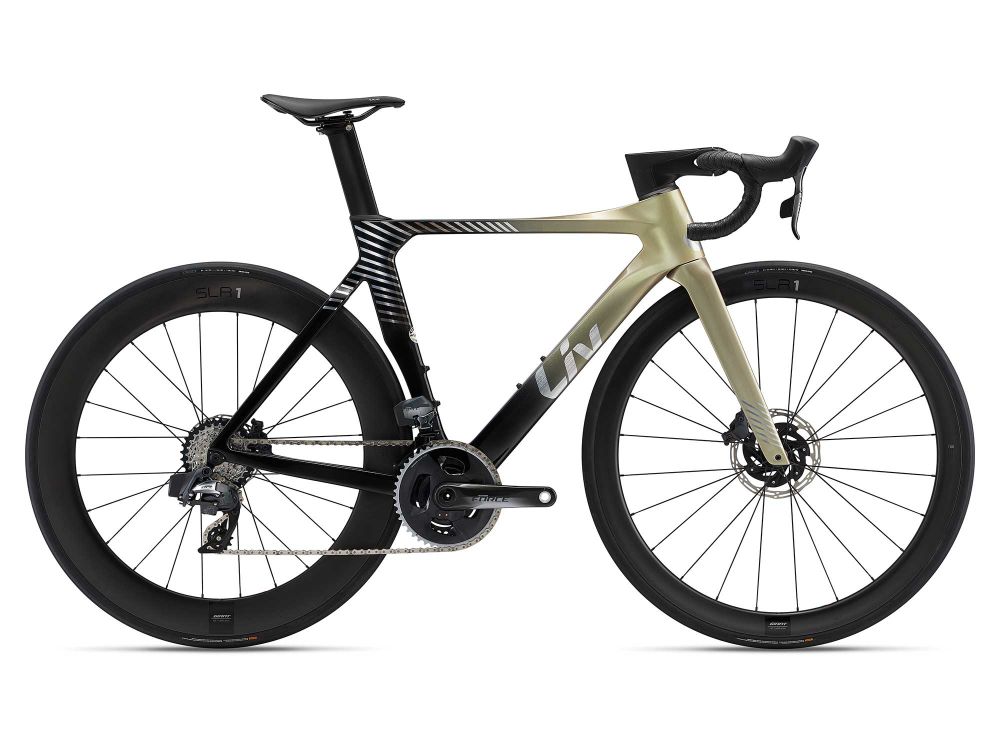 Technologien

Advanced Composite Technology
Liv's Hochleistungs-Carbonfaser wird verwendet, um dieses spezielle Carbon-Rahmenmaterial zu fertigen, das im eigenen Werk gewebt und verarbeitet wird und ein hervorragendes Steifheit-Gewichtsverhältnis aufweist. Das vordere Rahmendreieck wird als einziges Stück geformt. Bei der modifizierten Monocoque-Konstruktion entfällt die äußere geflochtene Verbundlage. So wird das Gewicht reduziert, ohne die Fahrqualität, Stabilität oder Steifigkeit zu beeinträchtigen.

AeroSystem Shaping Technologie
Anhand von CFD- (numerische Strömungsmechanik) und Windkanal-Daten optimieren die Ingenieure jede Rohrform, damit sie eine überlegene Aerodynamik aufweist.

OverDrive 2
Die modernste Gabelschaft-Technologie bei den heutigen Liv-Rädern. Für beispiellose Lenkpräzision gebaut, sorgen die extragroßen Steuersatzlager des Systems (1 1/2" unten, 1 1/4" oben) und der konische Gabelschaft für unerreichte Steifigkeit im Vorderbau.

PowerCore
Das PowerCore Innenlagergehäuse ist ein weiterer Punkt, der zur hohen Rahmensteifigkeit bei Giant beiträgt. Der weite Sitz der Innenlagerschalen und die gute Verbindung um MegaDrive Unterrohr erhöhen die Rahmensteifigkeit.

Tubeless System
Weniger Platten. Bessere Traktion. Geringerer Rollwiderstand. Giant's Tubeless System vereinfacht und verbessert dein Fahrvergnügen.