Designed to help you reach that podium, the Brava Advanced Pro is an agile race bike created to provide exceptional handling and maximize acceleration.
Highlights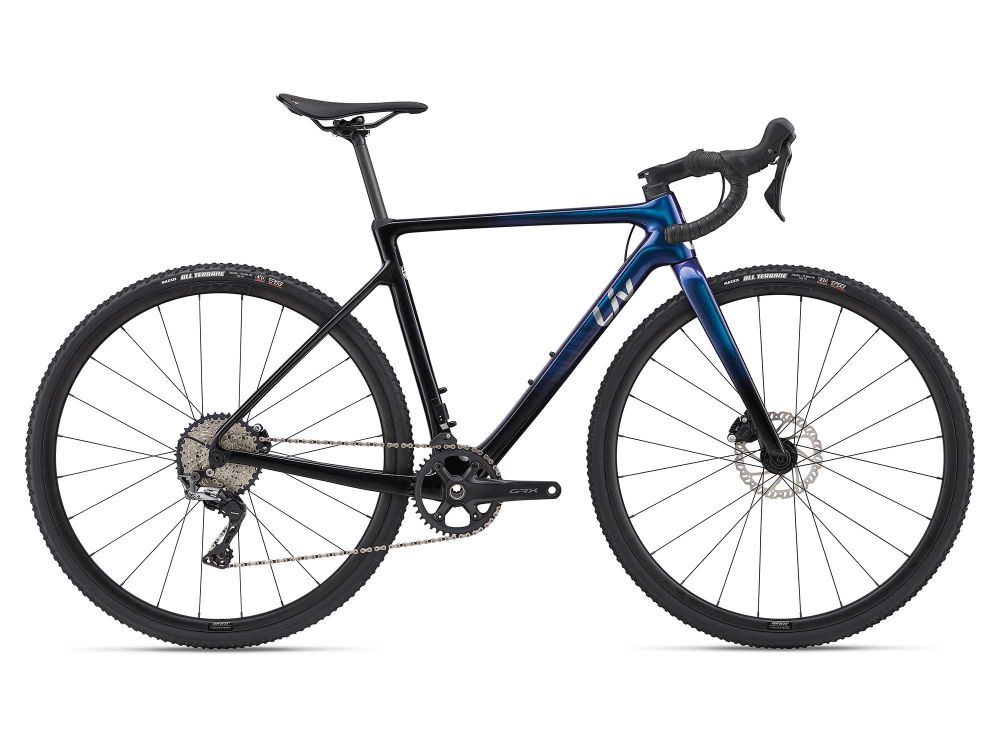 Technologien

Advanced Composite Technology
Liv's Hochleistungs-Carbonfaser wird verwendet, um dieses spezielle Carbon-Rahmenmaterial zu fertigen, das im eigenen Werk gewebt und verarbeitet wird und ein hervorragendes Steifheit-Gewichtsverhältnis aufweist. Das vordere Rahmendreieck wird als einziges Stück geformt. Bei der modifizierten Monocoque-Konstruktion entfällt die äußere geflochtene Verbundlage. So wird das Gewicht reduziert, ohne die Fahrqualität, Stabilität oder Steifigkeit zu beeinträchtigen.

D-Fuse Sattelstütze
Die firmeneigene D-förmige Sattelstütze dämpft Vibrationen und sorgt so für ein geschmeidiges und komfortables Fahrgefühl.

OverDrive 2
Die modernste Gabelschaft-Technologie bei den heutigen Liv-Rädern. Für beispiellose Lenkpräzision gebaut, sorgen die extragroßen Steuersatzlager des Systems (1 1/2" unten, 1 1/4" oben) und der konische Gabelschaft für unerreichte Steifigkeit im Vorderbau.